I couldn't get this blog post written fast enough! I knew I wanted to use my dough bowl on my kitchen table, but I just wasn't sure what all I wanted to put it in it other than my greenery. So, I started digging through my Christmas stash and now I'm in love!
This Christmas centerpiece idea using a dough bowl is quick, easy and so festive! It's sure to make a statement on your table this year!
Do you remember my dough bowl from fall that I bought in the Hobby lobby fall section, painted white and filled with lambs ear and pumpkins?! You can see that DIY project here if you missed it!
I decided I wanted to use that same bowl on my kitchen table this year for my Christmas centerpiece because I knew that white was really going to pop from my dark table top. I used the same lambs ear garland from Hobby lobby and just folded it in the bottom of the bowl.
I took this "present" from Kirkland's and put it in the very center of the bowl. (I got it last year, but I do think they have some similar this year or you could DIY it!)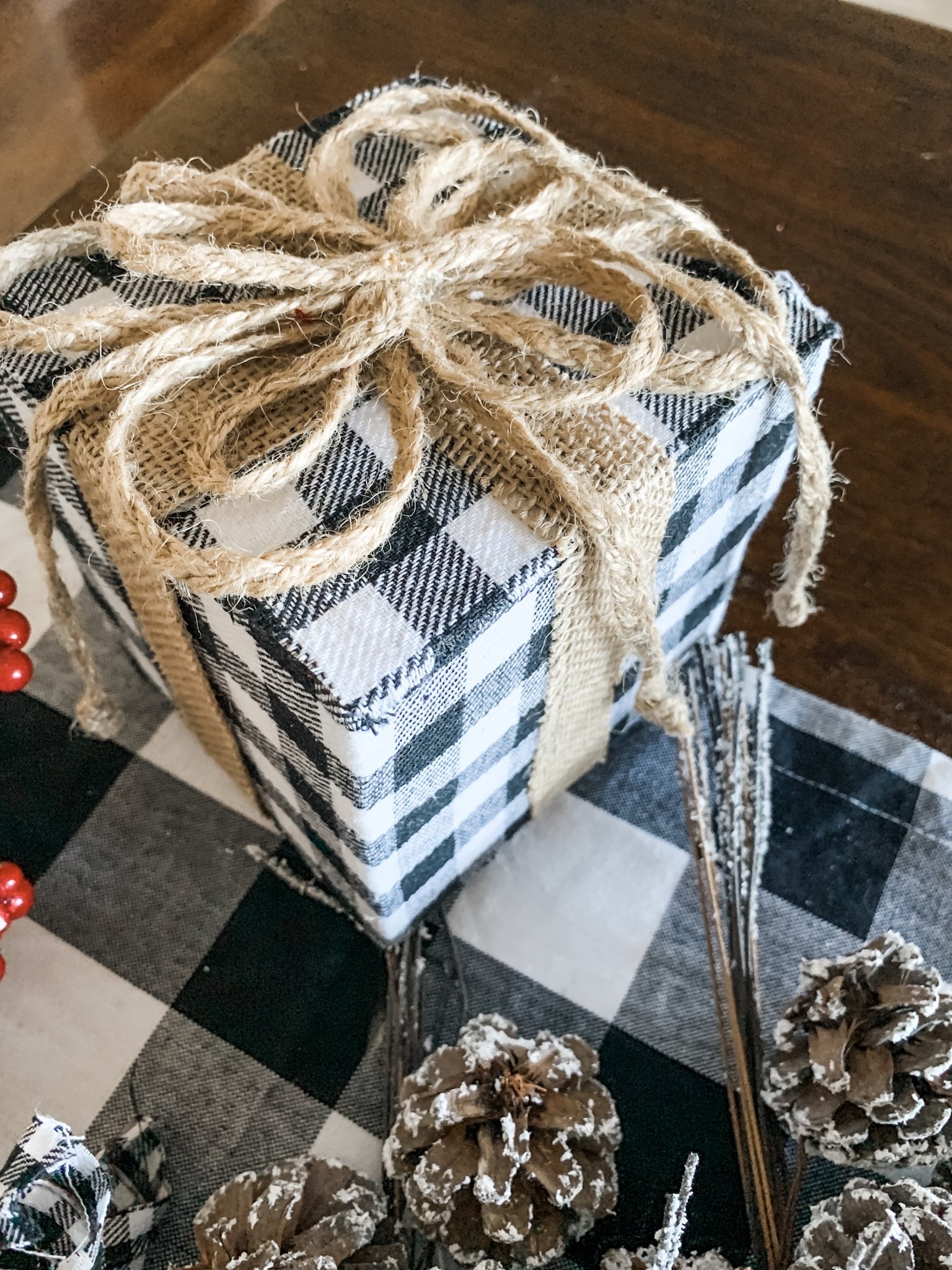 Then I started using my different picks to fill in. These 2 came from Walmart this year! They were over with the ornaments. Aren't they both so cute?!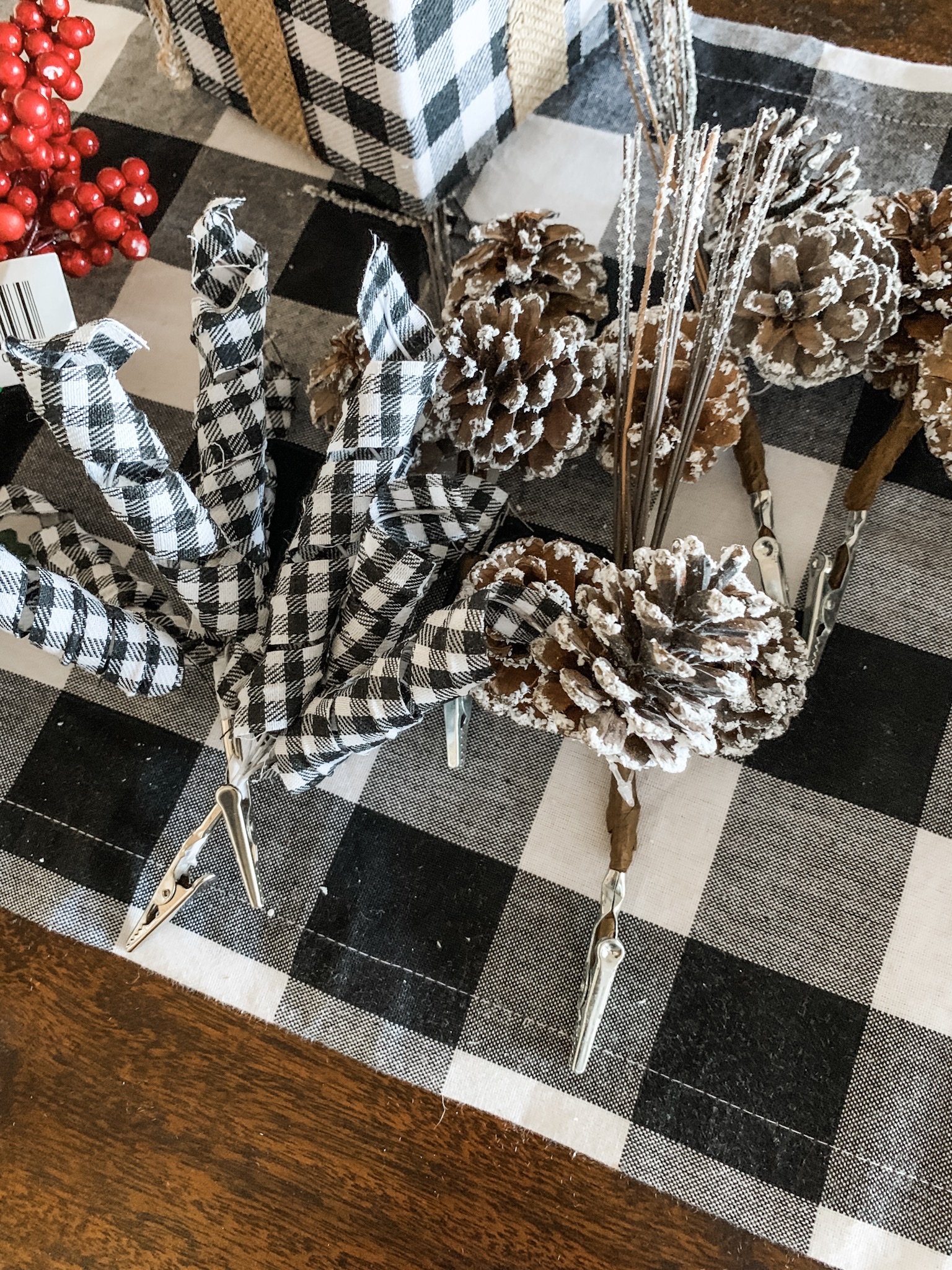 Hobby Lobby for the win on these little guys! I found them in the Christmas section with all the picks and stems!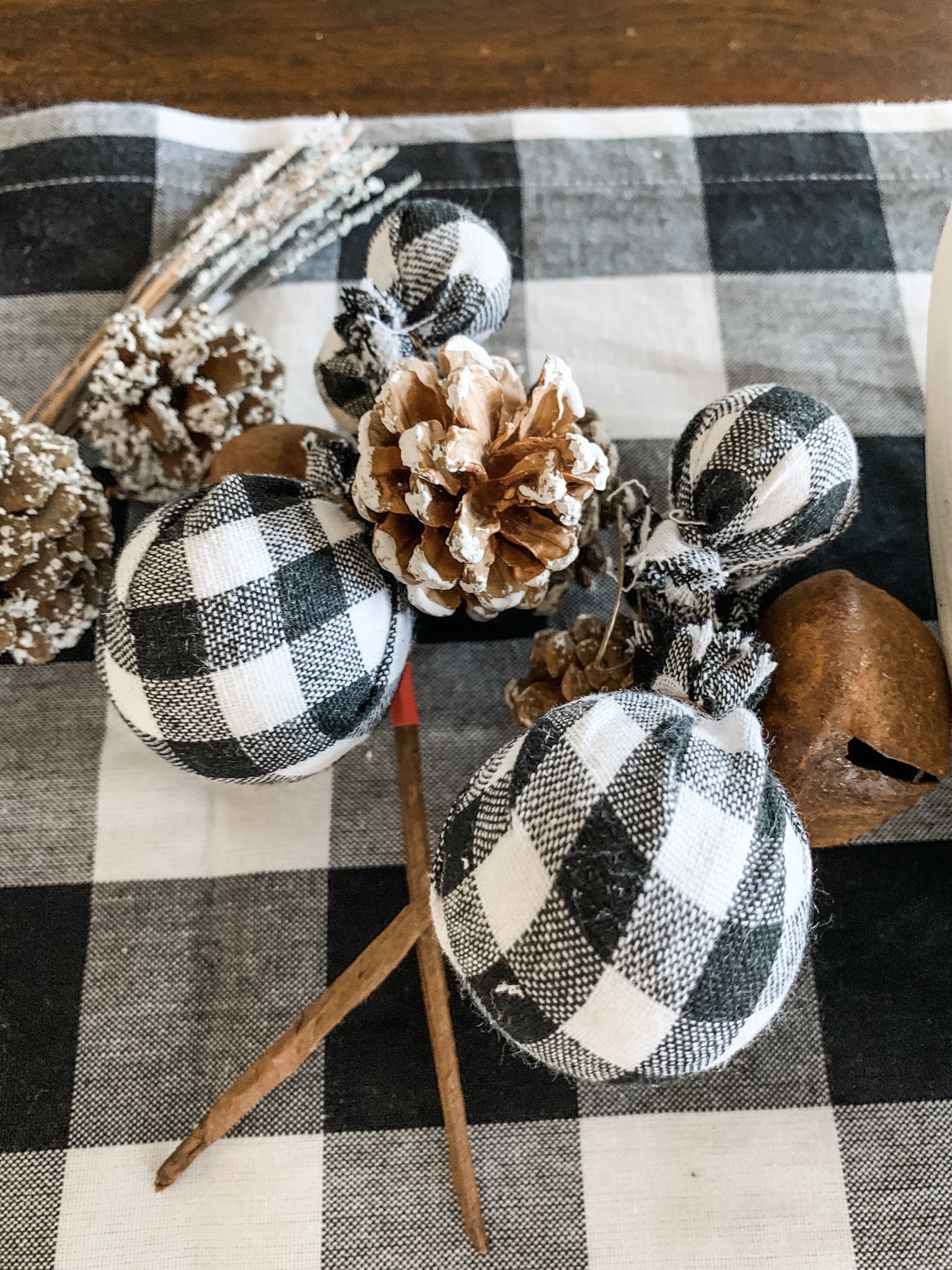 Last but not least, a red berry stem from Dollar Tree and I just literally "plucked off" the berries and put them in the bowl. Just play around with it all until you get the look you desire!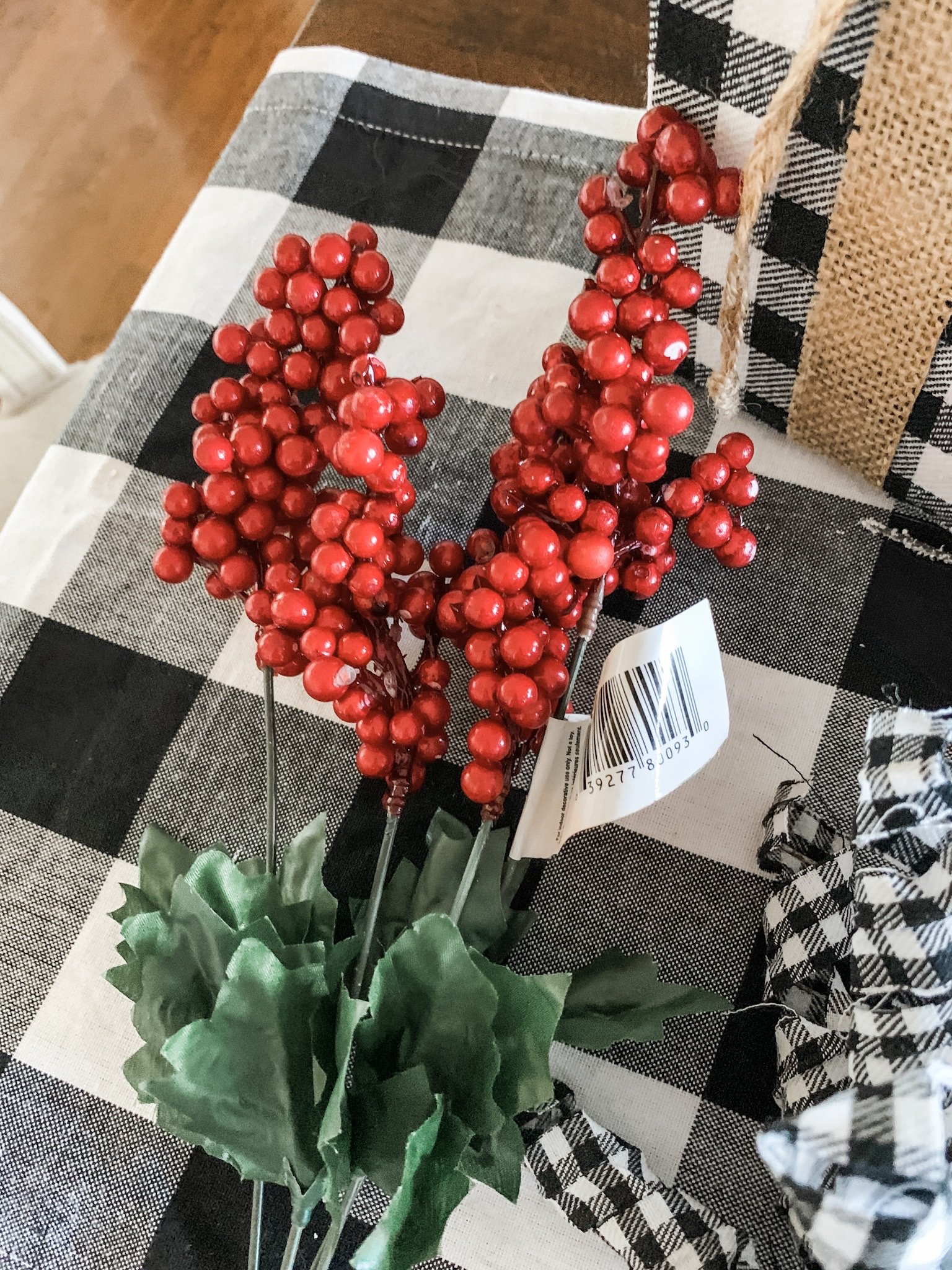 WATCH THIS VIDEO TO SEE HOW I GOT THIS LOOK!!!
I've said it once, and I'll say it a million times more…it doesn't have to be complicated to be cute! 
If I'm being TOTALLY honest here. I love a beautiful table setting. I truly do. One with the placemats, pretty plates, etc. But this is our kitchen table which is really the hub of our home. We eat there, I do crafts there, my kids do homework there, etc.
That's why 99.5% of the time there is nothing on that table except a simple centerpiece (And sometimes a table runner). It's just easy to shove to the side or pick up and move when need be. There's nothing I love more than a cute home, but it has to be functional too! 
This Christmas centerpiece accomplishes both! It's cute and functional. I'm super excited about it and I can't wait to hear if you think you will try and do one like this too?!
Until next time…
Stacey
BE SURE AND CHECK OUT MORE CHRISTMAS DECORATING AND DIY IDEAS HERE!!