The last spot I decorated this year was the front porch. I'm ok to put my tree up inside super early, but I don't need the neighbors thinking I'm too crazy on the outside ?
These Christmas front porch ideas are perfect to add those festive touches to your home this year! Your porch doesn't have to be huge to make a big impact!
As usual, I kept a few things the same but had to add a couple new things too! If you know me- you aren't surprised by this!
I have a fairly small porch, so I always have to get creative  On this side, I have my chair and DIY no sew pillow seen here, my sled (from an antique store) and I added a few things below the sled from Marshall's  I added a new now on the sled wreath and a silver bell from a local store.
On this side I had Tyler help me flock this little tree with my DIY flocking method that you can read about here. It made this side look different from last year even though it's the same items. Love it!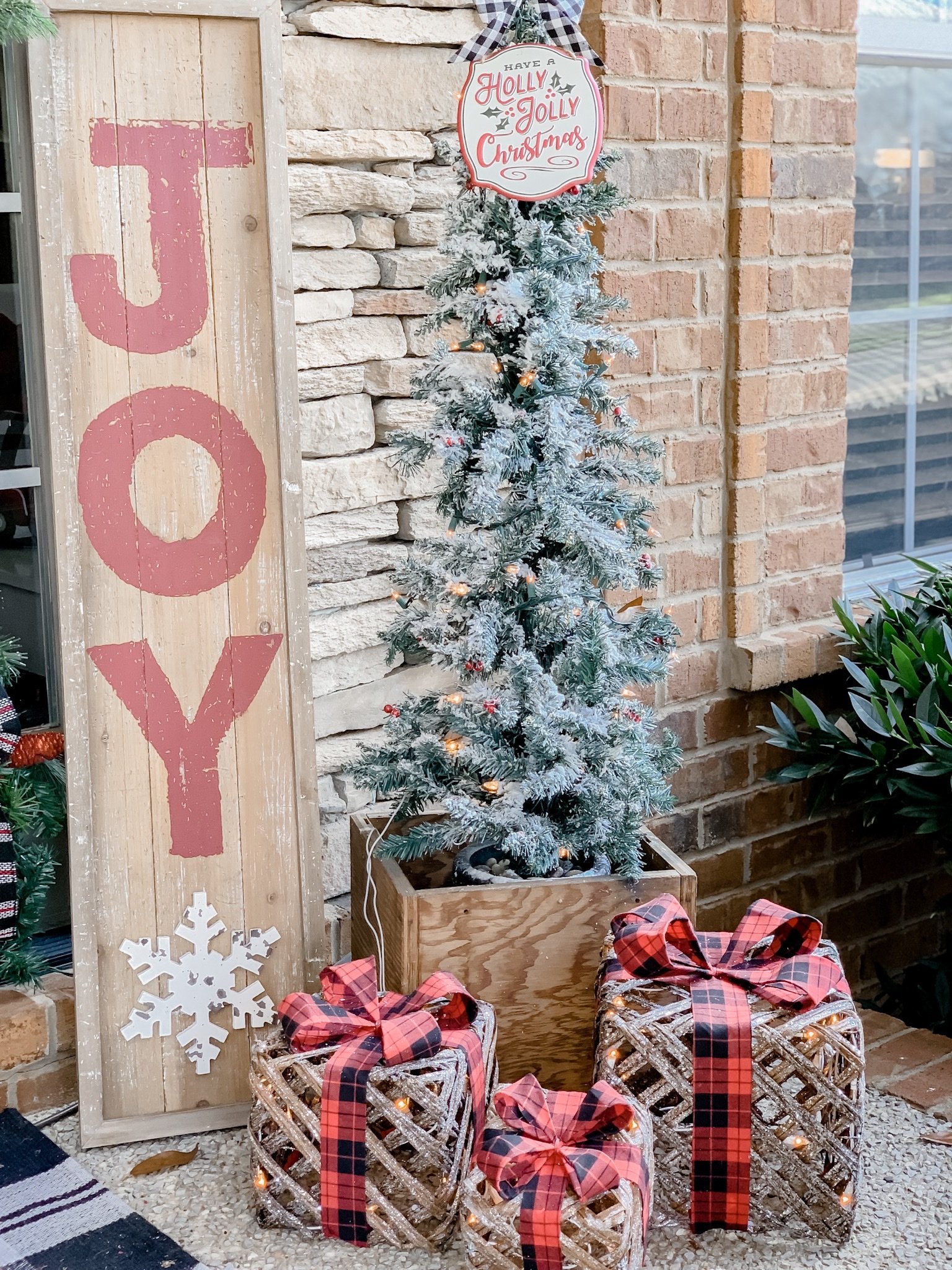 I'm using my same buffalo check rug from Kirkland's, but I did get a new doormat from Kohl's online that I love. Seen here.
I decided it was time to spruce up the ribbon on my garland I've had for years, so I used the cute ribbon from Walmart and just wrapped it in and out. I also added a few bows similar to my Christmas tree bows. I love the way it all pops now!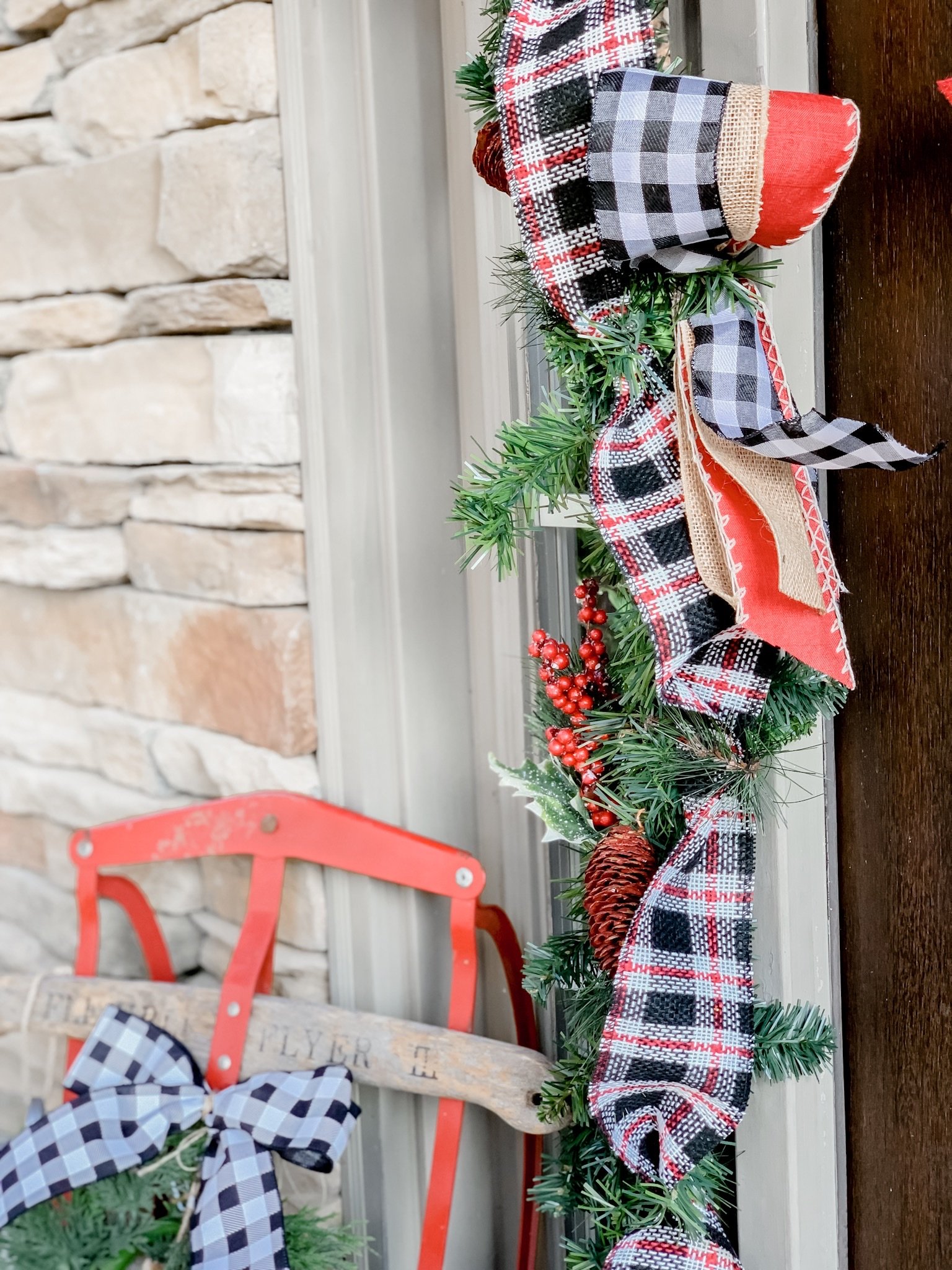 My door hanger from Junque to Jewels was too cute not to use again!
There you have it! My Christmas front porch all decked out and ready to go!
Have you done yours yet?! Whether it's big or small, I highly recommend putting at least a few touches on your front porch to create a welcoming holiday look!
Oh…and this is OF COURSE approved by sweet Bailey girl as well!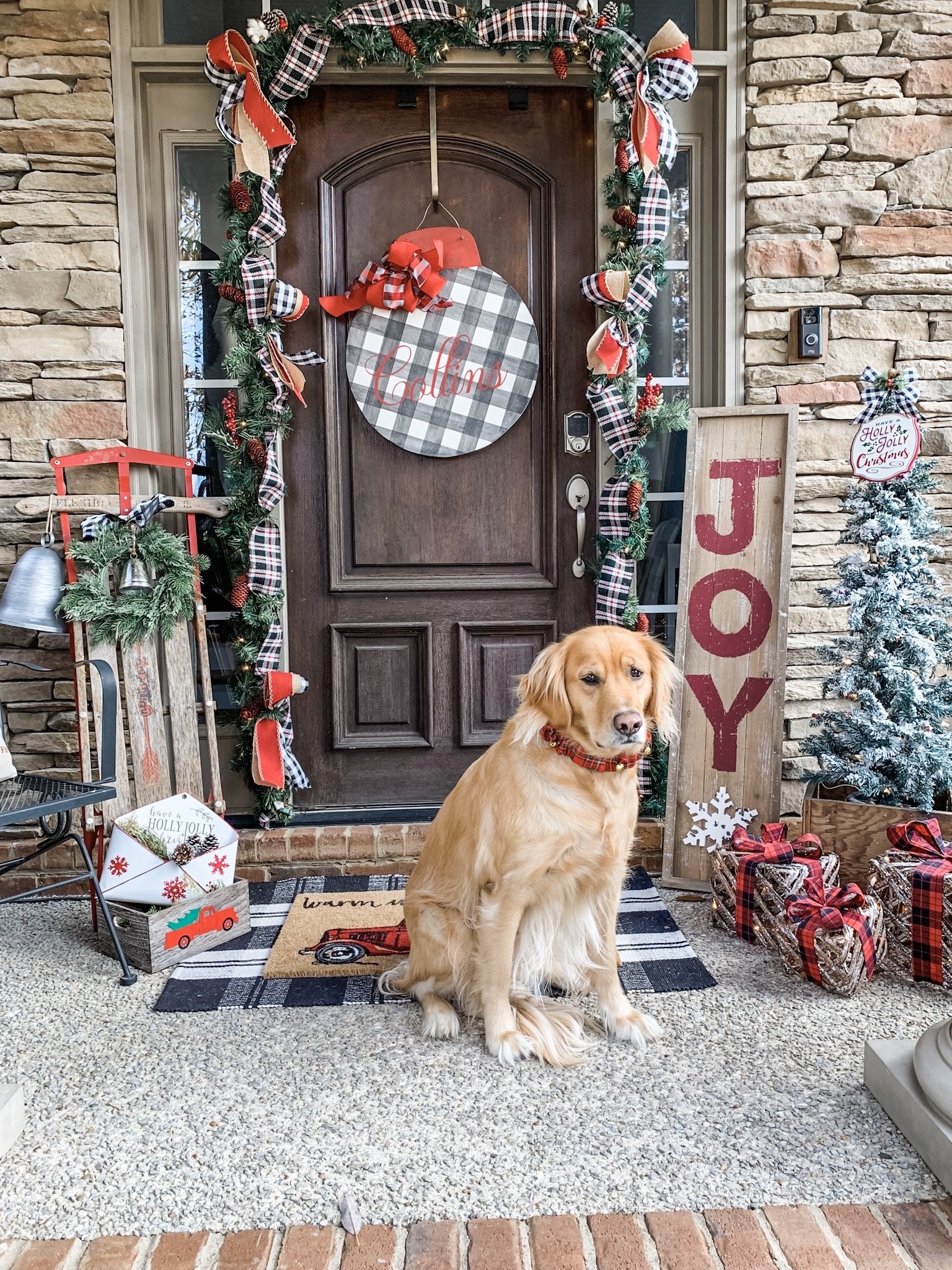 Until next time…
Stacey
This post does contain affiliate links. Please see full disclosure page for more details.