It's the little red truck we all seem to love and adore this time of year! And I am no exception to that! It's just so cute and festive!
This Christmas truck decor in my entry way is sure to leave you inspired and full of all the Christmas feels! You can never have too many little red trucks!
I shared this little tree basket makeover here on the blog, which I'm really loving here! I knew from the beginning I wanted some kind of little tree here- but I obviously didn't have a ton of space.
By the way, if you LOVE little red trucks…you're going to want to scoop up one of these too! You can get yours here! 
The red pillow came in a 2 pack from Walmart (seen here), but I decided to split them up and use the other one somewhere else. The black and white one came from Kohl's (seen here) and might be my favorite Christmas pillow now! 
Up top I had to use my wreath from Kirkland's last year. I noticed they have another cute one this year too! (seen here)
The little countdown to Christmas is also from Kirkland's this year (seen here) and the present is from there last year. I know the boys will be excited to be able to write on it every day and do the countdown!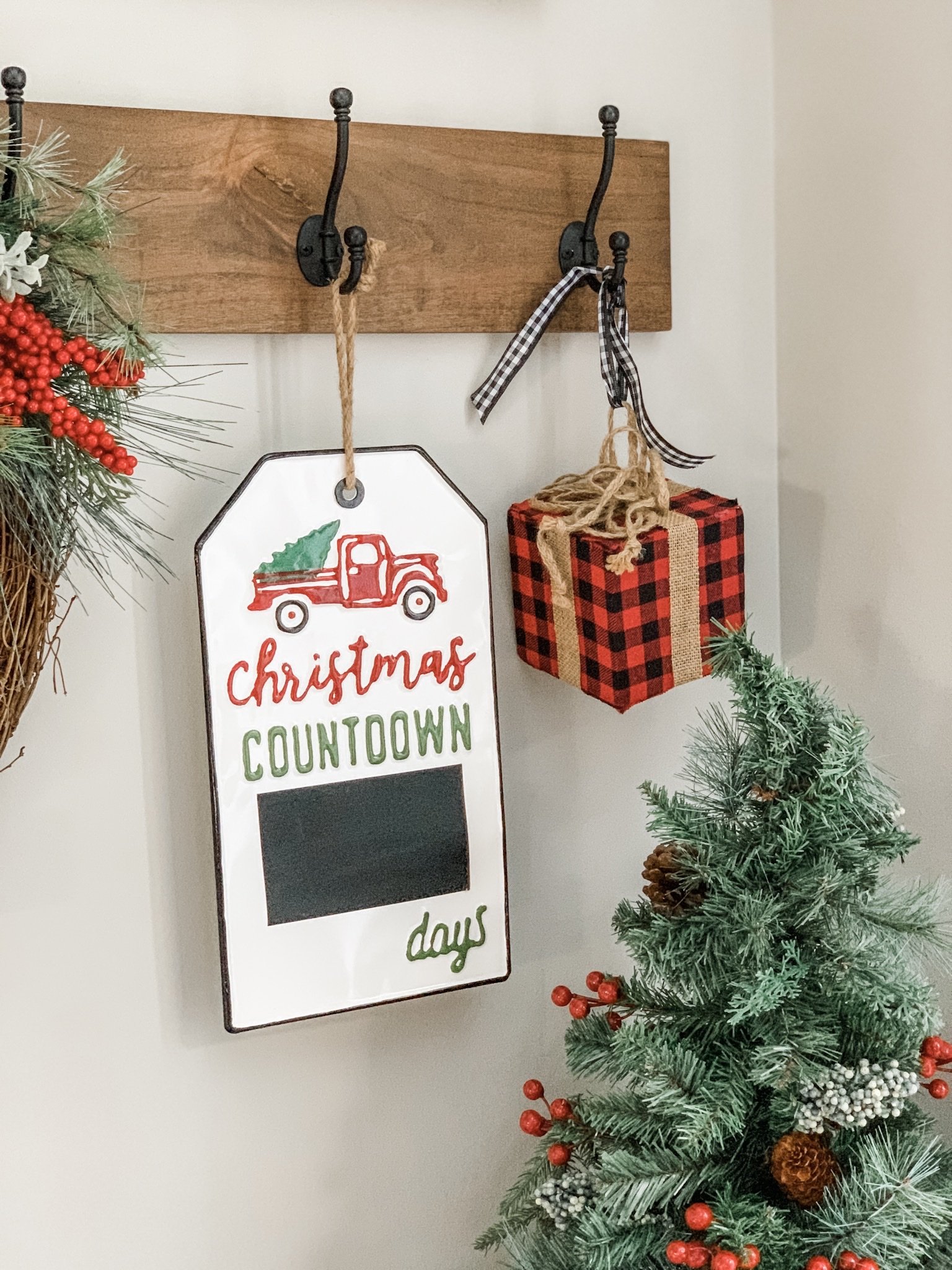 Above my wall hook was the perfect place for my new sign from Old Time Pottery! Isn't it soooooo adorable?! I just love it! 
I didn't have this bench last year at Christmas time, so it was extra fun to have a new space to decorate this year. The thing I love about this space the most is that it only takes a few little changes to completely transform the look! 
What do you think of the Christmas truck decor in my entry way?! Are you a little red truck lover too?!
Until next time…
Stacey