Well, I decided I would do another Valentine's tree in our master bedroom this year after Christmas. It just feels like the perfect spot to do so, and the transition was truly so easy!
I hope these cute Valentine's tree ideas inspire you to do a tree like this too. It doesn't have to be complicated or even expensive!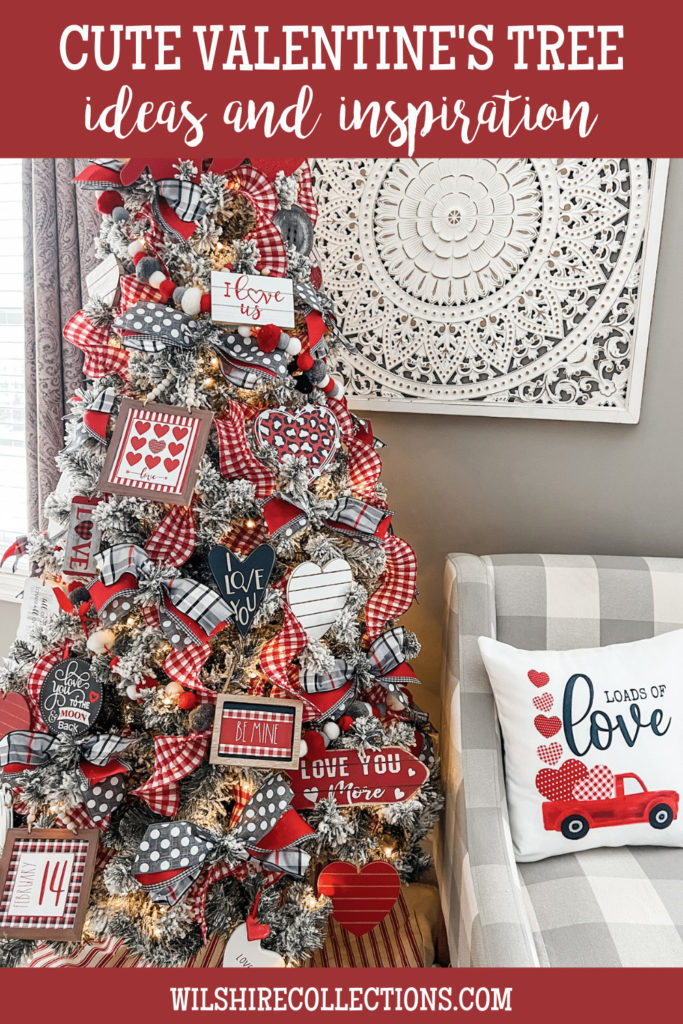 Here's the thing. I don't do a TON of decorating for Valentine's, therefore I don't typically want to go crazy and spend a bunch of money on it. So for me, this tree is the perfect one to transition because I don't even have to take the ribbon off of it. See my Christmas bedroom tree here!
I simply pulled off all the ornaments that screamed Christmas, and then replaced them with some Valentine's ones! Easy peasy!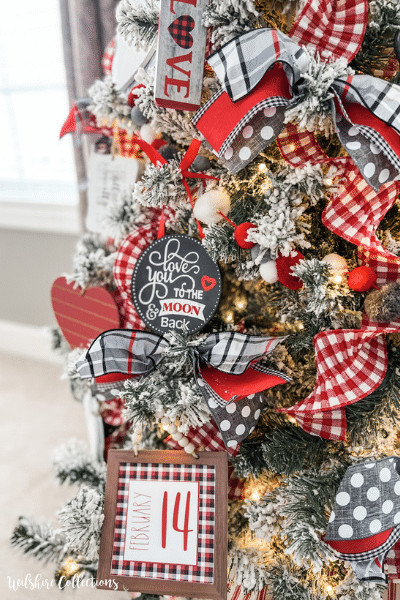 Most of my ornaments have come from Hobby Lobby and Dollar Tree over the past few years, AND I of course made a few DIY ones as well to help keep it extra budget friendly. Check out these I did with some of my printable bundles found here.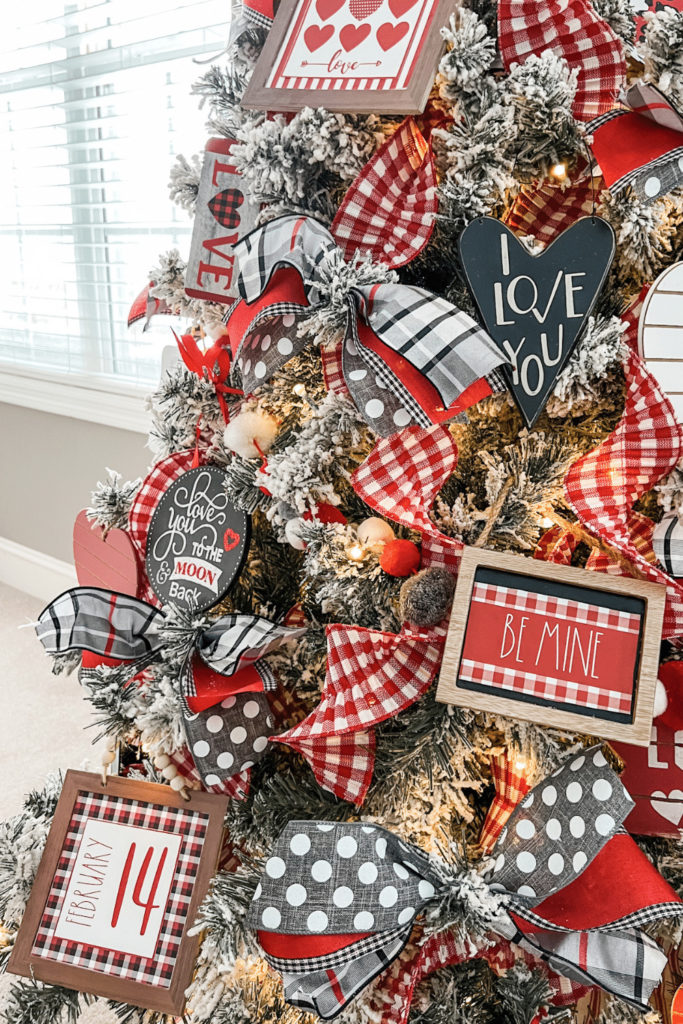 Not only was the Valentine's tree swap easy, but I actually used most of the same pillows that I used at Christmas. The only one I added was the cute cover from my shop that you can find here!
It's simple, but I truly LOVE it (pun intended)! Added bonus: I get the twinkle of the Christmas lights in bedroom a little longer and I am HERE FOR THAT!
Do you do a a Valentine's tree anywhere in your home?! If not, I hope maybe this inspired you to do so.
Until next time…
Stacey