It's about that time! Summer is here and it's time to spruce up our outdoor spaces! Yay!
Decorating Summer Porches can be so fun and I've got some great ideas to help you spruce up your outdoor spaces that I think you'll love!
I really love to add bright and cheery colors when I'm decorating Summer porches, so that's pretty much the trend you will see in these 3 spaces I'm about to share.
Space 1- THE FRONT PORCH
As y'all know, I recently painted my front door black and I feel like it makes my stuff pop so much more now! I went with aqua and pink as my 2 main colors, with some other fun swirled in. It's pretty simple, but that's what I was craving this year!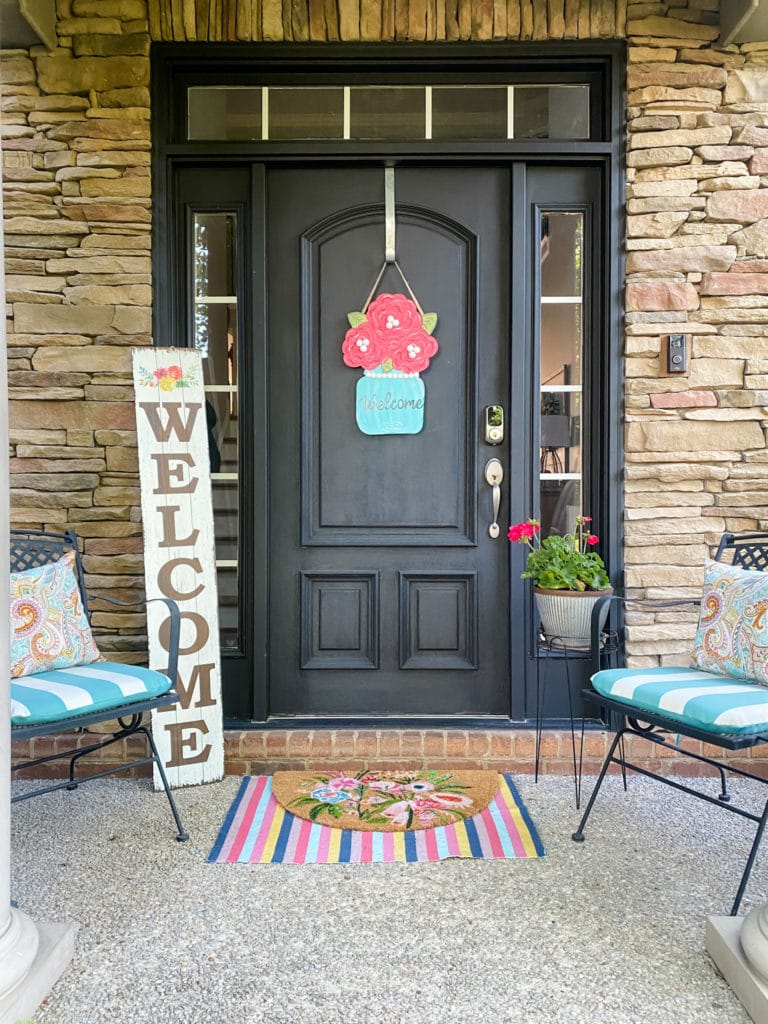 The door hanger was a DIY, the pillows from At Home Store, the rugs from Hobby Lobby and Target and the welcome sign was Hobby Lobby!
Space 2- THE BACK PORCH
I've got a pretty neutral backdrop back here to play with, which is fun because I can literally add ANYTHING to it and make it work! This year, I went with my trusty buffalo check with yellow accents! The yellow brought the perfect pop to this space, and we LOVE spending time out here!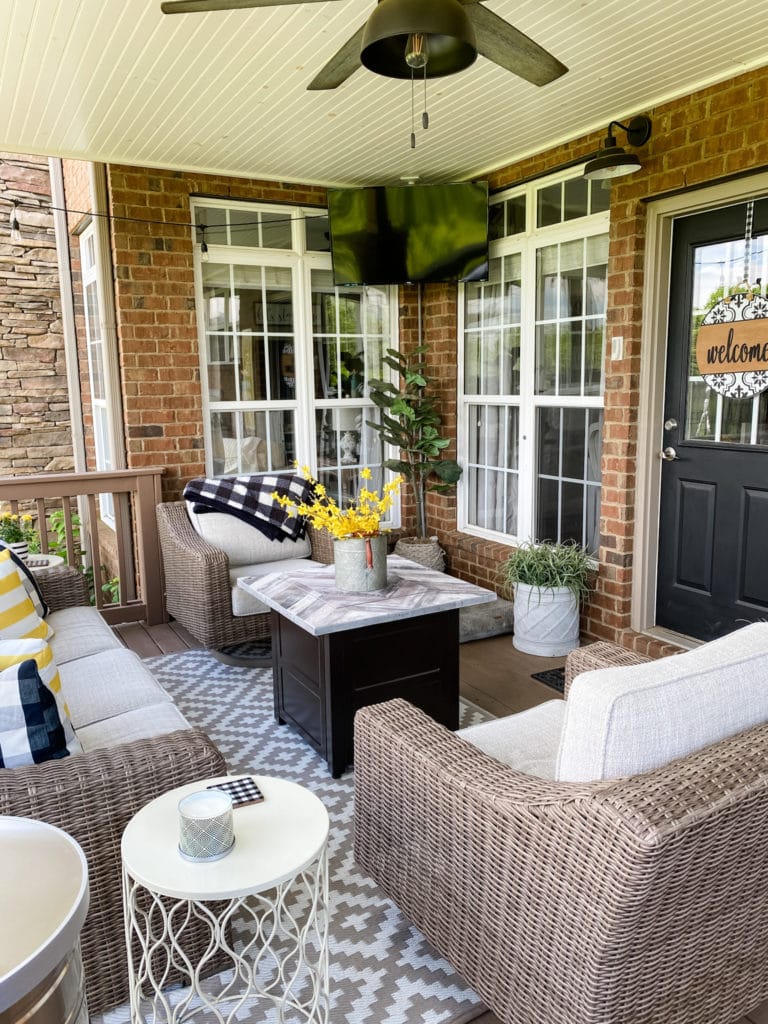 We are really enjoying our new gas fire pit as well, it just makes it so cozy and when it's not in use it acts as a normal table. You can get the truck pillow cover here!
SPACE 3- THE PATIO
Did you know we have a patio down below our back porch?! I loved using the blues and teals down there, they just make me so happy! My "beach" chair is also down here which is my favorite place to escape to every now and then!
This is the view from the patio looking up to the back porch!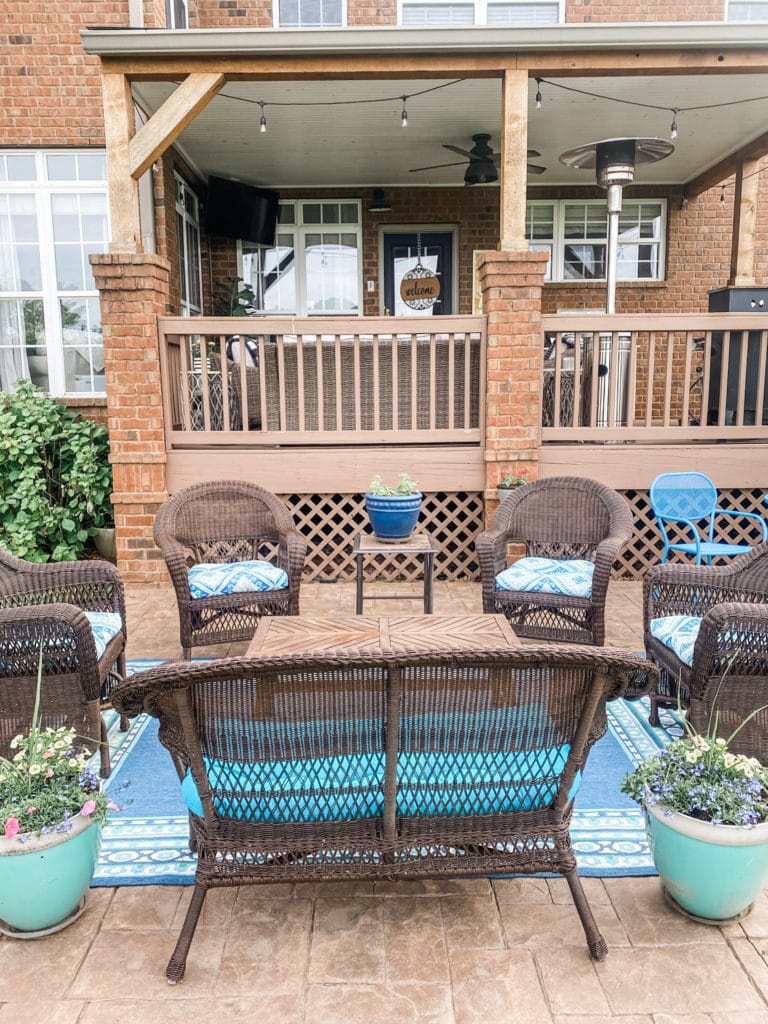 What do you think?! Which one of my Summer porches is your favorite?! You may notice that I don't have a TON of real flowers….but that's only because I do not have a green thumb and I know their outcome. haha! But…flowers are of course another great way to spruce up your spaces!
What colors do you like to use on your Summer porches?
Until next time…
Stacey