My family and I are building our dream home and we are thrilled to take you along on this journey with us!
We are so excited to be designing our new home with Drees and today I'm sharing all about our design center experience!
First a little back story on why we picked Drees. When it comes to building homes, experience says a lot. Drees Homes has been family owned and operated since 1928. The company is getting ready to celebrate its 95th year in business!
My parents built a house with them 10 years ago and they truly build beautiful quality homes! You can read more about this dream of ours and how it came to life here!
We not only loved the customized options, but we loved how their build process worked. Especially the design center part! Their purpose: Enriching lives by making dream homes easy.
Sign us up! We got the perfect lot and fell in love with one of their floor plans that we knew was the one for us! (More on that to come!)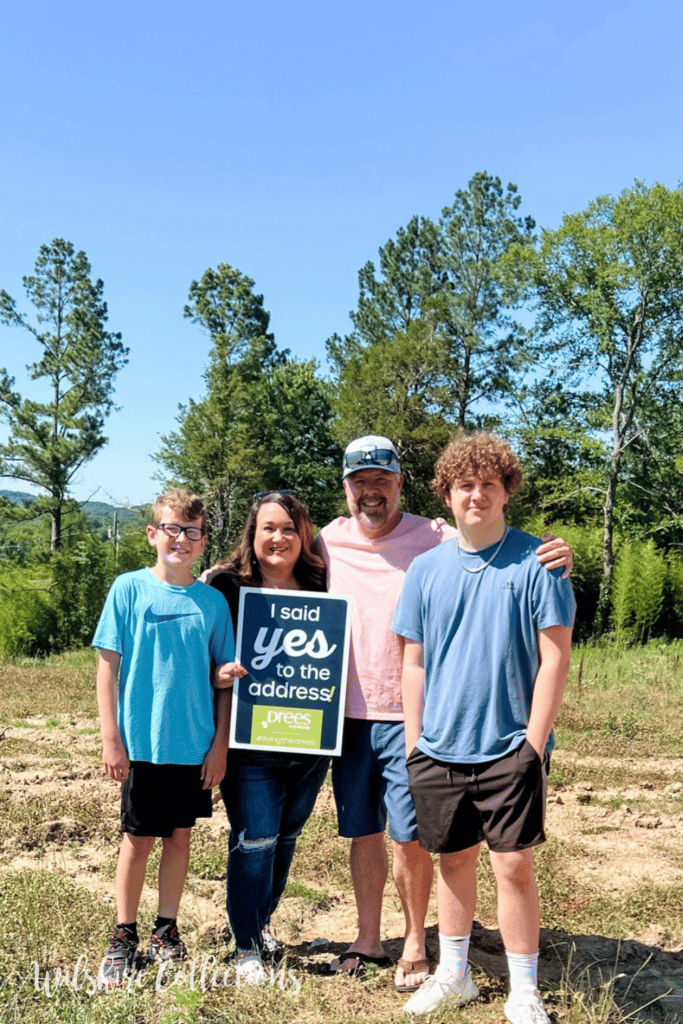 Once we went under contract, the process of the design center fun began! One thing that we liked about this is that it was truly a "one stop shop" for everything we would need to pick out for our home. No running around from this flooring store to that one, this tile shop, etc. The Drees design center had it all!
*This post is sponsored by Drees, however all opinions are my own. We set out to build our dream home and then later entered into a formal paid partnership with them.*
There are 2 main design selection appointments with a designer who is dedicated to helping you through the process, however we were able to go several Saturday's leading up to those appointments to browse and begin to get ideas. Anthony and I took FULL advantage of those days and it was truly so beneficial and something I would highly recommend doing.
I was truly in my happy place on these Saturday's spent at the design center!
I will say this though, even though decorating is my passion…designing a new home is a whole new world for me! Some things I knew right away the "look" I wanted, because of course I spent hours on Pinterest and had been dreaming of this for years!
Other things definitely had me a little stumped. To be able to match tile with flooring, with counters and backsplash…that is where I am SO thankful that Jen our designer came in to the picture. She was able to help guide us in those big decisions that didn't come so easy to me. She was so knowledgeable and made the process smooth, easy and FUN! You can read more about Jen here!
One thing I loved was being able to physically see everything we were selecting for our house in one spot. I am such a visual person, so this really helped me visualize how things would look together in our home. We would play and mix and match until we found the perfect combo each time!
Read more about their one stop shop design center process here!
Here are some selections we landed on for a few different areas!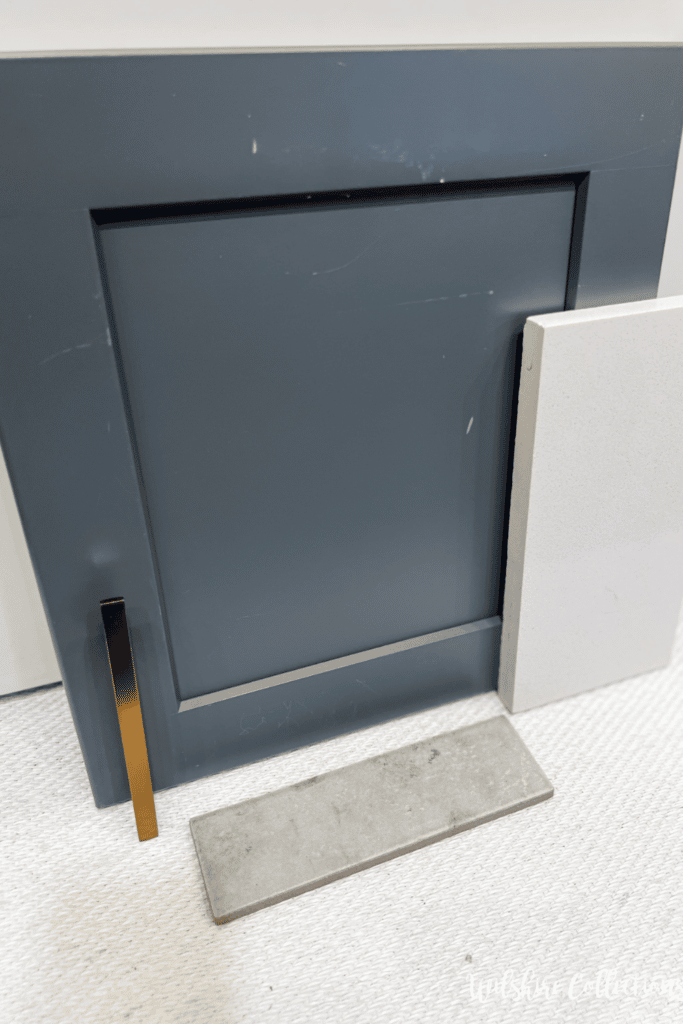 For me, the hardest decision was the backsplash in the kitchen. May sound silly, but I changed my mind at least 999 times. In the end, I ended up going with something classic and timeless. A long matte subway type tile. (Which I can't wait to share what I'm doing with the pattern of it!) I feel SO good about this choice because of the guidance of Jen at the design center.
Building a home can feel overwhelming, but it doesn't have to be. At Drees Homes, they understand that choosing a new home is one of the most important decisions homebuyers will ever make. They take the worry out of the process so homebuyers can concentrate on what matters most: seeing their dream of a Drees home come to life!
You can read more about the Drees Home story here!
We had such a great experience at the Drees design center and with our designer Jen. She went above and beyond to make sure we got everything we wanted and were happy with all of our selections! We were thrilled at our last appointment about our exterior selections and how those all came together. I'm getting my white brick house I've wanted for so long!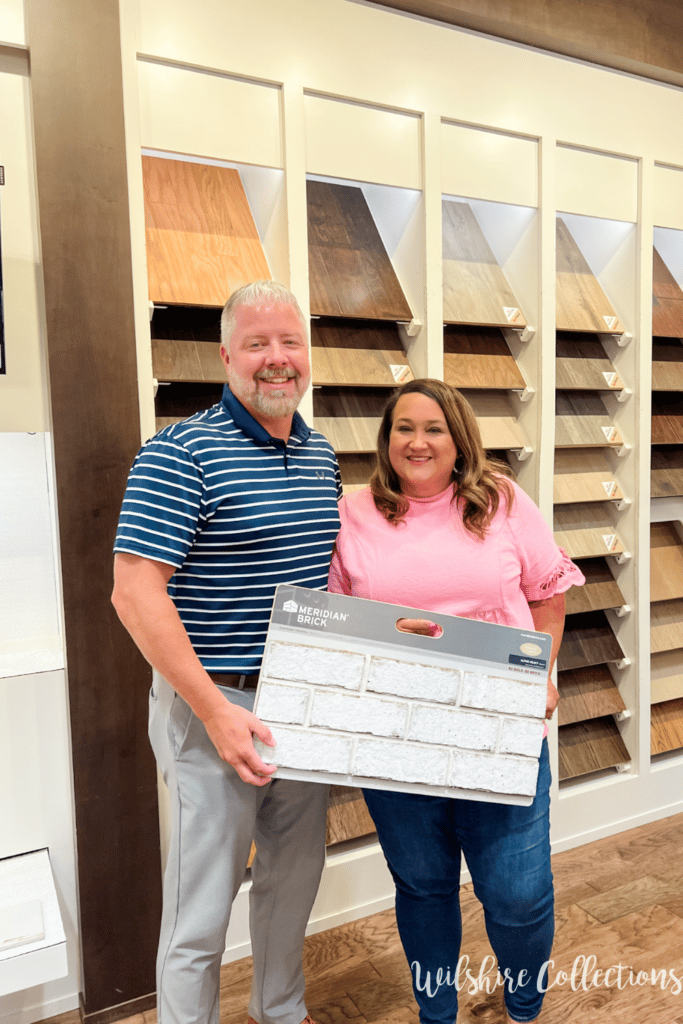 Are you ready to hear the best part?! Now that all of the big decisions have been made we can sit back and enjoy the process of watching our new home being built…a literal dream come true for my family!
We will be watching this dirt turn into a dream and we can't wait for you to go along on this journey with us as we share our story of building our new home with Drees.
Stay tuned, because I will be doing a FB Live from the Nashville based Drees Design Center on Wed. October 5th at 1pm CST showing you even more behind the scenes of how the process works, what we selected and how we made those decisions. Are you ready for the fun ahead?! We sure are and are so glad you're here!
Until next time…
Stacey
*This post is sponsored by Drees, however all opinions are my own. We set out to build our dream home and then later entered into a formal paid partnership with them.*