Tis the season for Christmas crafting and this is a cute one for ya today!
This DIY Christmas door hanger is so festive, fun and easy to make! It will add the perfect pop of holiday cheer to your home!
Now when I say door hanger, I don't necessarily mean you have to hang it on your door! I LOVE using pieces like this in all kinds of places on the inside too…so just get creative with placement!
I grabbed this 12″ round piece of wood from Lowe's, but ANY 12″ round would work for this!
First up, I stained the middle with some Deco Art Traditional burnt umber paint. Then, I took a cute piece of scrapbook paper from Hobby Lobby and traced my circle. I figured out the size I wanted it to be on the top and bottom so that my letters fit in between and cut to size.
All you need to do is use mod podge to adhere your favorite scrapbook paper to the top and bottom!
Next up I painted my wood Merry Christmas letters from Hobby Lobby white. Once painted, I simply used hot glue to attach them!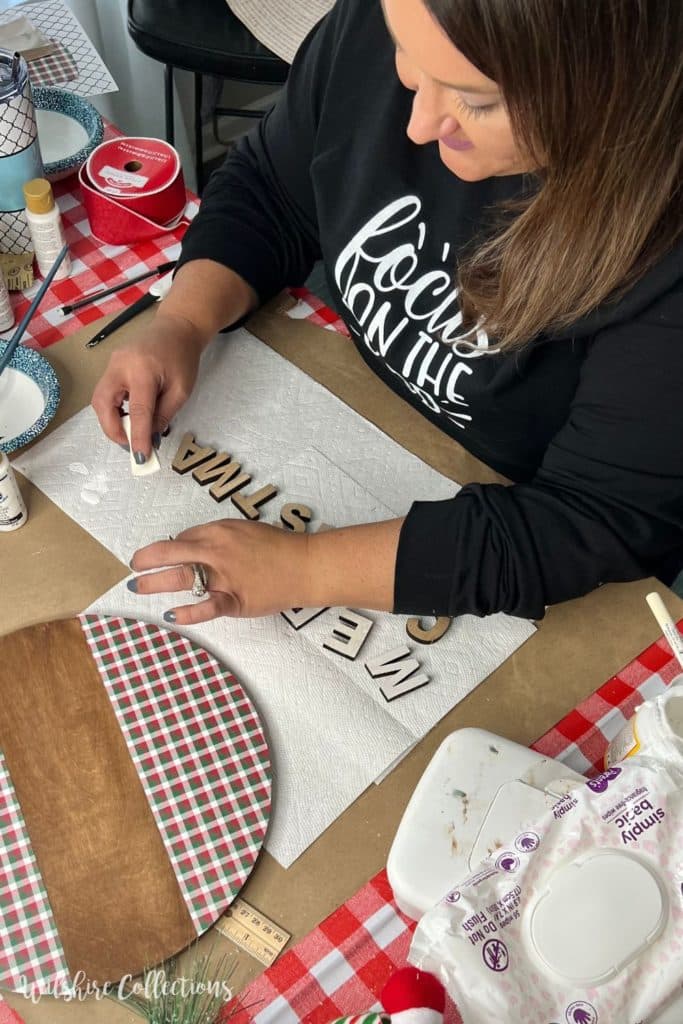 Last but not least, I added some greenery and a little bow! I painted a half wood bead white to add to the center of the bow and that just made it all pop!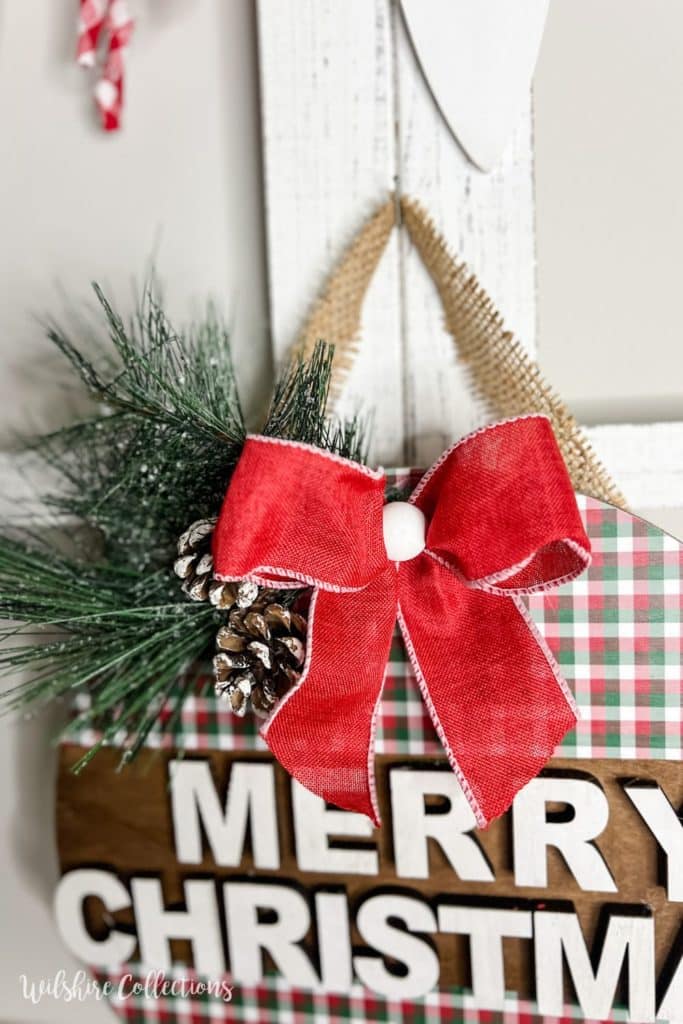 This DIY Christmas door hanger just came together SO well if you ask me! Isn't it adorable?! I decided to hang it here on this window because I knew it would look super cute with my DIY Christmas garland seen here!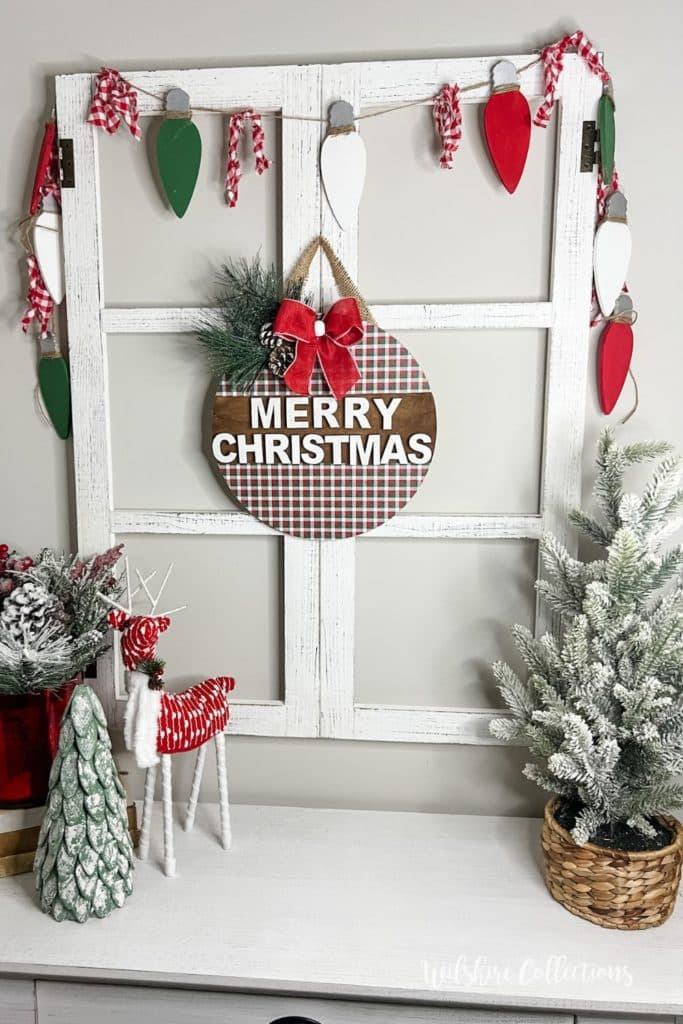 I hope this inspires you to give this DIY a try! Merry Christmas!
Until next time…
Stacey