What's better than one cute project? 2 CUTE PROJECTS!! And that's exactly what I've got for ya today!
These 2 cute DIY cutting board decor projects will add instant charm and character to any home and kitchen!
Let's start off with the most simple of the DIY cutting board decor projects!
I always get asked about a cute little cutting board riser that I got from Target Dollar Spot a long time ago (aka it's no longer available). Super cute and only $5 at the time, BUT you can also make one!
First I grabbed a small wood cutting board I had on hand (but you can get these at places like homegoods, tjmaxx, hobby lobby, etc).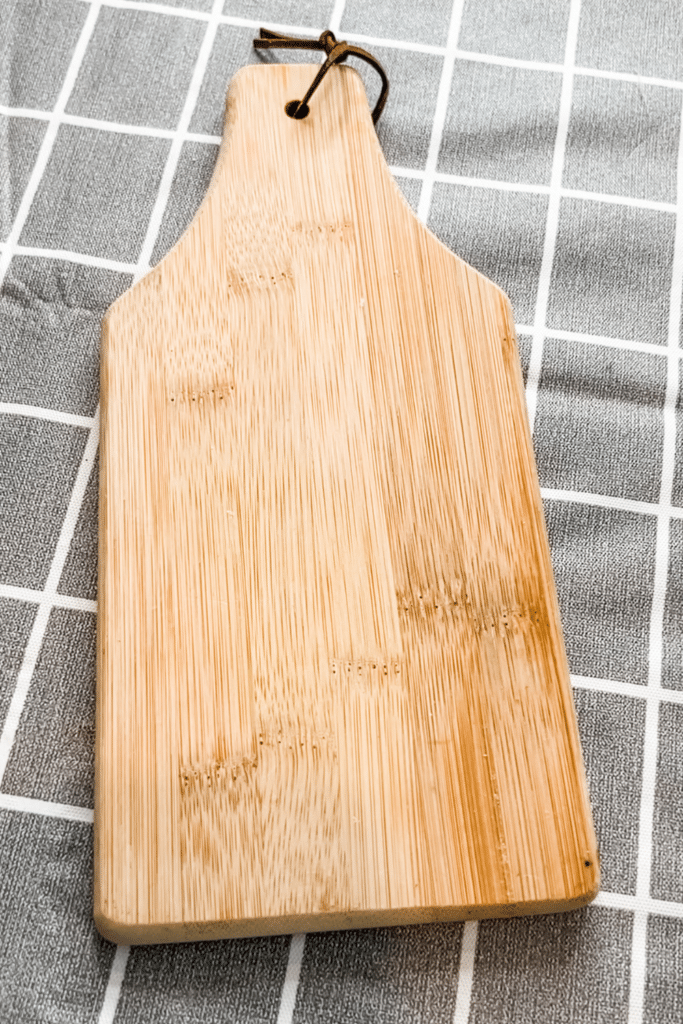 Next I grabbed some of the little "jenga blocks" from The Dollar Tree. These can usually be found over in the kids toy section!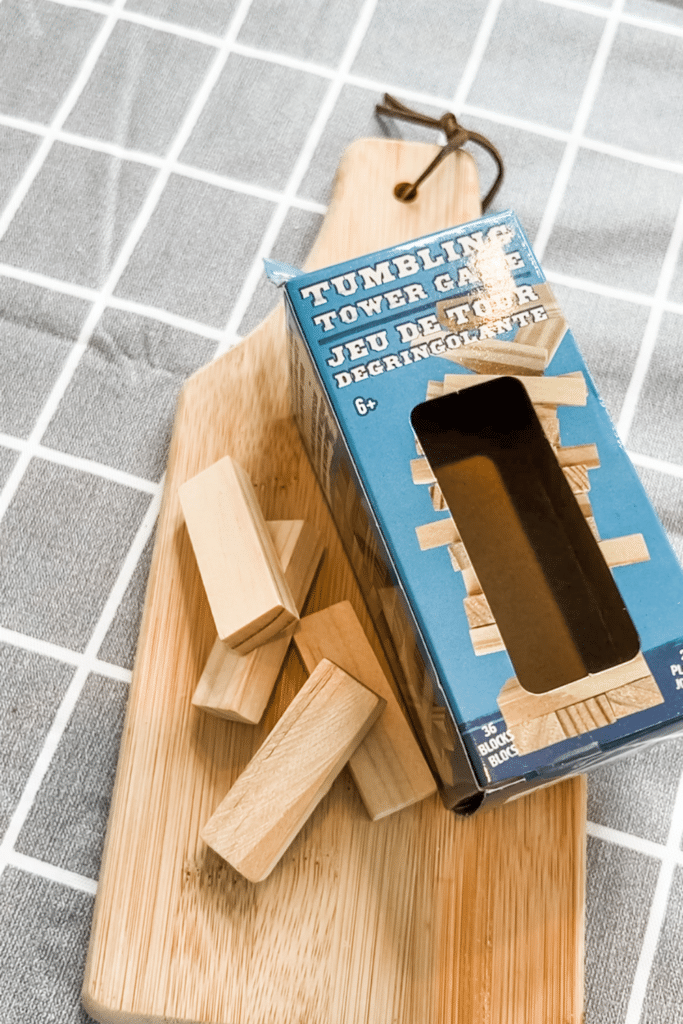 I took 4 of those and simply used some super glue and hot glue to attach them to the bottom of the cutting board.
HELLO…CAN YOU SAY EASY?!
Obviously this could also be stained, painted, decopauged, etc. but I loved the natural look so much! And this is perfect for by your kitchen sink!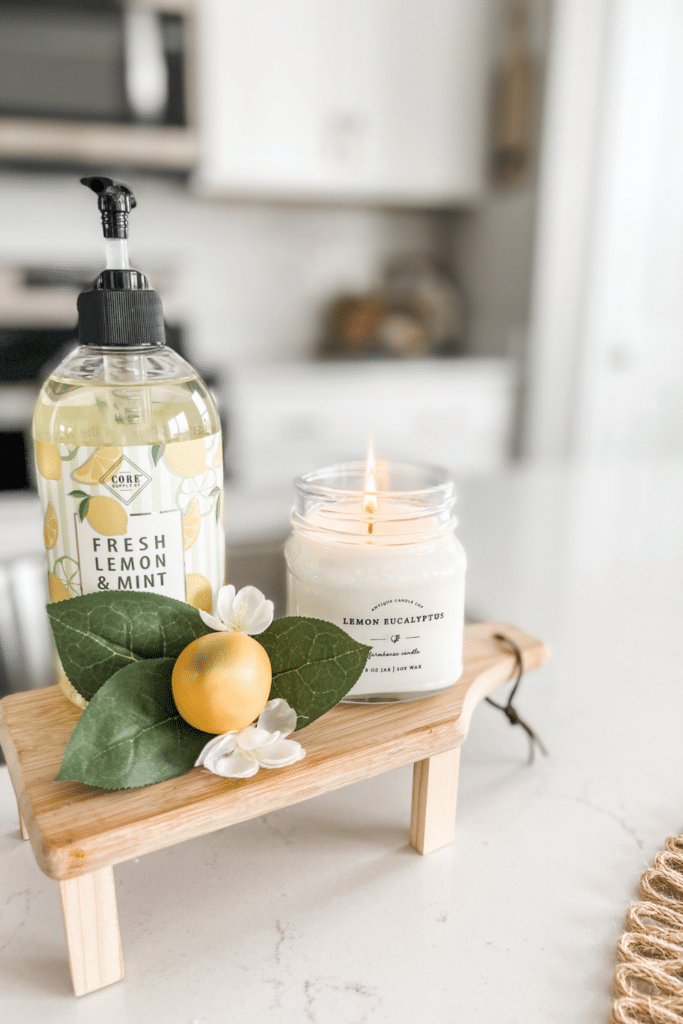 Next up…the one that made me a little stressed out haha! BUT….it was so worth it! Let me explain…
I used a cutting board that I had gotten at Homegoods, some painters tape and some black paint. This one was based of something I had seen at Kirkland's that inspired me.
The goal was to make some stripes on here (which I did), but because the top of my board was curved…it made getting the lines straight a little challenging. For the EASIEST way to do this, I would definitely get one that is just rectangle shaped with no curves lol. I was pretty happy once I got it right!
After a little stress and sweat…I got it right and am totally in love with the end result! How cute does it look hung in the Wilshire place kitchen?
All in all, these were 2 cute DIY cutting board decor projects that I truly love! I'm hanging one at Wilshire place and gifting the other small one to one of my sweet followers!
Let me know if you're going to try and make one (or both) of these DIY cutting board decor projects?
Until next time…
Stacey