Do you ever do a project that is SO cute and SO easy that you think…SURELY IT HAS TO BE MORE COMPLICATED THAN THIS? Me, too and this is one of them!
This easy DIY wood Christmas sign is the easiest project you will do all season, but the results are truly amazing!
Are you ready for this?! All you need is a wood surface and a Wilshire printable! Well, and a little stain and mod podge too of course.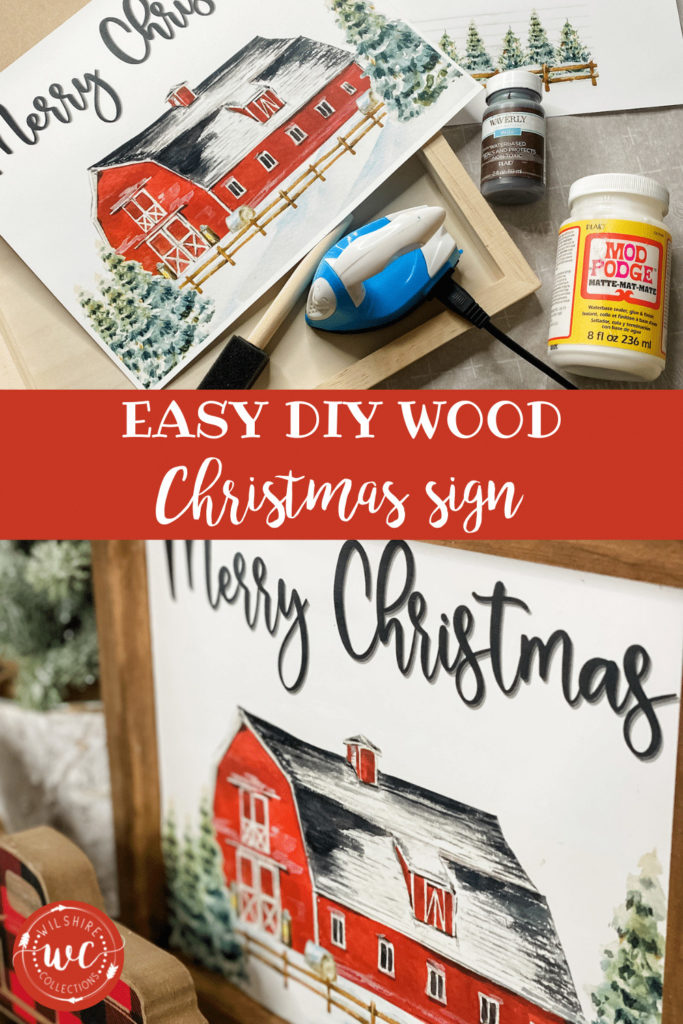 I ordered this 9×12 panel board off Amazon, and trust me you will want more than one of these for LOTS of different crafting projects!
This piece works perfectly when you flip it over and use the BACK side. Doing so, makes an instant framed wood sign look. SCORE!
To start off, I used some waverly wax to add a stain looked to it. You could use regular stain or watered down brown paint as well!
Once that was done, I trimmed my printable down just a bit to where it would fit inside perfectly. If you are new to printable crafting, check out this blog post here for more info! For this one, I did print on cardstock but you could absolutely use regular printer paper too!
This cute barn printable bundle can be purchased here! No cricut needed to print and craft with these cuties! Just a regular home computer printer, or you can send it anywhere that makes copies to have it printed!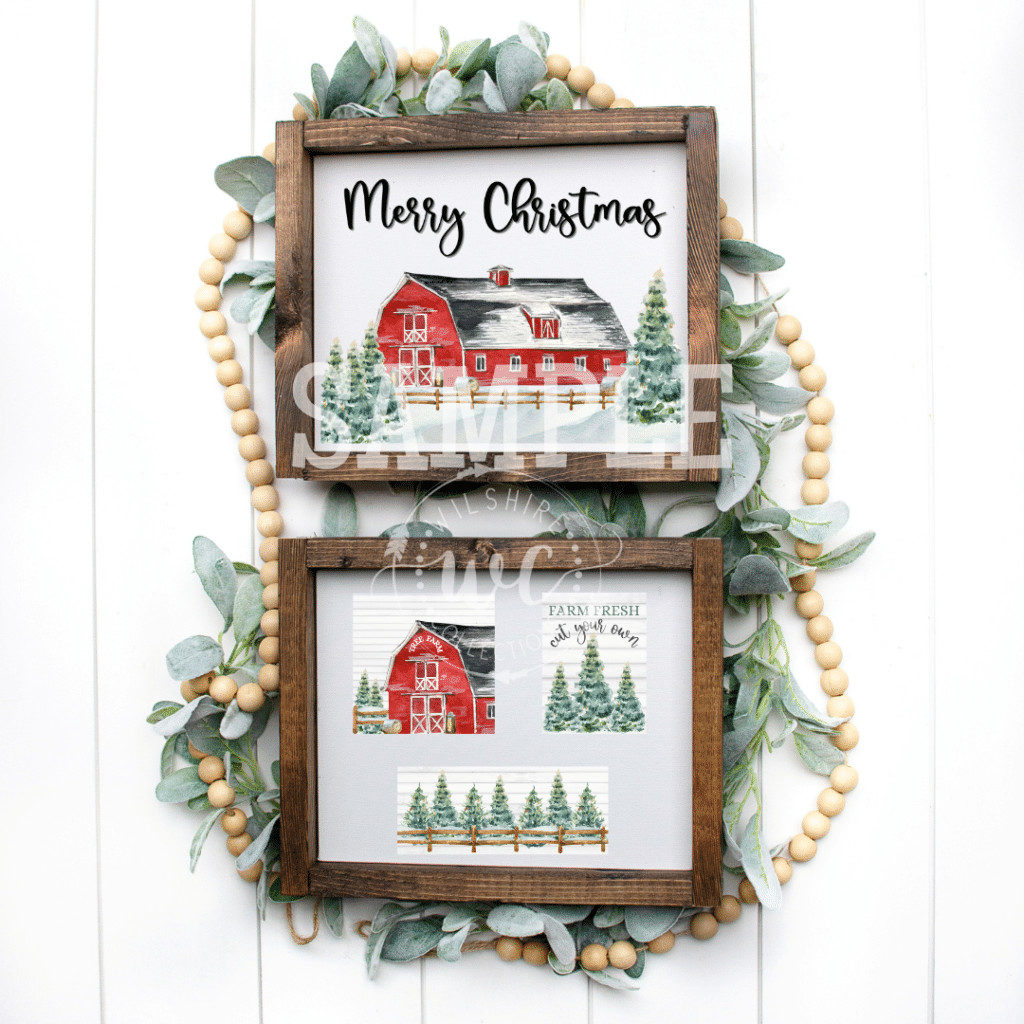 I used mod podge and put it all over the inside of the back of the sign. Since I wanted a super smooth finish, I did use the mod podge iron method for this. Read about this hack here if you don't know about it…game changer!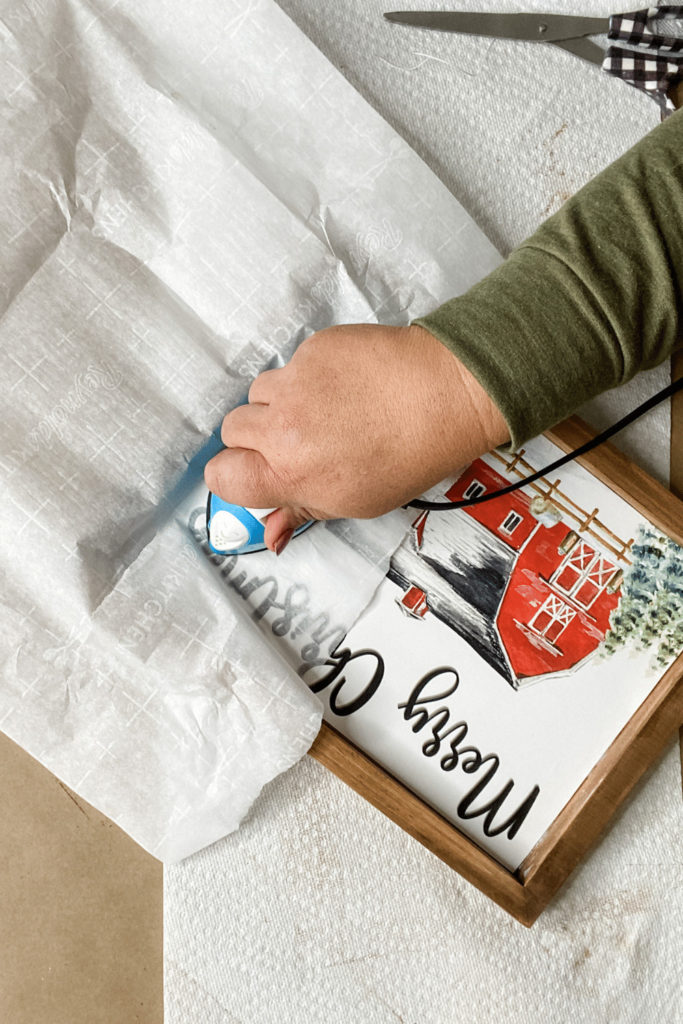 Once that was dry, I put another quick coat of mod podge on top to seal it and guess what?! I WAS DONE!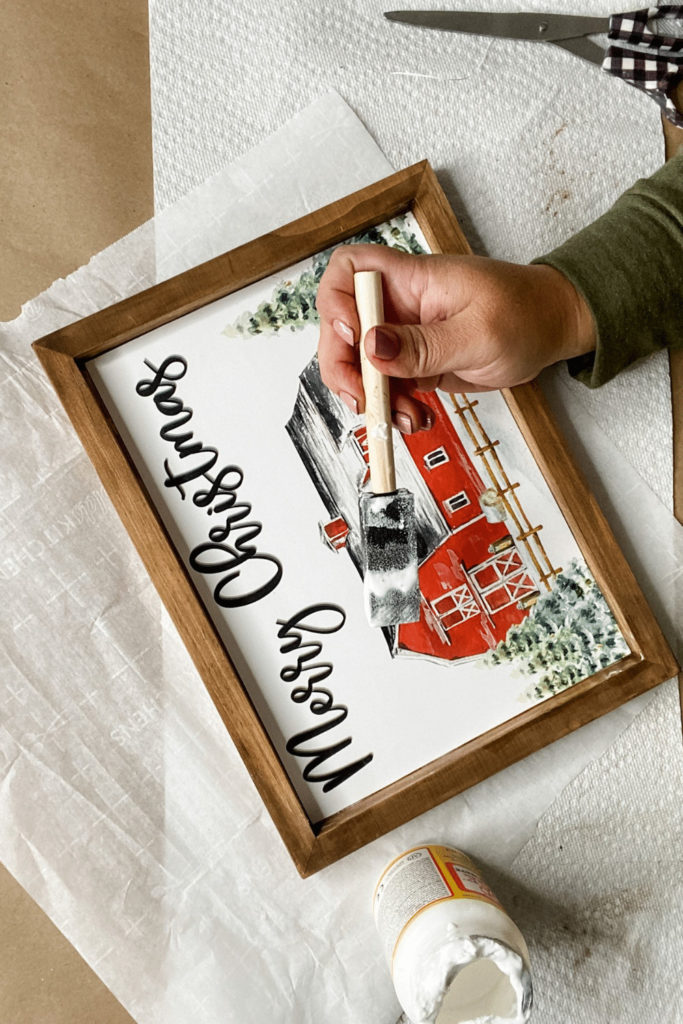 This project has been a huge hit this year and for very good reason! Sometimes it's nice to do something that's quick, easy AND that you are proud to display in your home. This one hits the mark for sure on that!
If you fall in love with printable crafting like I have, be sure you check out all my available printables here and read more about my printable club here!
Until next time…
Stacey