It's no secret that I LOVE trays and risers! I love to buy them…and I love to DIY them!
This DIY wood riser can be made with just a few supplies from Hobby Lobby and the end result is so ADORABLE!
When I saw these round wood pieces and this wood bead ring at Hobby Lobby, I knew I could make a super cute DIY wood riser with them!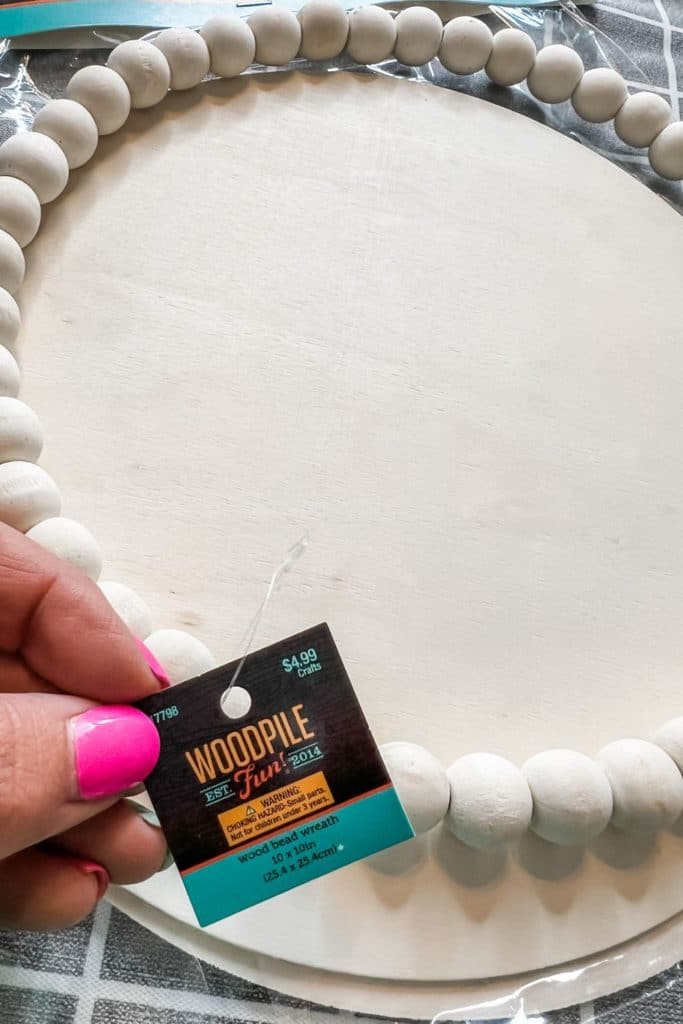 I decided to use these candlesticks for the little legs (you'll need 3 of them).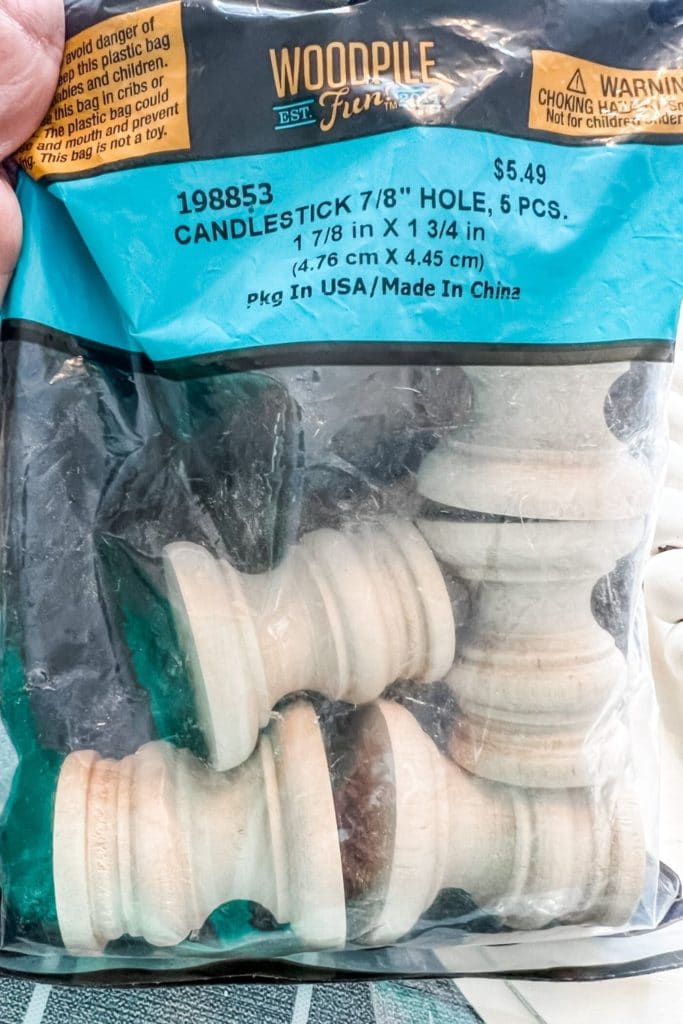 For me, I decided I wanted it to just be stained…but you could of course paint it too or even use scrapbook paper!
So I stained, stained and stained some more….then all I had to do was start hot gluing them together. You basically assemble it like a sandwich with wood piece, beads, wood piece.
I did decide that I wanted to add a little white to my beads, so I dry brushed some white paint on to mine too and I loved the pop it gave it!
Last but not least, I glued the little legs on to the bottom. That was it!
How adorable is this DIY wood riser?! I was soooo excited to bring it over to my new Wilshire place and get it decorated! (You can read more about Wilshire place here)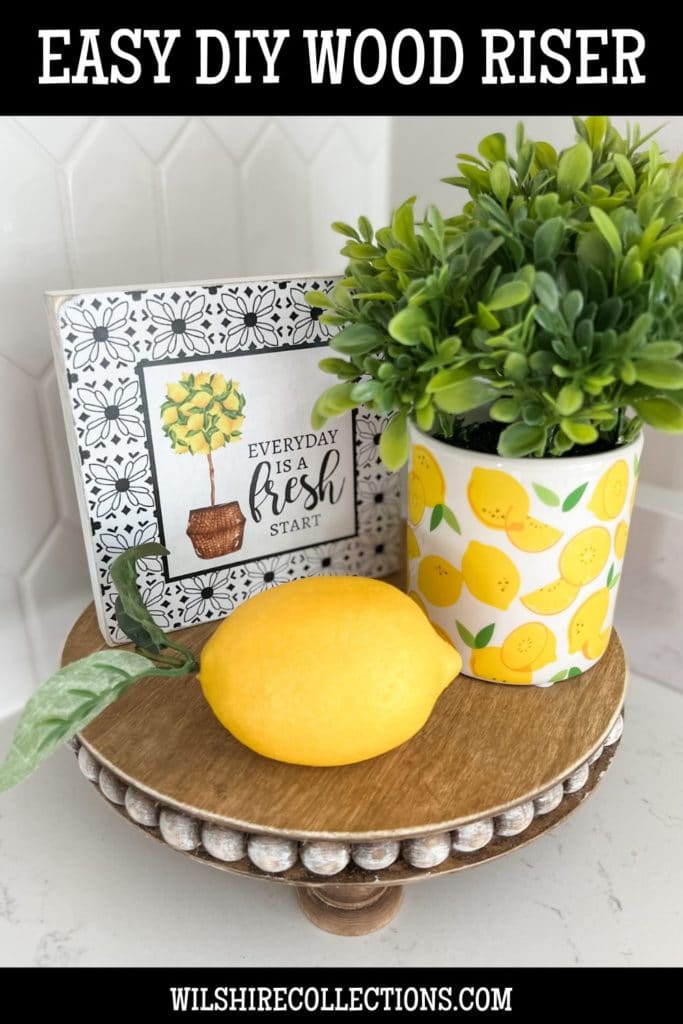 Hope this inspired you and I hope you'll try and make one soon too! Here's another cute way I styled it!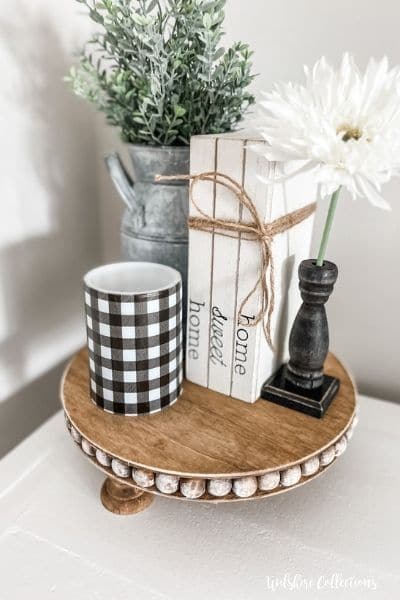 Until next time…
Stacey