If you've got a couple dollars, 5 minutes and some basic craft supplies laying around, then you are going to be all set for this cute and easy idea!
In this easy Dollar tree fall craft I took a tray and turn it into a pumpkin! It's literally so easy, but it really turned out adorable too!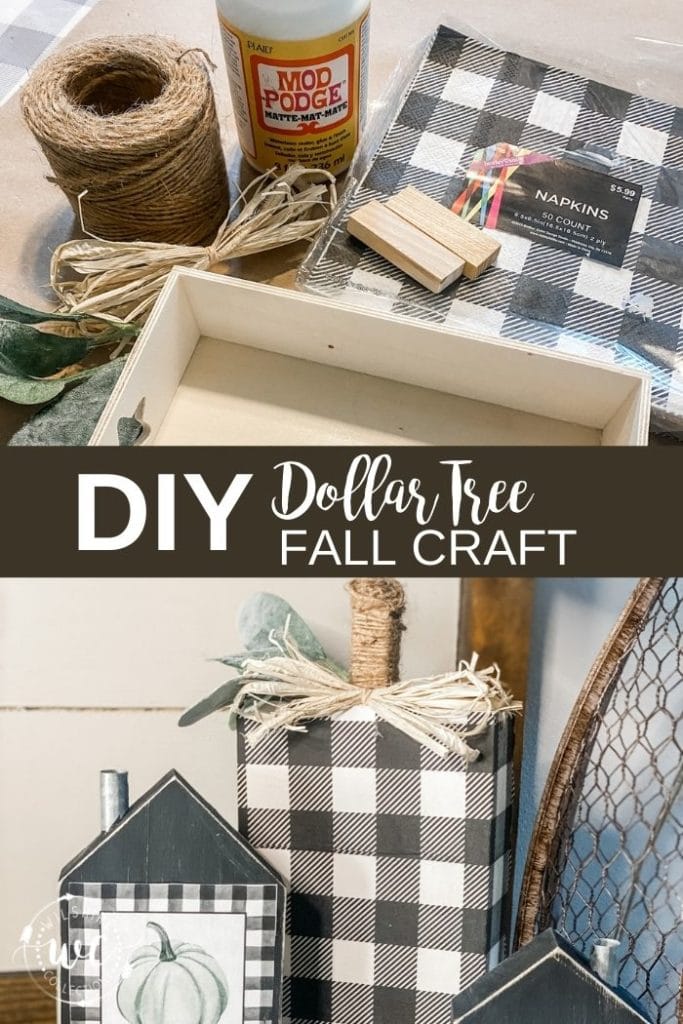 All you need is one of the small little wooden trays from Dollar Tree (the ones that have the FLAT pieces on each end so that it will stand up). If you can't find these, get creative and do the same thing on a wood block. So many things would work for this as a surface!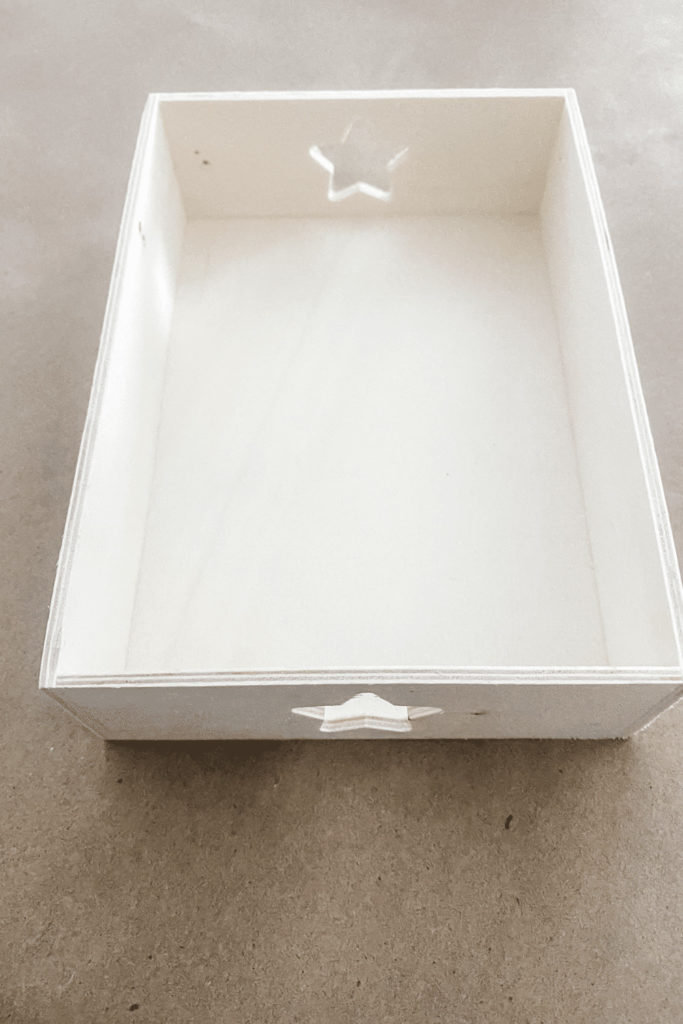 You'll also need a buffalo check napkin. I got mine at Hobby Lobby and there's enough to use for your next get together AND to do some crafts with. Win, win!
When I say this is easy, I truly mean it. I painted my tray white, just because that napkin is so thin that I didn't want to see the natural wood through it, I wanted there to be a white base layer.
Once that's dry, simply take the extra layers off the back of your napkin. (This one only had one, but some napkins have a couple).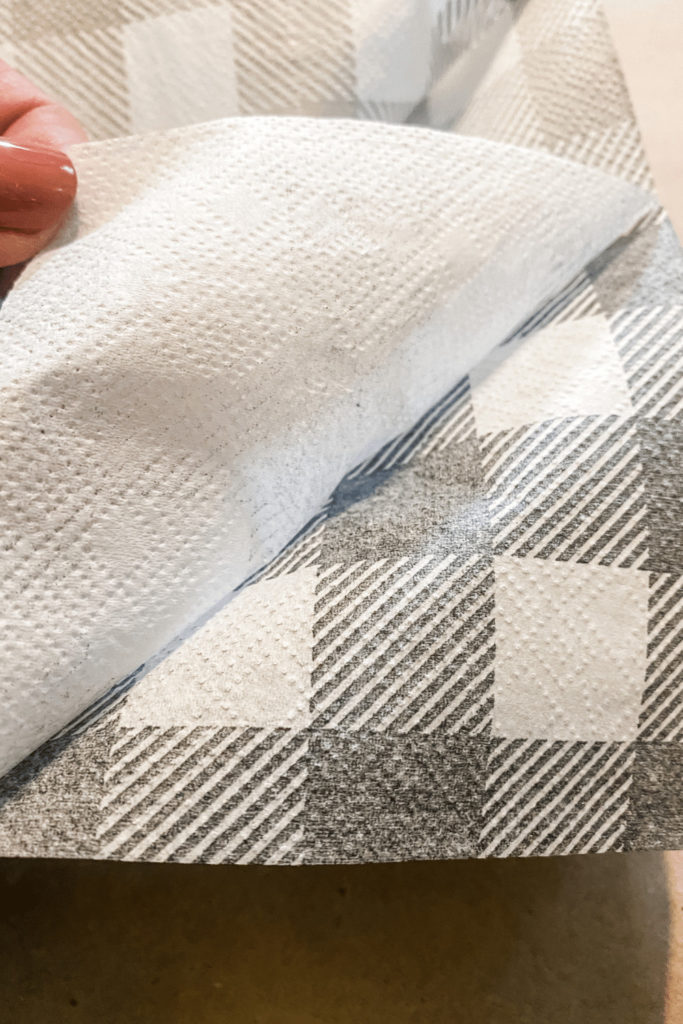 Then grab your mod podge and coat the entire backside and sides of the tray. Lay your napkin down, wrapping it around and smoothing it out as you go.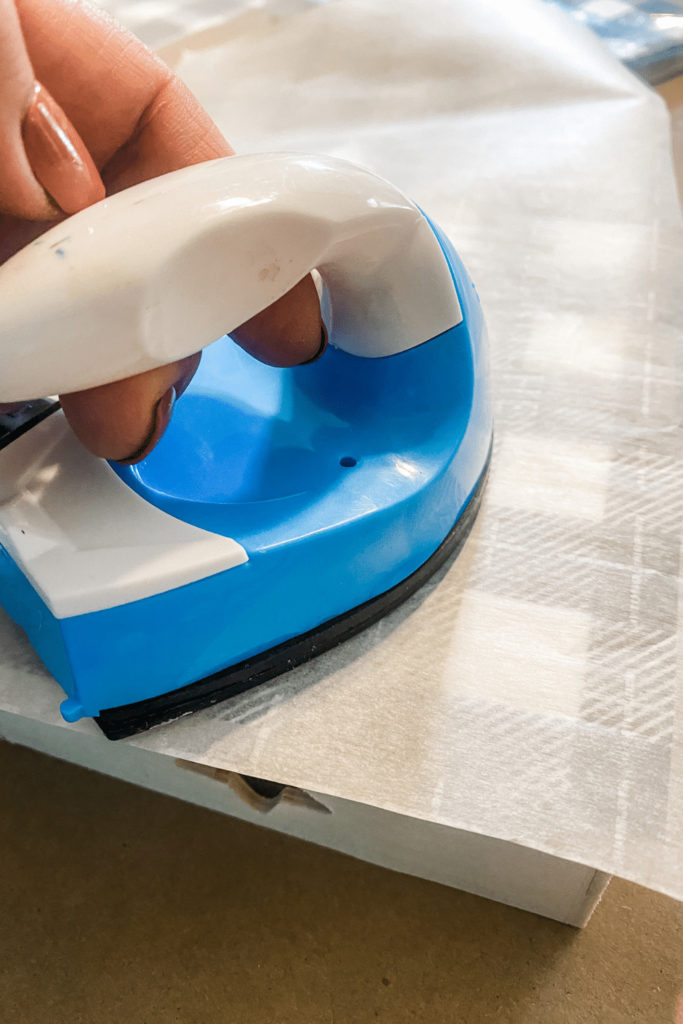 PLEASE NOTE: I HIGHLY recommend using the iron method on napkins to keep it smooth and avoid it getting bubbles. If you want to know how to do that, check out my mod podge iron method blog post here.
Once I did that, I took a couple little jenga blocks from Dollar Tree and glued them together. I then wrapped them in jute to make my stem.
I stuck it right down inside that little star on the end of the tray and glued it into place. Worked perfectly!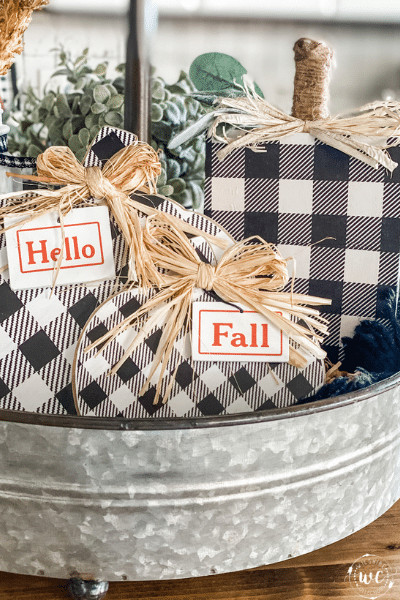 Last but not least, I added a little raffia bow and and some lambs ear greenery to embellish it.
What do ya think of this Dollar Tree Fall craft idea?! Are you adding this one to your must do list?! I hope you will! And if buffalo check isn't your thing…of course you can use ANY napkin you would like! Either way, have fun and make it your own!
I ended up putting mine in my tiered tray and I just LOVE it there!!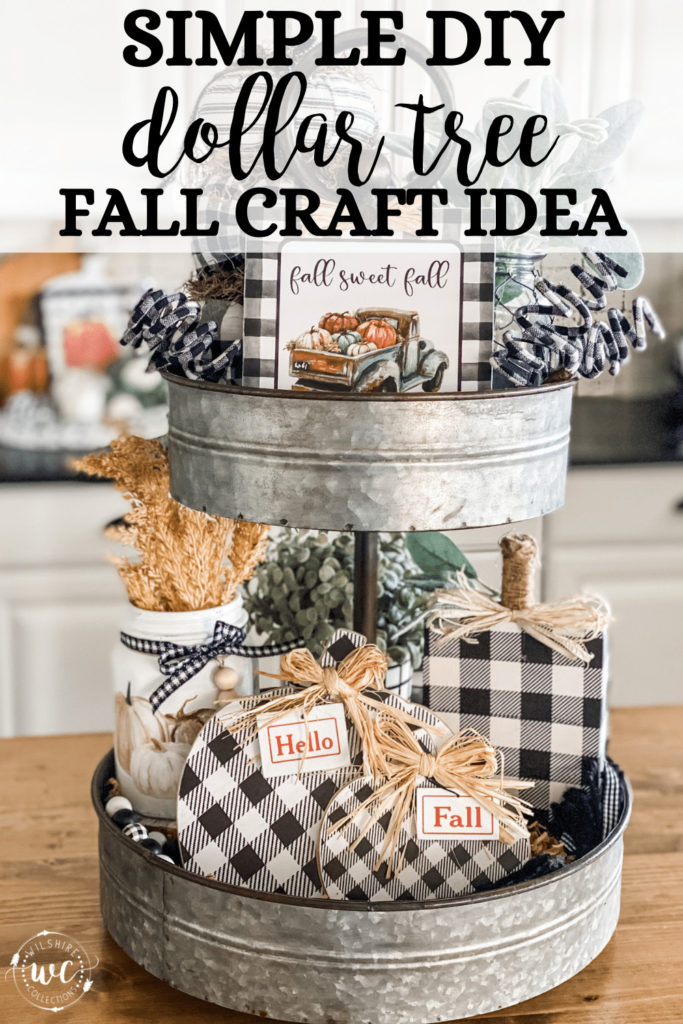 Until next time…
Stacey