You read that title right…this is not only a Dollar Tree DIY, but it's one that uses a pizza pan! SAY WHAT?!
This Dollar Tree pizza pan DIY for Christmas will not be looking like a pizza pan once you're done! It's truly so cute and easy too!
Here's what you'll need for this project: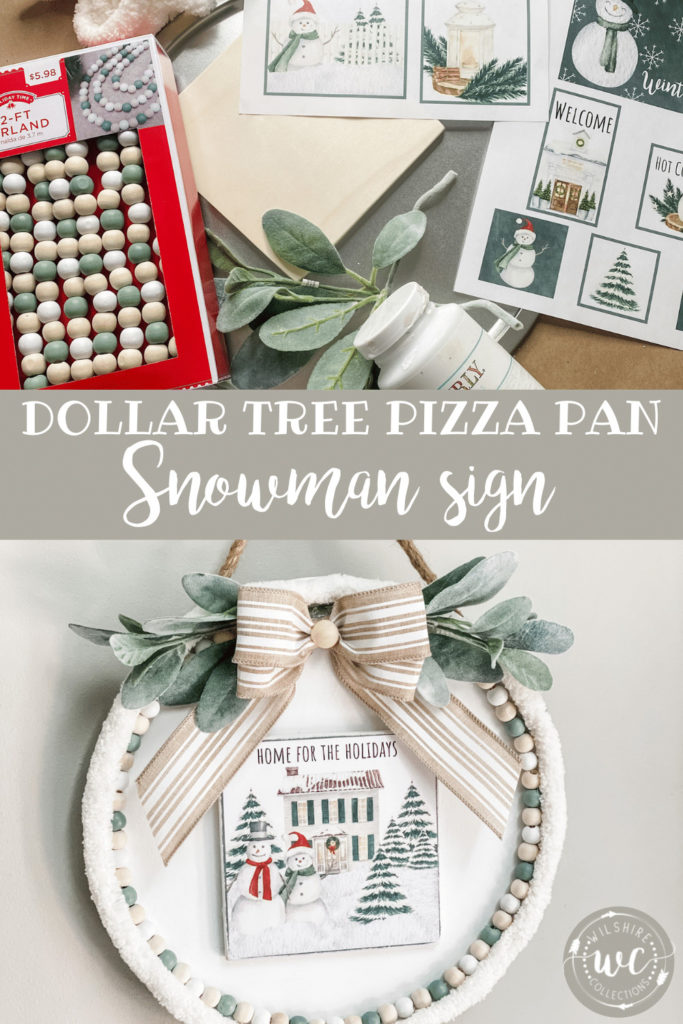 Dollar Tree pizza pan
White chalk paint (I used waverly from walmart)
6×6 Wood surface from Walmart
White chunky yarn from Walmart
Wood Bead garland from Walmart (or add your own wood beads)
Lambs ear greenery from Hobby Lobby
Ribbon for a bow of your choice
Mod podge, hot glue, etc….the crafting staples!
I started off by painting a few coats of white on the Dollar tree pizza pan. Be sure it's dry in between each coat before doing another!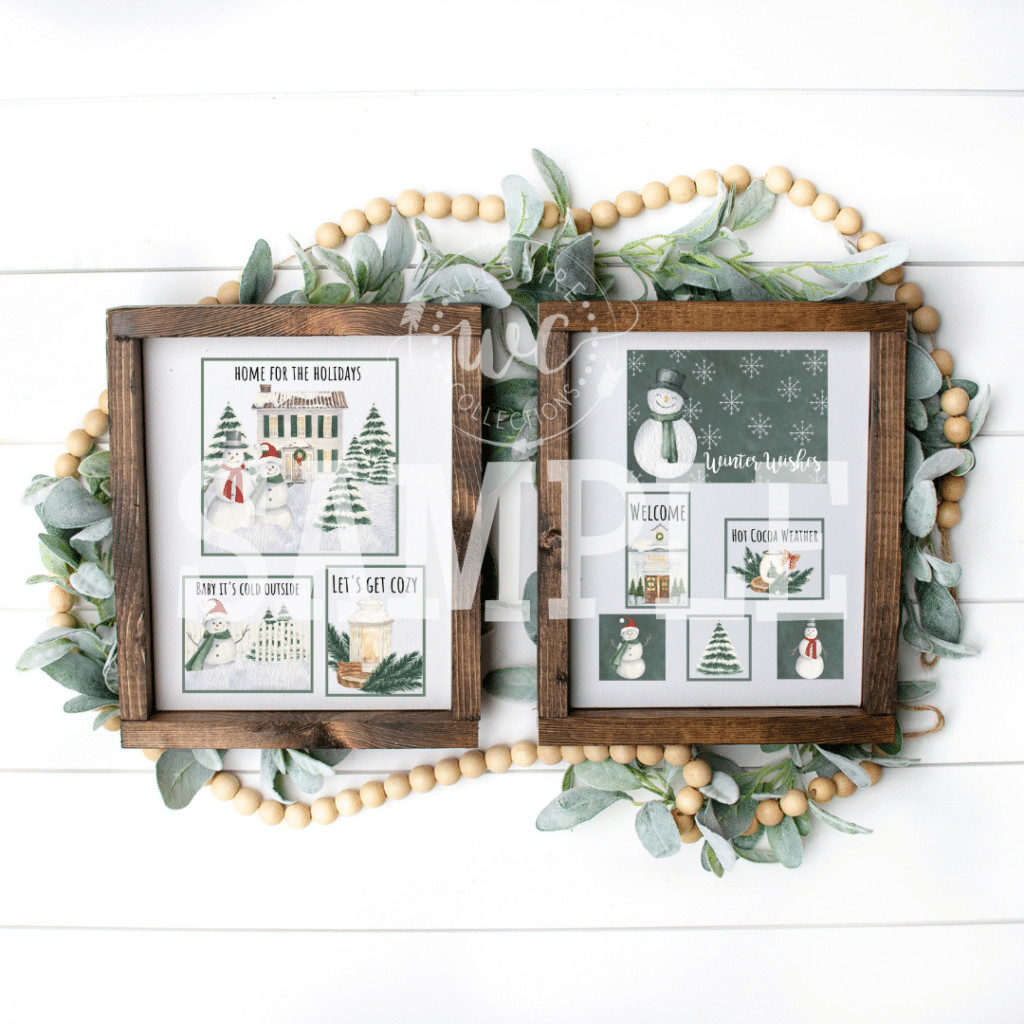 As for the printable, I printed it on regular computer paper and simply cut it and used mod podge to adhere it to the surface! Then, I just used hot glue to attach it to the pan. Doesn't get much easier than that and this is going to add SO much cuteness to this project.
Next, I took my chunky yarn and hot glued it all the way around the pan. Once that was done…I added the wood bead garland! It was super long, so I just cut it and tied it off at the length I needed. Hot glue worked great for this as well.
I left a little spot up top to give me room for some greenery and one of my Stacey's Simple bows.
For the final finishing touch, I added a jute rope hanger!
How amazing and cute did this turn out?! I truly couldn't believe it myself and I love that this could stay up all winter long too!
Are you going to try your hand at a Dollar Tree pizza pan DIY this Christmas?! I hope you will!
Until next time…
Stacey