You gotta love when the Dollar Tree pulls through for ya to help you complete a cute and easy craft! I knew when I saw this little hanging pendant that it had possibilities for MANY different things!
This Dollar Tree Valentine's craft is an adorable hanging pendant that's so easy anyone can do it! You can also customize it to your exact style!
Let's get right to it! These are the supplies I used for this Dollar Tree Valentine's craft. ALL of them came from the Dollar Tree except the scrapbook paper which I had on hand from Hobby Lobby.
The little wood pendant is from Dollar Tree, but it was not in the craft section of my store. It was over with picture frames and some "kid" tpe decor! Super cute for a little girls room…but also perfect for covering up to make for a cute craft!
All I did was trace my scrapbook paper on the wood pendant and cut it out.
I then used matte mod podge and put a layer all over it and adhered the scrapbook paper on top. (Be sure to smooth out your bubbles!)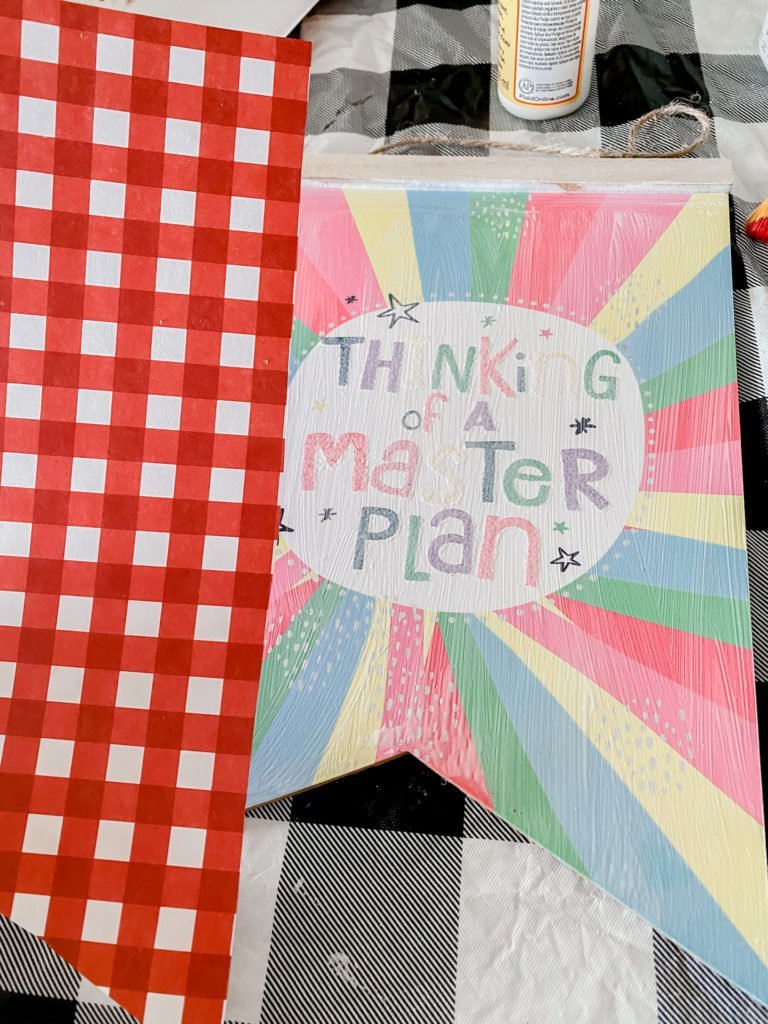 I took one of the little heart doolies from Dollar Tree and used a little hot glue to attach it to the center. Then I cut the circle out of the gift bag that said Happy Valentine's day and I attached it to the doolie with some mod podge.
Believe it or not, that's all I did! Told ya this was EASY! This Dollar Tree Valentine's craft would be a fun one to do with your kids or grandkids too! What do you think?! Will you try and make one?! 
Y'all…I bought a few of these wood pendants and my wheels are definitely spinning on what else I could do with them in the future! So, stay tuned for that! I think this one turned out pretty stinkin' cute!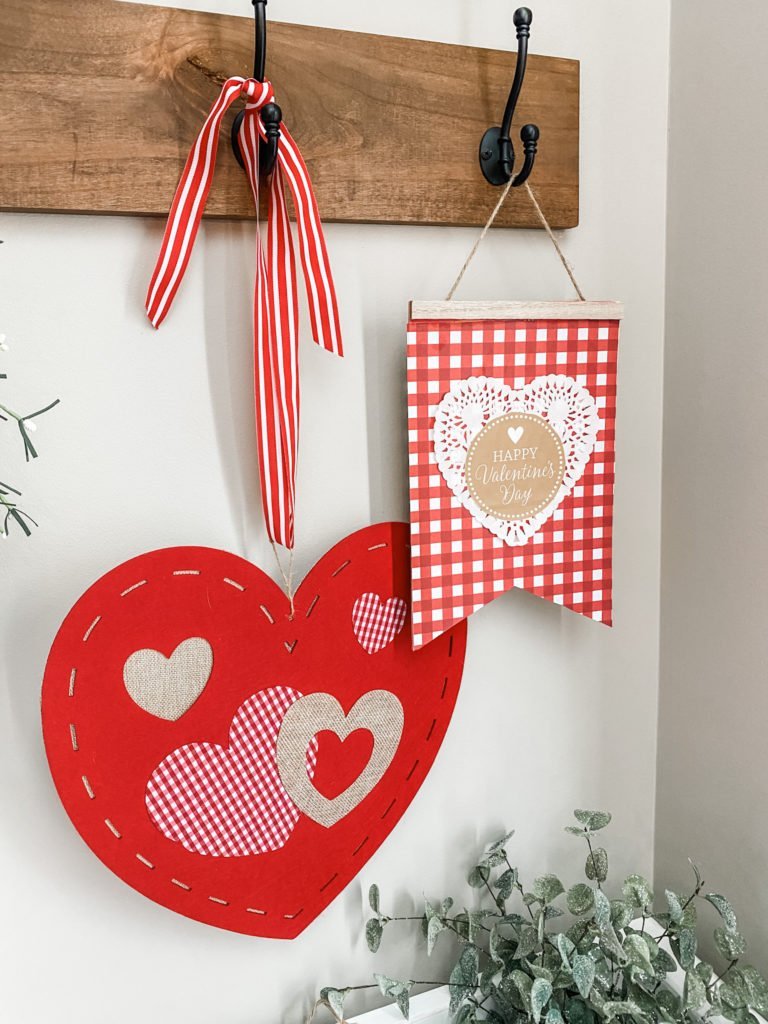 Until next time…
Stacey
Be sure you check out my Valentine's Entry way on the blog here!