It's time for all the fun Christmas DIY projects! I love a good DIY any time of year, but Christmas makes it even more fun!
This easy DIY Pallet tree is so adorable and can be customized to your exact style and taste! You will want to make an entire forest of them!
When I saw this little wood tree at Hobby Lobby, I knew it had to be mine. It was in the Christmas craft section and $9.99 with 50% off!
It reminded me of a mini version of this one that we made at my live event. So many people loved this, so I thought it would be perfect to do a smaller version of it. You can read all about my live event here! This is the one we did there in the bigger version.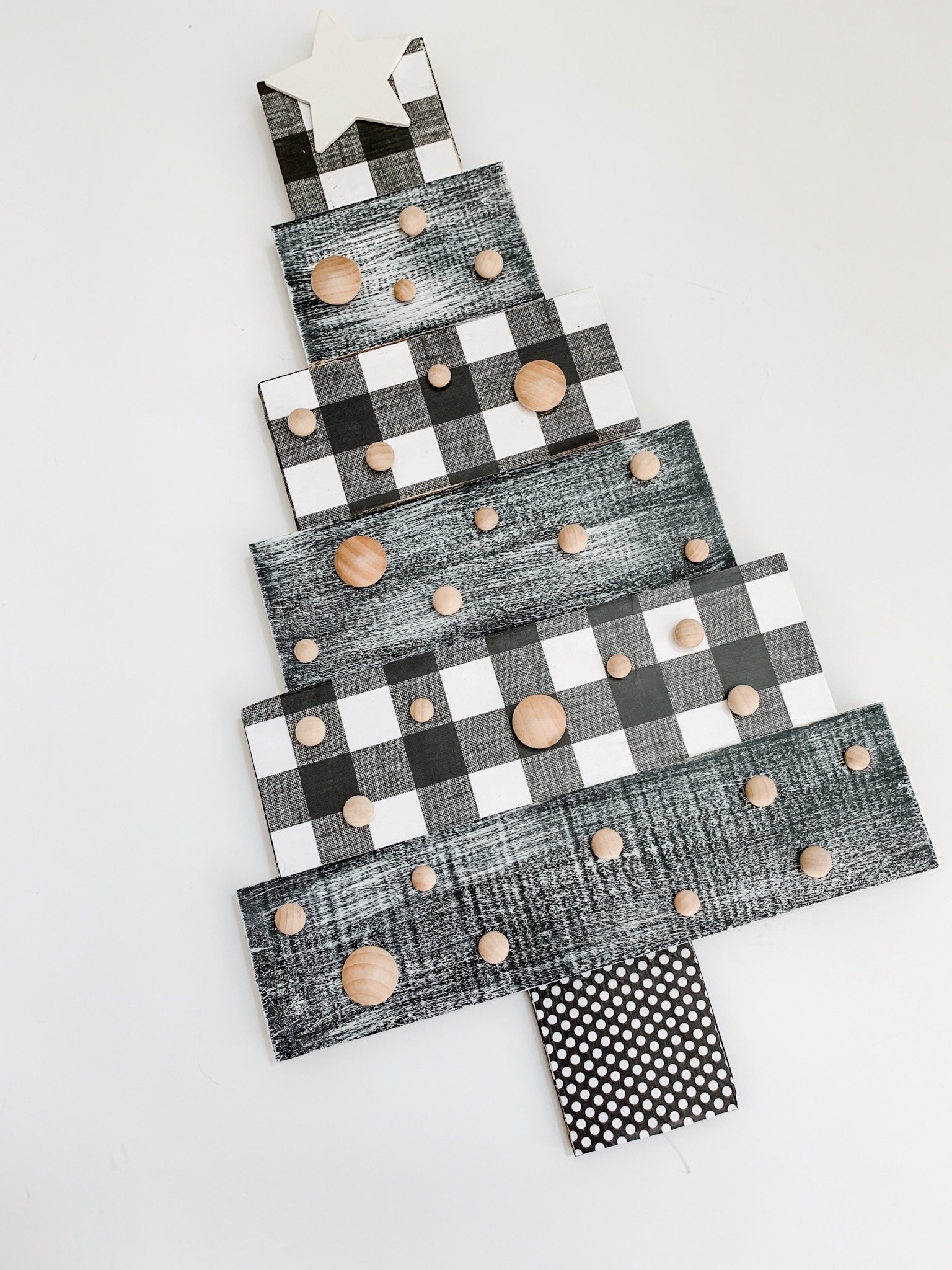 Here is what you will need for this DIY wood Christmas tree: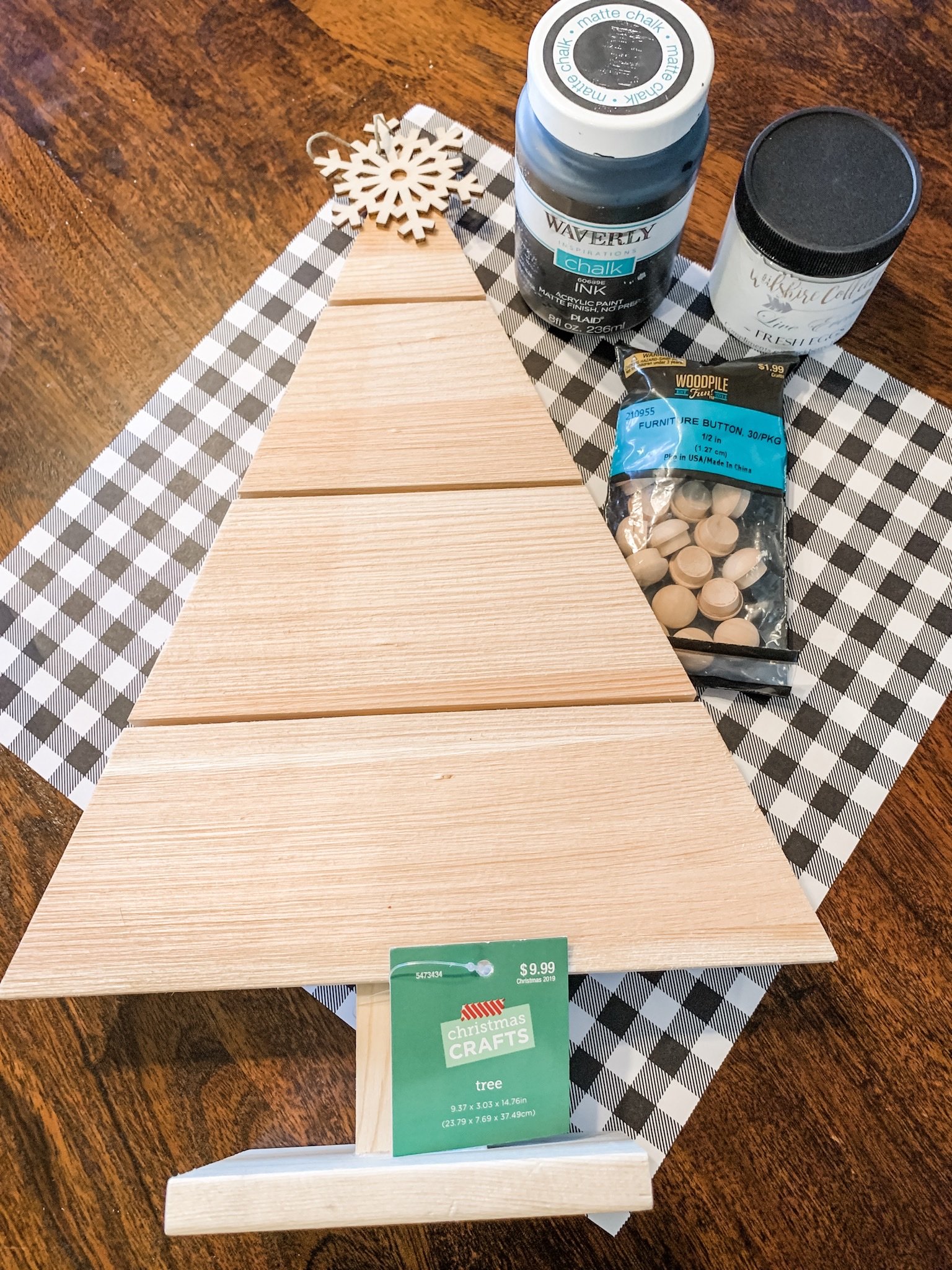 Wood Tree from Hobby Lobby Christmas craft section
 One piece of your favorite scrapbook paper
 2 colors of paint (White plus whatever you want to use as your base to fit your colors)
 Furniture buttons (these are also from hobby lobby in the woodpile section)
 Mod Podge
 Glue Gun
 Paint brushes
Wooden snowflake or star for the top.
I simply traced out the scrapbook paper on the pieces I knew I wanted use them on and cut them out.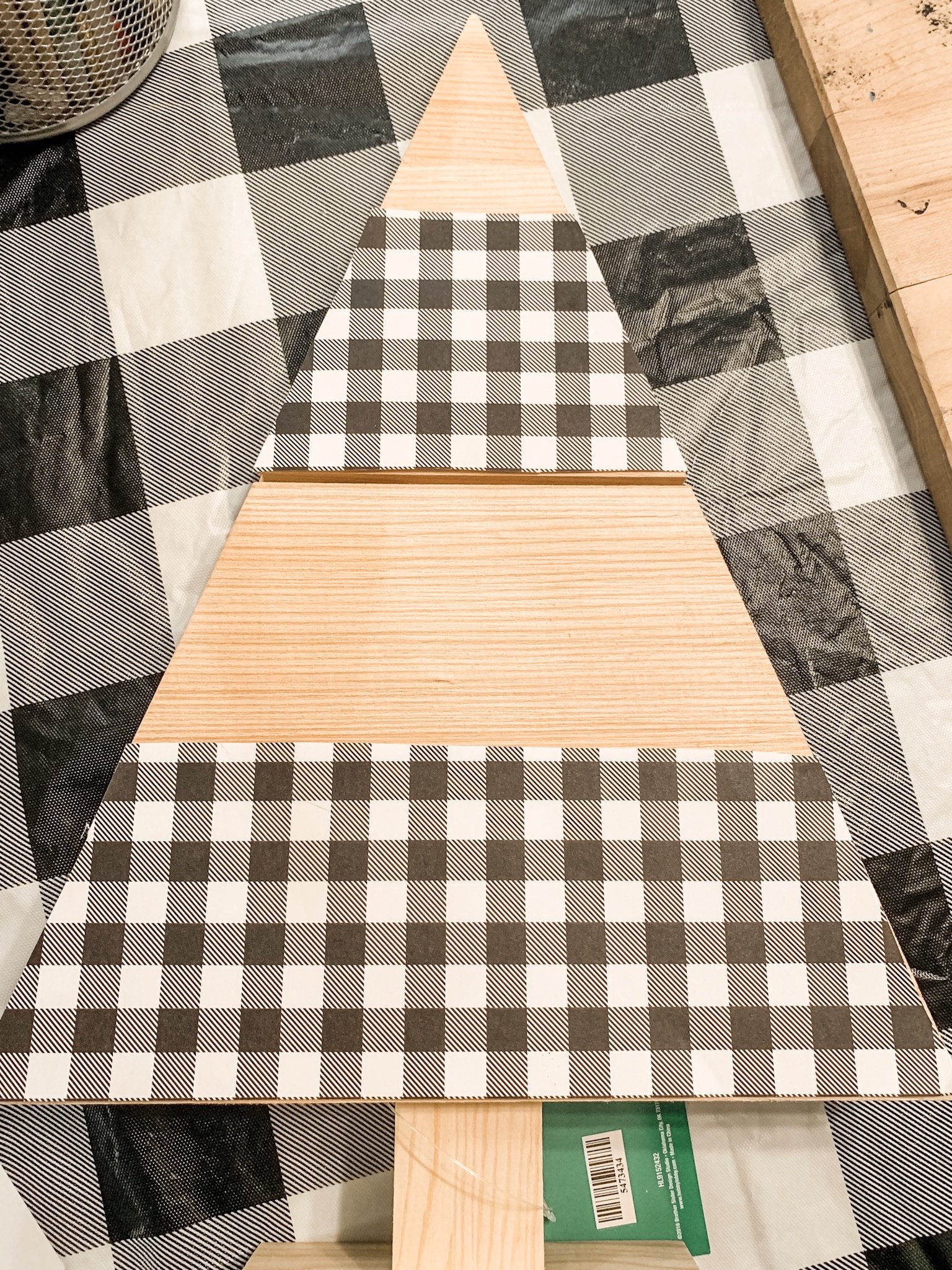 I painted my entire tree black (including the sides). Once it was dry I put mod podge on the areas where I wanted to put my scrapbook paper and stuck it on there. Super easy!
Then I did a dry brush technique with the white over the black. You can see exactly how I did that here on this fb live!
After that I took my hot glue gun and attached the furniture buttons randomly throughout. I also attached the little wood snowflake to the top that I had painted white.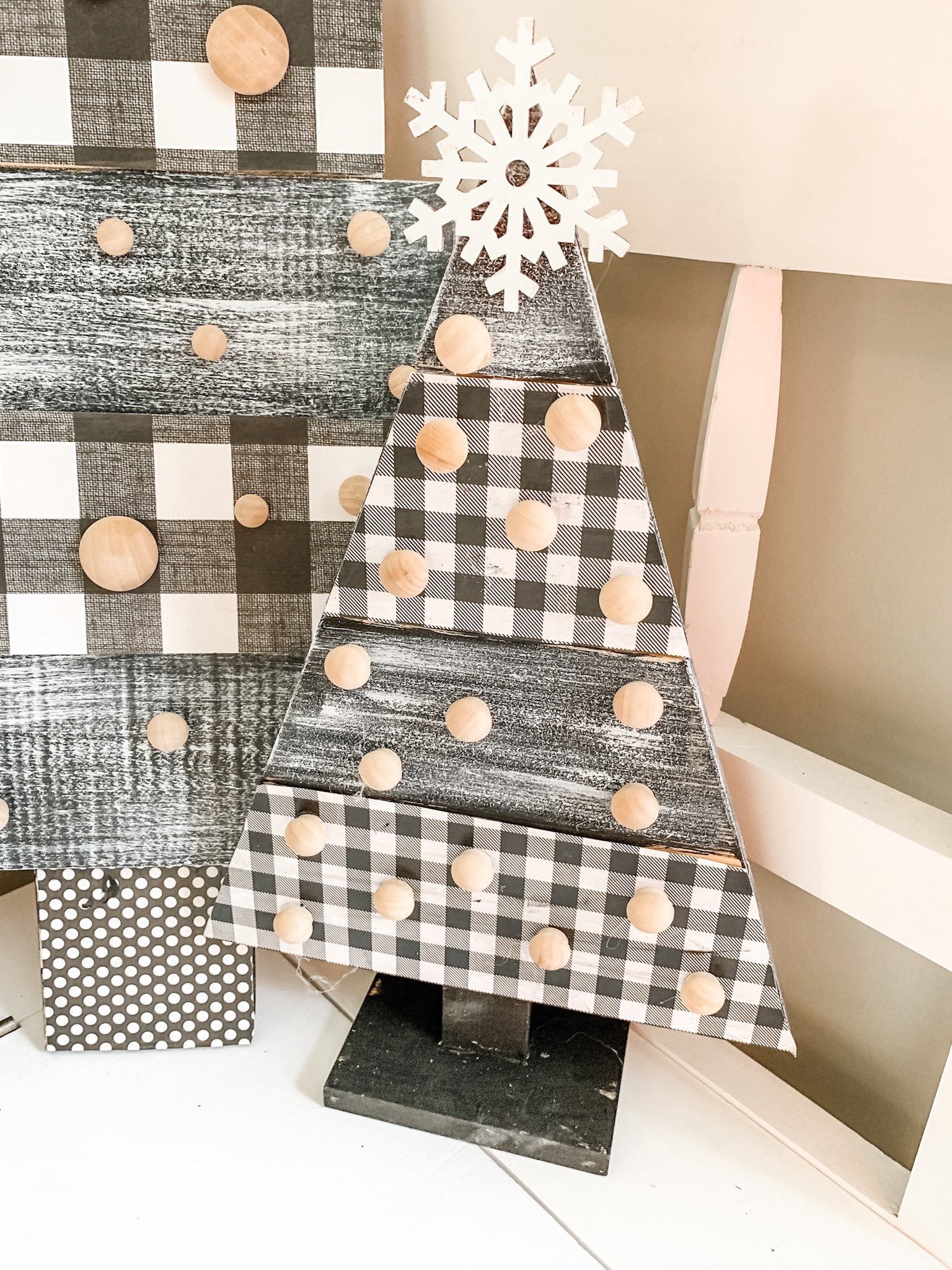 Didn't this DIY wood Christmas tree turn out soooooo cute?! I just love it and think it looks so good with my big one from my event too! I paired it with a little fabric tree I got from a local store, Mercantile 1858 and they look like a little family now!
Who is going to make their own little family this year?!
UPDATE! This project was featured in the September 2022 issue of the Better Homes an Garden Holiday Crafts Magazine! I am truly honored that they picked this project as one of their features! A dream come true! You can get a copy of it online here or you can search your local stores! 
(Right hand images above used with permission from Holiday Crafts magazine. ©2022 Meredith Operations Corp. All rights reserved.)
Until next time…
Stacey