Who says Fall has to be done in traditional colors?! I certainly don't think so! I fell in love with the idea of using aqua and orange somewhere this year, so I knew I had to make it happen.
My Fall entry way in aqua and orange is different than the norm, but I hope it still gives you all the fall feels and some great ideas!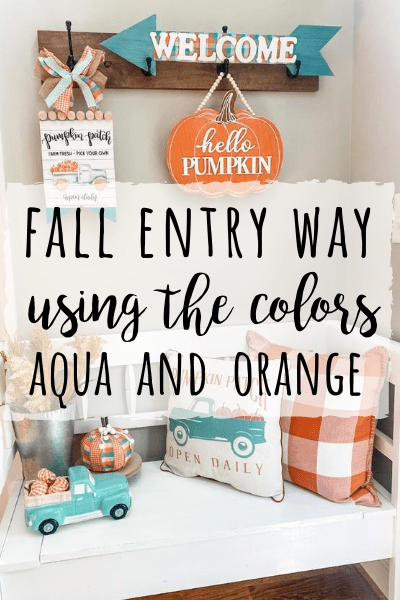 Let's start out up top! I did this cute little DIY with one of my fall printables! You can get the printable HERE and you can read the blog post on this project HERE.
On the other side, I have the little arrow DIY that I did on a FB Live and then the pumpkin below it came from Walmart.
Don't these look so cute together?!
I made this adorable DIY ribbon pumpkin and had to use it here! You can see the FULL VIDEO RIGHT HERE on how I made it! I'm in love with it!
You know I couldn't NOT use this little aqua truck that I got from Hobby Lobby this spring! I put some little pumpkins from Dollar General in it and it's just too cute! A vase with some wheat stems topped this side off!
Last but not least in my fall entry way, I used a plaid pillow I got last year at TJMaxx and this adorable truck pillow that my sweet follower Karen sent me from the Dollar General. I love the combo!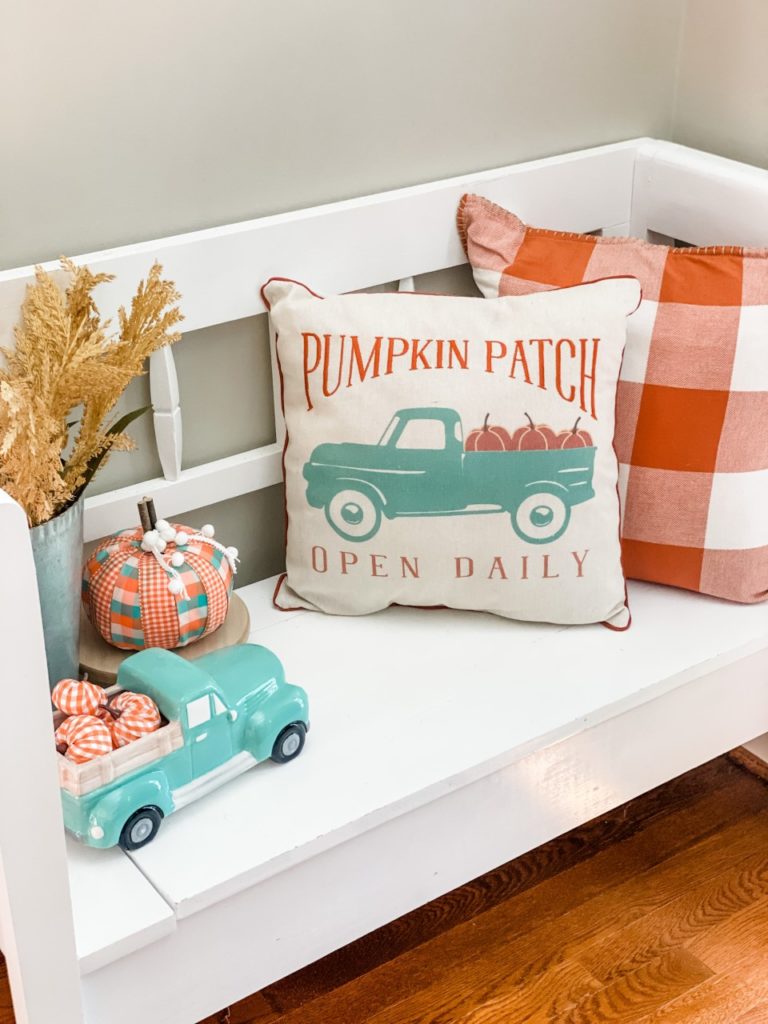 What do you think of how this all came together?! I'm really loving it and I hope you do too!
Are you going to do anything "out of the box" this fall in your home?
Until next time…
Stacey