It's no secret that I truly LOVE a tiered tray! Ok, I love any type of tray!
These fall tiered tray ideas are simply adorable and the colors are so fun too! Come check it out and be inspired!
It all started with these little printable bundles. They BOTH inspired me to make some cute items and decorate this new tray from Amazon! Find the tray here!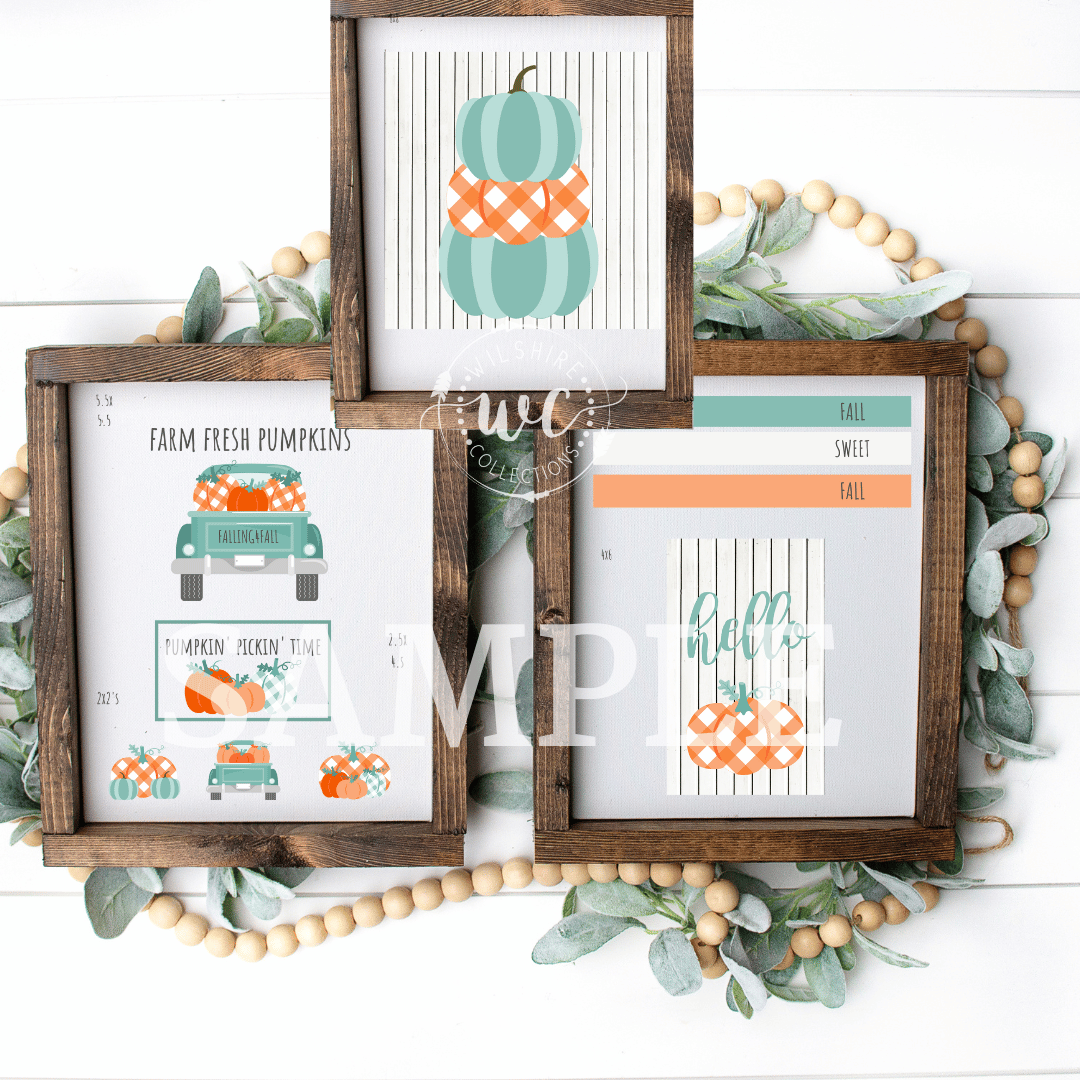 First up, the cube craft! For all the info and details on how I made this one, check out this cube craft blog post here!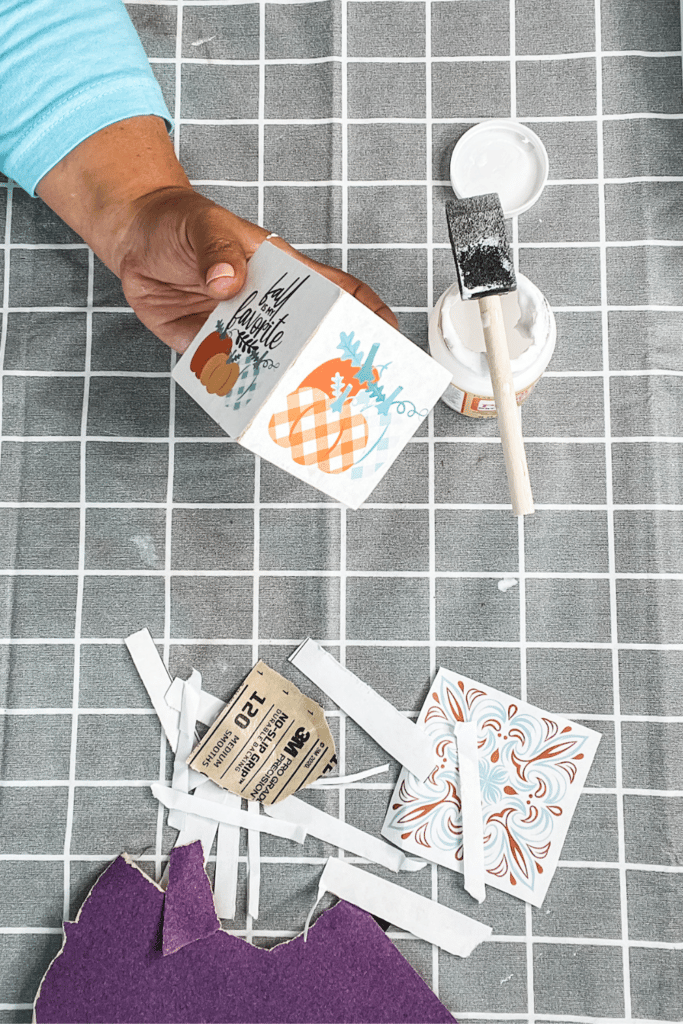 When I saw this scrapbook paper at Hobby Lobby I knew I had to have it to go with these printable bundles!
I knew I wanted to take one of the crates from Dollar Tree, this wooden tag from Walmart, some Hobby Lobby scrapbook paper and of course the printable bundle to make a few cute things for my fall tiered tray.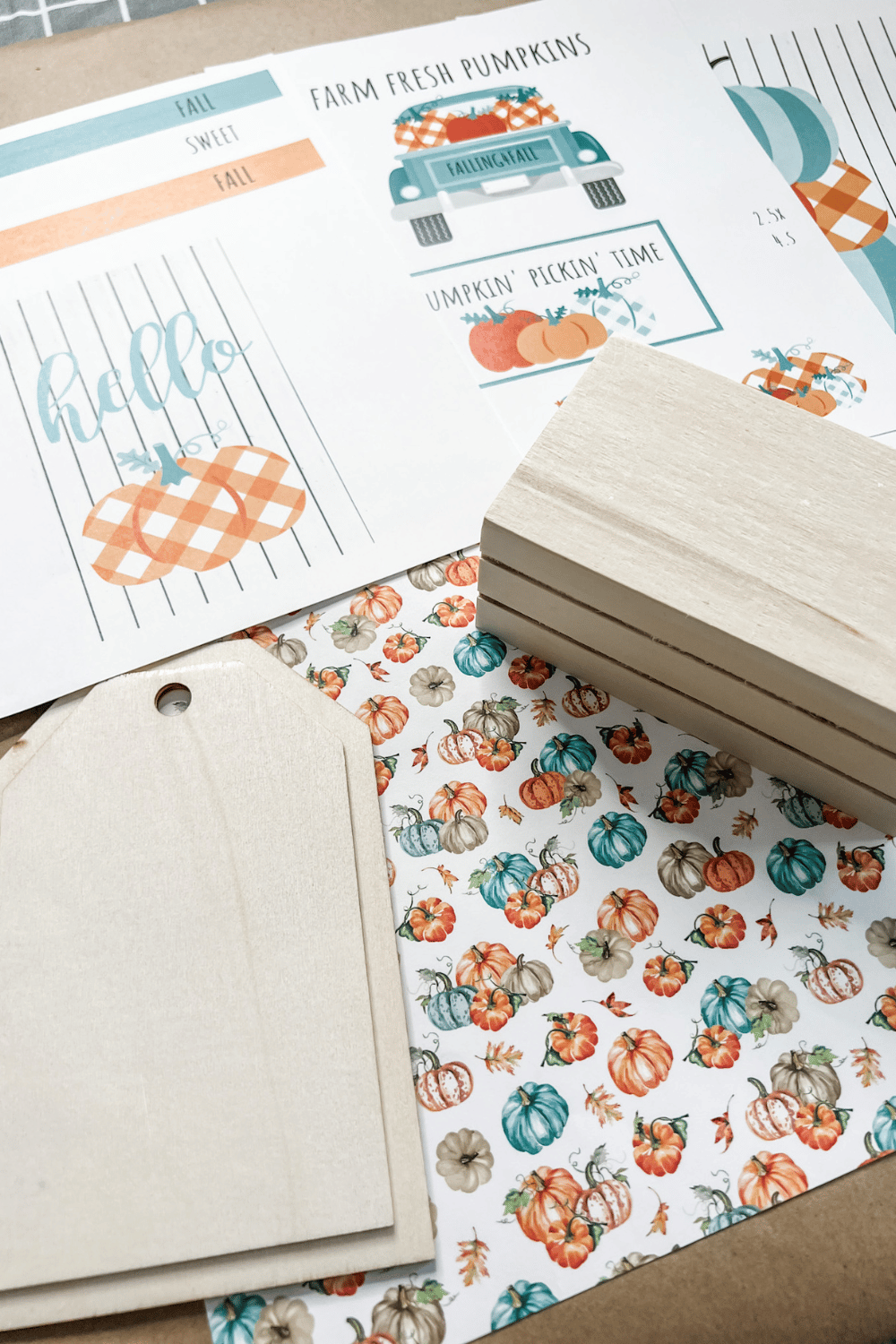 The small words on the bundle were just perfect for this faux book stack!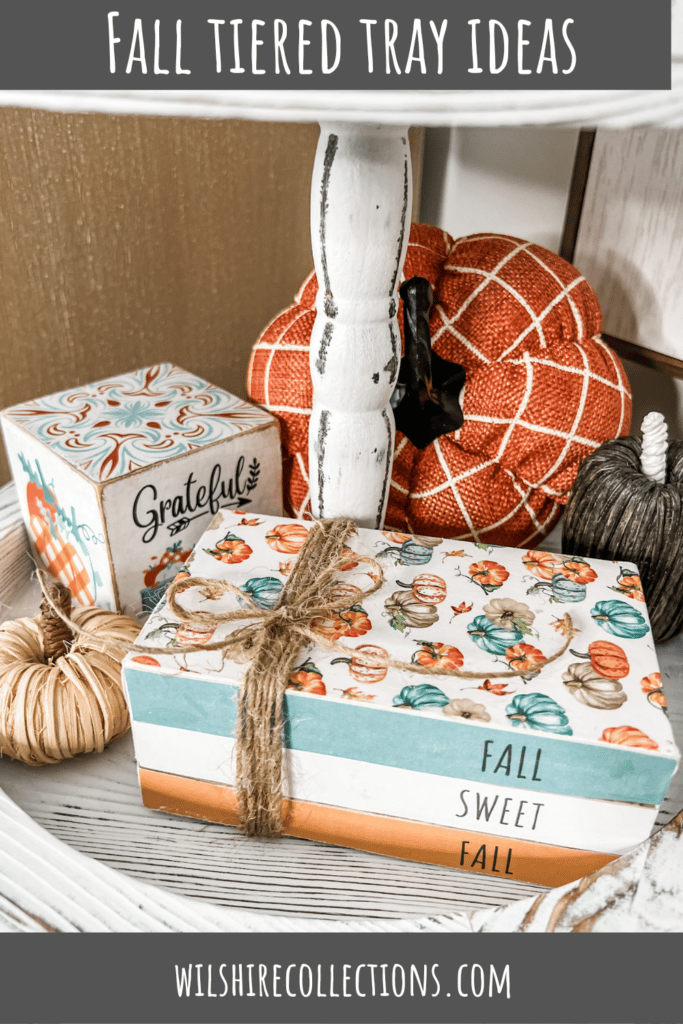 A few other small pumpkins and decor and this fall tiered tray had it looking too cute for words, don't ya think?!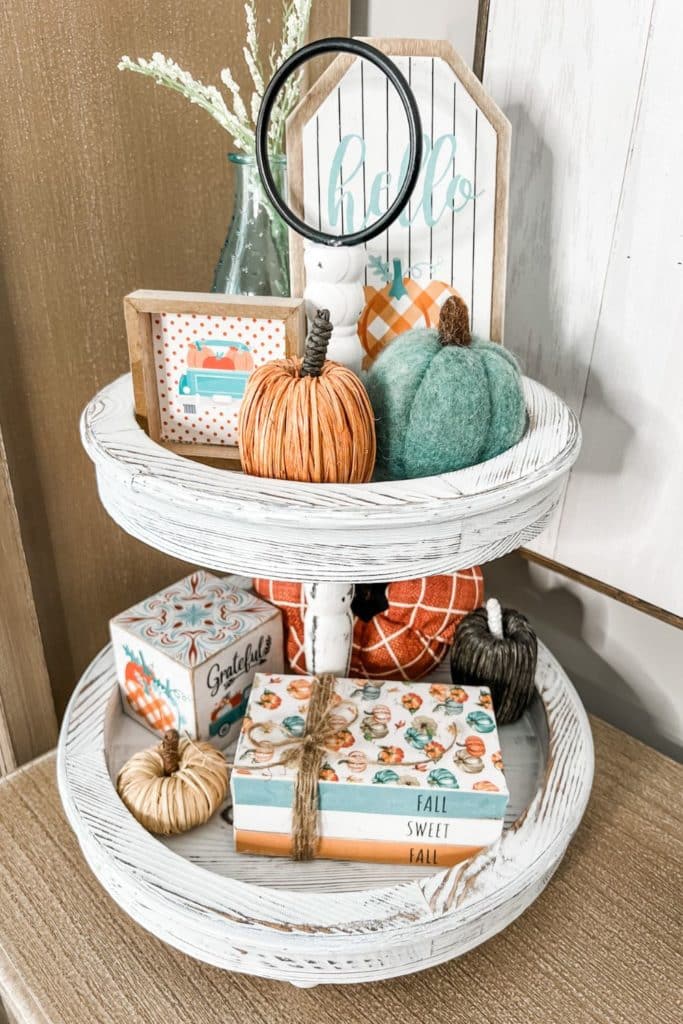 I actually did these projects on FB live, so if you missed it and want to see exactly how I did them…you can watch the replay here!
Hope this inspired you to get crafty with printables and to decorate a cute fall tiered tray!
Until next time…
Stacey