For the past few years I have decorated my master bedroom for Christmas (including a tree) and I absolutely LOVE it! It just brings me such joy and happiness, and I truly feel like your bedroom should always feel like a retreat and an escape!
These festive Christmas bedroom decor ideas will help get you in the holiday spirit, and maybe just maybe encourage you do add a little Christmas cheer to your room if you don't already!
We have to start with my tree! I honestly only changed ONE ribbon this year, but just that one little change made such a difference and I'm obssesed with the red and white…with little gray accents throughout the tree! All of the ribbons came from Hobby Lobby!
For the topper, I added these bells from Walmart and a bow I made to the picks that I used last year coming out of the top!
It always looks so cute next to my buffalo check chair that I got from Kohl's online. IF YOU WANT MY FULL TREE TUTORIAL ON HOW TO DECORATE YOUR TREE WITH RIBBON LIKE A PRO, YOU CAN GET THAT HERE!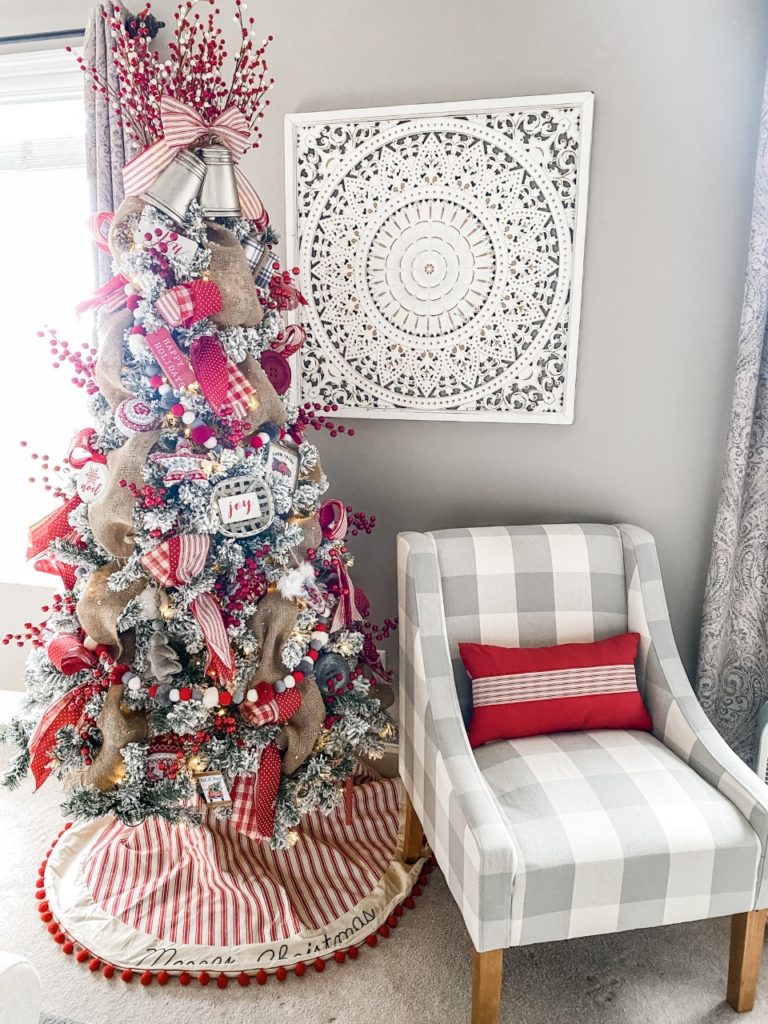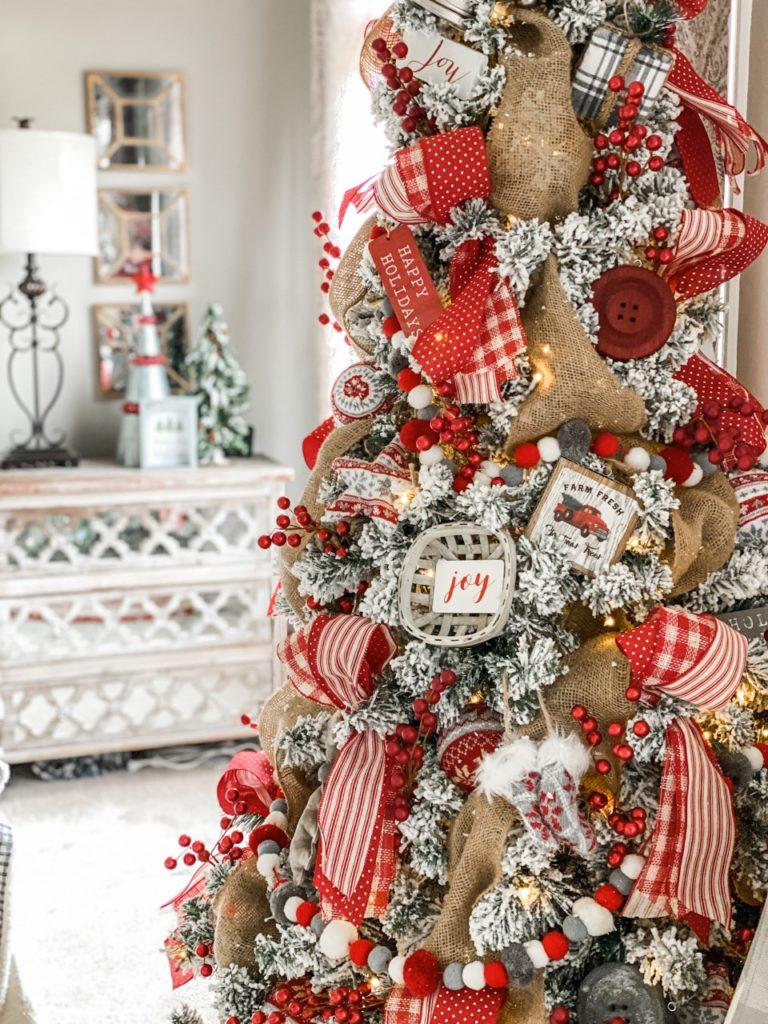 You know I love a little tray, so why not put one in my bedroom?! This is a DIY I made years ago and the cozy blanket under it and the cute decor on top just came together so well!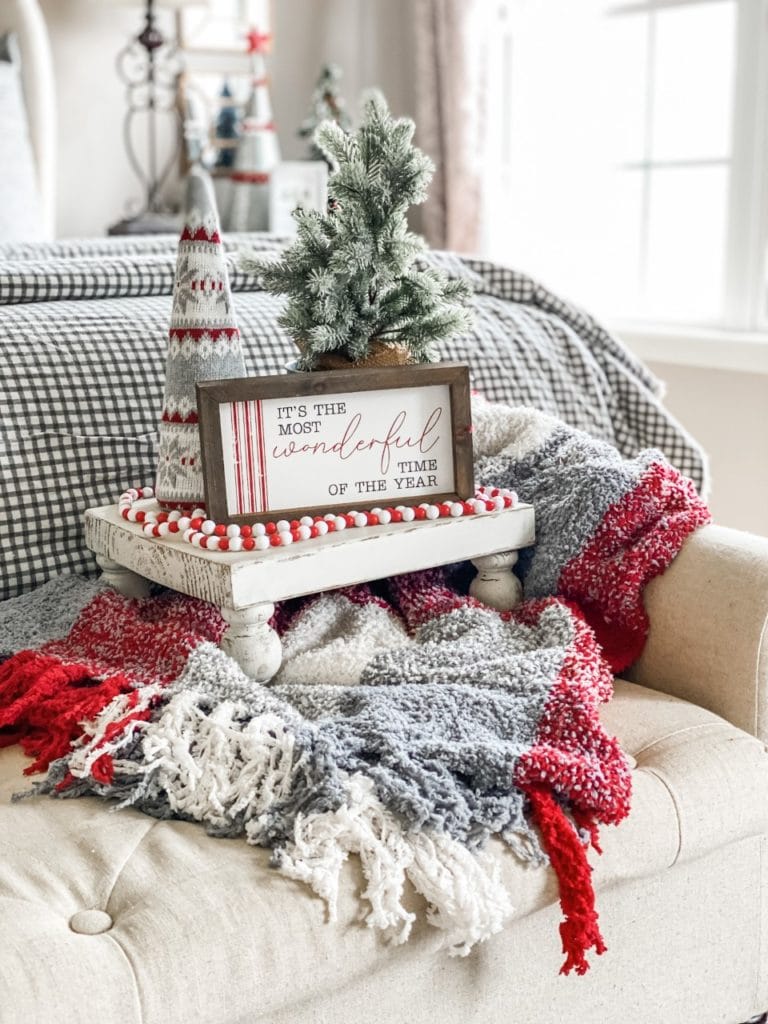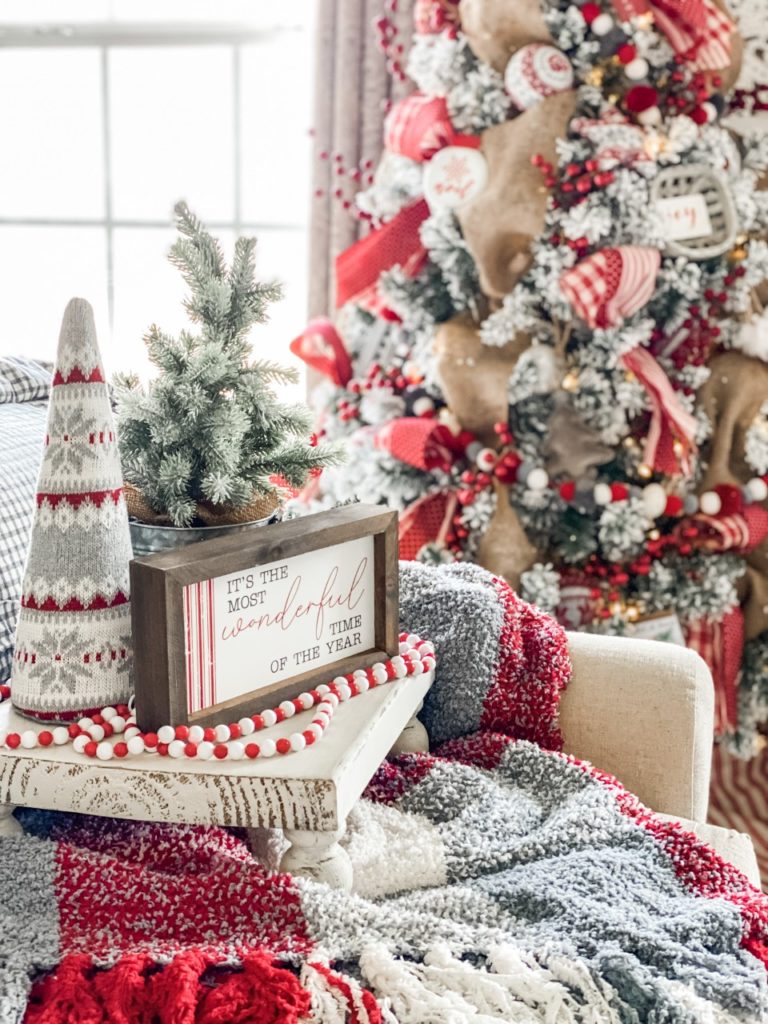 Loved this little vignette on my nightstand too!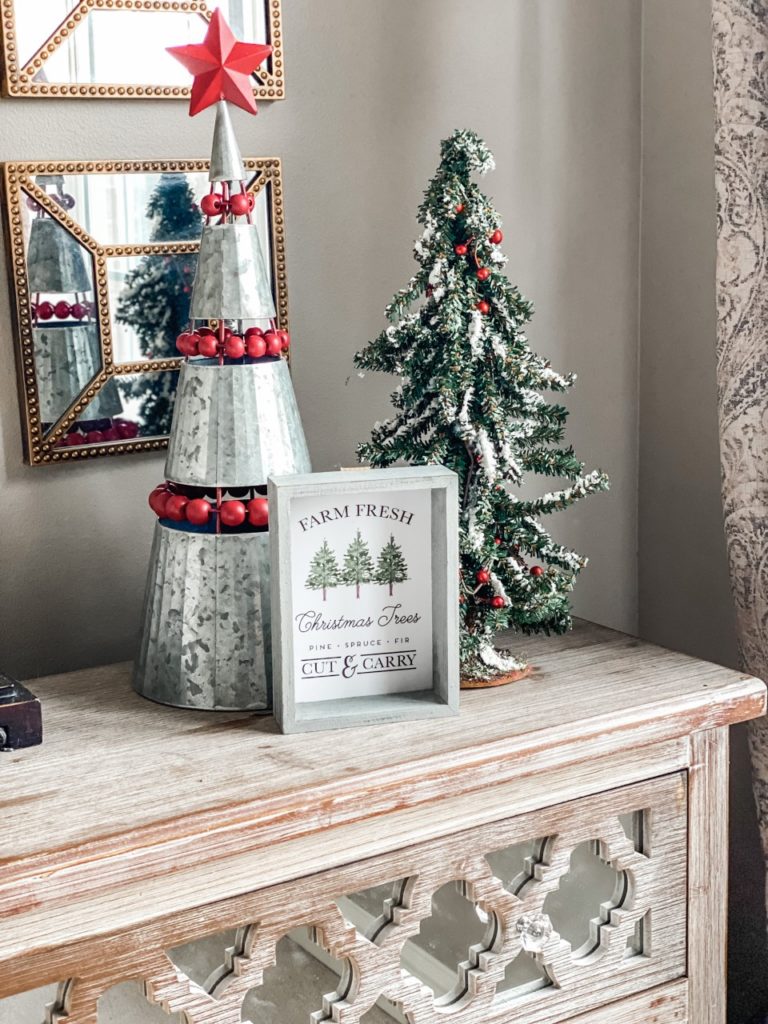 Pillows on the bed are a must, and I added some red berries to a simple everyday wreath to give it a festive feel.
What do you think of my Festive Christmas bedroom decor?! I hope it has inspired you in some way, and even if you only add a small table top tree and a cute pillow to your bed…I think you will love the extra cheer it brings!
Until next time…
Stacey
SOURCES:
BED-Wayfair
BEDDING- Target (Sold out)
RUG- HOME GOODS years ago
PIECE ABOVE BED- Kirkland's years ago (no longer in stock)
CHAIR- Kohl's online
NIGHTSTANDS AND MIRRORS- Old time pottery
BENCH- Marshall's
TREE-6 ft flocked King of Christmas
ORNAMENTS AND TREE DECOR- here there and everywhere!