I'm definitely feeling the festive cheer this year and am loving using a lot of red in my Christmas decor!
I've got some festive Christmas ideas using red, white and gray that would work in so many areas of a home! Come take a look and be inspired!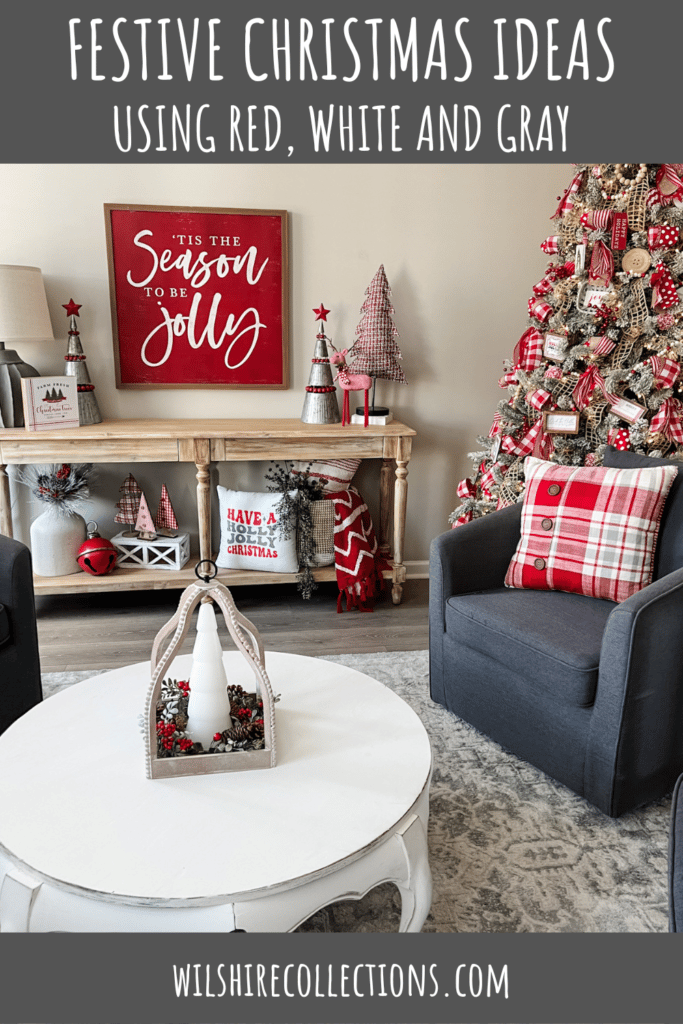 As you may know, this year I put up my "fancy tree" at Wilshire place! You can read all about that and see all the pics and details of the tree here. But I wasn't done with just the tree of course!
I knew I wanted to keep the festive Christmas vibes going throughout the rest of the sitting area space as well. My first mission…pillows! Ha!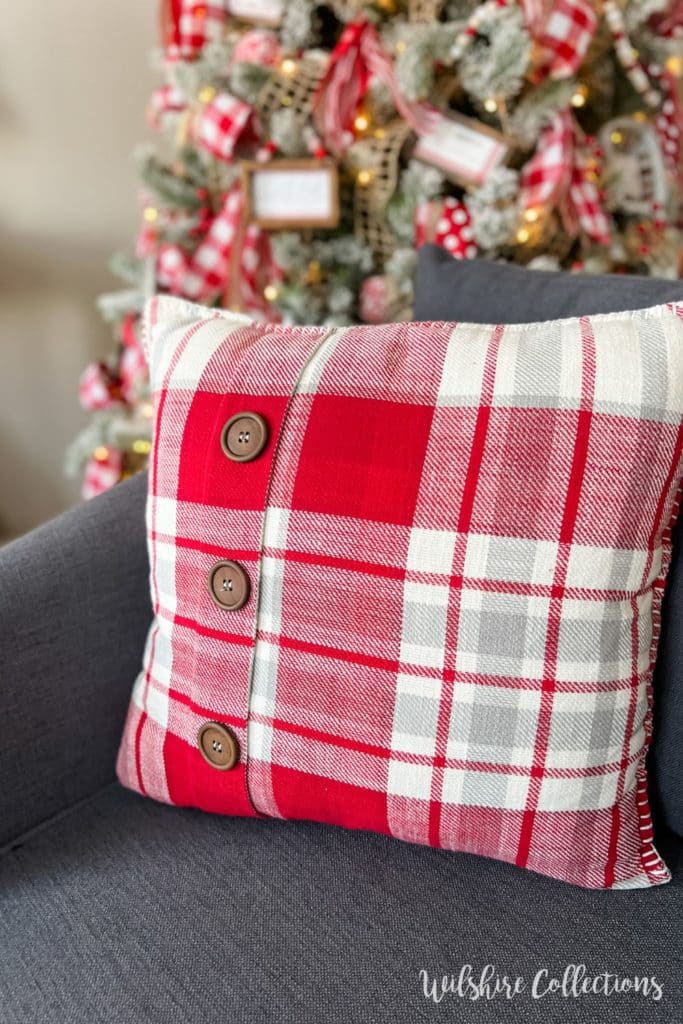 I know, I know, I have a problem. BUT…I also have 4 chairs here and I really wanted 4 matching pillows. As soon as I saw these at Kirkland's, I knew they were the ones! THOSE BUTTONS HAD ME!
This piece was so fun to decorate!
For this side at the bottom, I used a basket, pillow and a throw I found at TJMaxx with some greenery to make a super cute look. I just had to add the new Have a Holly Jolly Pillow cover from my store here too! Isn't it cute?!
On the other side, the big white vase from Target and 3 little trees I already had…but I did have to grab that cute red bell from Kirkland's this year too!
Up top, the plaid tree came from Homegoods and the rest was stuff I already had, plus a cute printable DIY Christmas sign of course!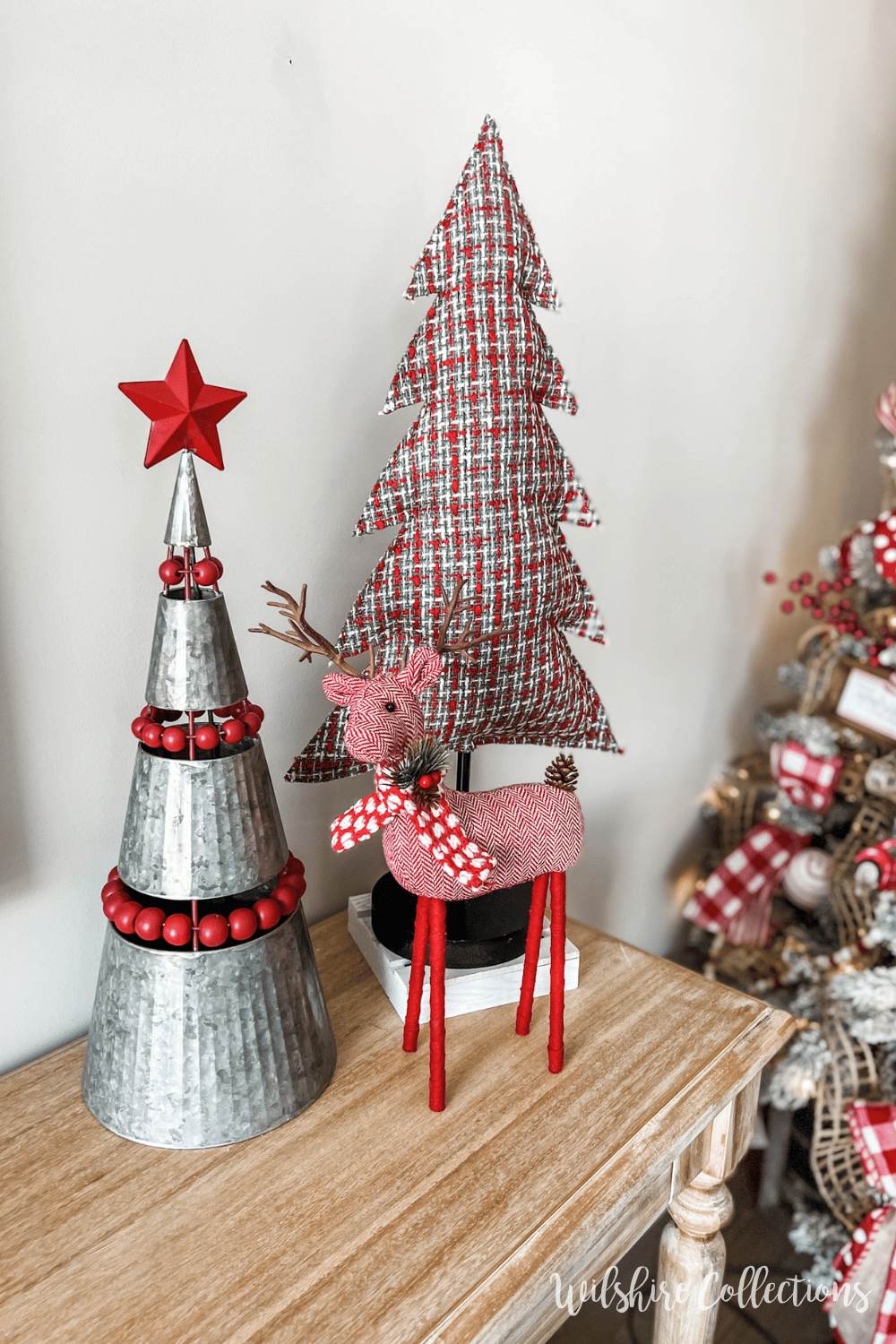 For the coffee table, I added a small wreath and Christmas tree shaped candle (for looks only) to the center of my Kirklands lantern!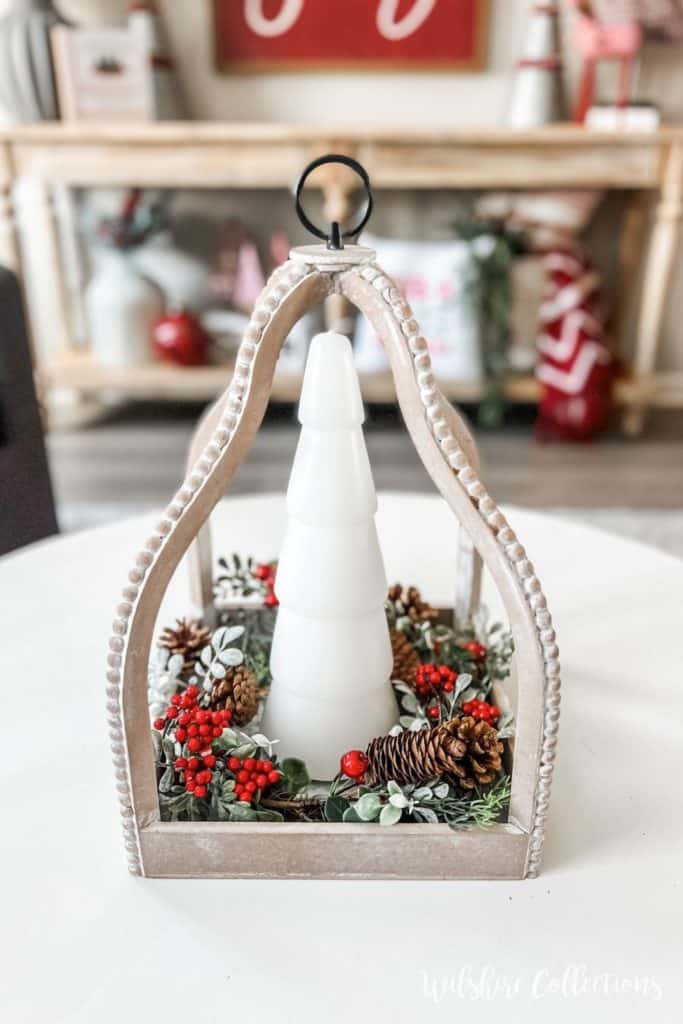 I love sitting here working and having this view! In fact, I'm sitting here right now writing this blog post with the biggest smile on my face!
That's it, this room is festive and complete!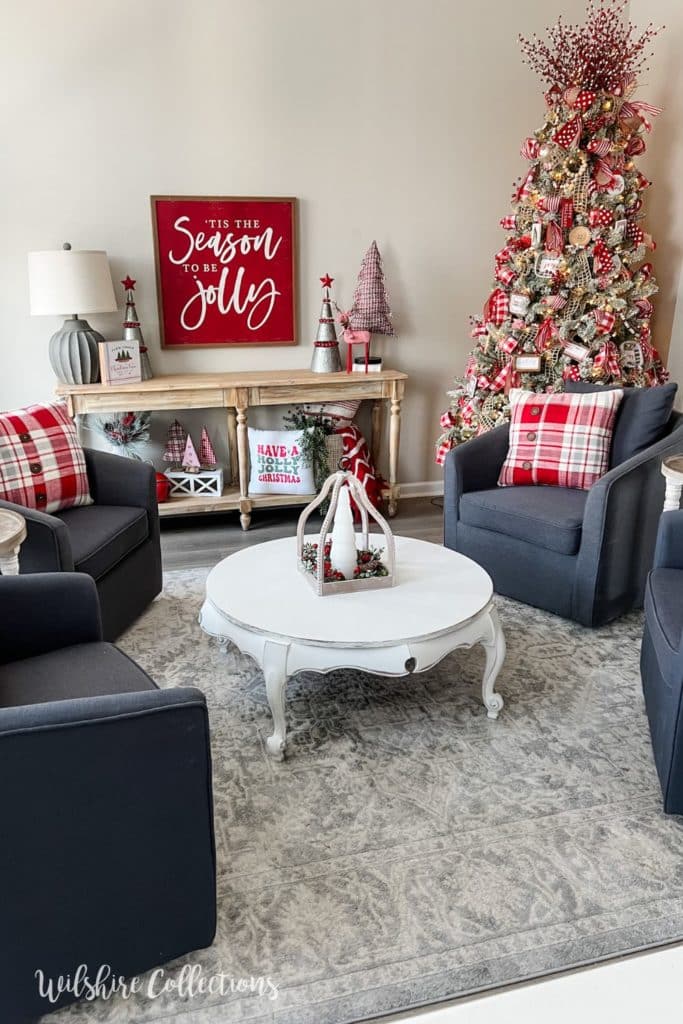 Are you picking up on some fun and festive Christmas ideas?! I sure hope so!
Until next time…
Stacey