It's true…I'VE GOT MY TREE UP! Before anyone tells me it's too early, it's never too early if it brings you joy!
Come take a look at my themed Christmas tree for some ideas and inspiration for your own home this year! Plus some of my best tips!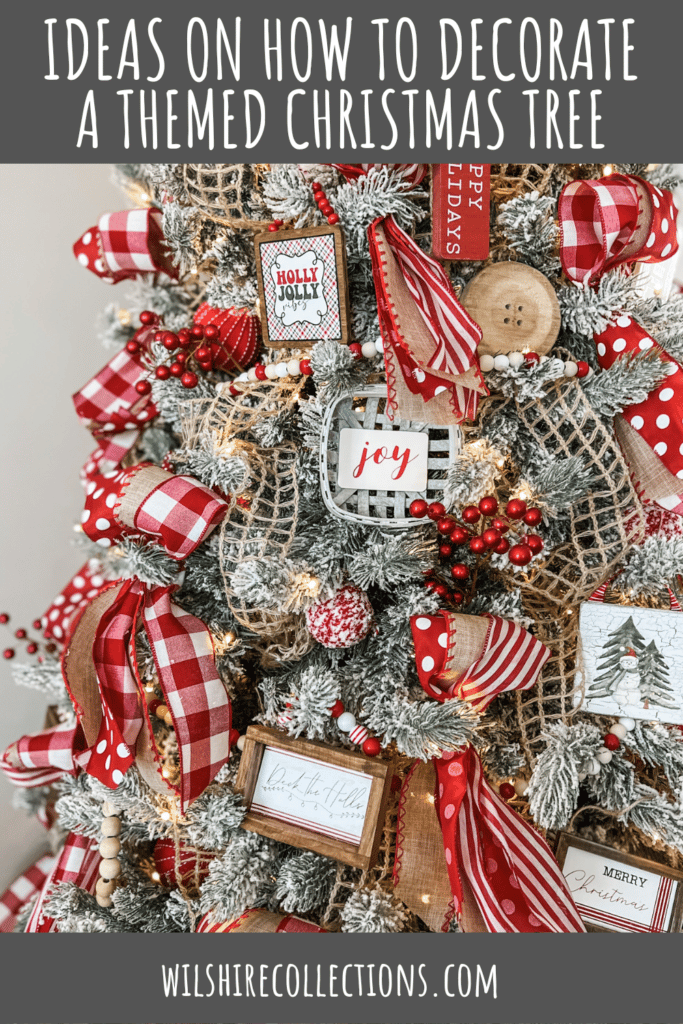 I do want to take a minute to share my heart and what's going on around here this Christmas. As a lot of you know, it is going to be our LAST Christmas in our current home. Because of that, I have decided to make it extra special for my family and I will not be putting up my "fancy tree" in my living room like usual. Instead…I put it up at Wilshire place!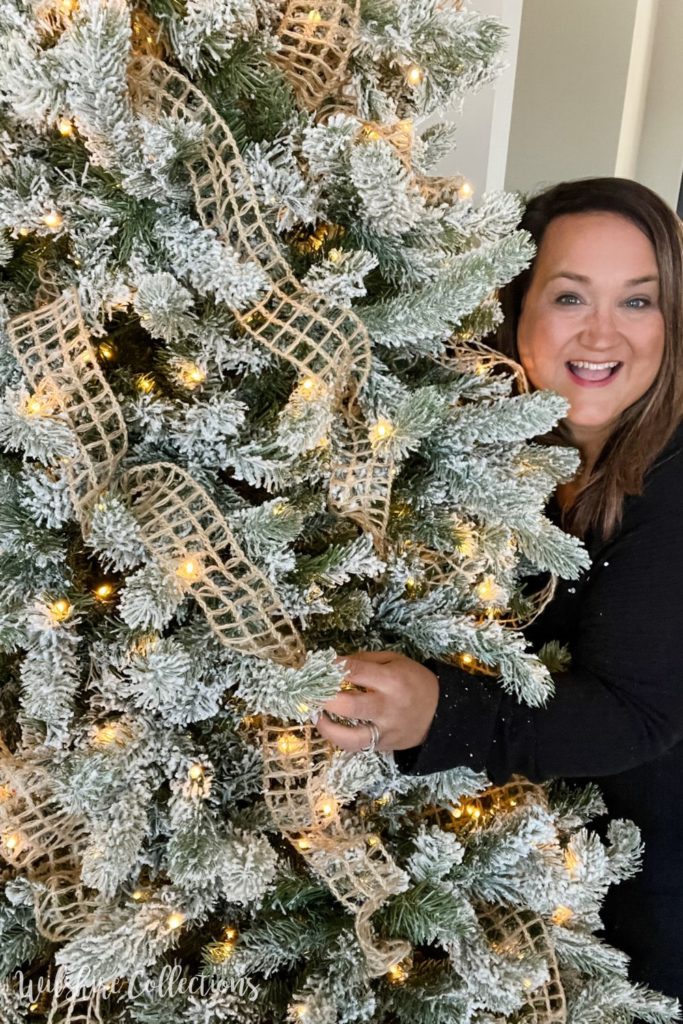 This year, we will be doing our family tree that we normally put in our bonus room right in our living room. It will be full of family ornaments, probably colored lights and a tree topper that's too small. And that's exactly how I want it to be this year! And my boys are so excited too!
However, I am so blessed to have Wilshire place where I can still have my themed Christmas tree to be able to enjoy all season long! I decided to truly keep it simple and use the exact same ribbons I used last year from Hobby Lobby since I loved them so much. You can see last years blog post here for all the details on my tree, specific ribbons, etc.
Most years I change things up a bit because I always want to give you new ideas and inspiration. But I hope the fact that I've chosen to use the same things is even more proof that it's OK (and actually normal) to not change things all the time! Buying ribbon can be an investment, so if you want to use the same stuff year after year after year…YOU SHOULD!
Let's get into it this year…As always, I start with a blank tree that I fluff, then I add my base ribbon! Don't ask me why I always wear a black shirt when I'm doing this. haha!
Next up, it was time for the fun red and white accent ribbons. I just love the look of this themed tree and I knew it would look so great at Wilshire place too!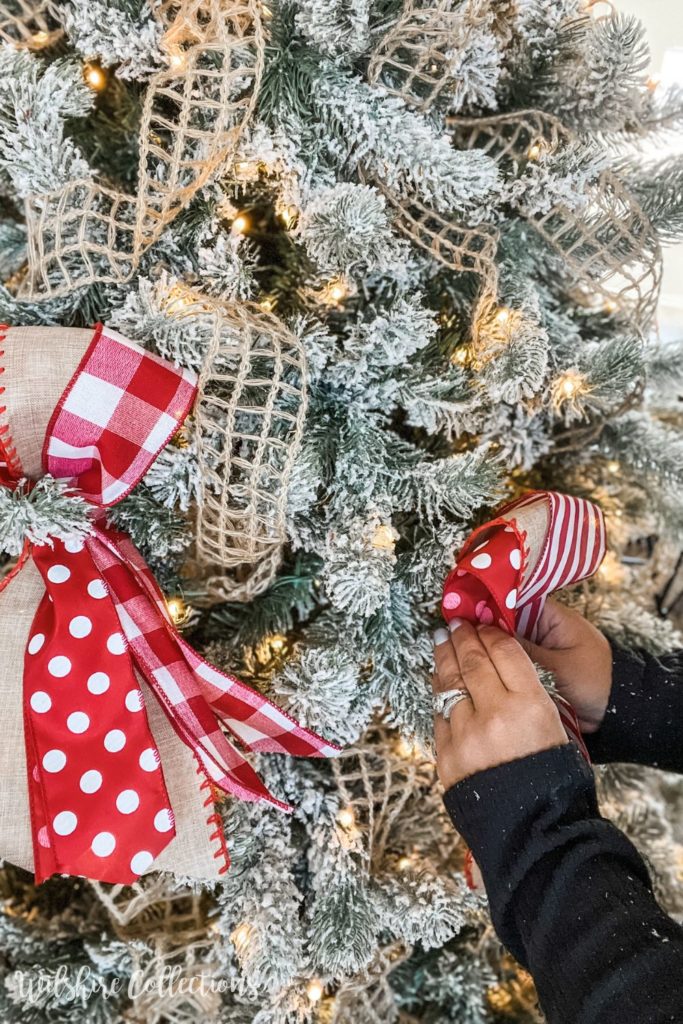 I love to see the progression of this! PS…You can get my tree collar box here! I LOVE IT!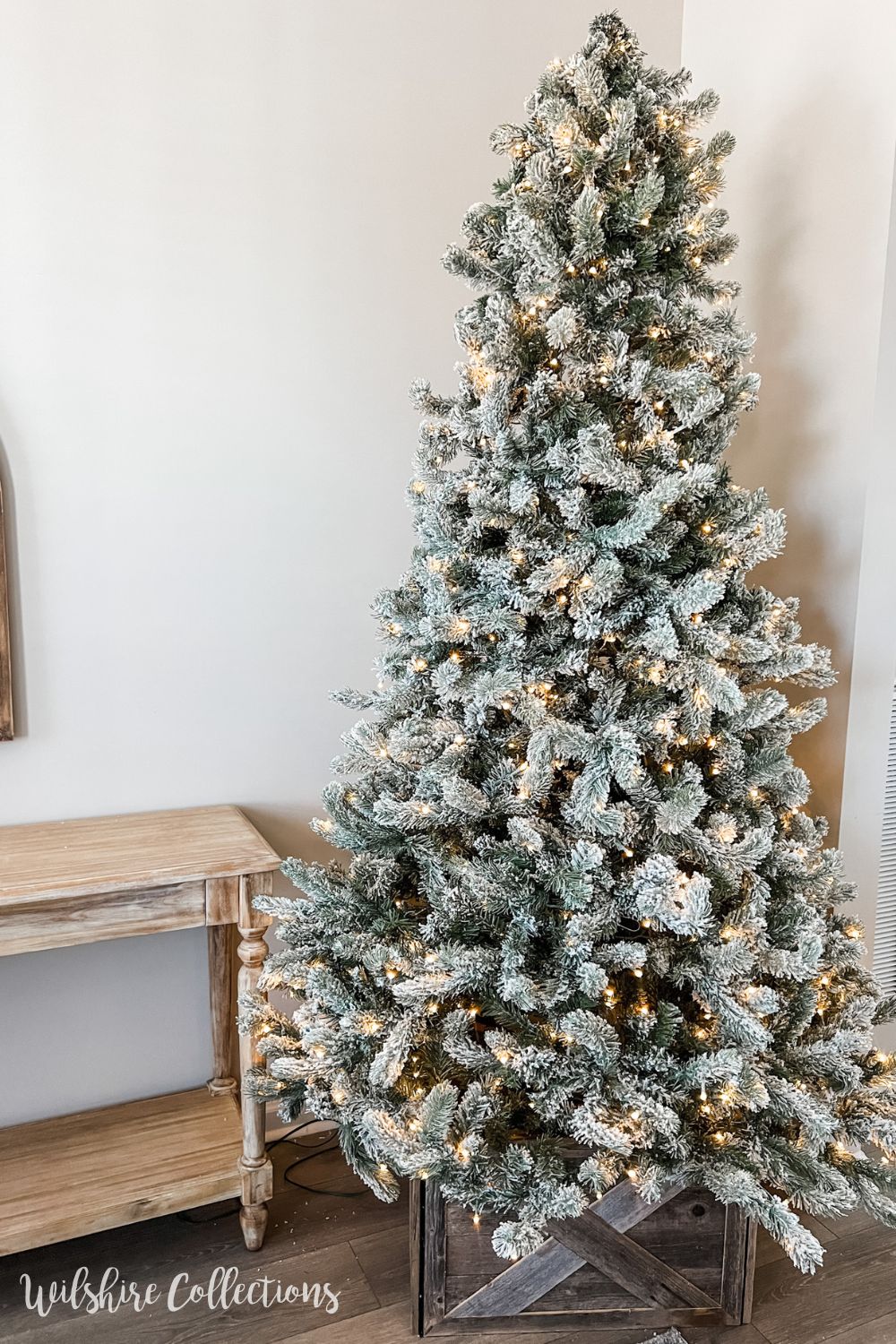 Of course I had to add the ornaments next! This joy one from Hobby Lobby is a few years old, but one of my favs!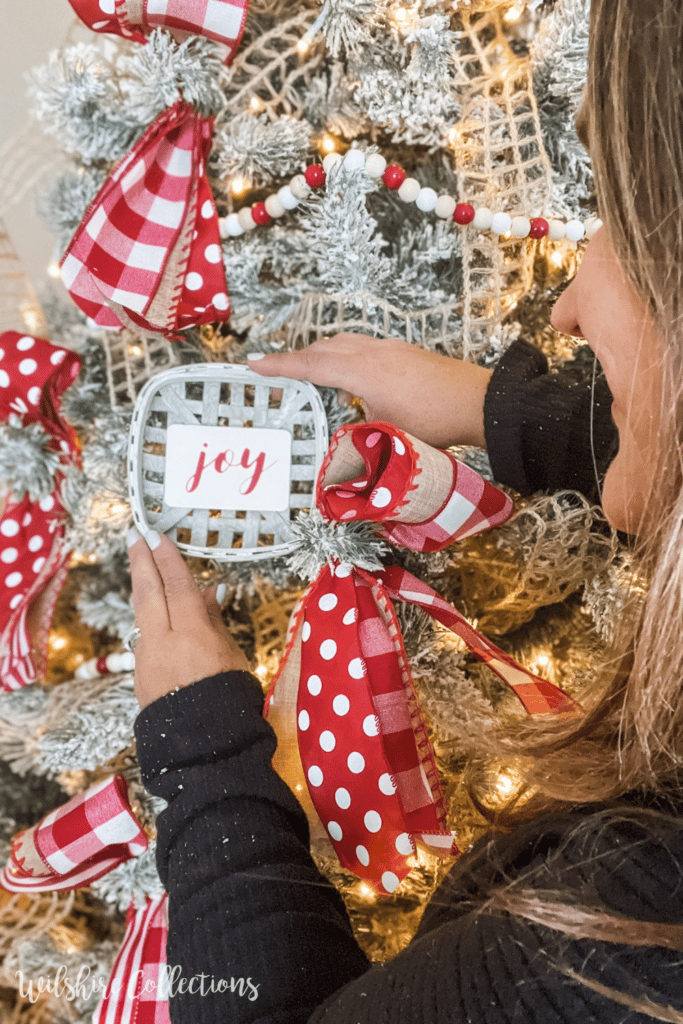 This year I added some new DIY ornaments that we will be making in my Deck the Halls workshop this year!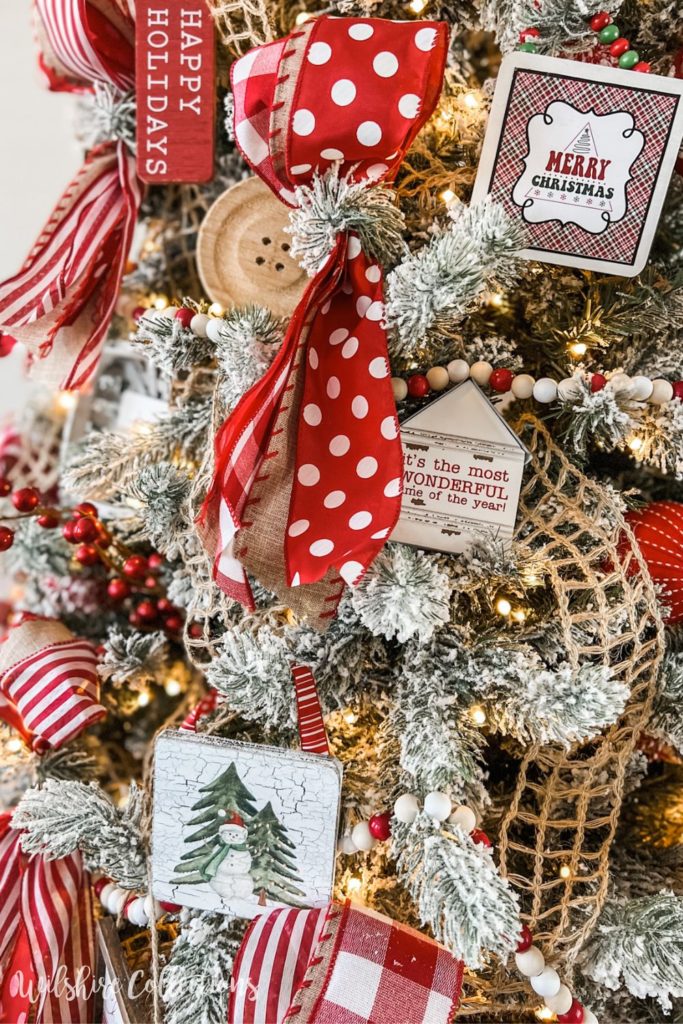 Here's what my themed Christmas tree looks like all done! I'm in love and it's making me so happy to see the twinkling of the lights when I'm there working! Wonder how I decorate my tree like this?! KEEP READING!
I've got a tree tutorial video that walks you through my 5 step process to get a look like this. I have helped thousands of people over the years up their tree decorating game, and I can help you too! I promise it's easier than it may look and anyone can do this!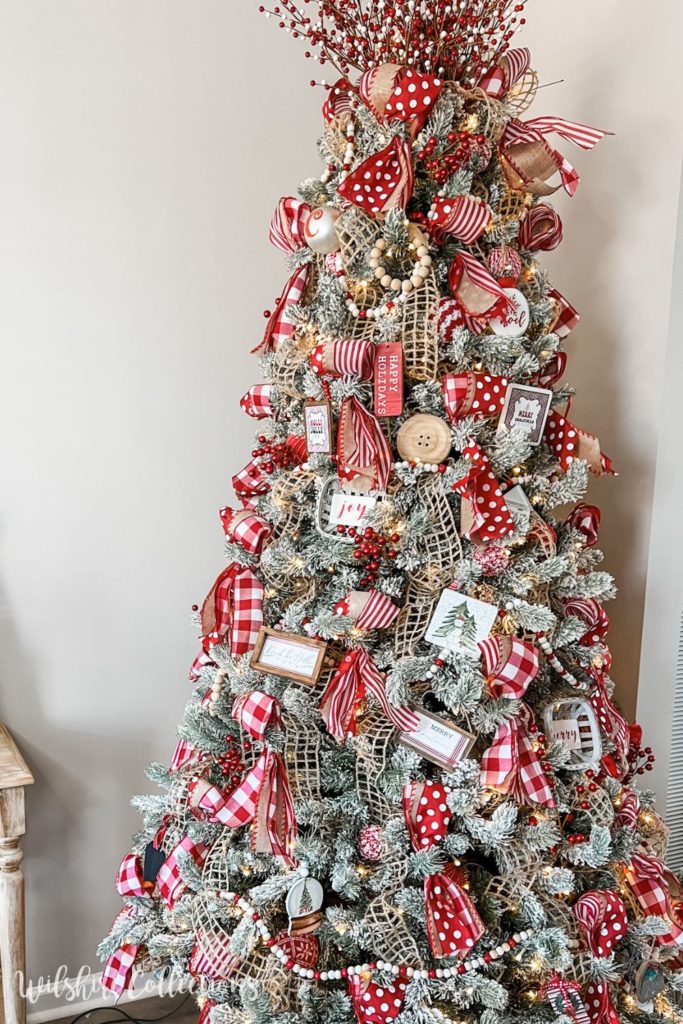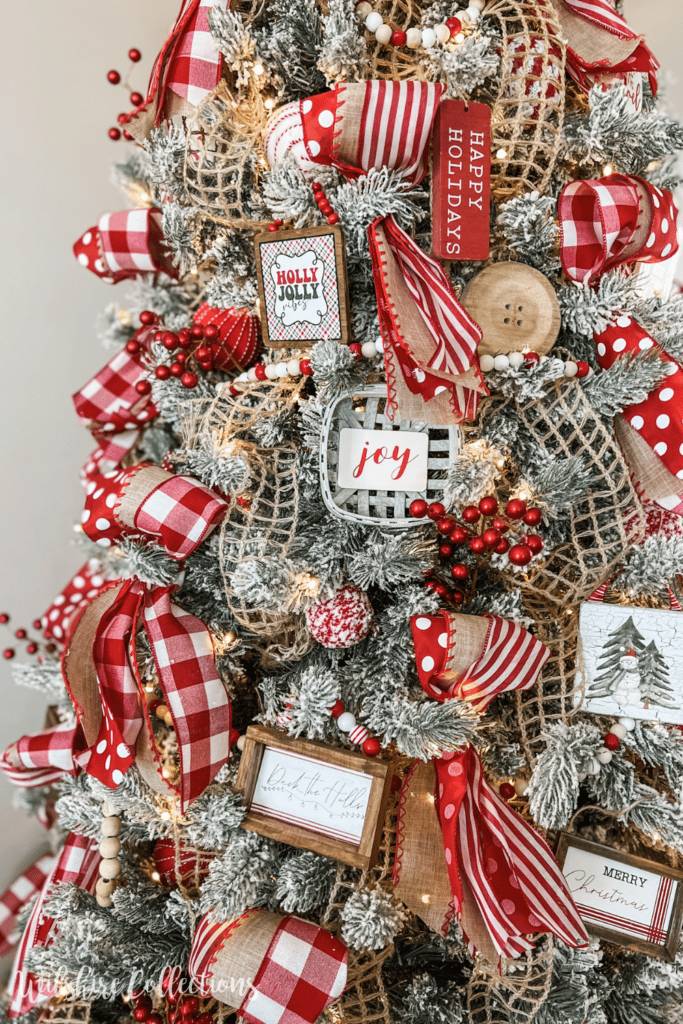 I still need to decorate the rest of the room, but this is a great start! Let me know what you think and if this makes you excited for the holiday fun to come?! I'm excited for all of it! The decorating, the crafting, the shopping, the family time and MORE!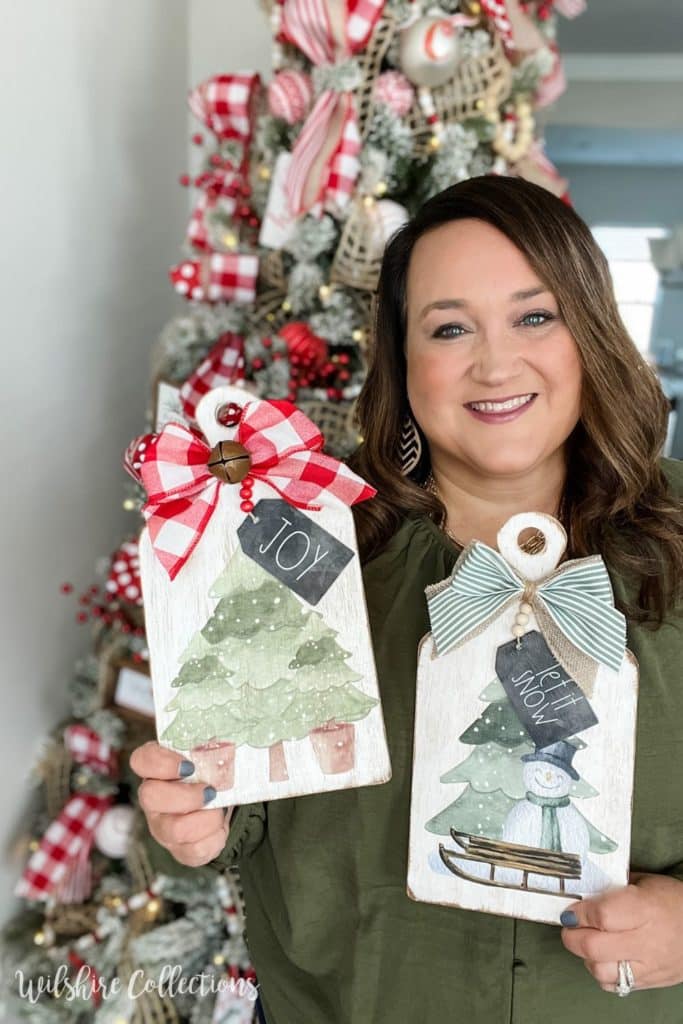 If you are wanting to do a themed Christmas tree for the first time, here are my 3 best tips!
Pick a color scheme that consists of at least 2 main colors, and possibly even one or two accent colors!
Shop for ribbon, filler, etc. that fit into those color schemes and coordinate well. Don't be afraid to mix and match patterns too!
When it comes to ornaments, if you want to fully keep with the theme…keep the ornaments in your color scheme or pretty neutral. BUT…I do think it's ok to use family ornaments, etc. if you don't want to go ALL IN with the theme!
Until next time…
Stacey