Did I seriously just type that title to this blog post?! It still feels SO surreal!! But yes, I'm here to tell you about how…
I recently had a magazine feature in Better Homes and Gardens magazine, which was a dream come true! It's in the 2022 Holiday crafts edition!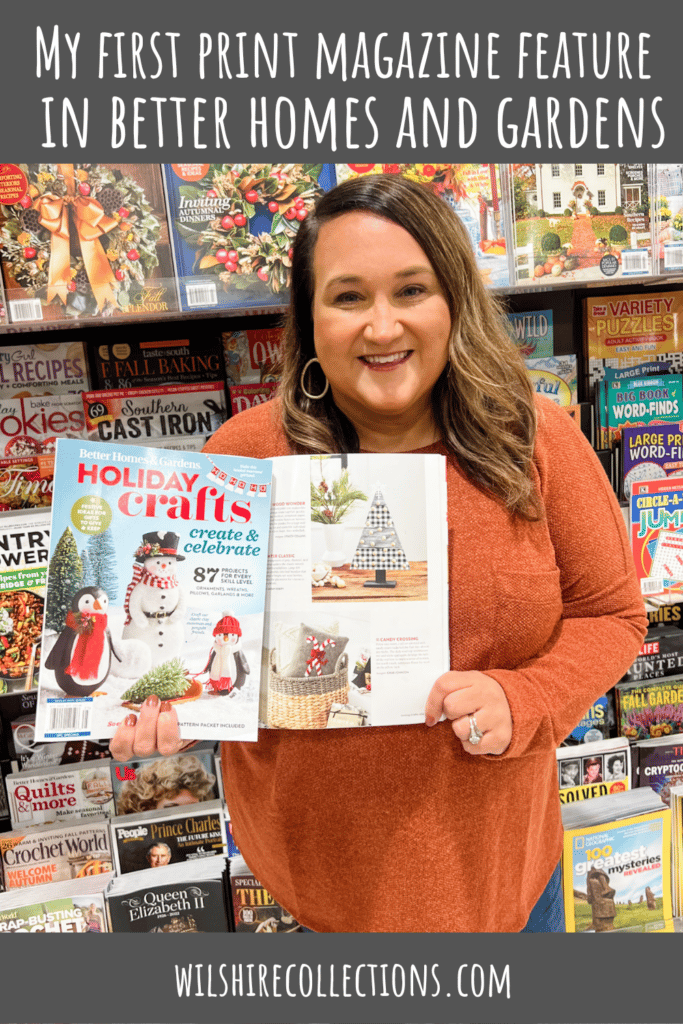 So many of you have been asking about this and how it came to be, so I thought it would be fun to share the story! And…I of course want to document this accomplishment on the blog for myself too!
In January of 2022 I got an email from someone at Better Homes and Gardens Holiday craft magazine. I thought it was a SCAM lol. You see, I get a lot of "junky" collaboration emails and a lot of them are scams, spam, etc. So at first I thought "Oh, someone is playing a joke on me!" haha!
But, then I also thought- "What if this is real? I should google this person who sent the email!" SO GLAD I DID! Because she was legit and so was the email!
The email stated that they had seen my blog post on this DIY wood pallet tree and loved it and wanted to do a magazine feature on it for their holiday crafts magazine later this year! SAY WHAT….PINCH ME!
The blog post they had found was from 2019 and I no longer had the project anymore, but they needed me to send in a finished pallet tree so that they could photograph it for the magazine!
I panicked for a second because I no longer had the pallet tree and it wasn't Christmas so I knew Hobby Lobby wouldn't have it anymore. I turned to y'all to see if anyone had an extra (which some of you did), but I also found it on Amazon so ended up ordering it from there. YAHOO!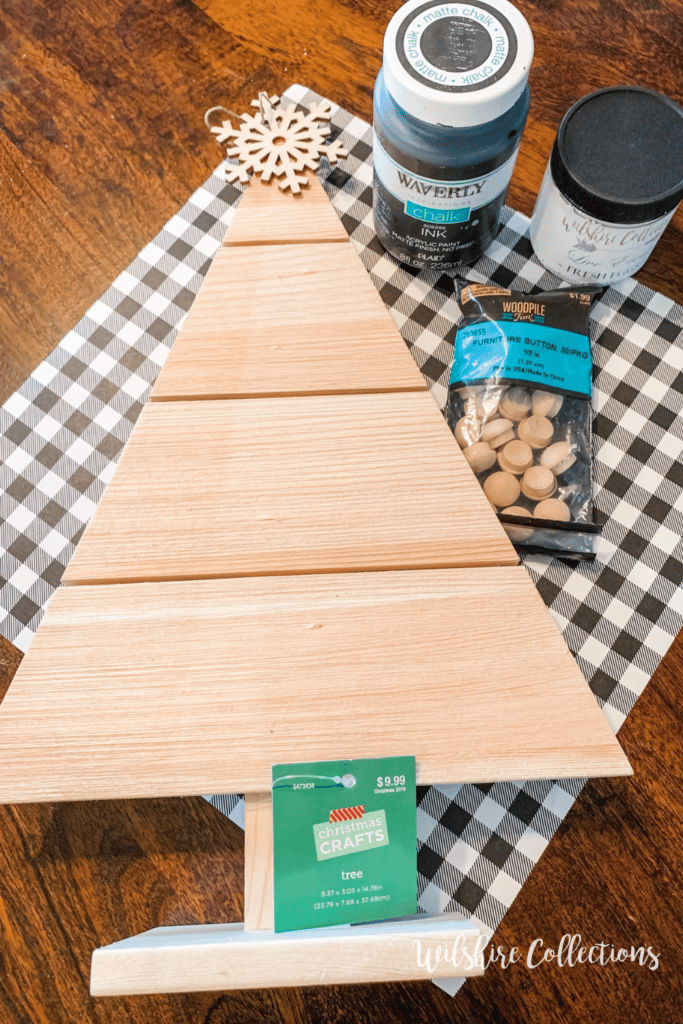 You better believe I recreated that project with the utmost of care and attention. Feels a little different when you're making something for BETTER HOMES AND GARDENS (insert hands shaking as I painted lol)
I carefully wrapped it up, shipped it off and then the waiting began. I wasn't allowed to talk about it yet, just because they said sometimes things get cut and edited out before print…so there was no for sure guarantee I would make it in. I was of course praying I would!
Flash forward to September 2022…they sent the project back to me in the mail (which is so nice because now I'll hold onto it and treasure it forever). They also sent an email saying I had made the magazine and it would be out on shelves the following week.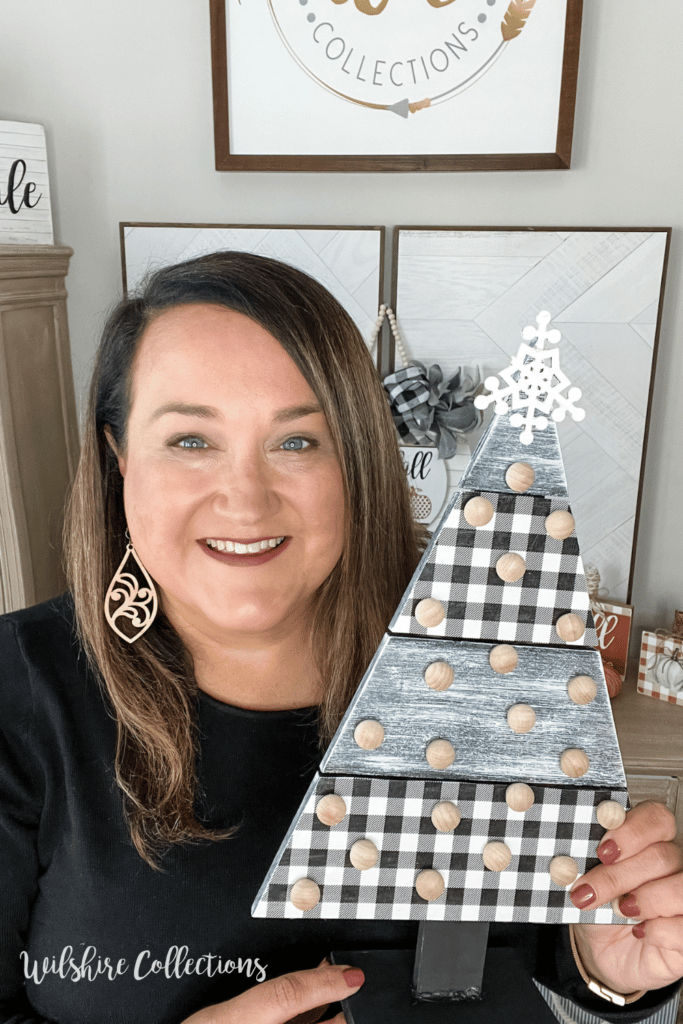 They attached these images to the email and I was beyond giddy! This is the cover and the picture they took for the feature! *Used with permission from Holiday Crafts magazine. ©2022 Meredith Operations Corp. All rights reserved.*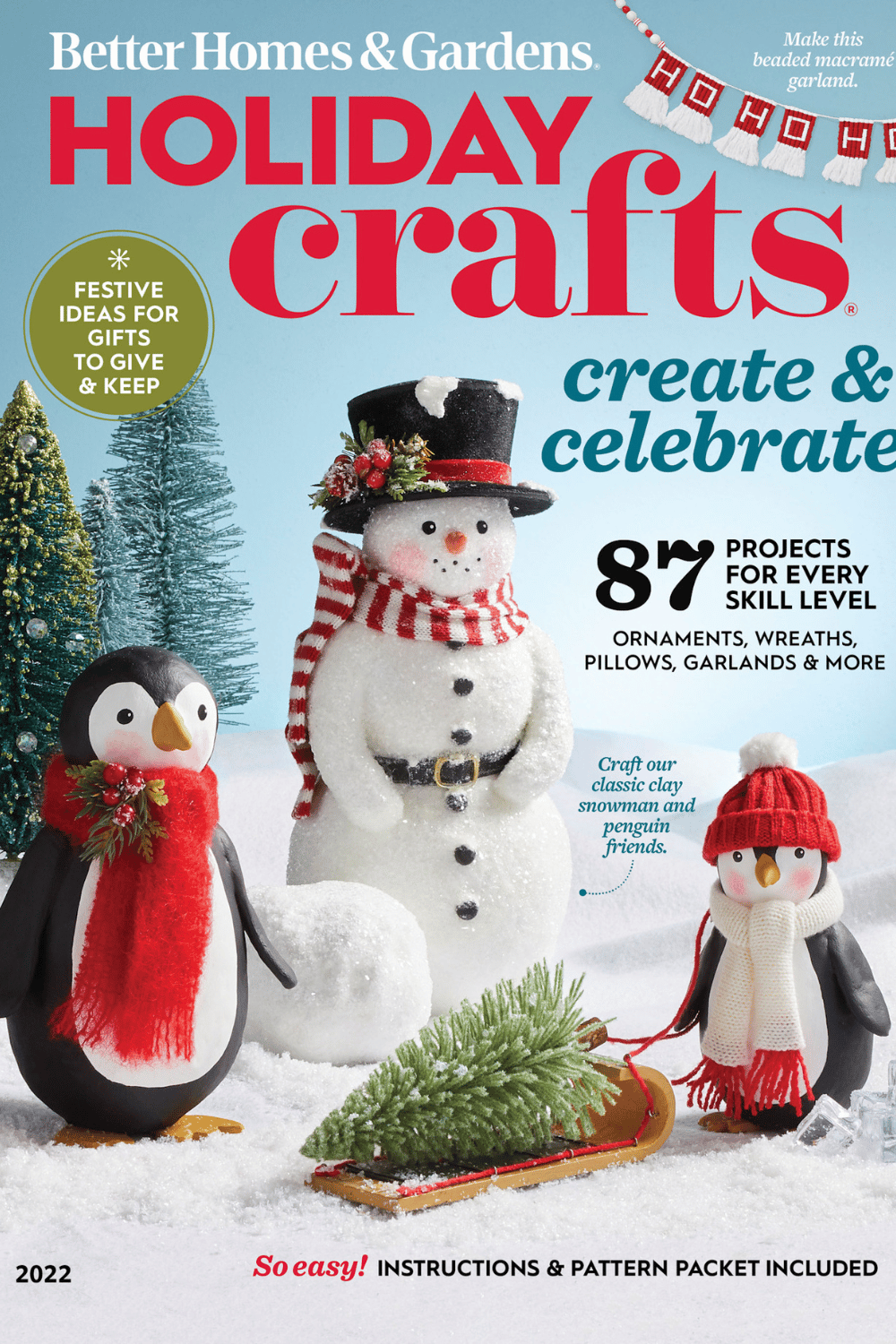 I COULDN'T CONTAIN MY EXCITEMENT! And then the search for it began. My sweet family went into SO many stores with me until we finally found it. (Places just hadn't stocked it yet since it had just come out)
You just have to watch the video below to see the full reaction of me finding it for the first time. Totally surreal.
When I tell you that every year since 2018 it has been on my "big hard scary goals list" to be featured in Better Homes and Gardens magazine, I mean it! It was a true bucket list dream come true for me!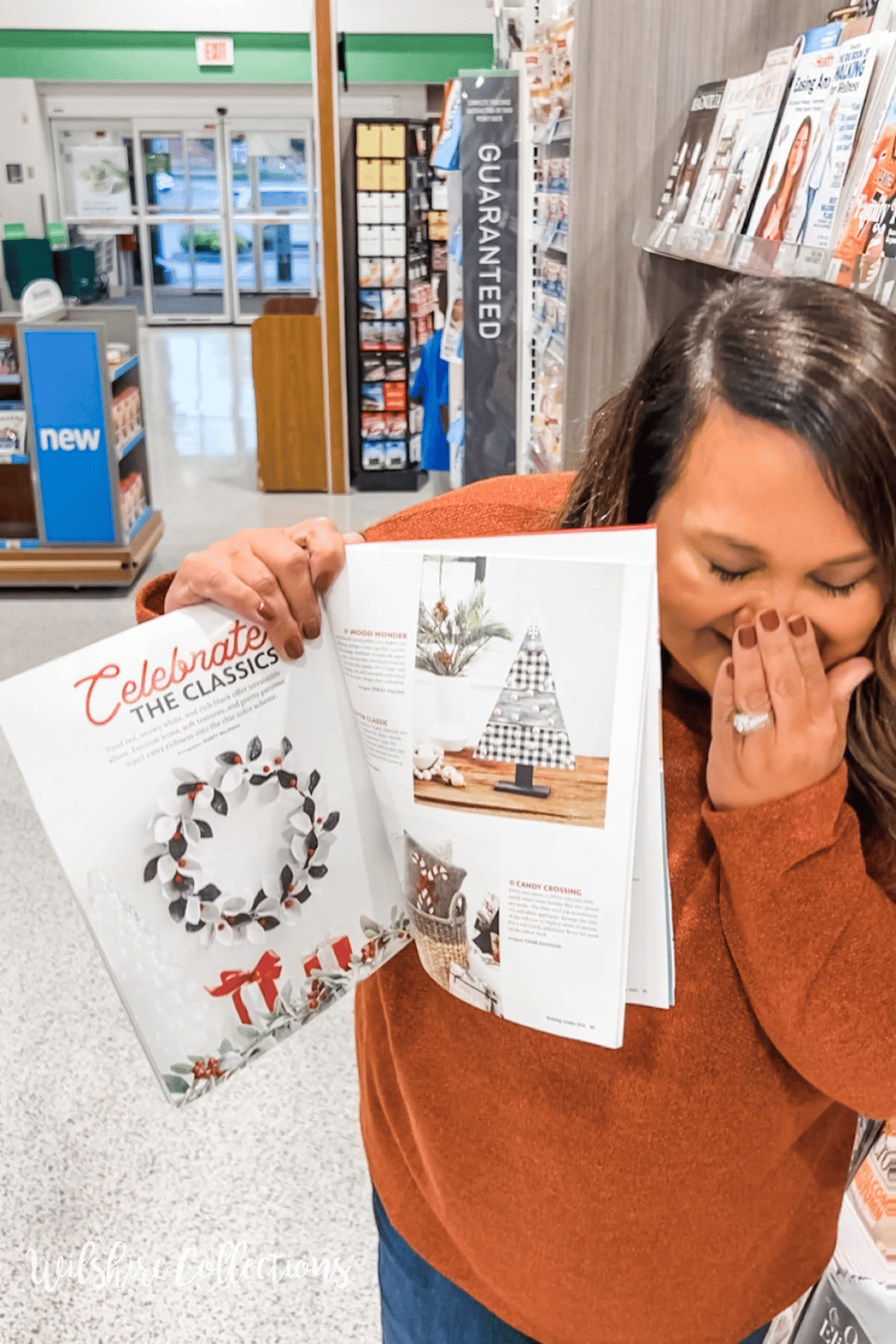 I'll go ahead and put this next "big hard scary" out into the universe…and Better Homes and Gardens if you're reading this, call me lol!
My ultimate dream is to have something from my home and my decorating be featured in the MAIN Better Homes and Gardens magazine! EEEEK! I said it out loud!
Y'all know we are in the process of building a house, so who knows maybe one day that dream will come true too!
Last but not least, I have to thank all of you for your amazing love and support over this recent magazine feature! I truly have the BEST community here and I can't even begin to tell you what it means!
Be sure to share with me on FB if you find the magazine too! Post your selfie on this post here and I'll be picking someone who does to send a signed copy of the magazine to! It should be anywhere that sells a good selection of magazines like grocery stores, book stores, craft stores, etc. You can also order it online here.
Until next time…
Stacey