In order for one to craft, one must have things to craft WITH! haha! I know it sounds funny, but it's true!
These must have wood crafting surfaces are perfect for so many things including things like printable projects and more!
Does anyone else have a surface problem collection? Let's just say…I've got my fair share of them! There are a lot of places I like to look for them, so I'm going to list those and link some of my favorite must haves! (And yes, this is my stash…but not ALL of it haha)!
Clearly there are lots of things you can craft on/with, but today I'm focusing on WOOD surfaces only! You know that I design and sell printables with crafting in mind, and these are PERFECT for making all kinds of signs from larger ones down to small ones for trays!
This post does contain affiliate links, which means I make a small percentage of anything you purchase with my links. However, there is no extra cost to you involved. Please see my full disclosure page for more information.
Let's break it down to the top 5 places I buy my wood surfaces:
Amazon- I have become obsessed with the different sizes of wood canvas panels on Amazon. The reason I love these is because you can turn them over and use the BACK side to make it look like a framed sign. You can also use the other side and make reversible signs, WIN WIN!
5×5- Wood canvas panels perfect for printable signs and trays!
6×6- Wood canvas panels perfect for printable signs trays and shelves!
8x10– Wood canvas panels perfect for shelf sitters!
10×10- Wood canvas panels in a fun square option!

9×12– Wood canvas panels perfect for shelves or wall (fits an 8×10 printable perfectly on the reverse side)
12″ round wood! These are perfect for door hanger type projects!
Walmart- I realize that EVERYONE'S Walmart is different. Mine tends to have a pretty decent craft selection, but they also have things available online. Here's a few of my favorites.
Michael's- Always worth checking out for sure! Here are 2 of my favorites that are a little different!
small wood plaque- I have become obsessed with this one for trays!
Wood cube– this is so fun to use!
Hobby Lobby- all you need to know is WOODPILE SECTION! And bonus if you got on a week where they have stuff on sale. There's too much good stuff there to list, but I love pretty much everything they have!
Dollar Tree- we all know not all Dollar Tree's are created equal, but MANY stores across the country now have a section called Crafters Square. If yours has that, be sure to go there often because you just never know what they might put out and they DO carry wood pieces as well. I love the little trays and pallets when I can find them!
YOU CAN SHOP ONLINE AT DOLLAR TREE HERE! SEARCH CRAFTERS SQUARE FOR CRAFTING STUFF!
And if you're looking for some things to put ON these wood surfaces, you should definitely check out my printables! I've got so many cute ones for ALL the seasons and reasons and have made a ton of cute signs over time with them! Here are just a few 🙂
So, what do you think? Does this make you want to stock up on your wood crafting surfaces?! Hope you find some good things and happy crafting!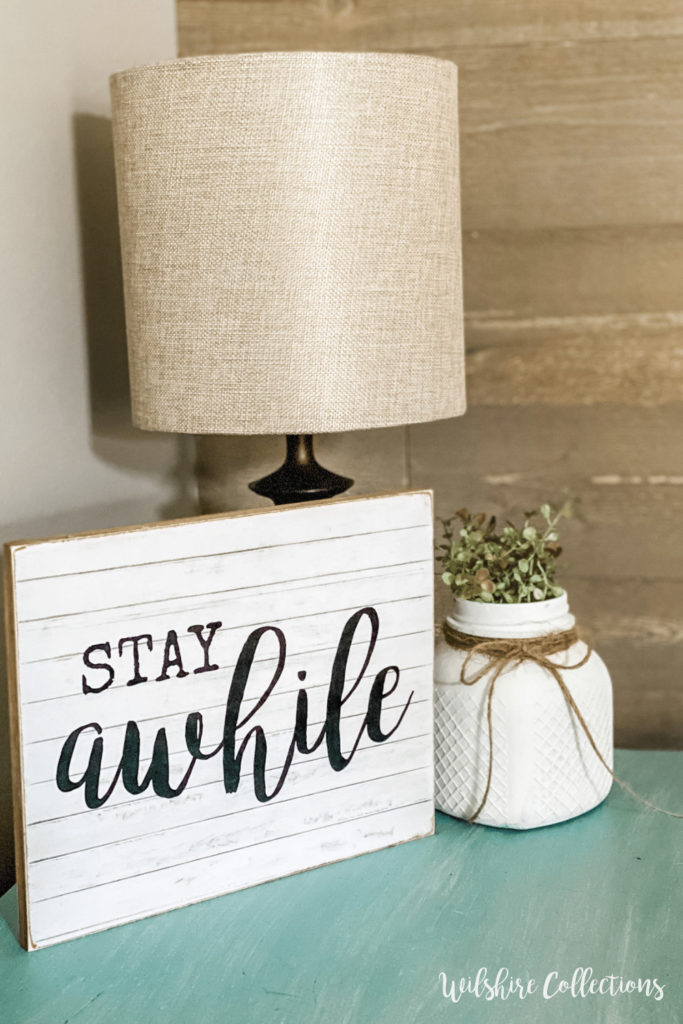 Until next time…
Stacey
*This post does contain affiliate links. Please see full disclosure page for more details.