Y'all know I can't get enough of lemons this time of year! I just love the sunshine and cheer that they bring to my home! And I love that you can pair them with different accent colors too!
My lemon and navy inspired entry way decor is full of things I love and really adds a fun pop as you enter my home. Come take a look!
Let's start with the pillows! The one in the back came from Walmart a couple years ago, and the home one is one of my new pillow covers now available in my shop! I thought they just looked perfect together here.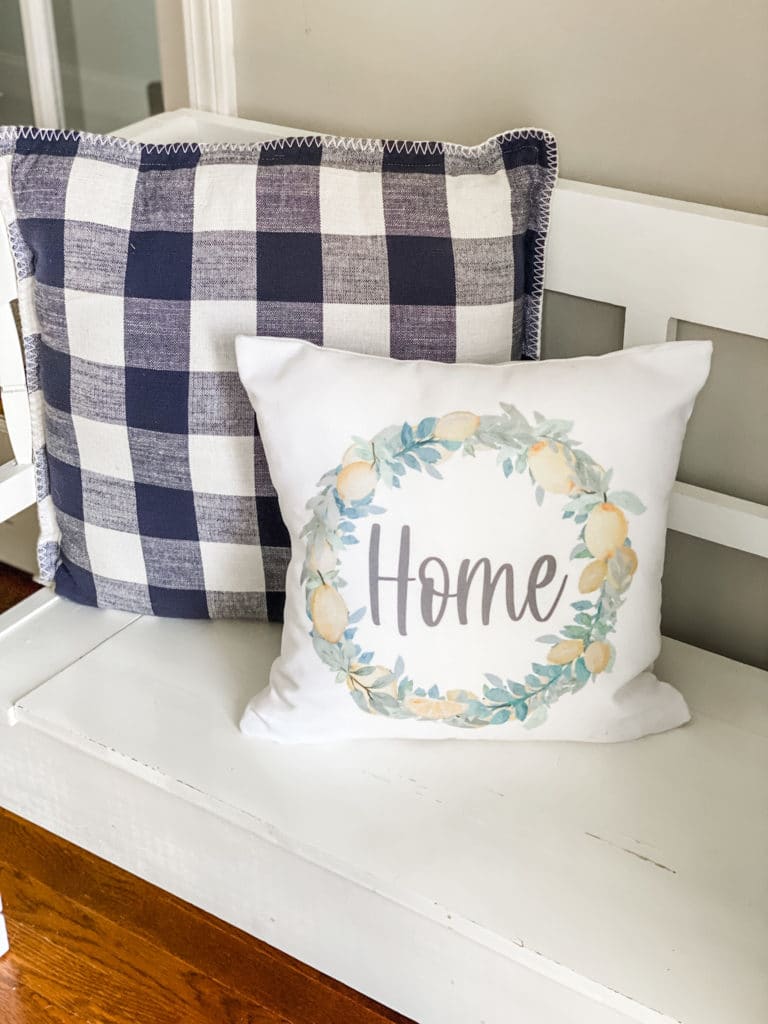 On the other side of the bench is the cutest little vignette! The lemon tree is from Marshall's, lemon sign on left from Anchored Soul Designs and the sign on the right is one of my printable DIY's that you can see here!
Up top, I hung my painting that I got from Kirkland's last year with some yellow plaid ribbon. I just love the navy and yellow together so much!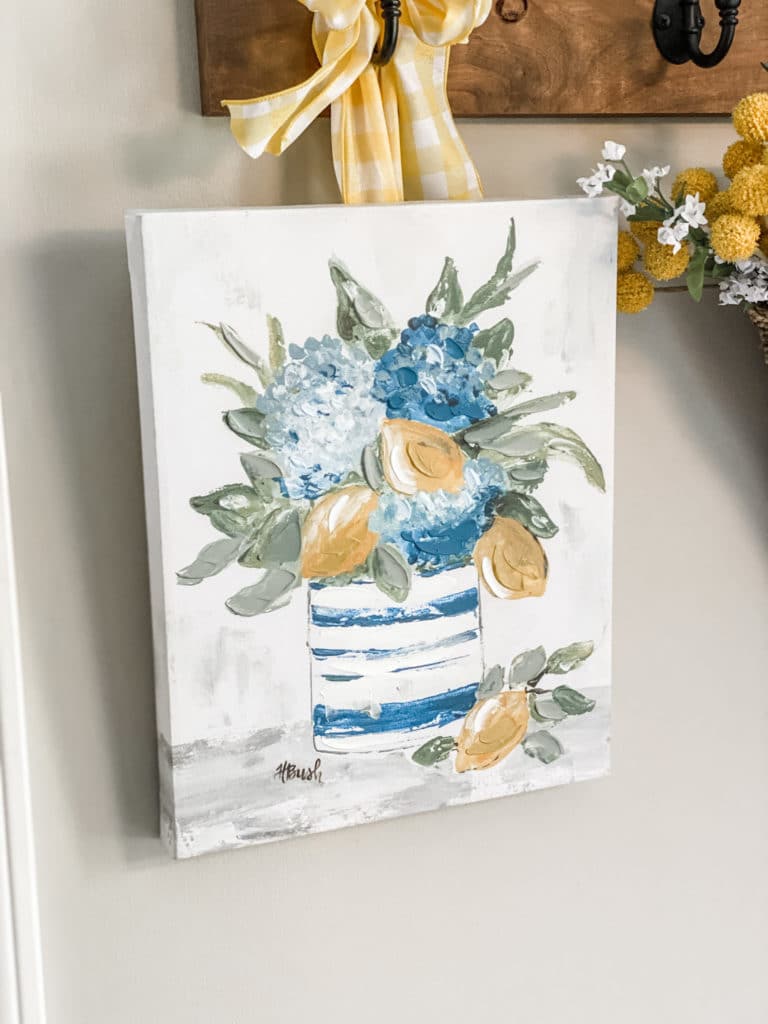 I also hung this cute little bag from Target and added some stems coming out of it. I just thought it had a fun summery look and add a great touch to this space.
That's it y'all! It's so easy to switch up this space for the seasons, which is why I love it so much! Do you have a spot like that in your house that you love to decorate for the seasons because it's just easy, quick and CUTE?!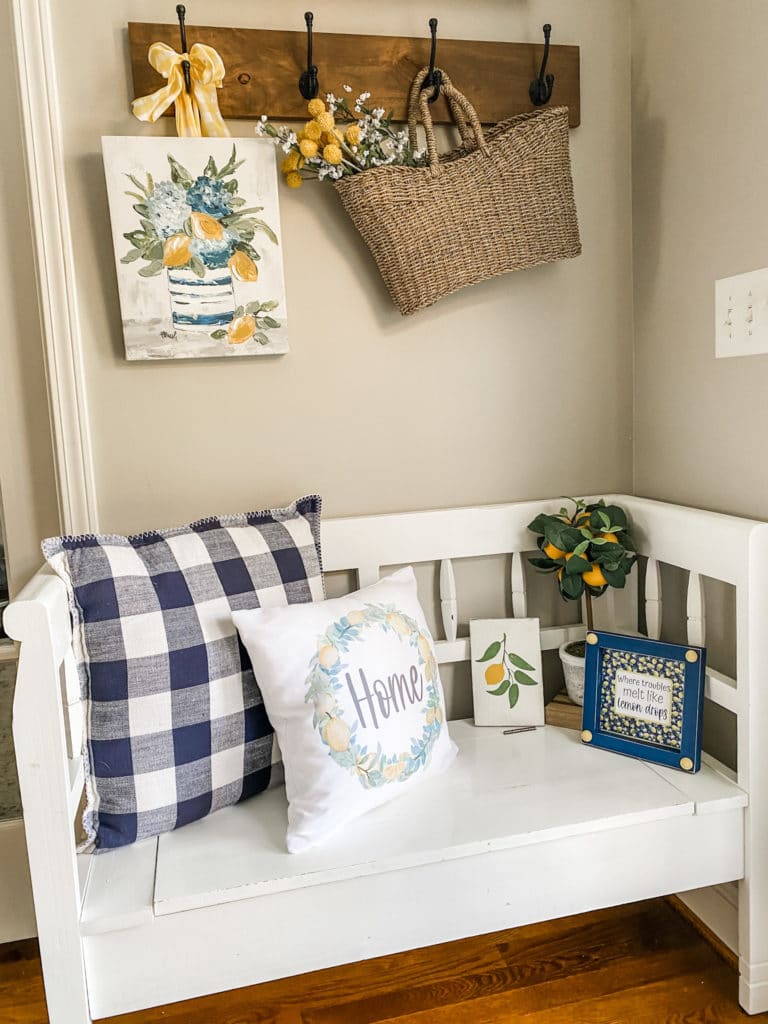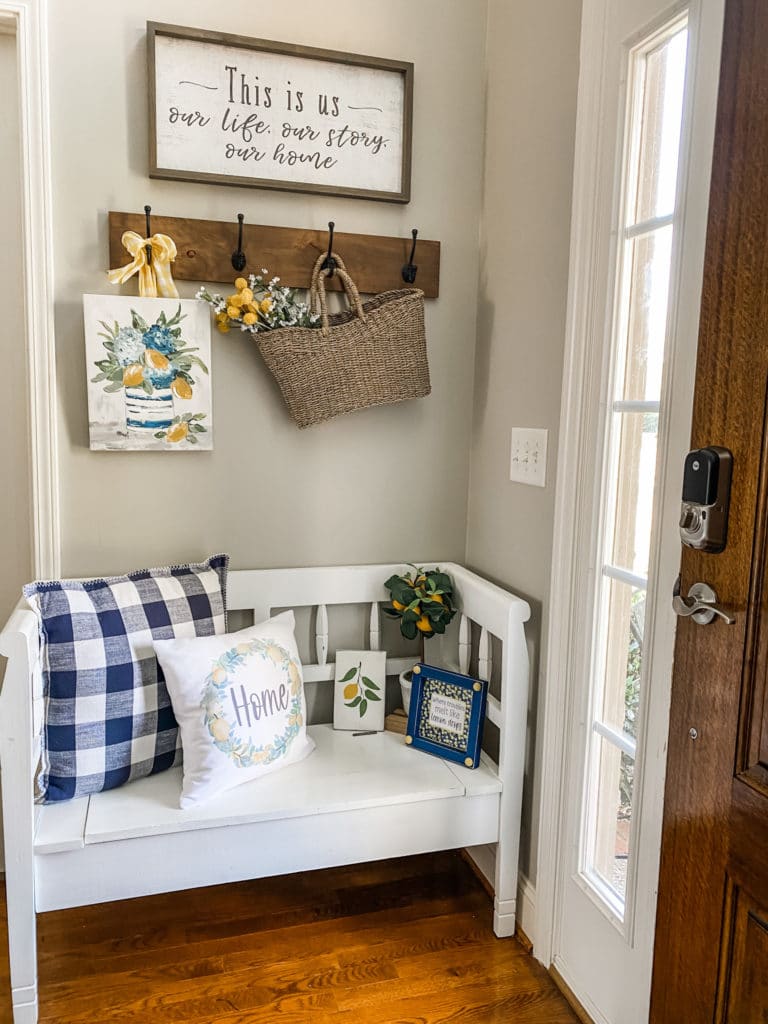 Until next time…
Stacey