The time has come! The winter decor has come down, and the Spring has gone up! I welcome this change and this extra bright cheer to my house for sure!
I used Navy decor in the living room for Spring with yellow accents and I'm loving the end result. Navy is a hot color this year and one of my favorites!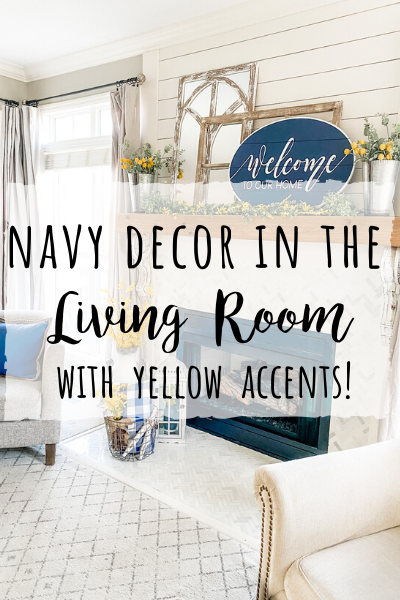 Using Navy decor was a no brainer for me this Spring because #1, I already owned a lot of navy stuff and #2 I have always loved any shade of blue! I'm not one to really care so much about "hot colors" but it just so happened that this IS a hot color right now! Win, win!
Let's start with the fireplace. I already had these little galvanized buckets and I used some greenery I had on hand to fill them up! I also added a garland to the mantel that came from Hobby Lobby a while back and just added some yellow florals to it.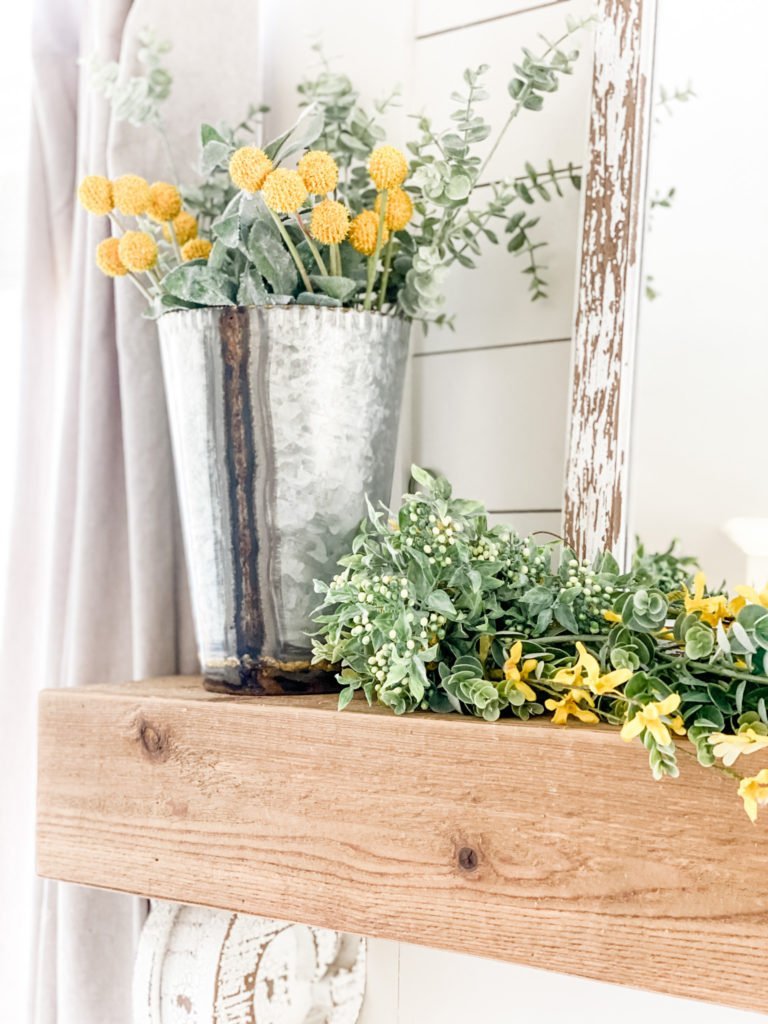 This Welcome to our Home sign was a new purchase this year from Kirkland's and I knew it would be perfect up there! The other 2 pieces I've had for a long time and love to use for layering (from Kirkland's also).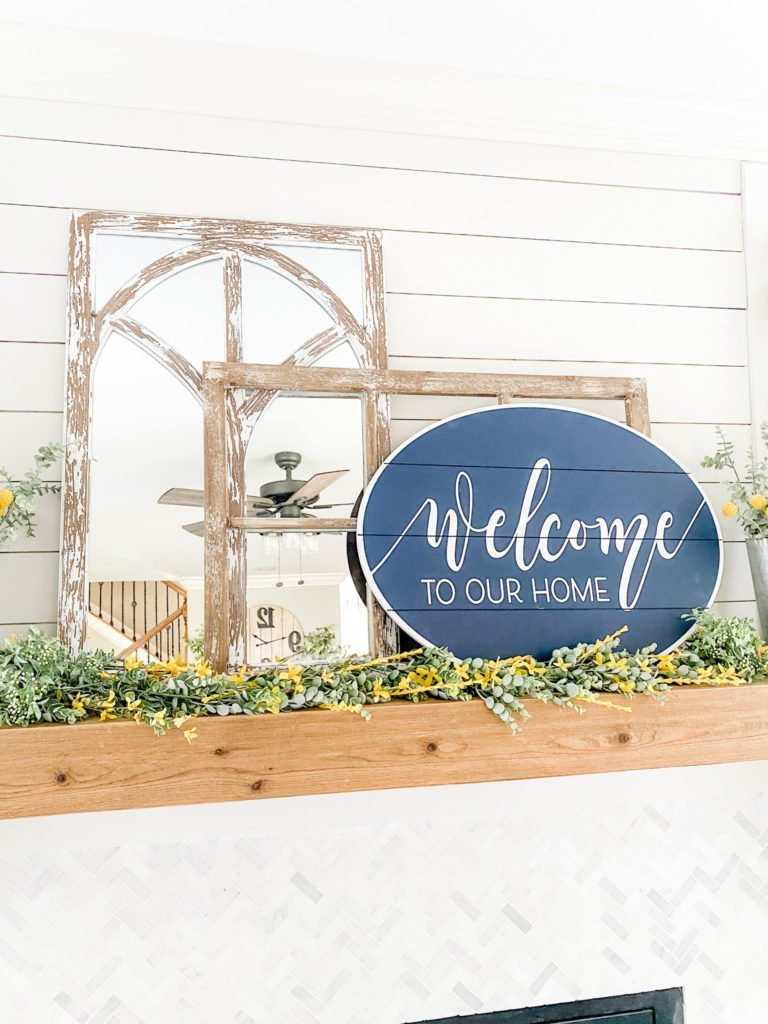 On the floor I kept it pretty simple on one side and I'm loving how it all ties together with the Navy decor and pops of yellow!
Of course I had to incorporate some lemon decor (Because I'm obsessed) and a little DIY tray. You can read all about that DIY here!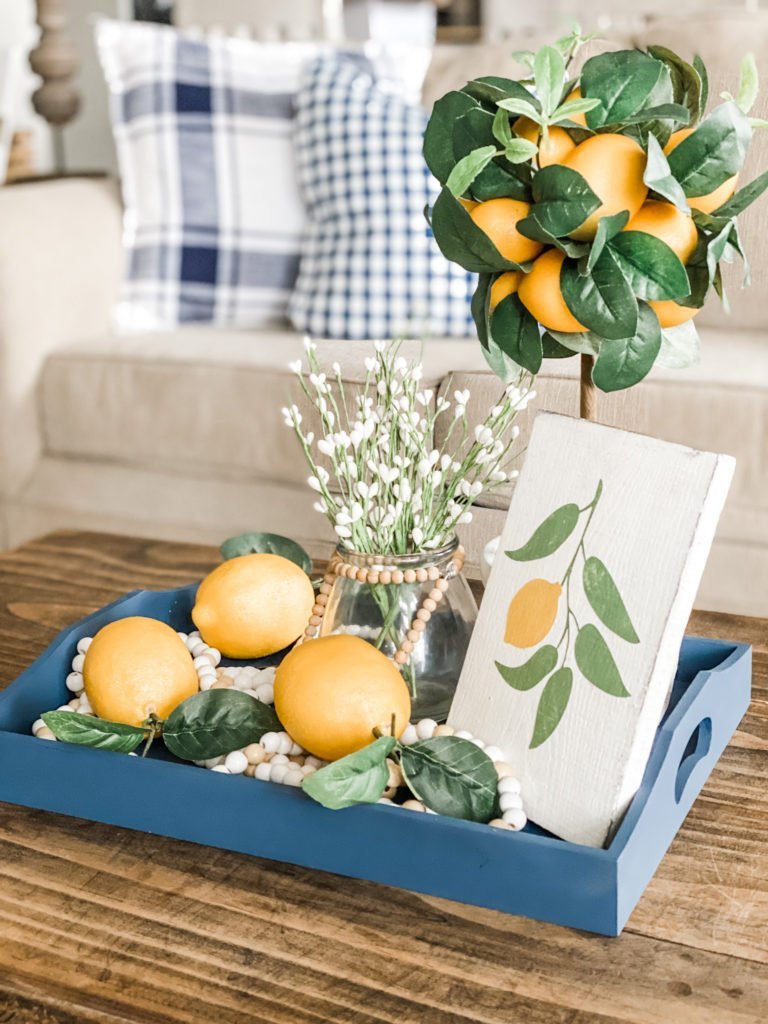 The pillow on the couch came from Walmart (The bigger plaid) and Marshall's (the smaller plaid). CLEARLY I LOVE PLAID! Haha!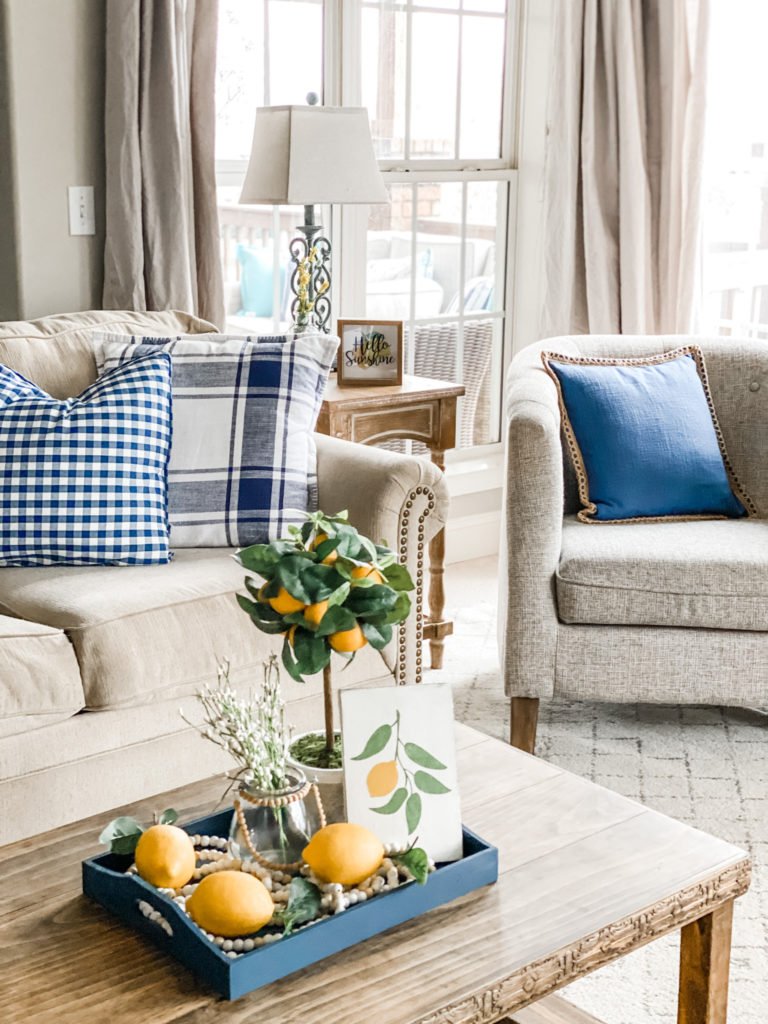 What do you think of the Navy decor with touches of yellow in here?! Is it screaming, HURRY UP SPRING! Because that's what I'm over here screaming!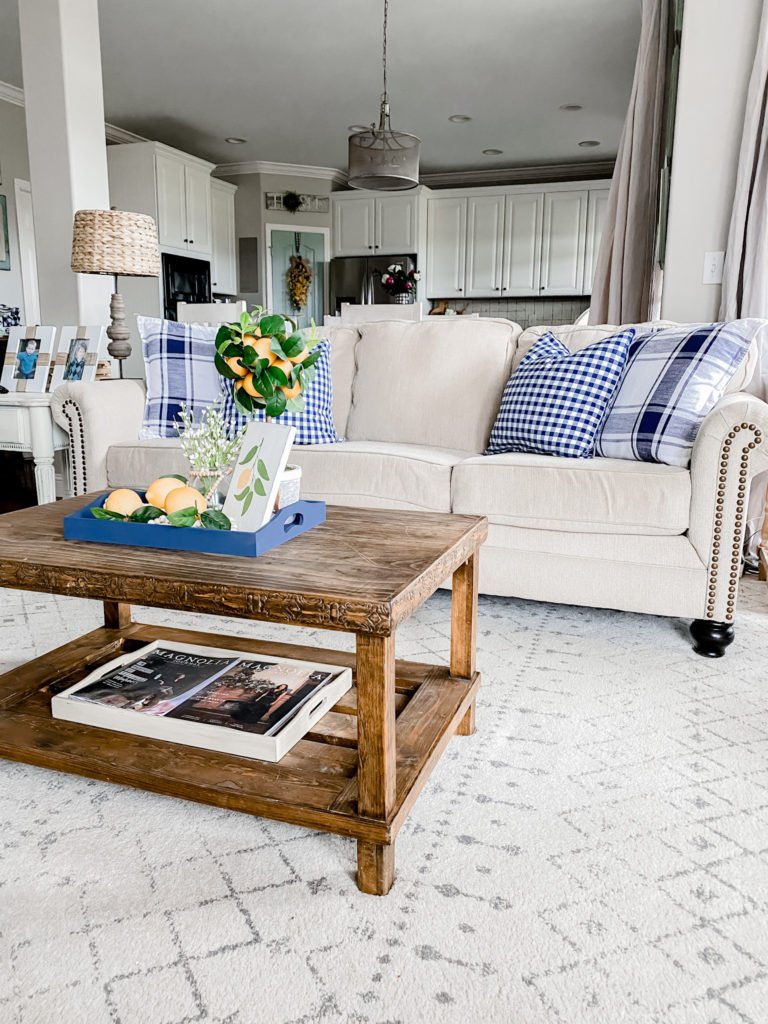 Until next time…
Stacey
P.S…Be sure you are following me on Pinterest HERE for all kinds of decorating and DIY inspo!