It's no secret that I love printable crafting and cute decor for my house and this combines BOTH of those things!
This Navy DIY decor idea using moroccan tile printables is just too cute and the Navy is so on trend right now!
Who else is loving Navy like I am?! I've always loved it, but I'm definitely really swooning over it right now and was excited to use some Navy in our bedroom at the new house.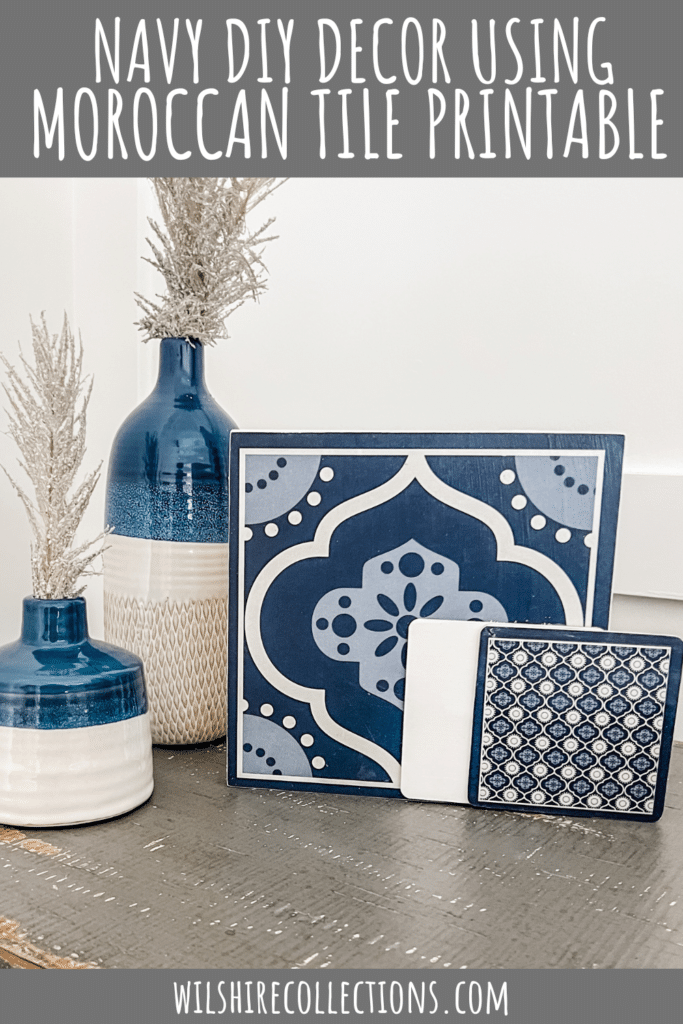 I knew these Moroccan tile printables I created for the club for May would be the PERFECT addition to our room!
Here's what you'll need!
8×8 Wood panel board (As many as you want to make) Get from Woodpecker here and use code WILSHIRE for 5% off your order!
4×4 wood pieces (I used these thin ones from Amazon) You will need 2 per piece you make
Printable bundle- JOIN THE CLUB NOW AND GET THIS ONE PLUS 5 OTHER BUNDLES THIS MONTH!!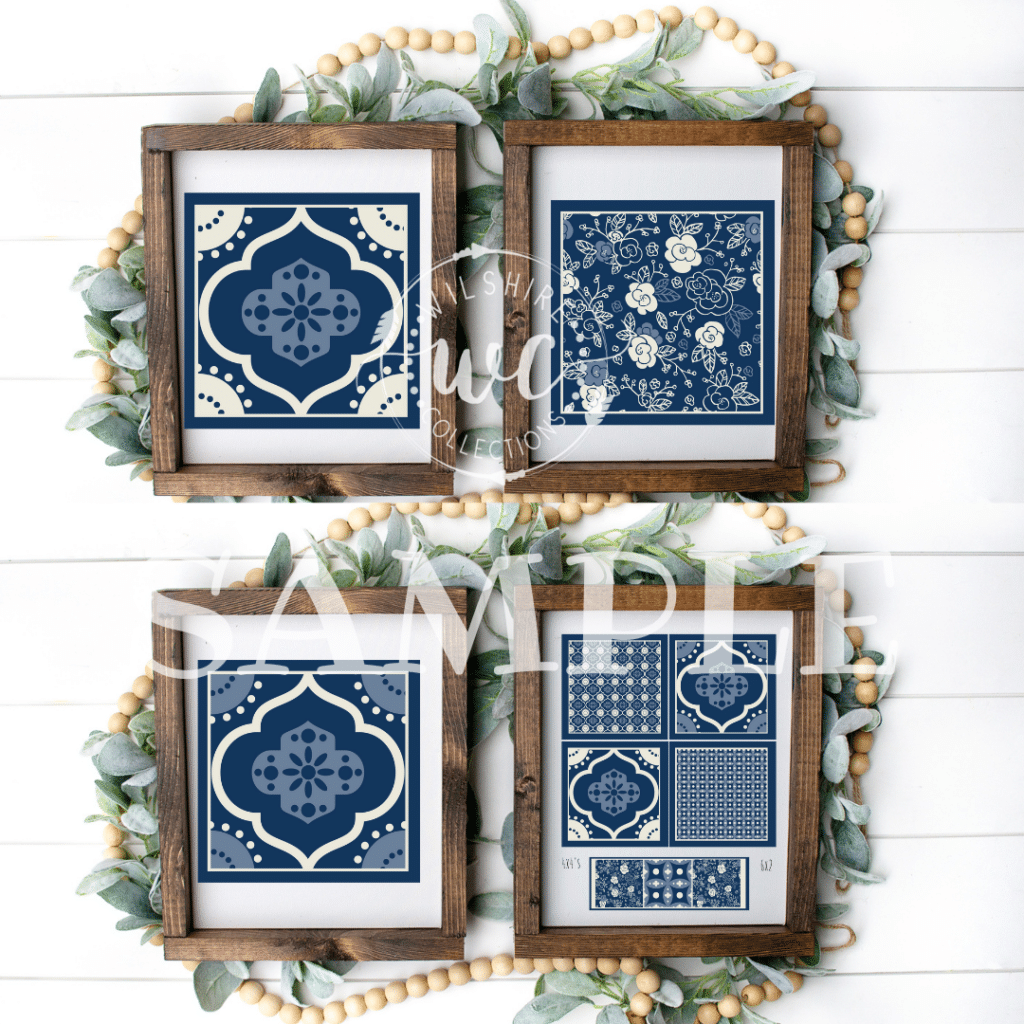 White paint, mod podge and hot glue!
First I simply painted the sides of each piece white. One one of the 4×4's, I painted the whole thing white.
Then I took my mod podge and gave it a good coat, let it dry, put the printable down then used parchment paper and my iron to adhere it and get it super smooth! See the full iron method details here.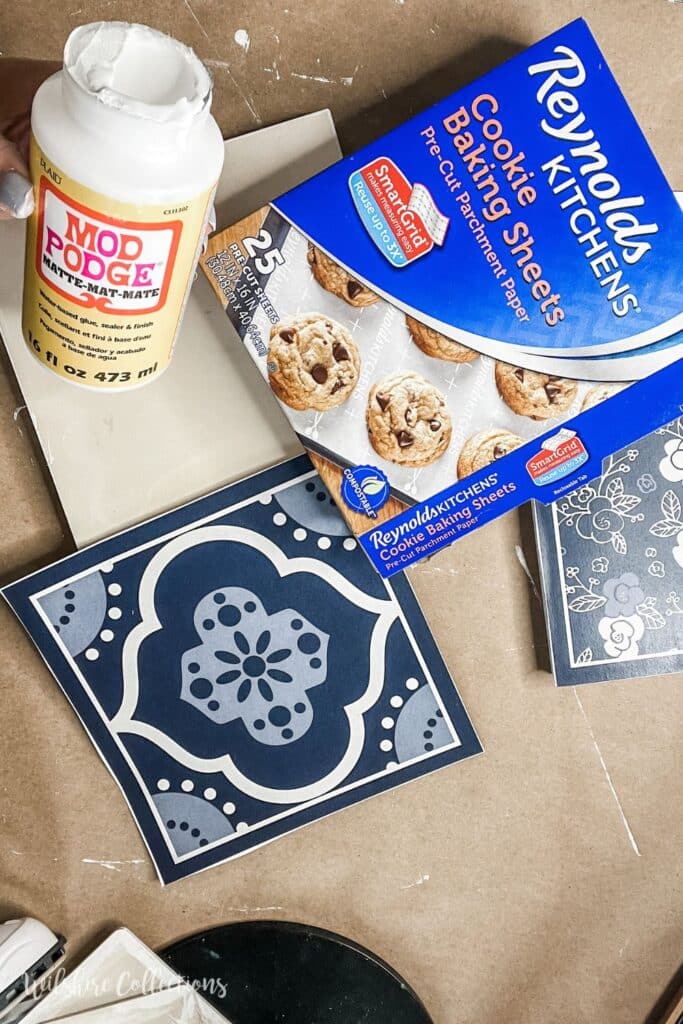 I loved using contrasting patterns on the big one verses the small one. Too cute!
Next up…I simply used hot glue to adhere the 2 4×4's layering them over each other a bit! Get creative here if you'd like!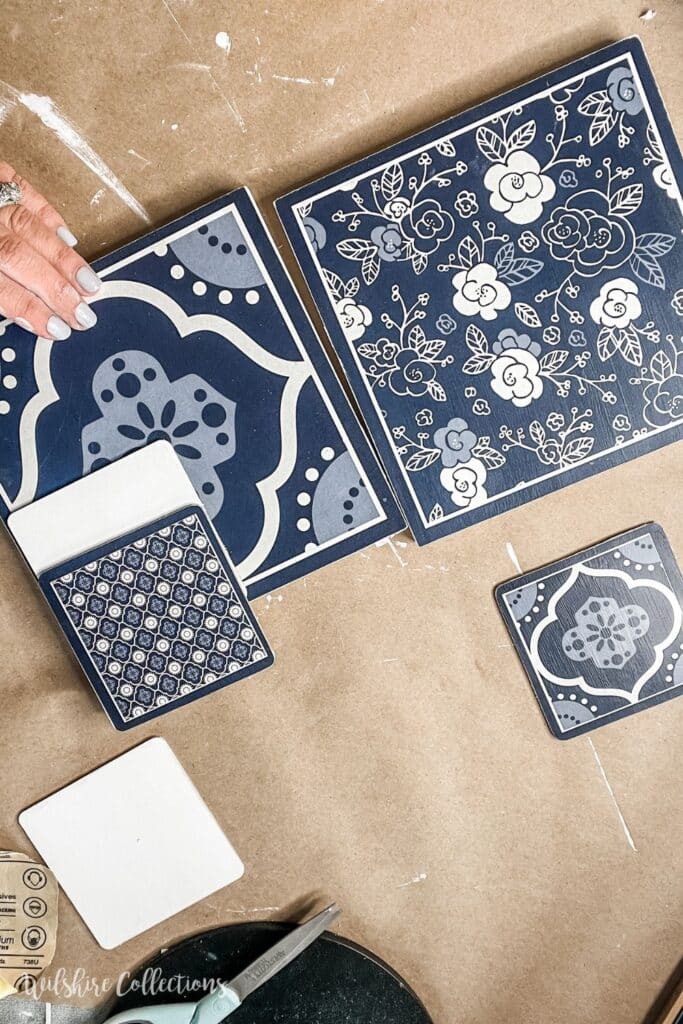 That's it! This DIY decor idea came out even better than I pictured! Don't they look SO amazing?!
If you aren 't in the club, be sure to read about it below and join us for the fun! You'll get this bundle PLUS 5 others right after joining! WOO HOO!!
They are the perfect touch for our nightstands and I can't wait to share more of this room with you soon!
Until next time…
Stacey