Each room of my house is truly so different at the holidays, and the Dining Room is no exception! I love so many things and I truly think you should do what you love when it comes to decorating your home!
My neutral Christmas dining room decor still gives me all the feels! I hope it gives you some ideas and inspiration if you're a neutral loving girl at times too!
Let me start off by saying, we rarely eat in this room and most of the time it's a catch all for all the things….BUT I LOVE A PRETTY TABLE!
Therefore, I bust out my Christmas dishes and go to town making this space pretty! Plates came from Marshall's years ago and I layered them with chargers and placemats from Kirkland's and Hobby Lobby.
In the very center of my table, I put a lantern in this white bowl I had and filled it with pinecones. I decided to put my flocked wreath around it and add some lambs ear too and I just LOVE the look of it!
On each side, I did a little grouping of 3 white trees that I've collected over the years! Neutral…yet oh so pretty!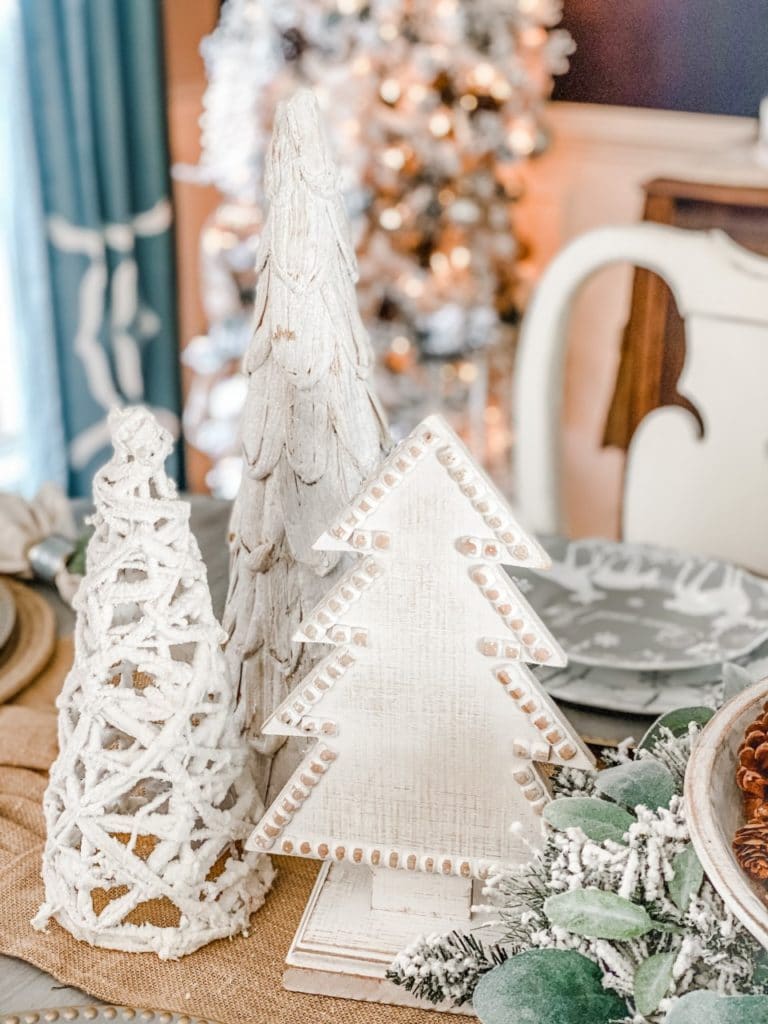 Here's the centerpiece all together!
My tree sits in the corner next to my buffet. You can see how I decorated this pencil tree by CLICKING HERE!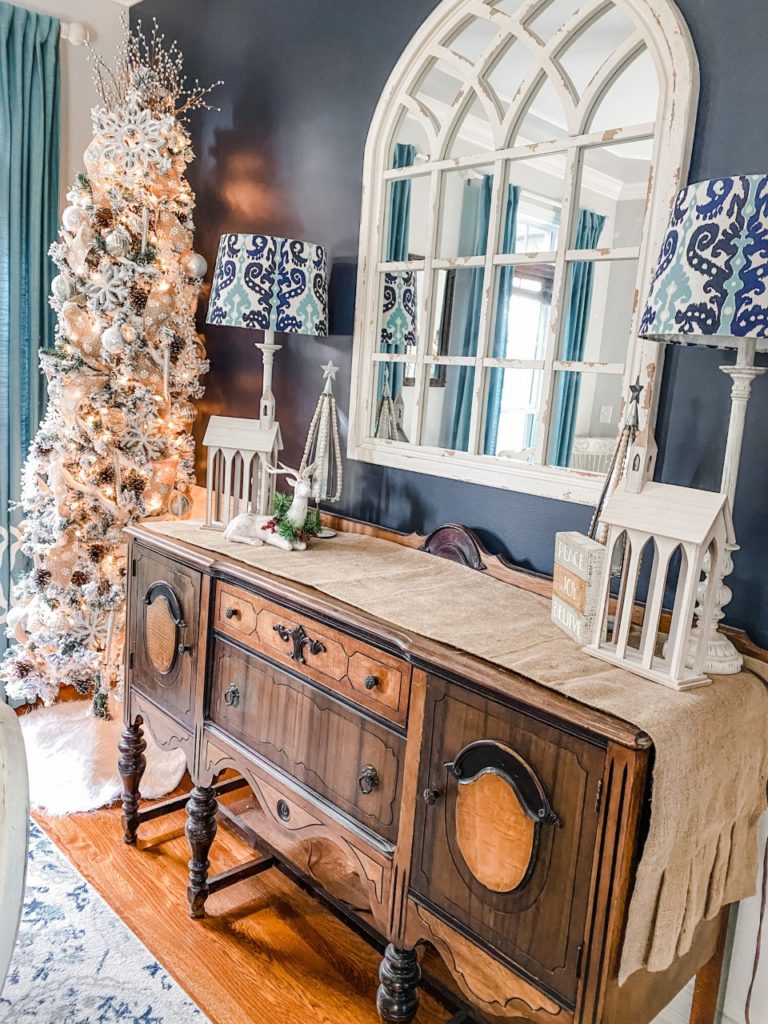 The pop of my navy accent wall adds some "bold" to my space, but I think that's also why the neutral decor works so well in here!
We can't forget my little corner cabinet with my willow tree nativity that I love, and the scroll on the wall from Cottonwood Shanty on Etsy.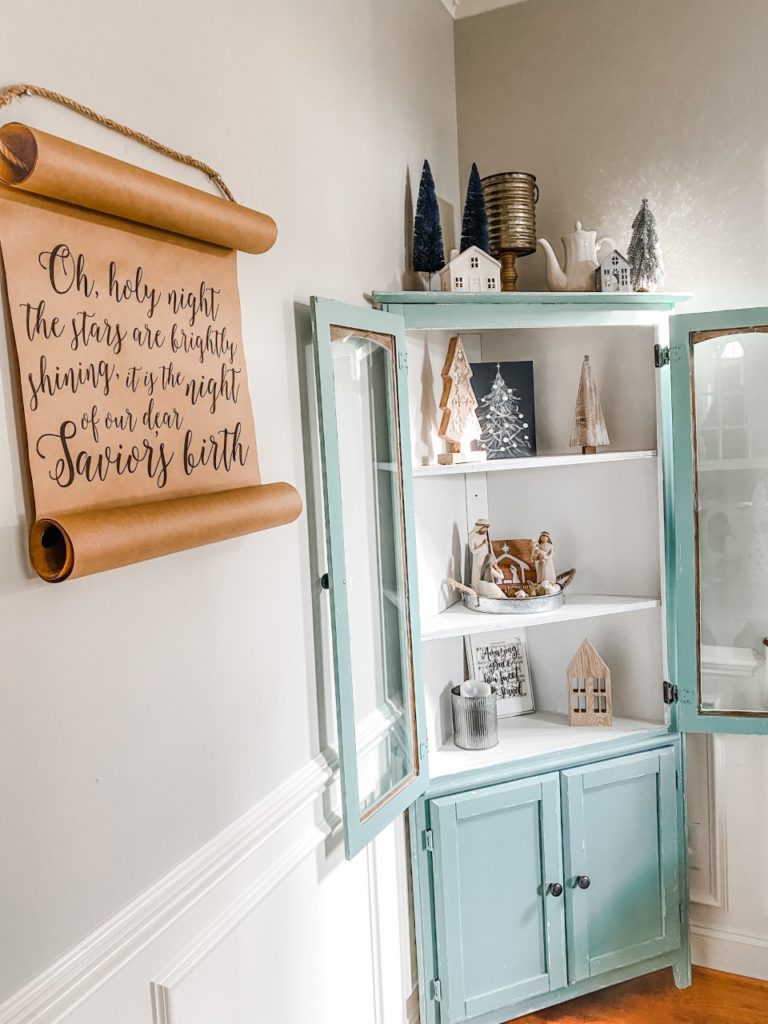 What do you think of my neutral Christmas Dining Room?! I love how it turned out and I think we just might have to have a meal in here. ha!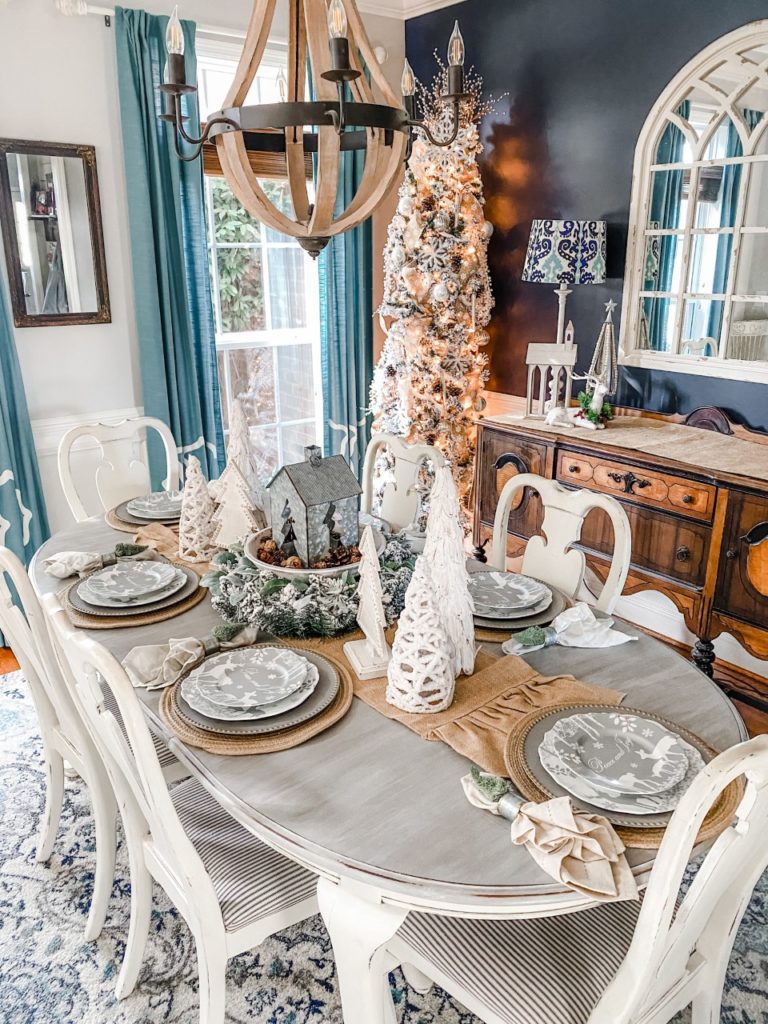 Until next time…
Stacey