Spring décor doesn't have to have bunnies and eggs to give you that feel of Spring. And it doesn't have to be pastel colors either!
This neutral DIY Spring sign will add the perfect pop of Spring without being over the top. It's so easy that anyone can do it!
A neutral DIY Spring sign was just what I needed to fill a little spot on my dining room buffet! So I searched my stash of supplies and found the perfect combo!
I started with this little tag sign from the Dollar Tree because I knew it would be the perfect height and shape.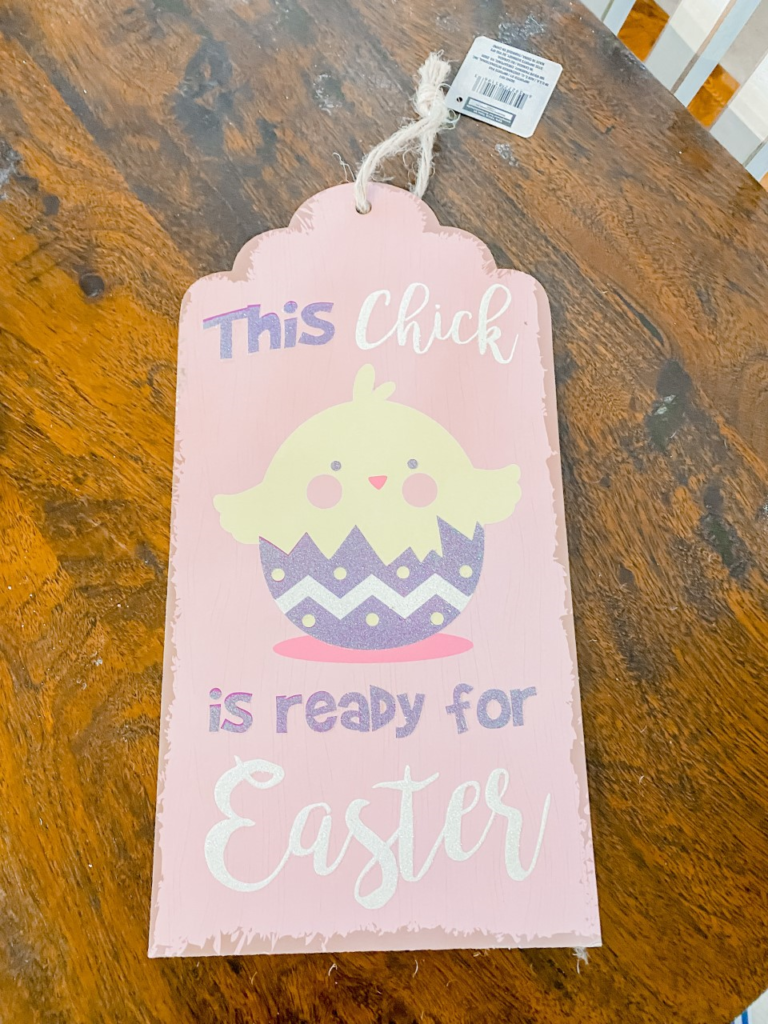 Next I grabbed this little bless our nest sign that I had picked up from Walmart this year. I thought it would look so cute layered on top…but with a little something extra added!
First I flipped the Spring sign over and painted it white. I used Blackberry House Paint (Fresh eggs), but you can use any white paint you have on hand. While it was drying I moved on to my next step.
I cut the string off the metal sign and added a new hemp twine to it and strung some wood beads on each side! Because EVERYTHING is cuter with wood beads. Haha!
Lastly, I tied it together in the middle and strung it up through the hole at the top of the Dollar Tree sign. It was soooo easy and so quick!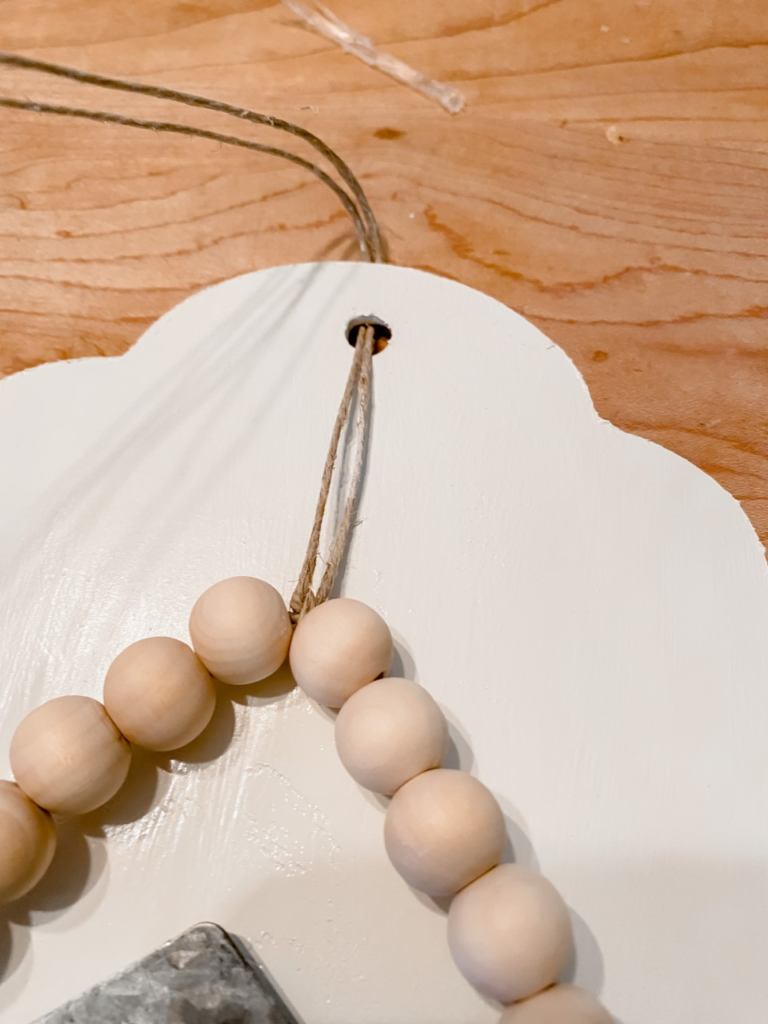 What do you think of this neutral DIY Spring sign?! I thought it looked pretty cute on my buffet!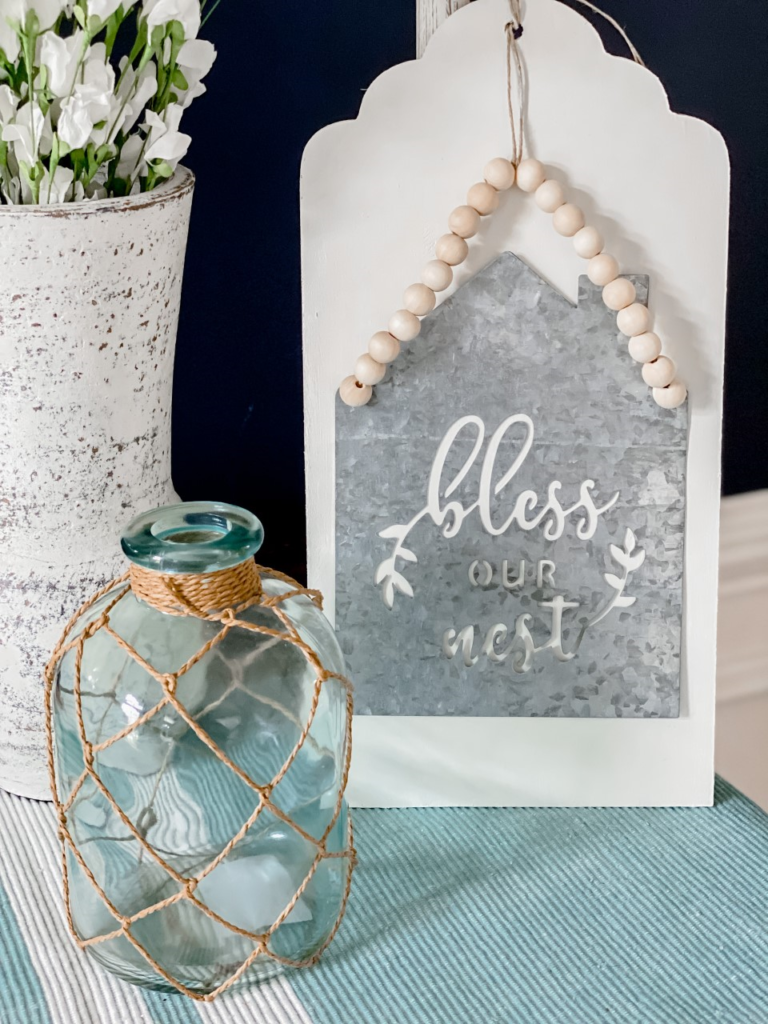 You can see the other DIY I did for my buffet here!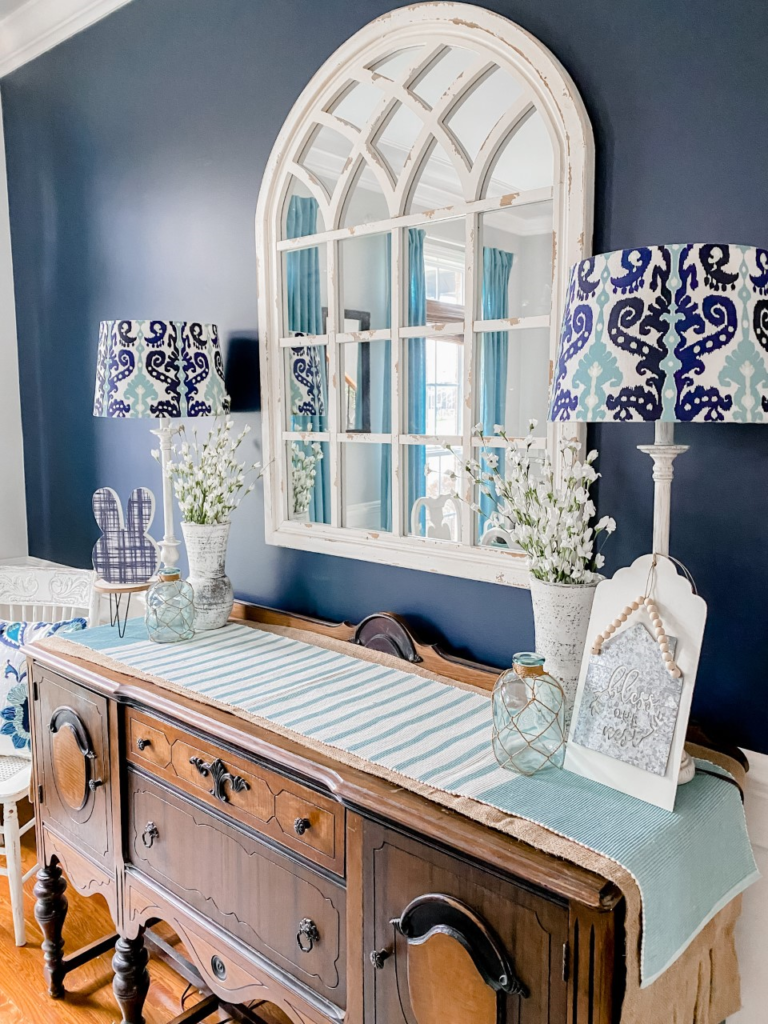 I hope this inspired you to get crafty! It doesn't have to cost a lot or even take a lot of time to be cute and make an impact!
Until next time…
Stacey
You can get blackberry house paint here and use code wilshire for 10% off!