It has been a WHILE since I've had my Living room decorated for "everyday!" It seems like I go from season to season around here, which I love…but I was ready to take it back to basics!
Come take a look at my neutral living room decor and be inspired for those everyday moments and times in your home too! Natural, black, white (and of course plaids) is where it's at for me right now!
Let's start with the mantel! I've never layered this many things together (I usually do 3), but I just fell in love with the look of this when I was playing around with all of my things! You can get the FREE home printable and read about that HERE!
I kept it simple with some vases with greenery on each end and I just love it! (Vases, family sign and stripe sign- kirkland's, family sign and plaid sign- hobby lobby, small sign- local shop)
We can't forget the floor…it came together so cute! (big vase- kirklands, lantern old time pottery, house target, tray DIY, pillow Amazon)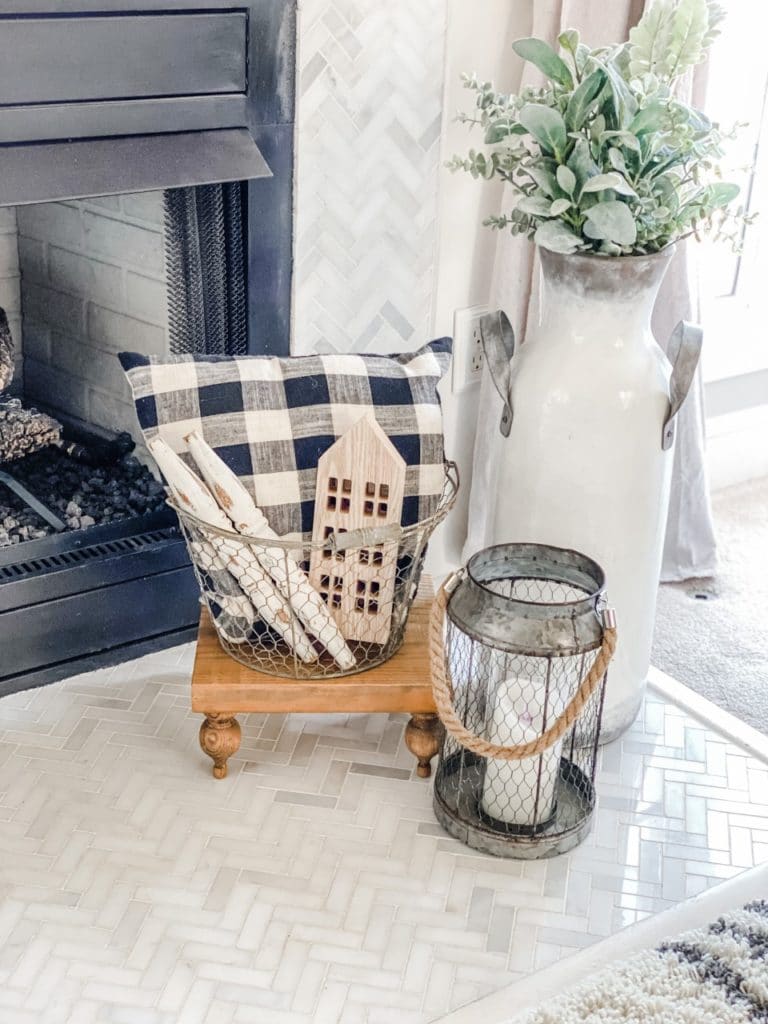 You know I had to decorate my coffee table tray! The truck was from one of my decor boxes last year and the little house is from Target.
Love this view too! Pillows from Kirkland's and TJMaxx. Living room Rug from Walmart online found HERE!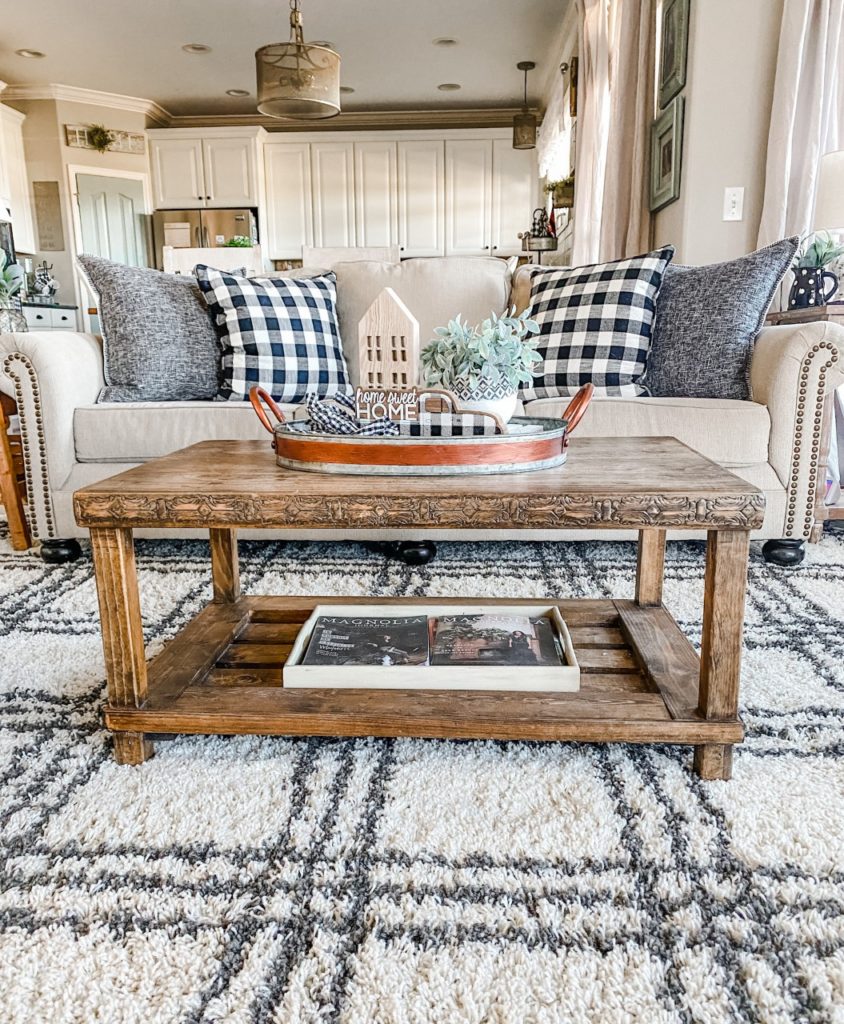 We can't forget my little media shelves…always so fun to style!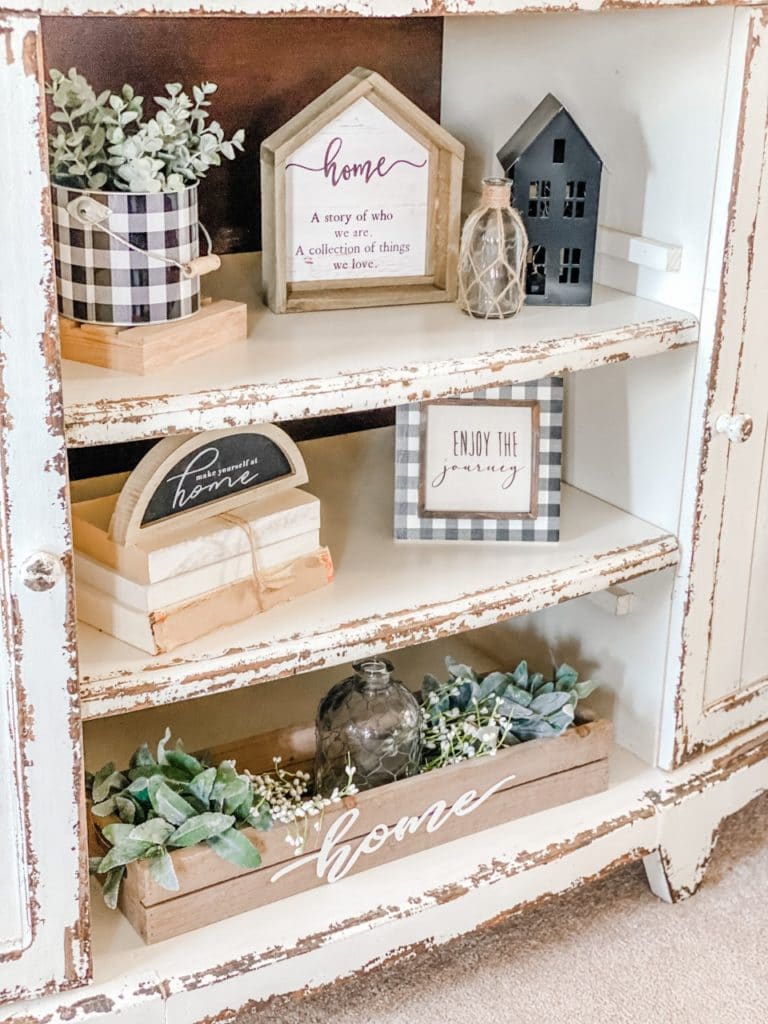 And…here's the whole thing! What do you think of my neutral living room decor?! I'm truly LOVING IT! It feels so fresh and bright!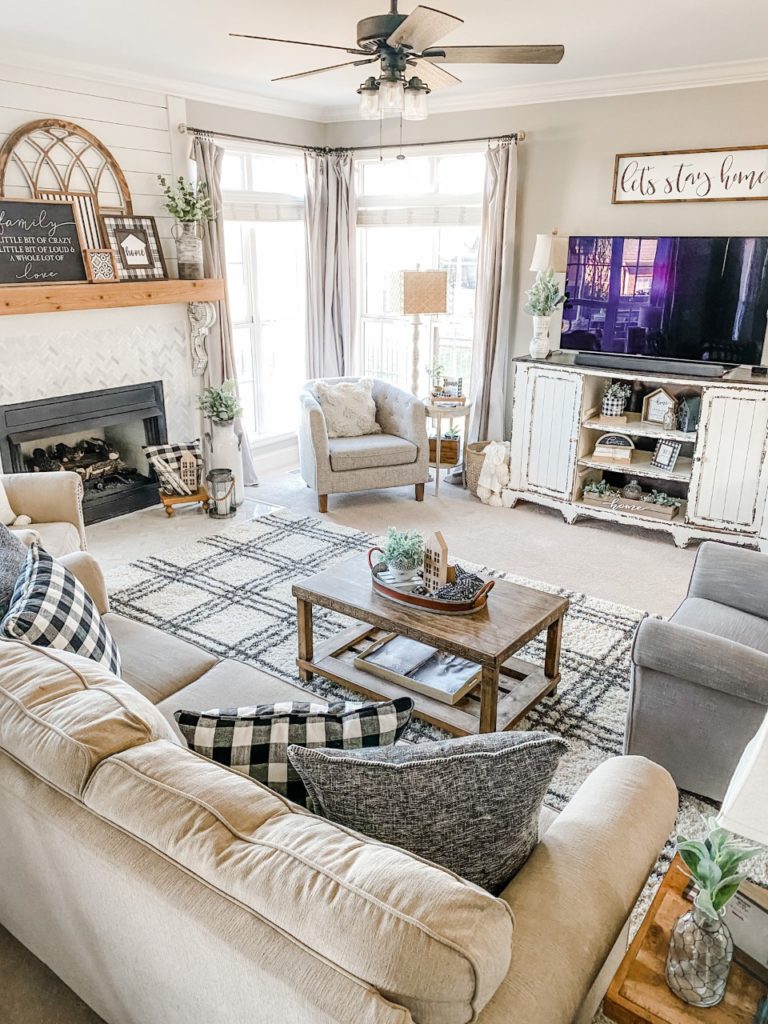 You may have noticed also that we switched corner chairs. I love it because now my comfy chair faces the TV. Haha! And…we brought a little chair from up in our bonus room down to put by the TV stand just for extra seating for guests. Little changes like this make it feel like a FRESH space!
Hope it encourages or inspires you!
Until next time…
Stacey