I'm so excited for this blog post because it's time for a mid construction check in to show you all the things!
The new construction process with Drees homes has been so so fun, but also involves a lot of moving parts! Let's do a mid way check in!
If you don't know by now, my family and I are building our dream home with Drees homes just south of Nashville, TN! You can get all caught up by reading my first blog post about this here, which also shows a lot of our interior and exterior selections.
I have to say, now that we are a few months past the selection appointments- I am even MORE glad that Drees does this process how they do it. It has been truly wonderful to have those big decisions behind us and be able to sit back and watch our dream come to life!
Read more about the Drees Home Custom+Construct approach to building here!
You know how I've said "from dirt to a dream," well that's truly what is happening here! I'll never forget the day we drove over and saw that they were grading our lot!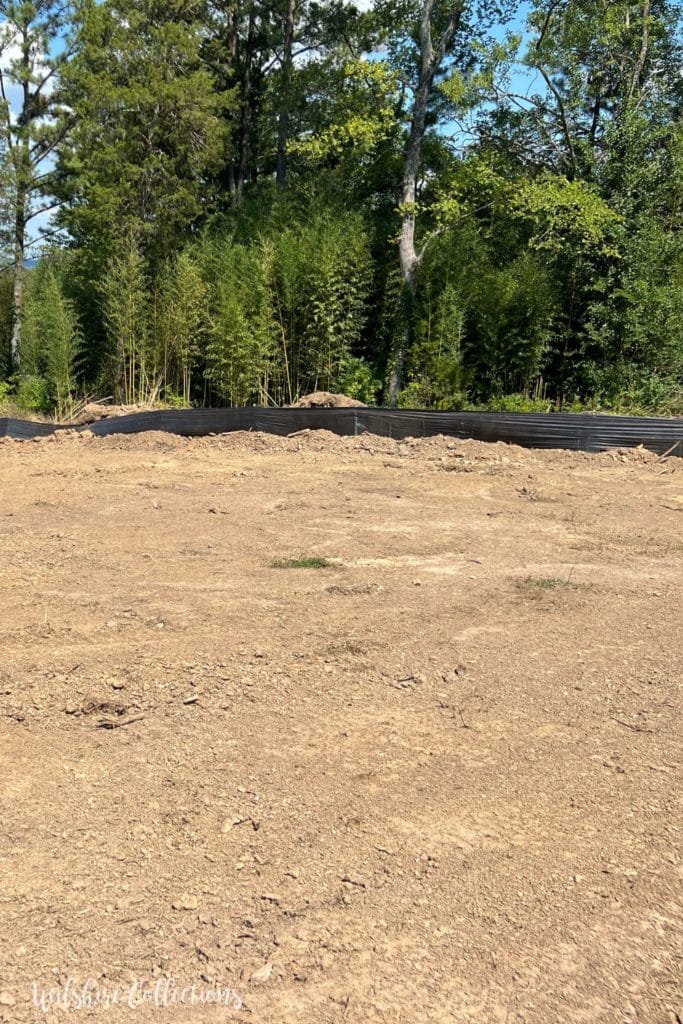 Once the lot was prepped and ready to go and the foundation was done, it was time for framing. Seeing all that wood go up in the shape of a house was truly incredible. The first time I got to walk "into" our house…I cried! Surreal!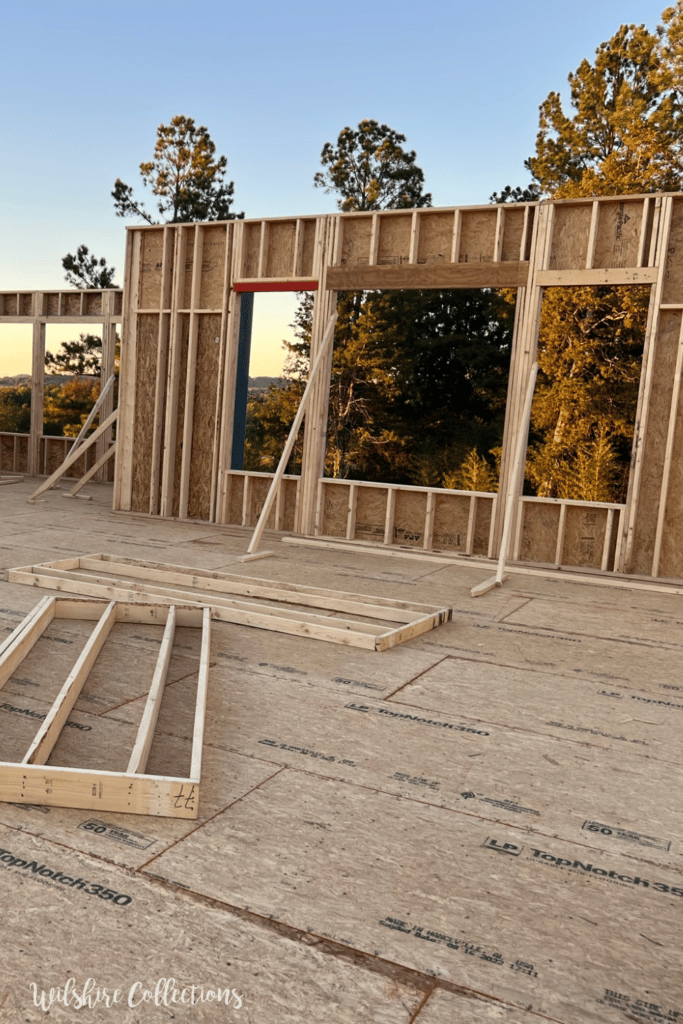 One thing we knew from the start was that when it got fully framed, we wanted to go over to the house as a family and "bless the walls."
We did this by grabbing some sharpies and each writing different quotes, scriptures, signing our names, etc. This was probably one of the most special times we have had over there as a family so far- and I love having these memories and pictures!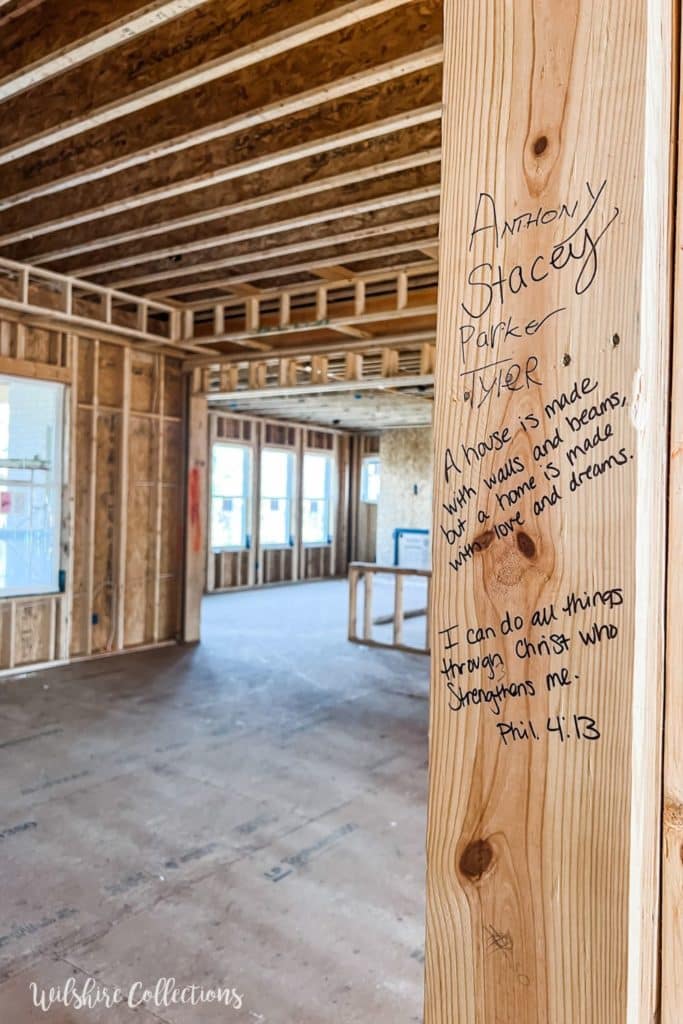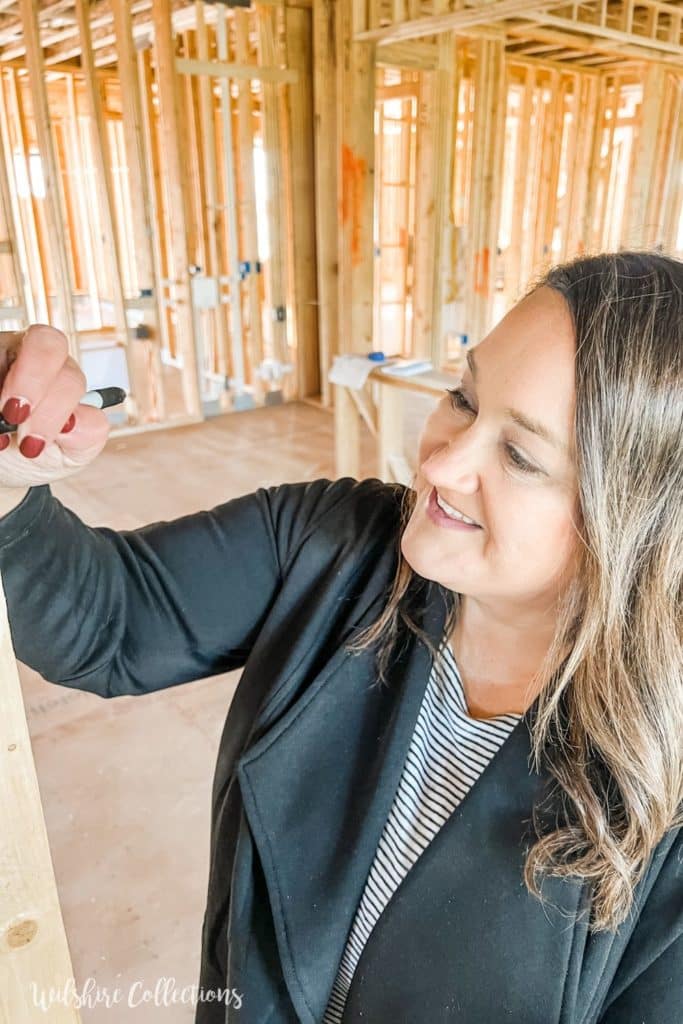 Before we knew it they were putting on the roof, installing windows, bricking and just rocking and rolling! Here's a sneak peek picture of our beautiful brick called Alpine. We love it!
Next up came the drywall. It's funny how with each little step I get more and more excited. Seeing those walls just really helped me visualize all the things!
It was crazy to us how much bigger everything looked once the drywall was hung too!
Here are a few spaces I want to show you from various phases that we are super excited about:
Our living room- this is where the tv will go above the fireplace, we will of course have couches, chairs, etc. To the left will be some built in bookshelves and to the right are these 3 gorgeous big windows with the best view that we are totally in love with!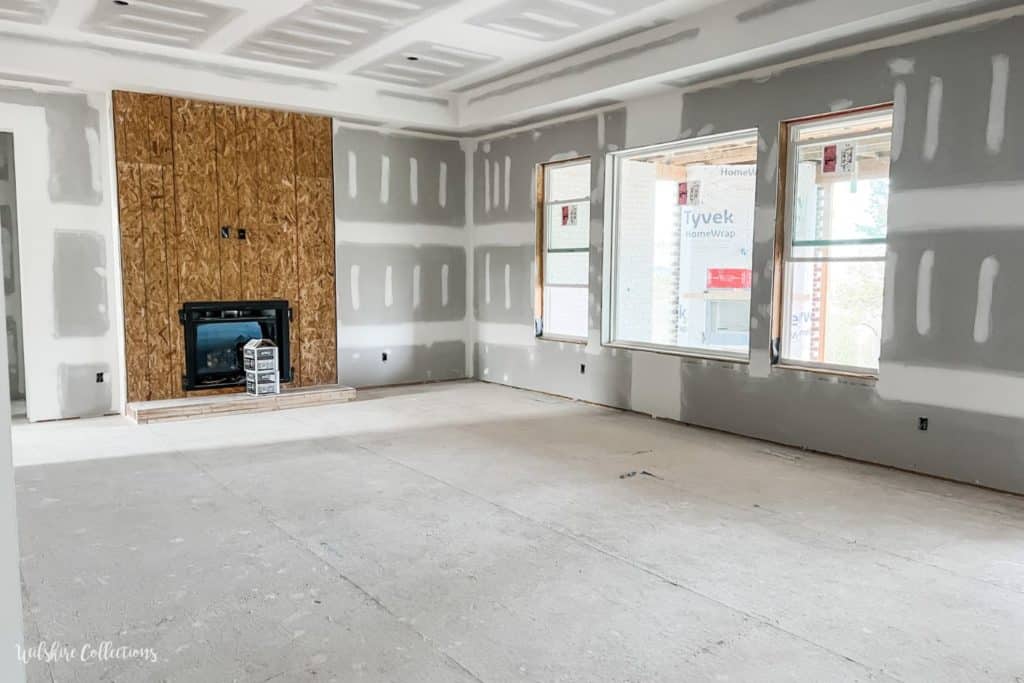 The hearth room- many people have asked me during this process what a hearth room is! Here in the south, it's kind of like an extra sitting area. For ours, this is where our kitchen table will be. That fireplace will be mine oh mine for decorating (cant' wait) and we will have a couch, couple chairs, etc. Perfect spot to sit and visit, drink coffee, etc.
The kitchen and working pantry- One thing Drees is kind of known for in a lot of their floor plans is their working pantries! This is basically an extension of the kitchen and where you can put appliances such as coffee maker, toaster, crock pot, etc. Of course lots of extra cabinet storage too. So between that and the rest of the kitchen, it's safe to say I am THRILLED about these spaces!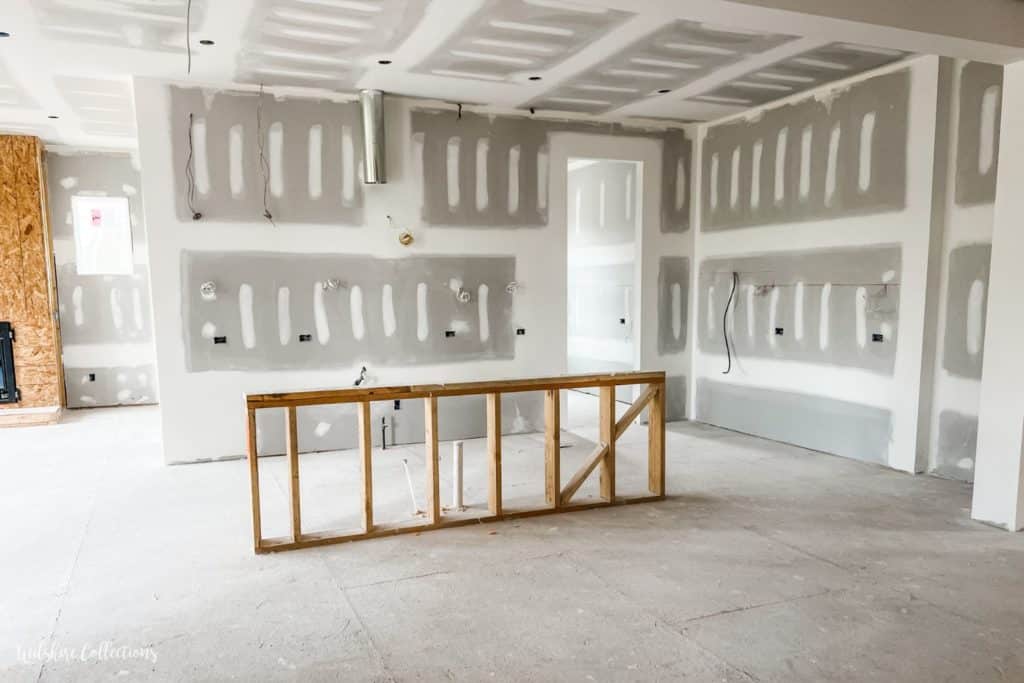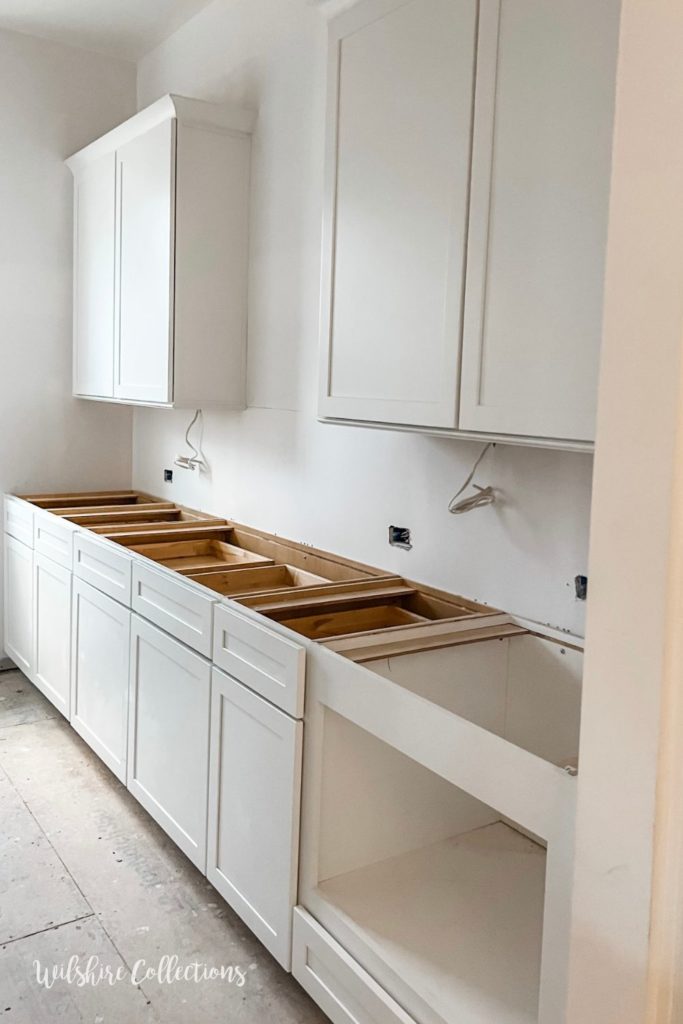 Primary bedroom- This is our bedroom, which also faces the back of the house and those views! We will be doing a fun feature wall behind the bed that I'm very excited about also.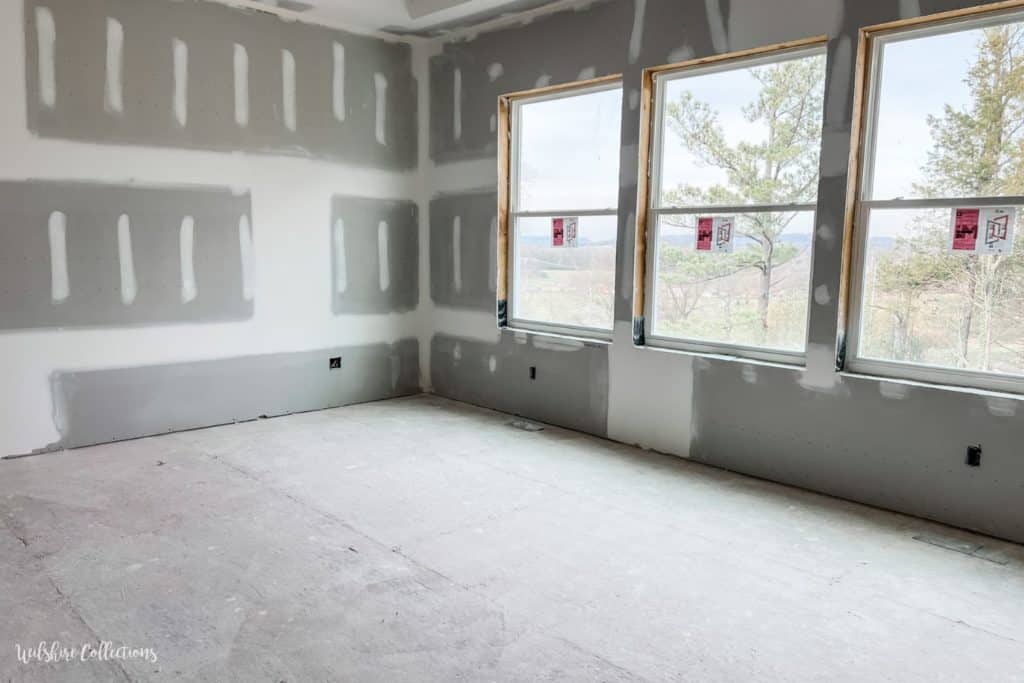 Family ready room- Another signature space in a lot of the Drees homes that made us fall in LOVE! Their over the top laundry rooms are what dreams are made of. Ours will not only include the washer and dryer, but lots of cabinets for storage, a fridge, closet, island and a cute mud bench with hooks!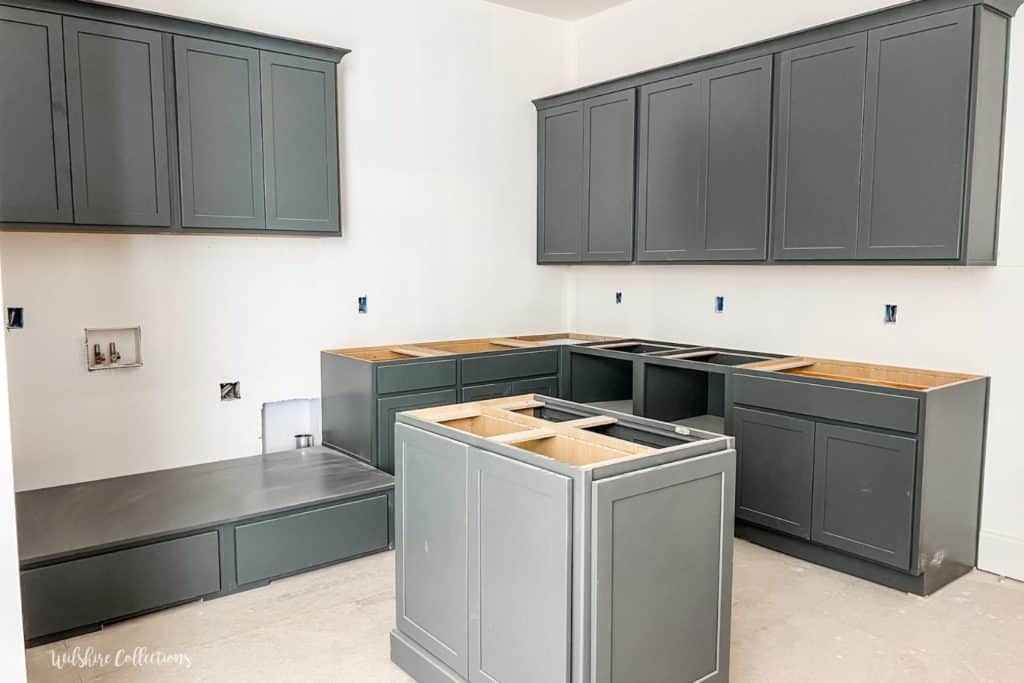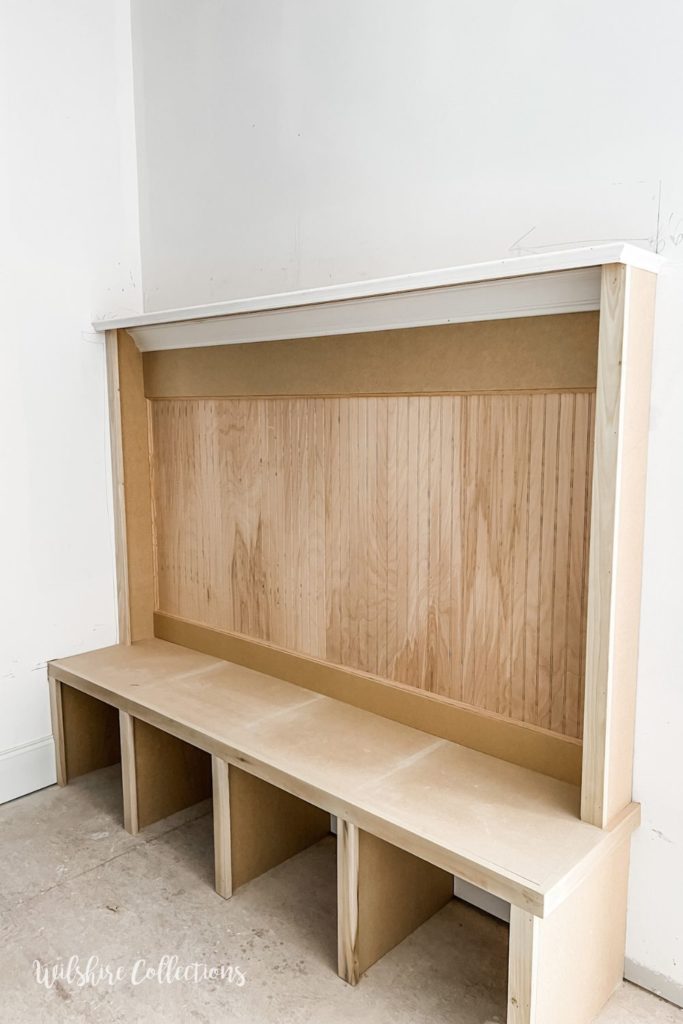 Every time I post on social media showing updates, I get comment and comment again about how quick and smooth things are going. And you are exactly right! We have been blown away at how efficient and seamless this process has been so far with Drees homes.
Jake (our project manger) has been amazing to work with and is staying on top of scheduling and checking on all the things. He does a weekly call in every week to update us on what's going on, what's coming up, etc. Let's just say I get so excited for those calls every week!
One last thing I want to note is how accomadating and responsive they've been. As with ANY new construction home, there are going to be little things that come up along the way. We have only had a handful of those things, but when we have noticed little things that were off – we let them know and they were quick to fix with no questions asked. I have truly been impressed by that!
I'll leave ya with a couple more sneak peek pics of 2 things I'm VERY excited about!
#1- Painted interior doors! This is a closet door here, but all interior doors will be this medium gray color and I'm OBSESSED! I've wanted this look for years! (Paint Color is Porter Paint Dover Gray)
#2- Our entry way trim! This was something we saw in one of the models we went in and we knew right then and there it was something we wanted. Again OBSESSED with what a statement this makes!
Pretty soon I'll be filling this home with pillows, furniture, decor and all the things and I can't wait to make this place our home and put our stamp on it! (This is me in our future bedroom…yes with a pillow lol)
The next time I blog about this journey, we will be IN OUR HOUSE and I'll be able to show you alllll the things! Woo hoo!
Hope this gave you some good insight into the new construction process. We have really enjoyed each and every step so far watching dirt turn to a dream. Thanks for being here for the ride and for all of your encouragement and kind words!
Until next time…
Stacey