I needed one more thing for the entry way of my home, and I knew a quick and easy DIY could be the answer!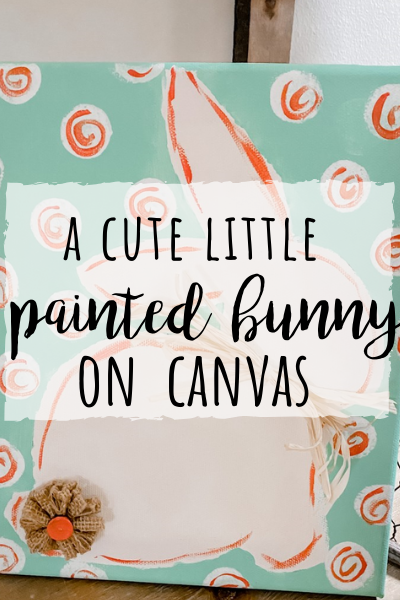 This painted bunny on canvas is adorable and could be customized to your color scheme for Spring and Easter! Anyone can do this!
I started off with an 8×10 canvas. (Mine is from Hobby Lobby, but sometimes you can even find these at Dollar Tree). Remember when I made the peel and stick moss bunny seen here?! Well, I saved the backing which made for the perfect bunny template. If you don't have this, find a little bunny on google that you can print and cut out.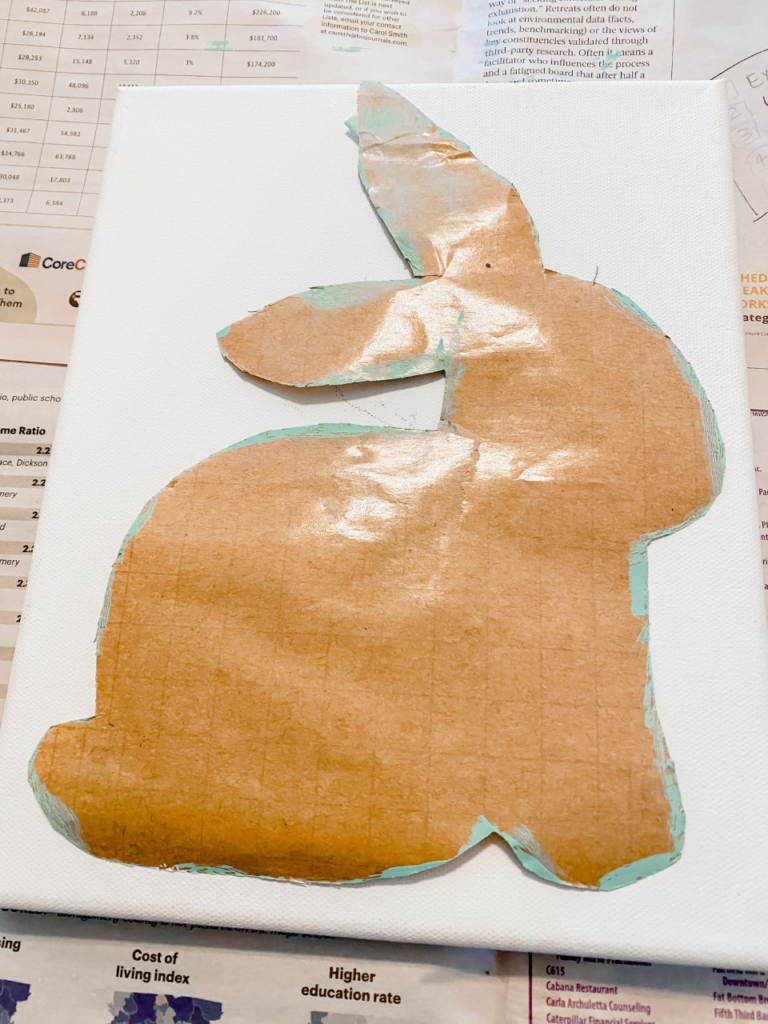 First, I taped the bunny down on to the canvas so that I could paint around it. I will be honest, the tape didn't make lay as snug as I wanted, so as I did kind of hold it down too as I went around and painted it.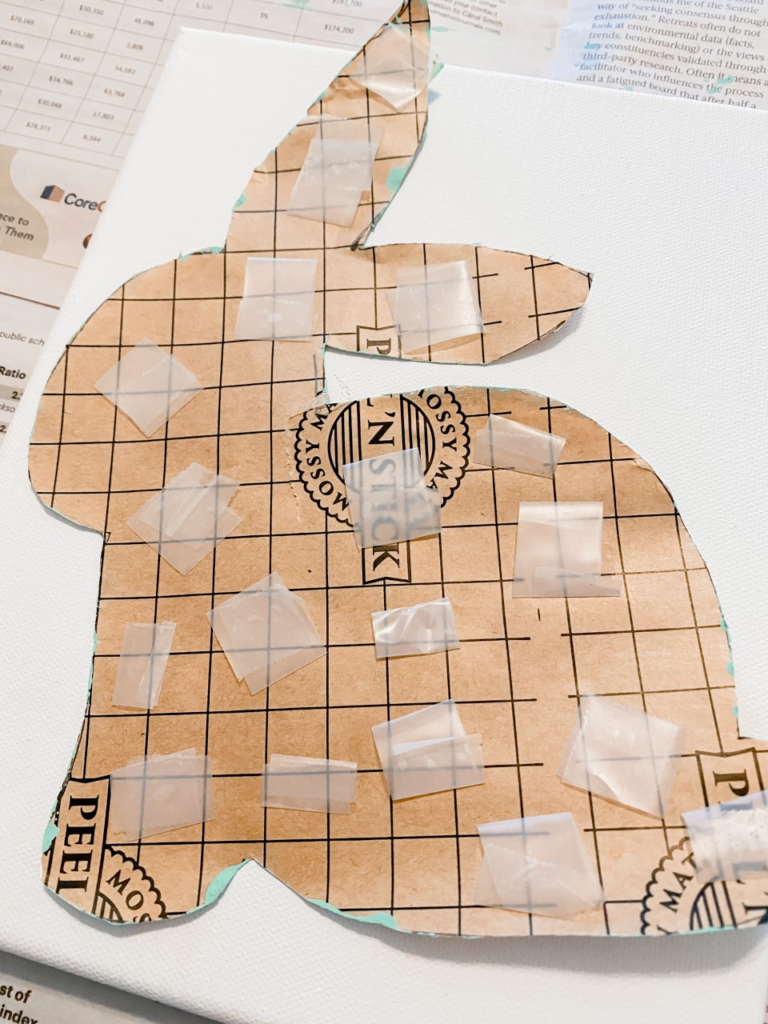 These are the colors I used for the project! I painted the whole thing with 2 coats of the Sweet Mint, then I used my round spouncer to make the white polka dots. You can see me doing this on FB live HERE!
Next I gave her a little raffia bow and used a little burlap flower for the tail. This is where I ended the live, and although I thought this was adorable as is…I had a little light bulb moment when I got off the video. CORAL!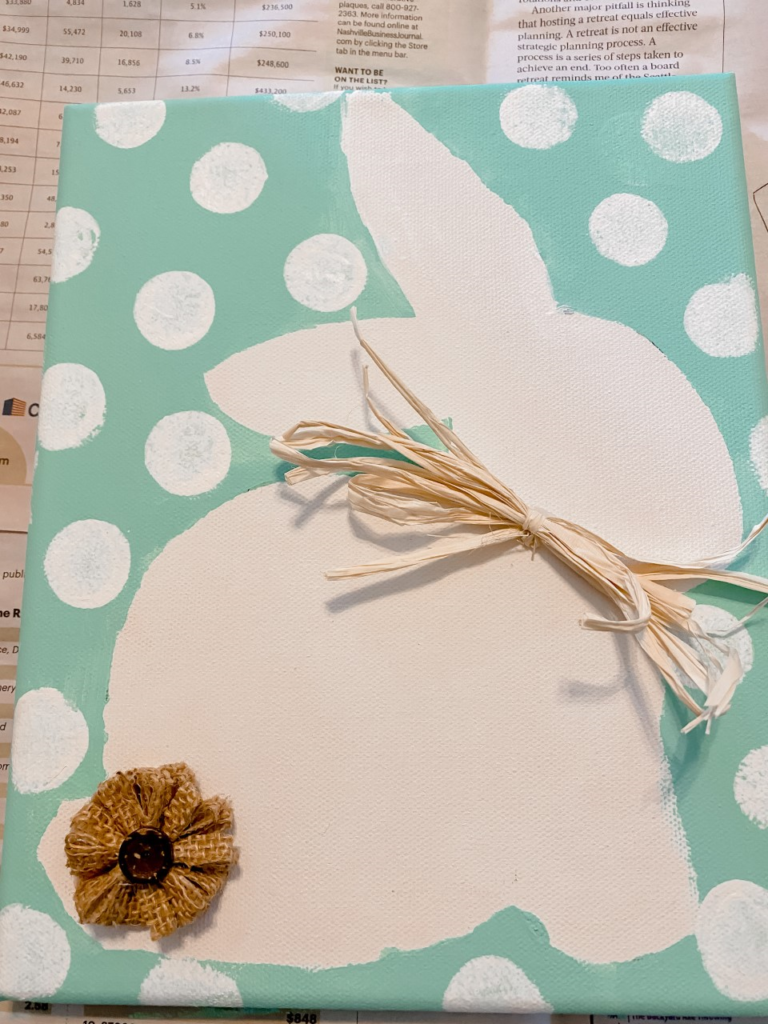 I'm using some coral in the space where this will go, so I decided I need to add a little somehow. So, I just made little "swirls" inside the polka dots. I was instantly in love!
Here it is all done and set up! I'll show ya this whole space SOON once I take some pictures of it all. What do you think?! Isn't it darling? It's so whimsical and fun and I'm pretty much in love with it!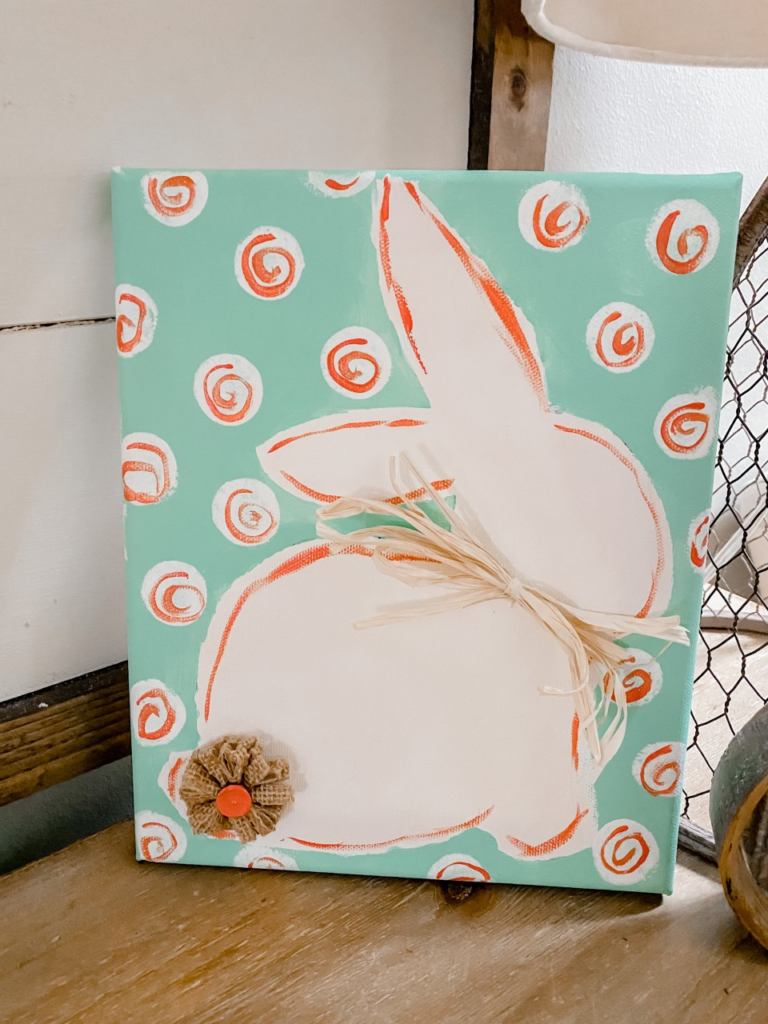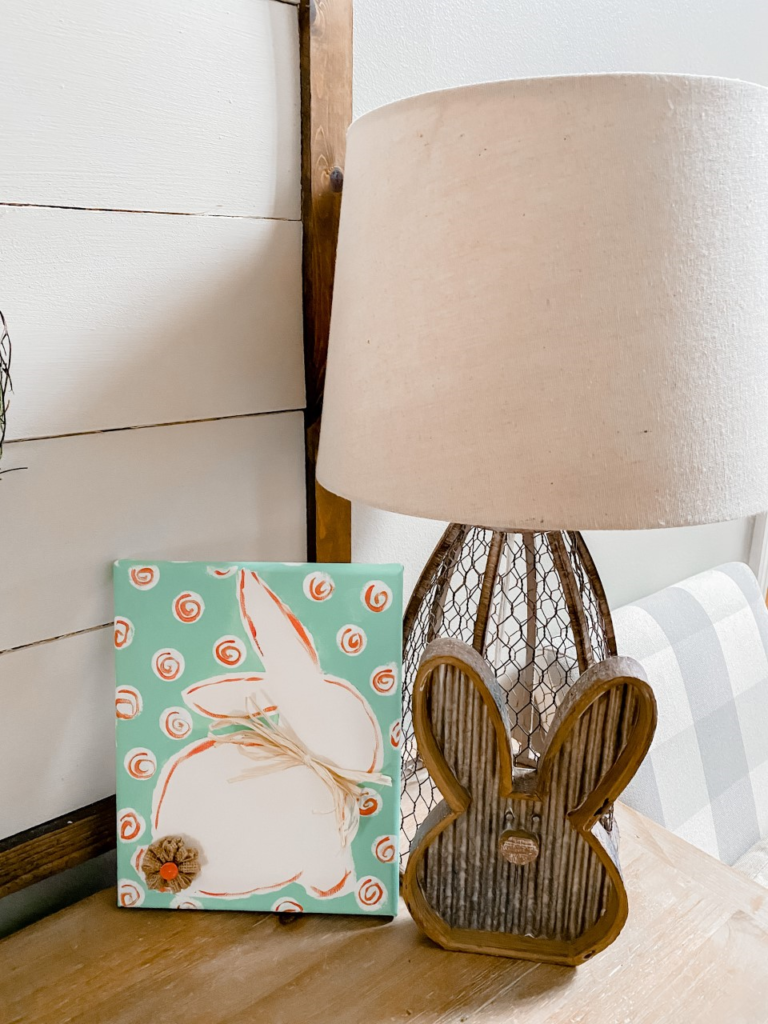 I hope you will take some time right now to get crafty and creative and make one also!
Until next time…
Stacey