Everyone loves a moss bunny in the Spring, and an easy bunny project is even better!
This DIY moss bunny project is simple and easy to do, but will add some charm and character to your Spring décor this year!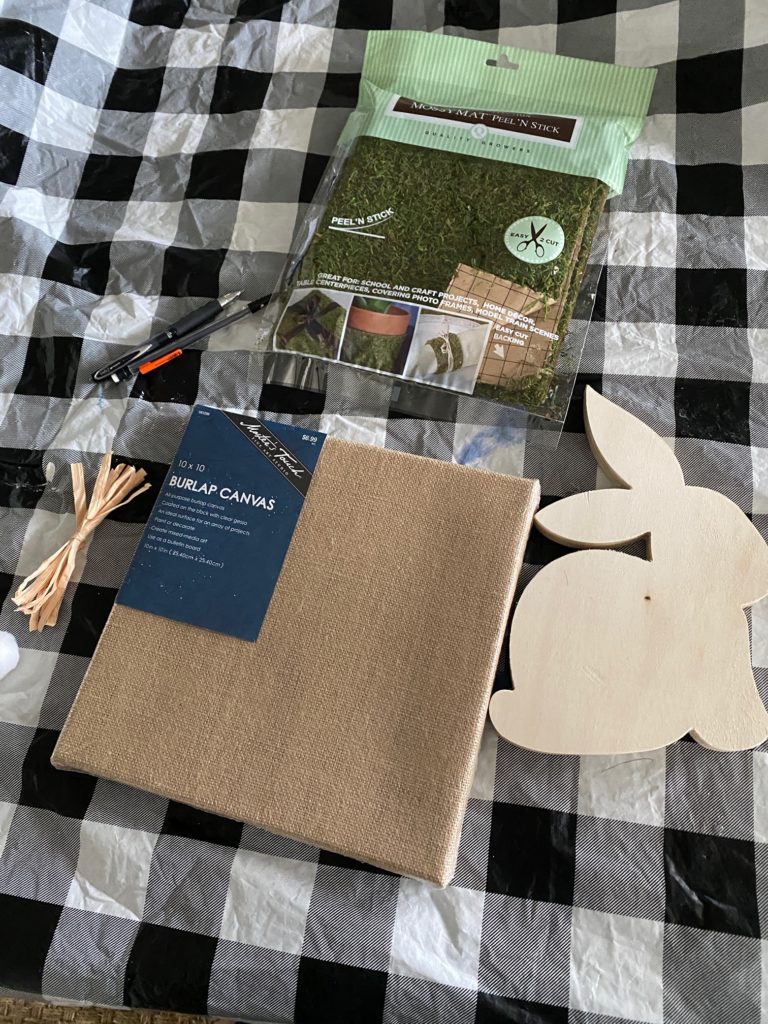 Sometimes it only takes a few supplies to make something really cute! I started off with this cute little 10×10 burlap canvas from Hobby Lobby. Get it when it's on sale, or use your coupon of course!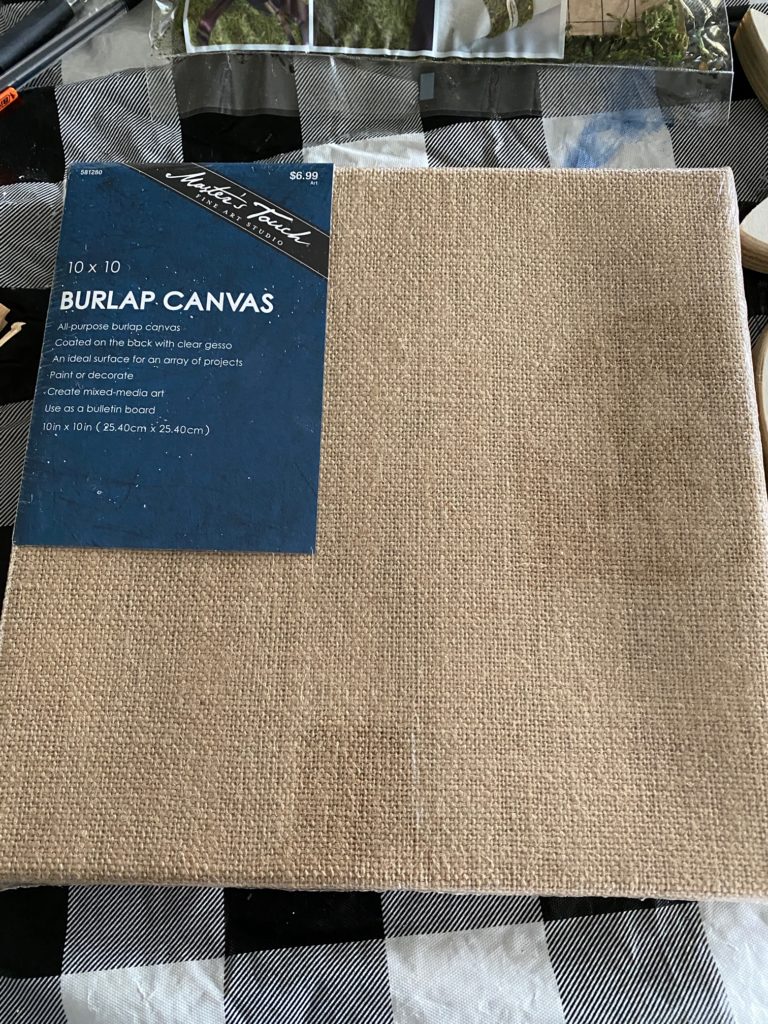 They sell peel and stick moss at Hobby Lobby also which is a GAME CHANGER for quick and easy projects like this! I've also heard they sell this at Walmart, and I bet you could find it on Amazon too!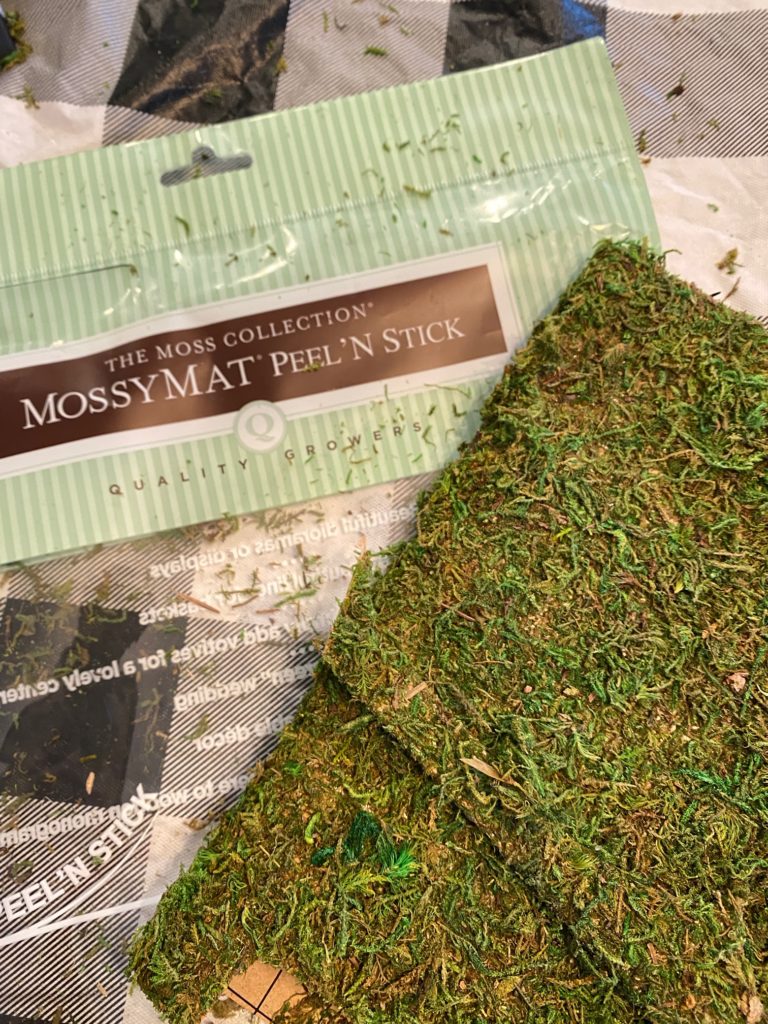 I used a little wood bunny I had from Hobby Lobby to trace on the back of the peel and stick moss. Then all you had to do was cut out the shape! (if you don't have this, free hand it OR print a bunny picture off the internet to trace)
Once that was done I simply peeled off the backing and placed it on the burlap canvas. Told ya this was easy!
You could honestly stop right there and it would be an adorable little moss bunny. I decided to add a little cotton ball for a tail and a little raffia for a bow to take it up another notch.
What do you think of this idea? I love how it looks set up in my little bench area of my home!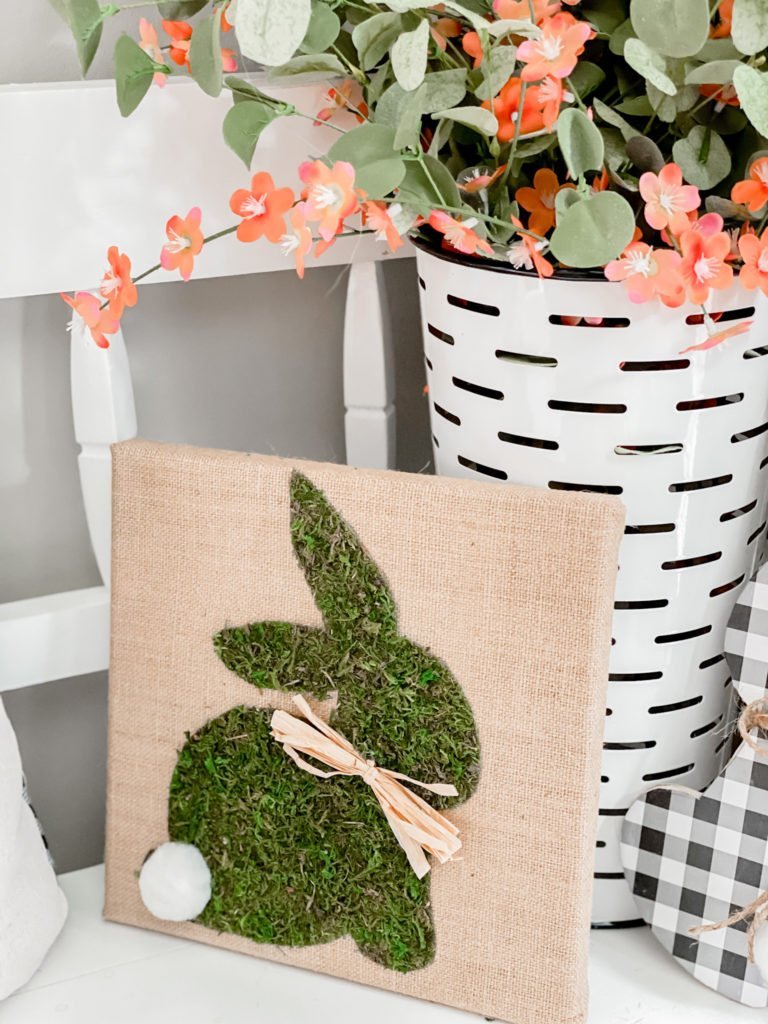 I hope you can take this idea and run with it and even make it your own and put your own twist on it! Either way…get crafty and creative!

Last year I made THIS peel and stick moss bunny and I loved it too! Get all of the details and information here!
Until next time…
Stacey