Well, it's Valentine's day and I'm pretty sure it's safe to say that my love language is PROJECTS! haha! I was so excited when Anthony said he would help me with this today!
Come see my peel and stick wallpaper in my office and how something so simple added such a fun pop to my desk area!
I ordered this peel and stick wallpaper from amazon, found HERE. I loved it because it's a light aqua with almost a gray undertone…which was just perfect for my room. And I of course loved the pattern too!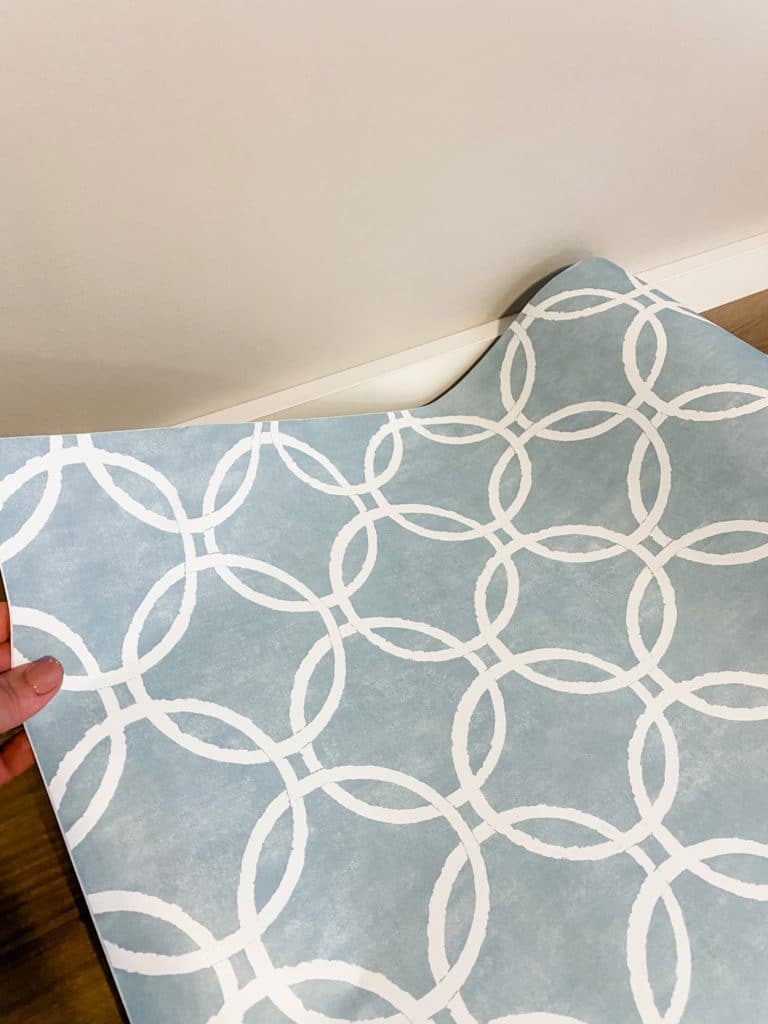 This is what the desk area looked like BEFORE we added the wallpaper! You can see the office makeover we recently had done HERE!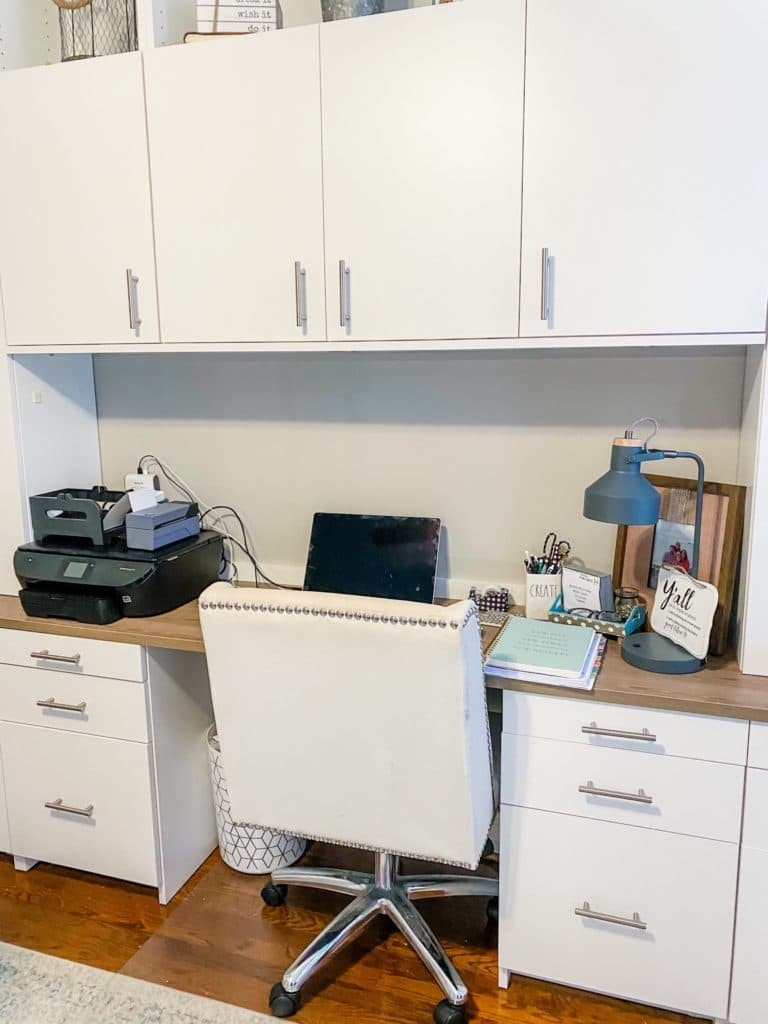 We decided to roll this paper out "the long way" so I wouldn't have as many seams. This only left us short a little bit on top, and we knew we could just add a strip up there and match it up!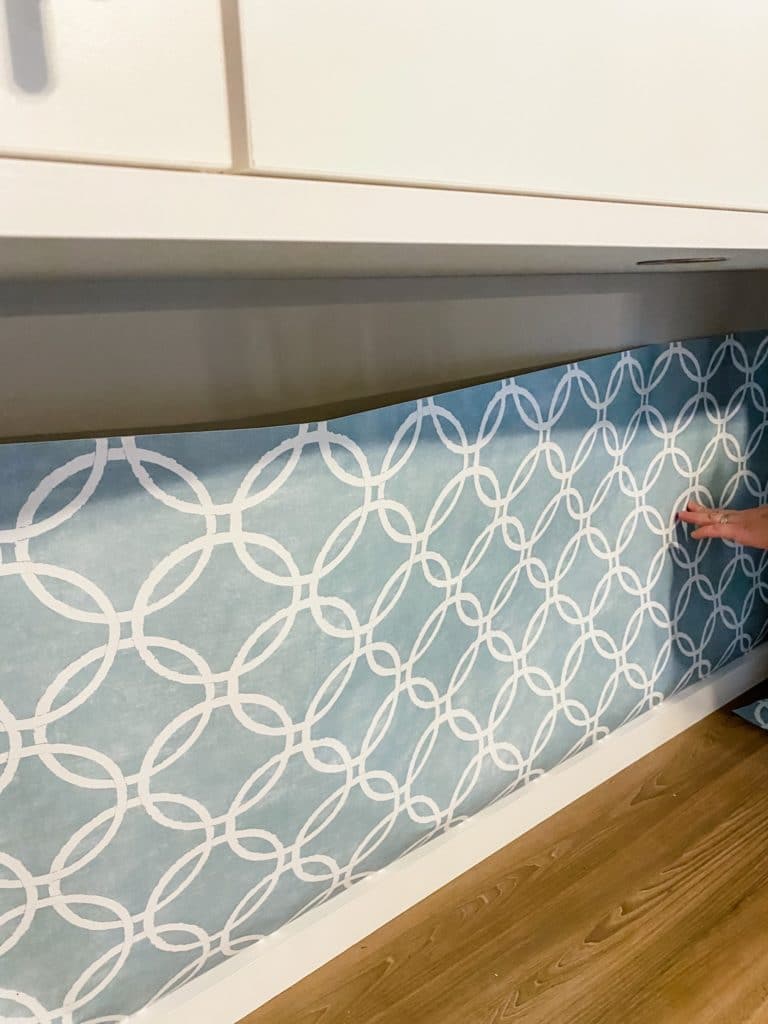 The key to this is to have two people so that one can hold and peel, while the other smooths it out. At least it worked really well for us!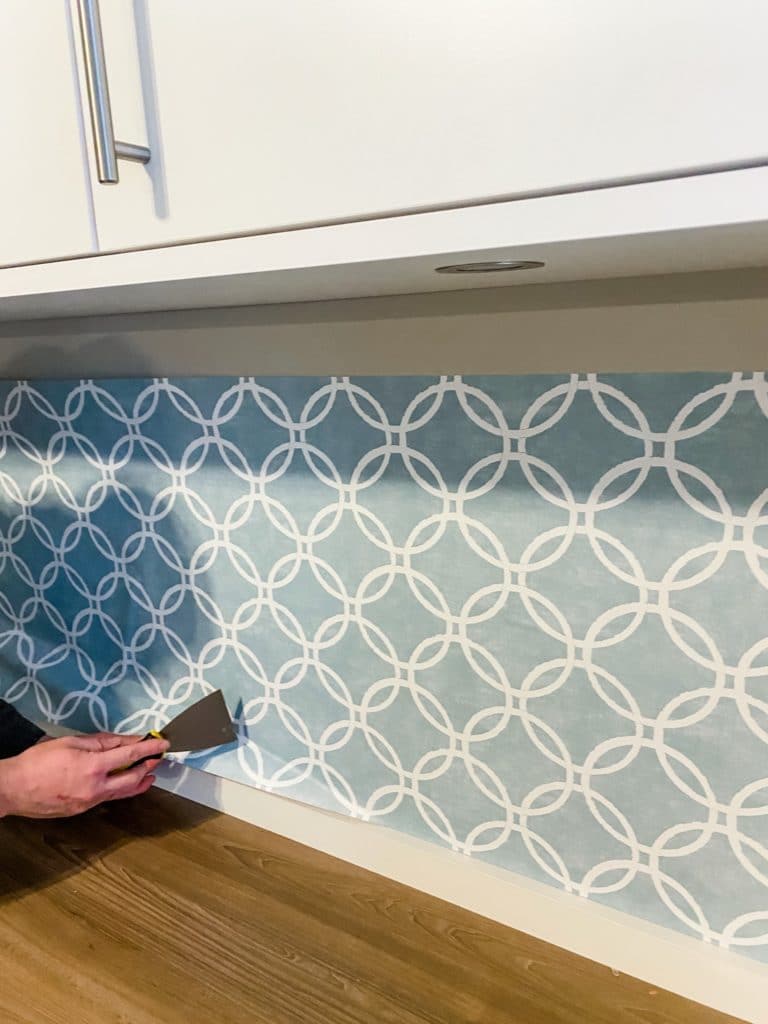 We covered the outlet up, then Anthony took an exacto knife and just cut the section right off where it was. Easy, peasy!
Last but not least, we had to cut a small and long strip to go across the top. The hardest part about this was just making sure we had the patterns lined up.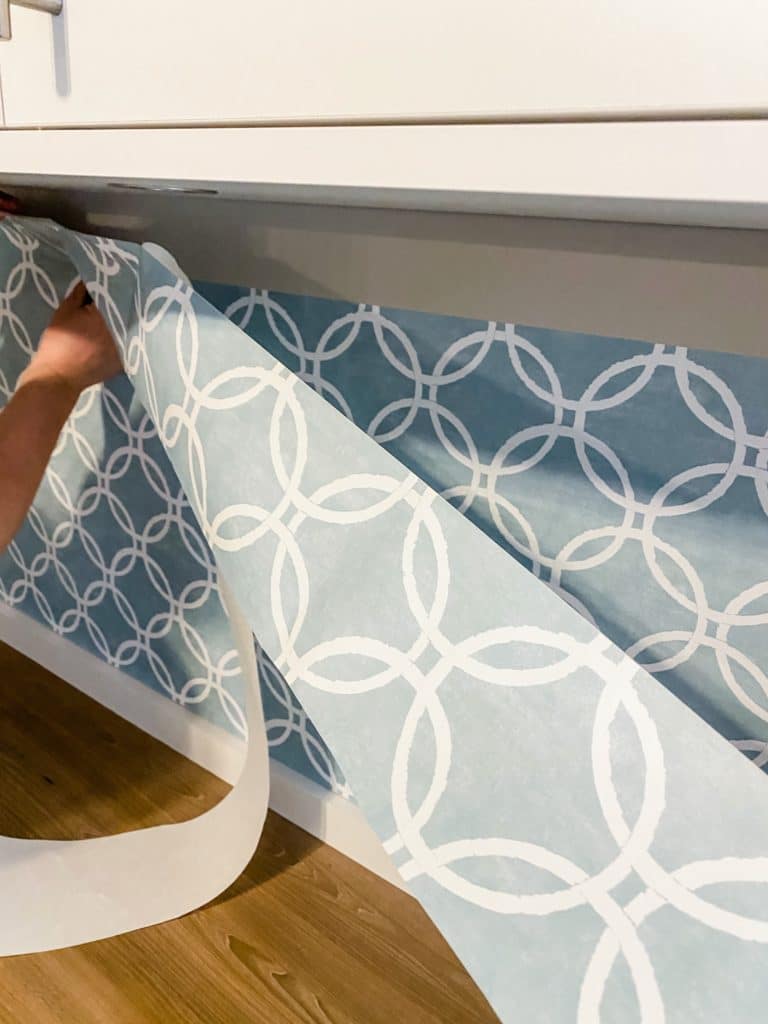 That was it!! This whole thing took us maybe 30 minutes tops!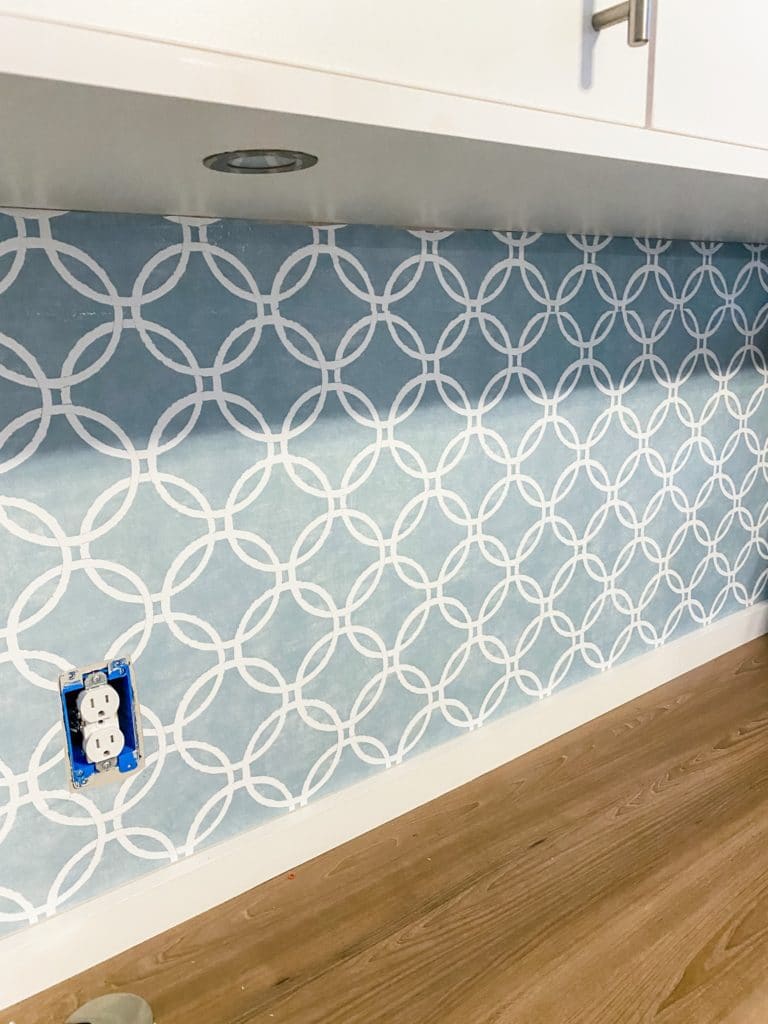 AND LOOK WHAT A DIFFERENCE IT MAKES IN MY SPACE!! I'm so in love with how this is coming together!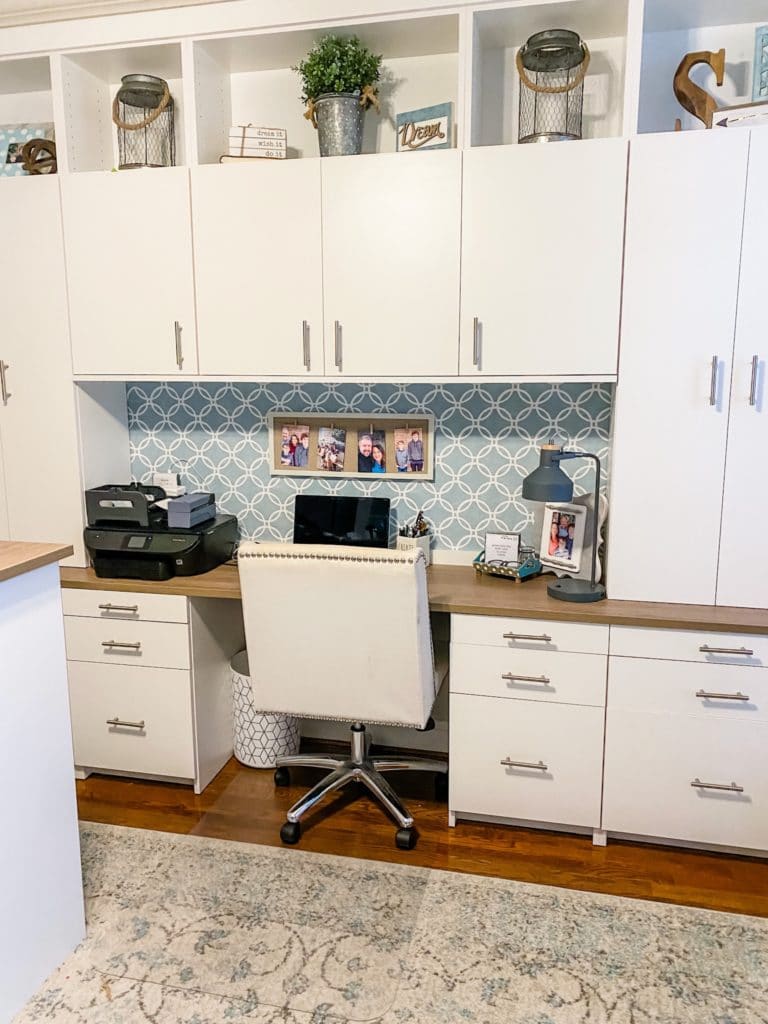 The little piece I hung came from my boys this Christmas, and it's perfect there!
I can't wait to show you more of this space when it comes to how I have organized ALL THE THINGS! I'm just not quite there yet. lol! Hopefully soon, so stay tuned!
Until next time…
Stacey