It's Fall y'all! Well, not quite…but on the inside it's starting to look like Fall around here!
Come see my sage green Fall living room with subtle pops of orange for some ideas and inspiration for your own home this Fall!
If you know me, you know I love sage green for MANY seasons. I have had this room so neutral since we moved in and have truly loved it, so I knew that adding sage green would be the perfect compliment color to what I already have.
Per usual, my inspo almost ALWAYS starts with pillows! (Shocking, I know!) But when I saw this combo of pillows at Marshall's, I knew I had to have them!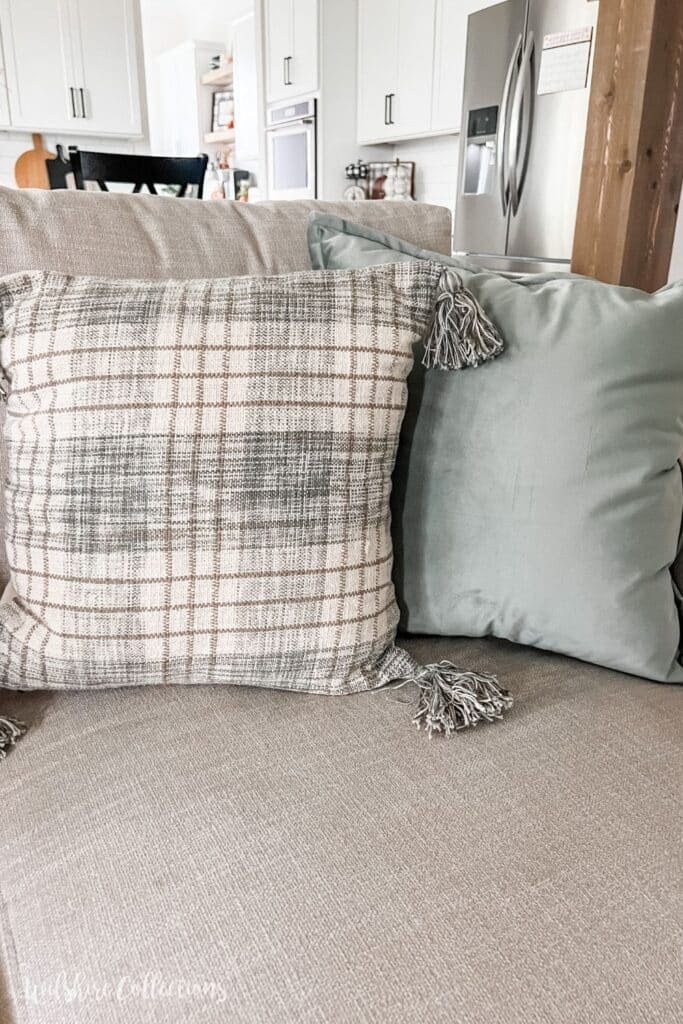 Now that we have 2 couches in the living room, I need 4 of each style (since I like things symmetrical).
I ended up finding these cute pillows at HomeGoods too and they were just PERFECT with the rest!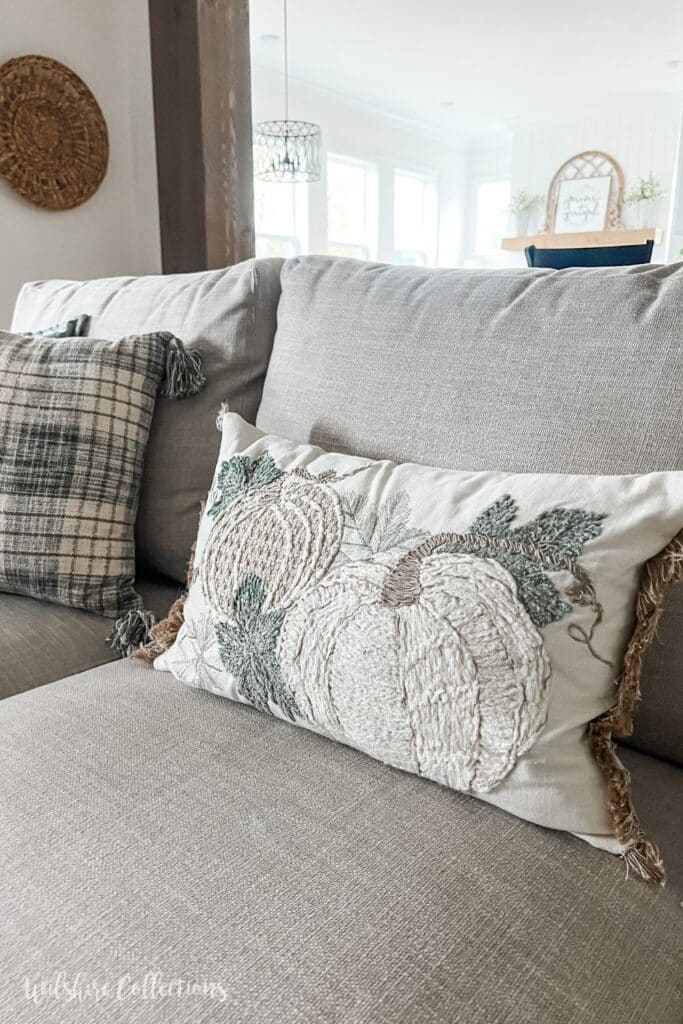 One of my favorite things I did in here for my Fall living room is this beautiful centerpiece on the coffee table! I used a bowl I've had for years and filled it with all the fall things!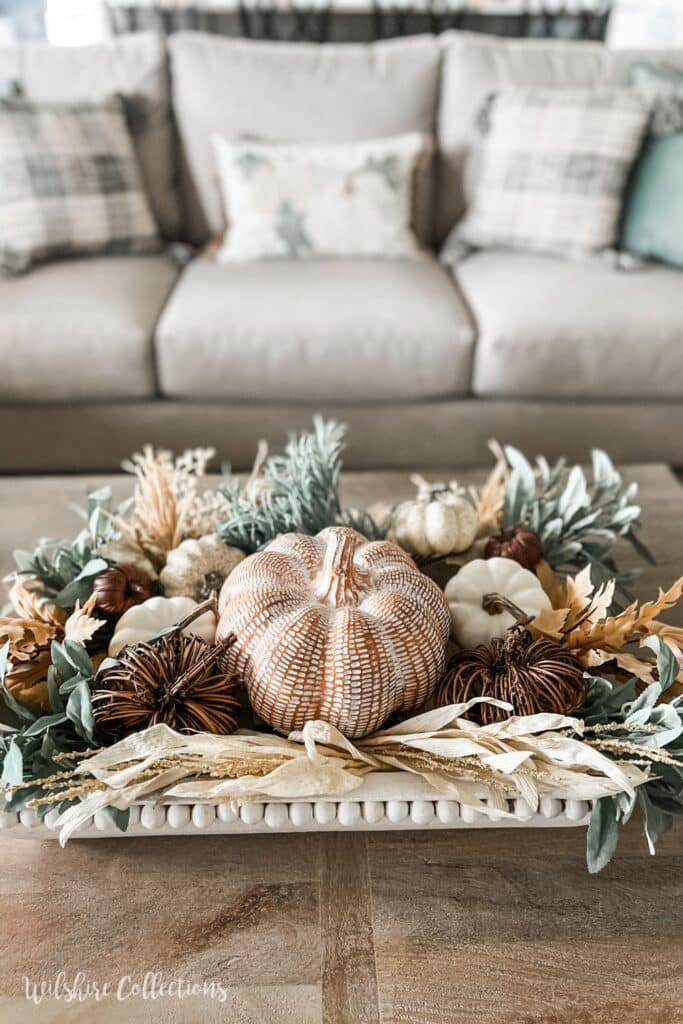 Let's move on the fireplace! Yes, there's a TV above there which does limit you in decorating. However, if you focus on the BOTTOM half of the fireplace you can still make it adorable for Fall!
This grouping has some fall florals and a couple DIY's I did and I just love it!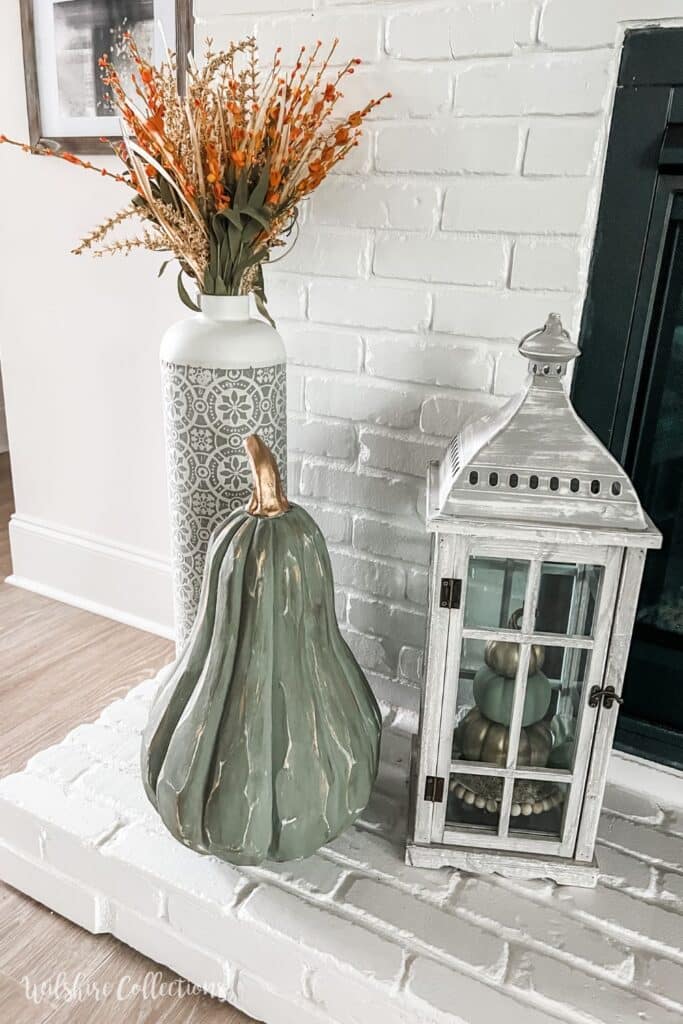 And I'm pretty much obsessed with this basket! Filled with pillows I already had and of course PUMPKINS!
Up top, I simply switched my greenery out for some fall stems to add a little touch of Fall!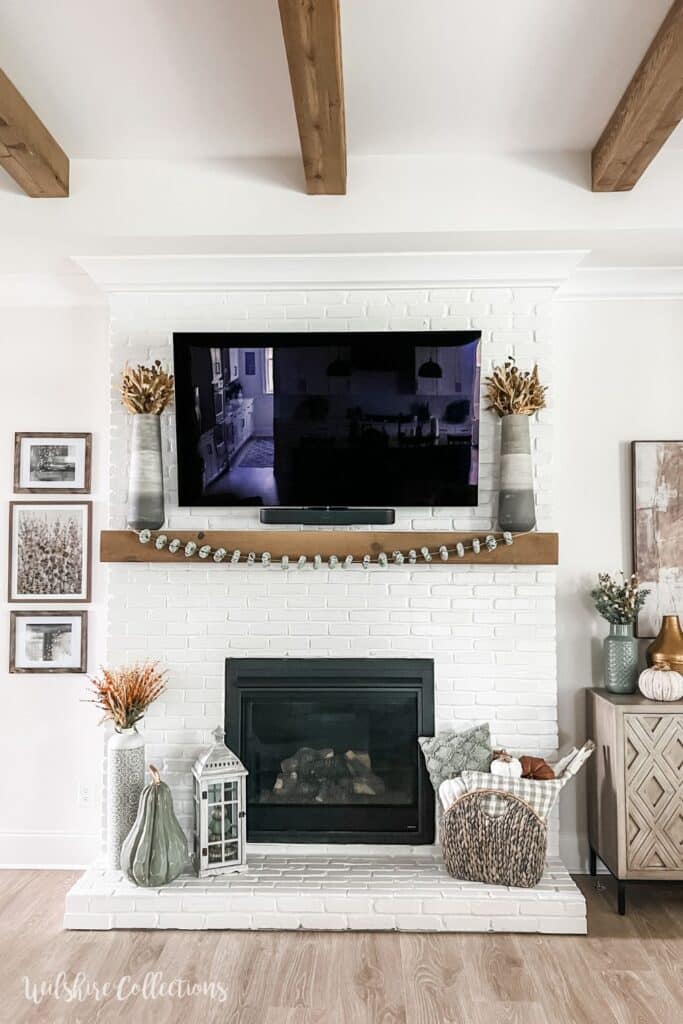 We can't forget the built in bookshelf area! I really wanted to do a mixture of what I already had up there with my everyday decor and just add in touches of fall! Read more about my Fall bookshelf styling here!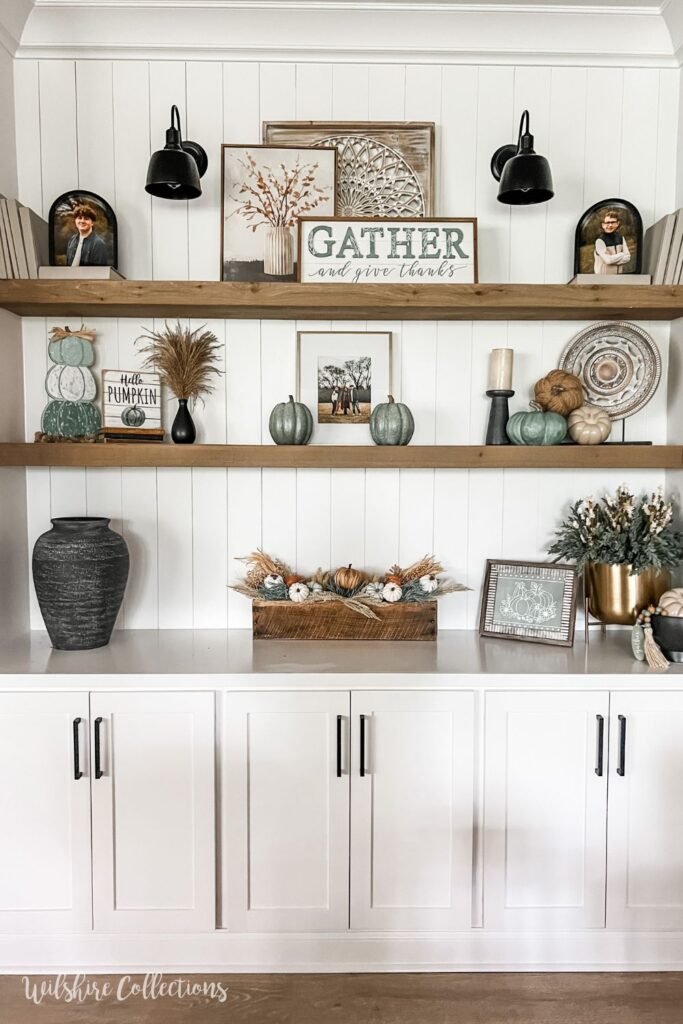 These little pillows from Kirkland's last year brought in that small pop of orange I wanted and look so cute on these chairs!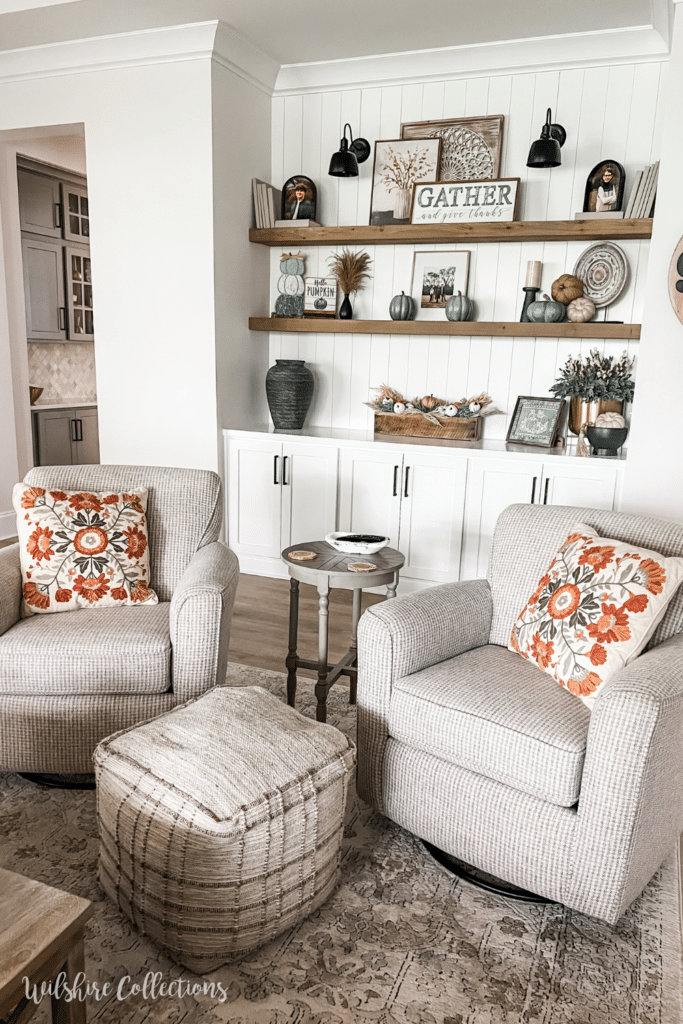 I'm super happy with how it came out. Simple yet makes a statement!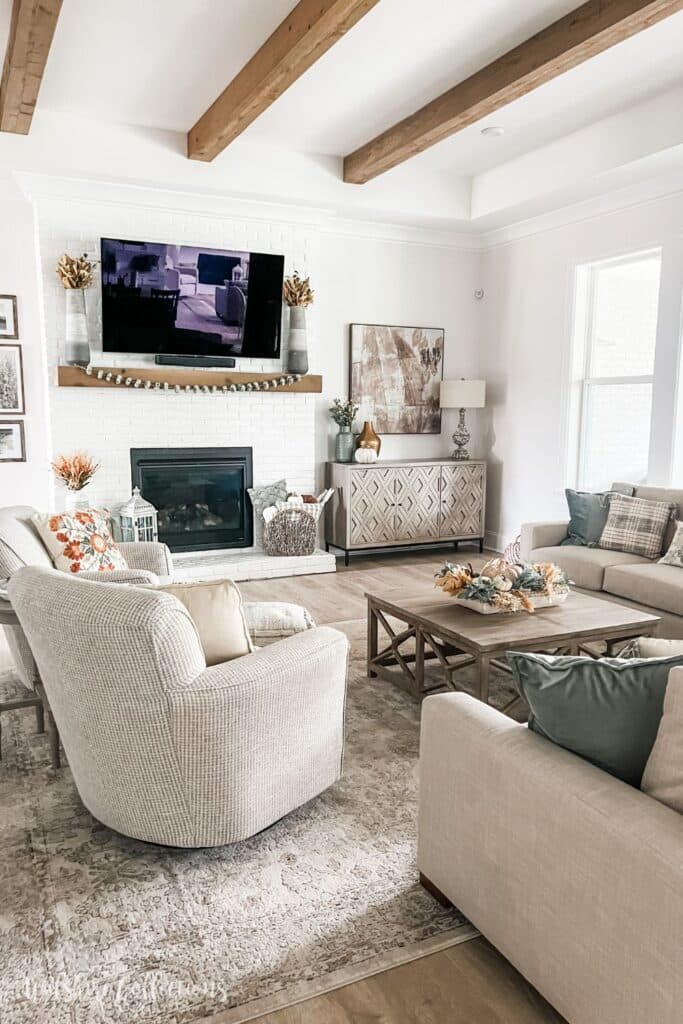 Let me know what your favorite part of my sage green Fall living room is this year! Hope you're inspired!
Until next time…
Stacey
PS…Bailey approves!