Sometimes even simple touches can bring big results! This goes for Fall and any season!
These ideas for simple fall decor touches will give you some inspiration for your home that are easy to implement!
My entry way areas are always fun to decorate each season. Sometimes I go "over the top" and sometimes I crave simple. This year felt like a simple year, yet I'm in love with the results!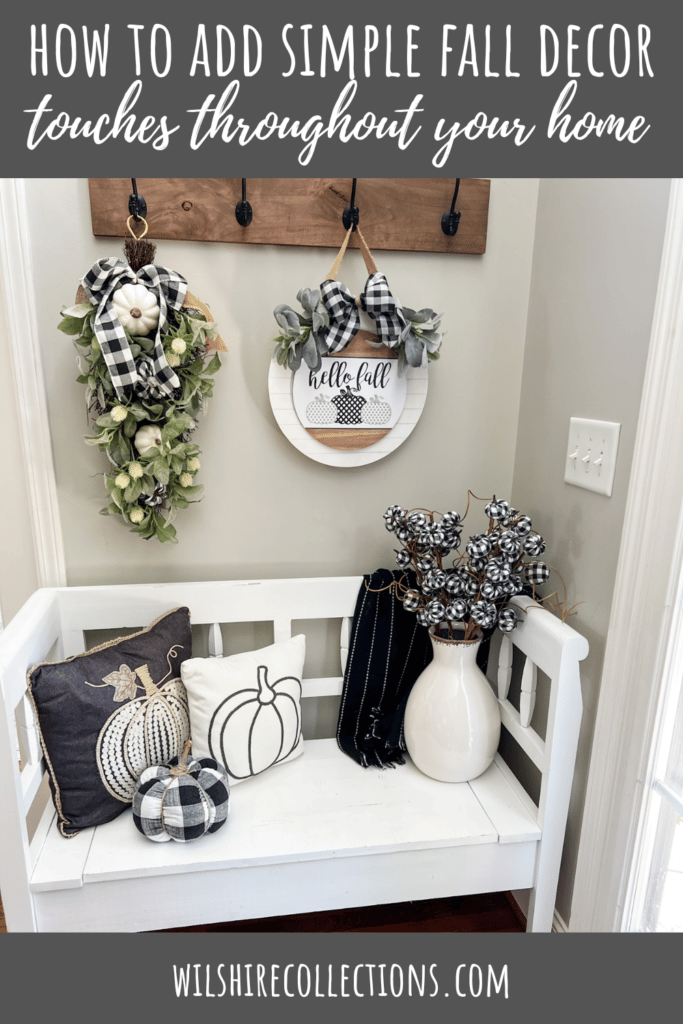 Let's start with the simple fall decor touches I added to my entry bench!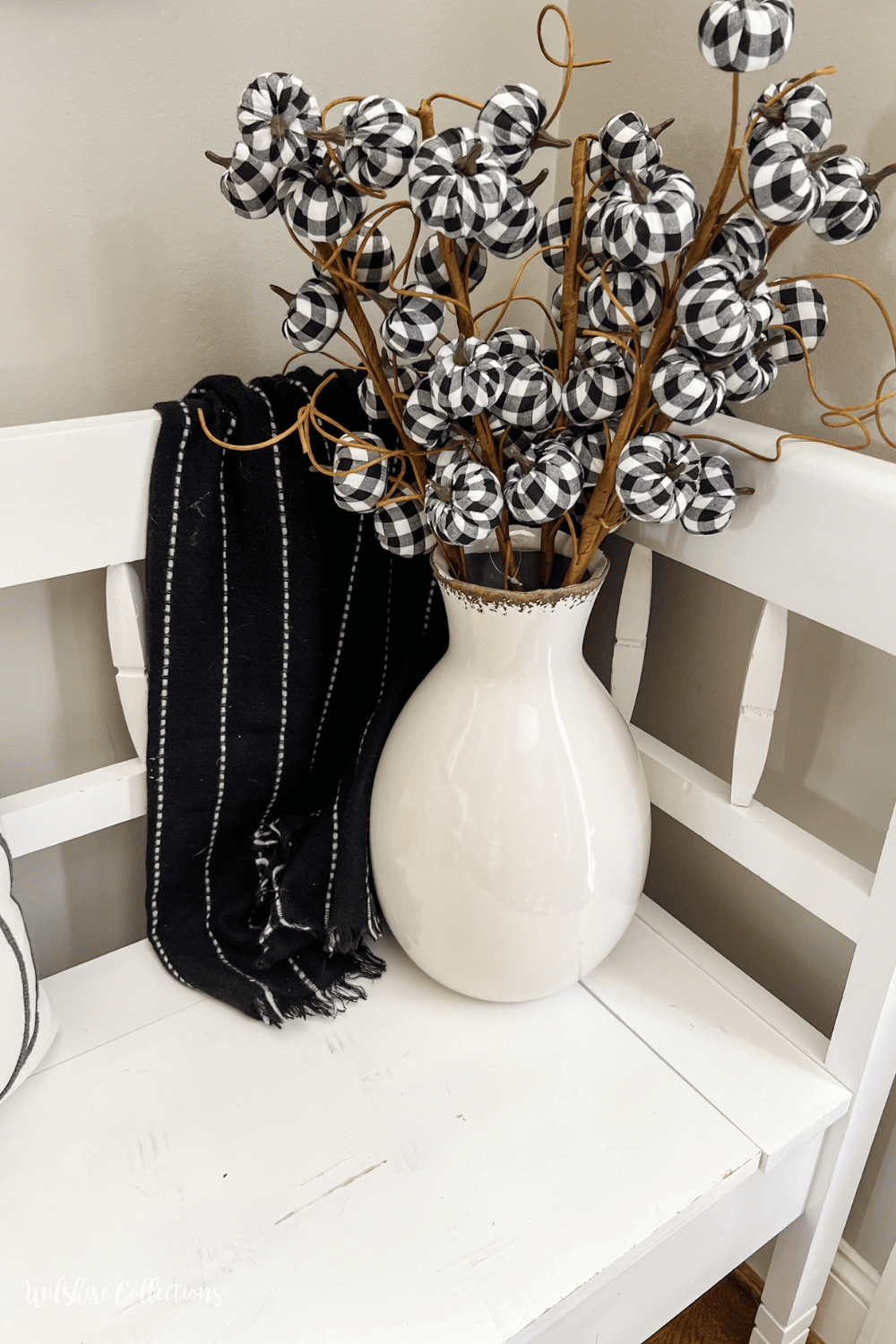 The only thing new I added here was the big pumpkin pillow from Big Lots. Everything else I have collected over the years. Except…
I also made this interchangeable wall decor piece! This is the project we will be making in my Fall for Crafting workshop this year, and I'm in LOVE with it! How cute does it look hanging here?!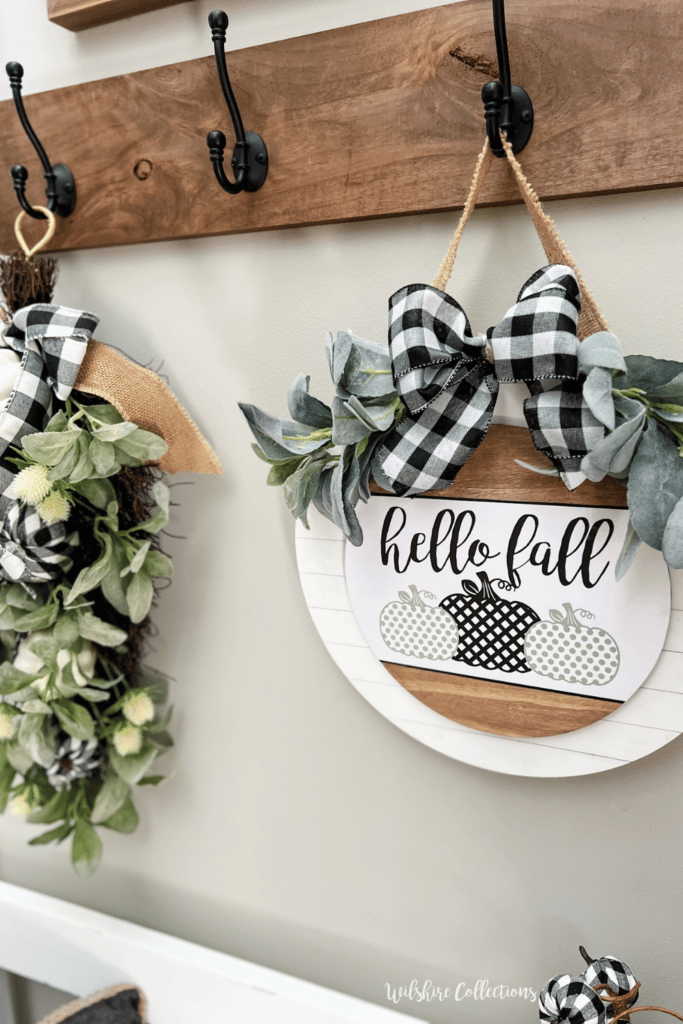 It's not too late to join the fall fun…and you will get SEVERAL printable bundles included in the workhsop! Click the button below to read more and join us!
It came together so cute!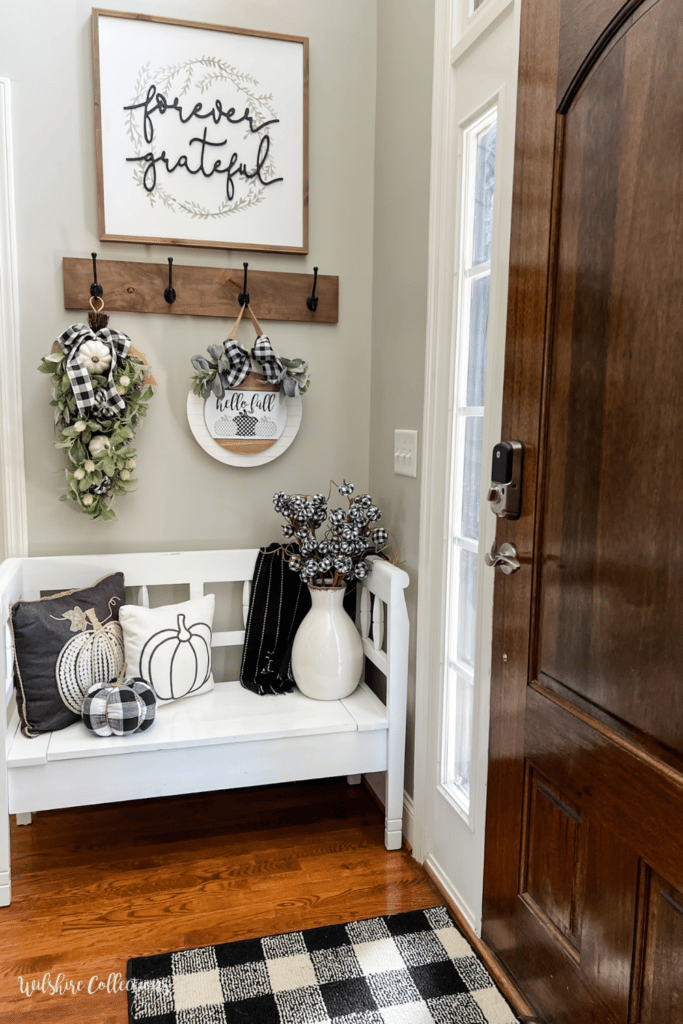 Next up, is this other little piece in my entry! The only new thing here was the little cozy sign from Big Lots! So simple, but super cute and just the right amount of Fall "punch."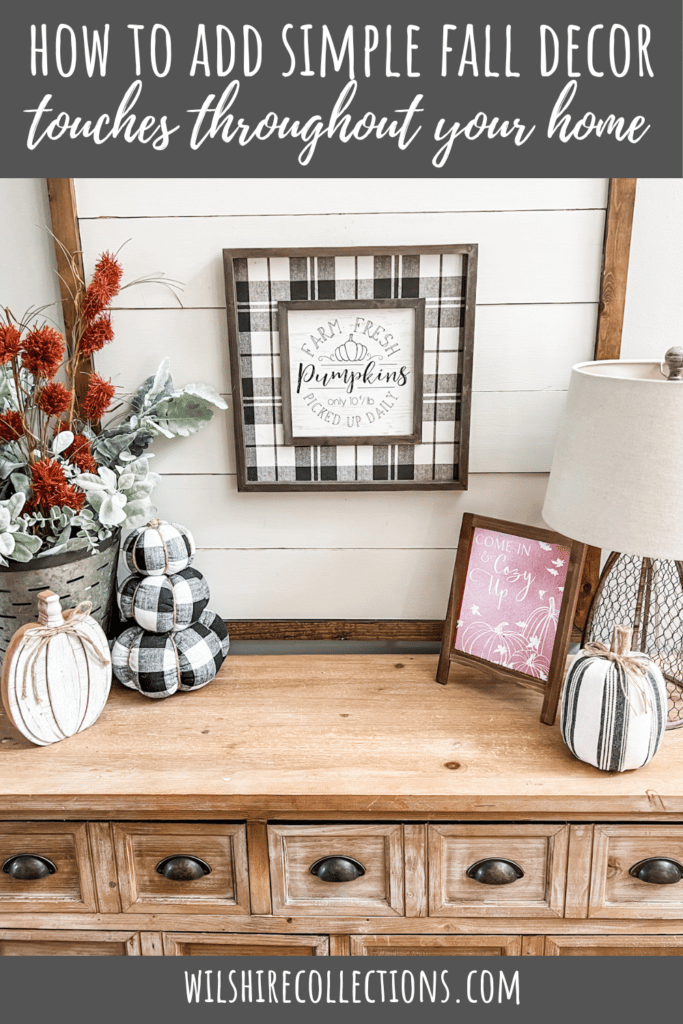 I hope this inspires you to add some simple fall decor touches throughout your home! And also to know that it's A-OK to use some different color schemes in different parts of your house as well. Do what you love and what brings you joy!
Until next time…
Stacey