I love Sunflowers! Do you?! I think they are a great late Summer floral that can move you right in to early Fall. Win, win!
Come see my sunflower decorations in my entry way for some ideas and inspiration on some late summertime vibes for your home!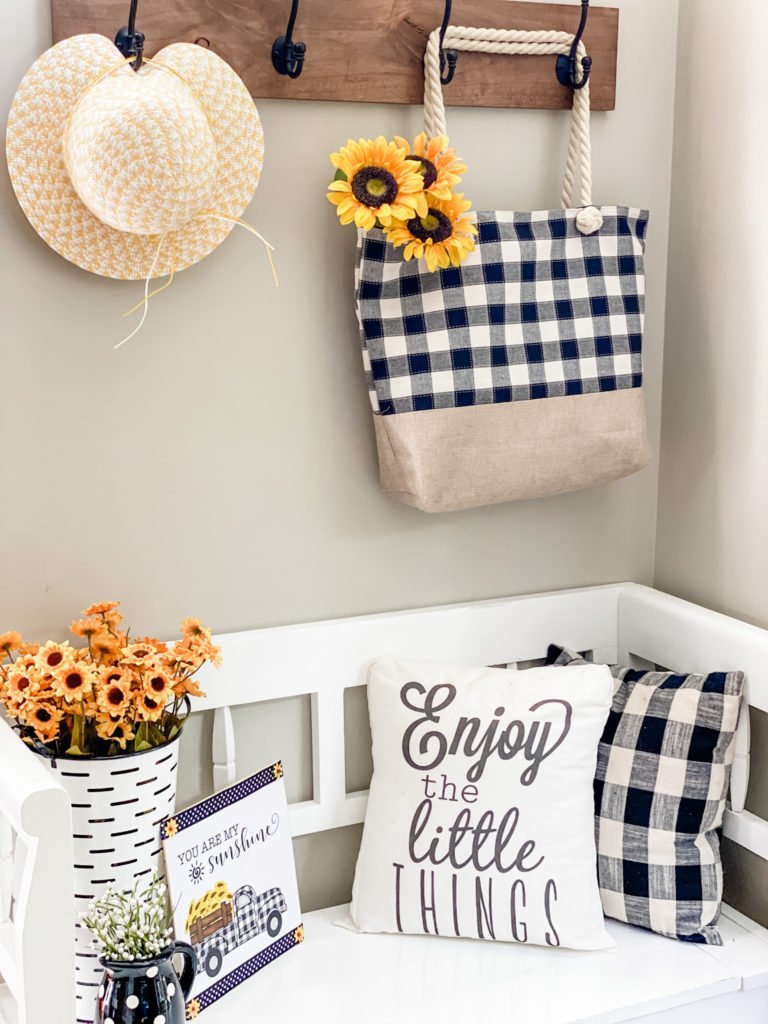 If you aren't quite ready to bust out the pumpkins just yet, putting some sunflowers out will bring both cheer and warmth to your home!
I created these cute Sunflower Printables and a did a craft with this one, which sparked the idea to decorate this space this way. You can get the printables here and join my new PRINTABLE CLUB here for new designs!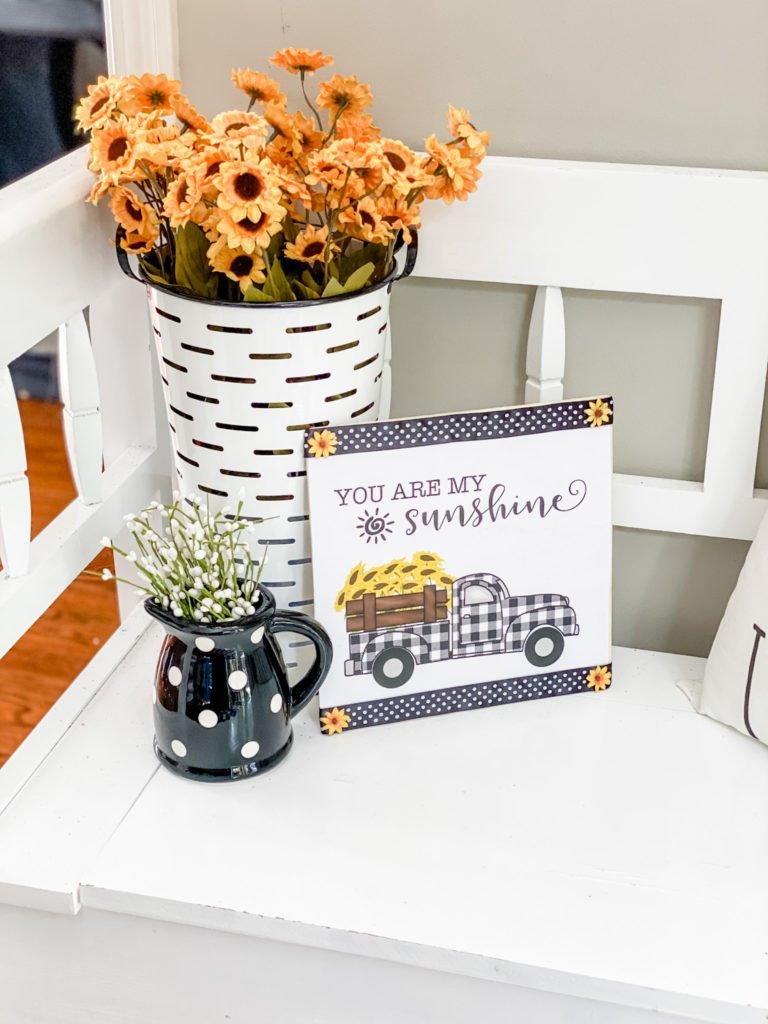 Both of the vases looked so cute with it! On the other side I just layered a couple of pillows I already had on hand! Easy peasy and too cute!
Up top, I grabbed this hat from the dollar tree just because I thought it would look cute and go with my "It's still summer" sunflower decorations! haha!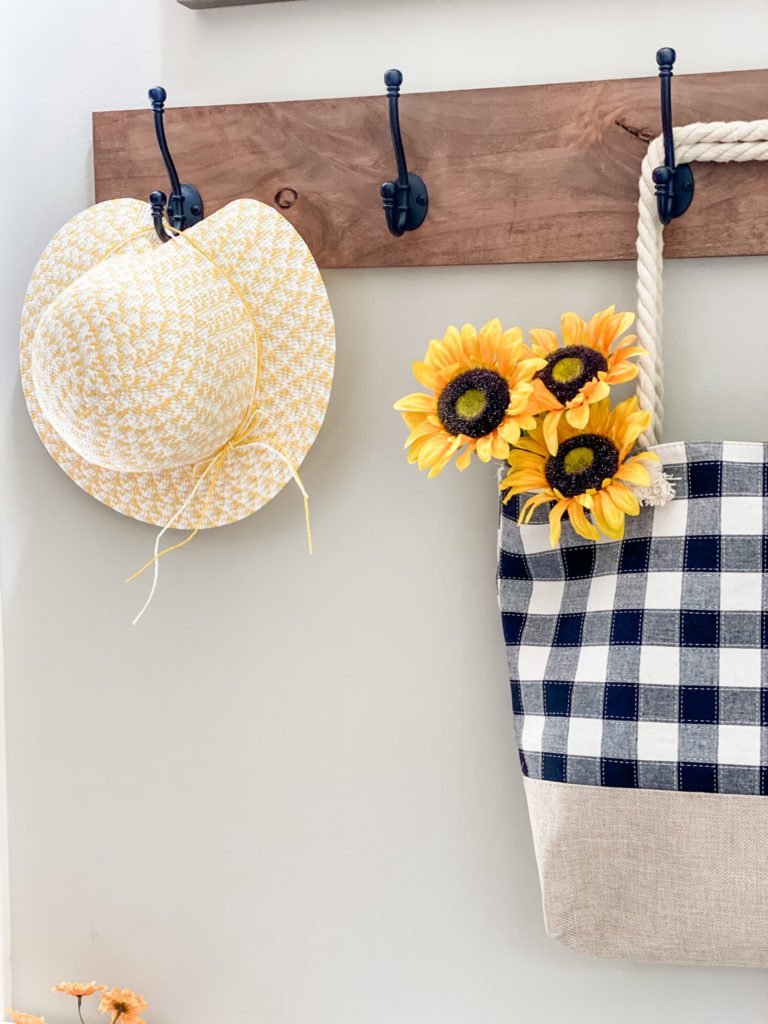 I also hung my buffalo check bag (it came from Refabbed Boutique a few months back) and put some sunflower stems coming out of it that I got from Walmart.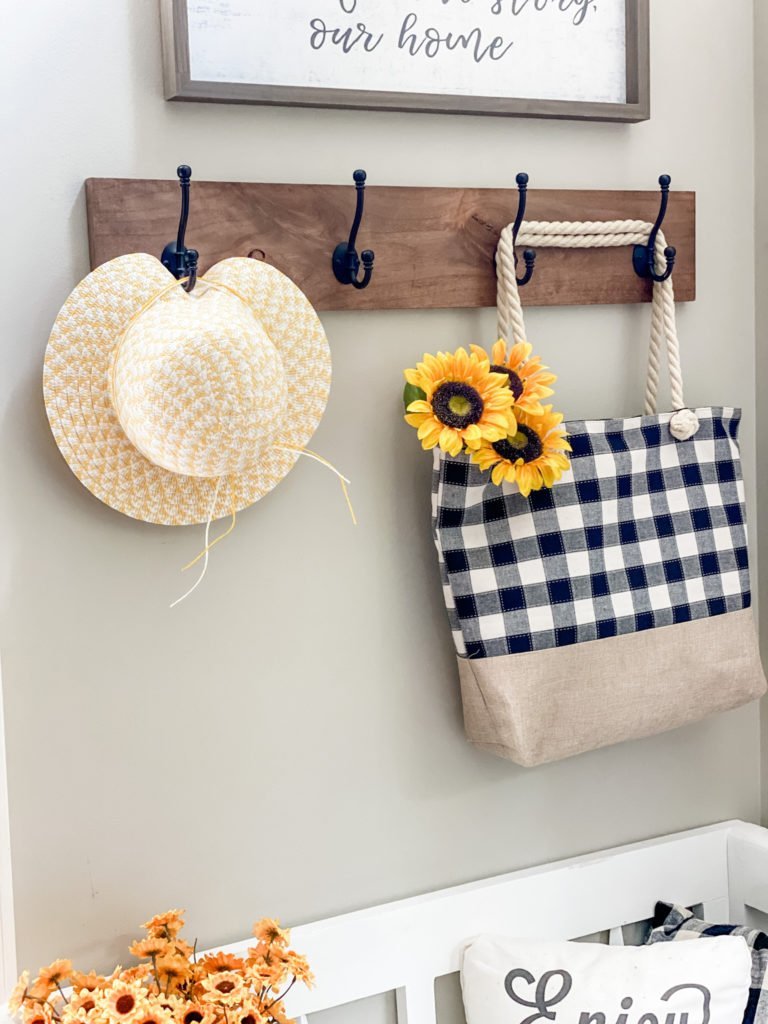 Here's the whole thing!!
The bench came from Kirkland's a few years ago, sign from Kohls' online, and buffalo check rug is from Marshall's…just in case you are curious!
What do you think of my sunflower decorations in my entry?! Are you using sunflowers in your home right now? I would love to know!
Until next time…
Stacey