Happy Fall Y'all! I'm back with another reveal and more Fall fun!
These traditional fall decorating ideas will bring the warmth of Fall into your home and instantly add some cuteness to any space!
Today I'm excited to show you my hearth room decorated for Fall! This is different than our living room, it's a sitting area off our kitchen…and one of my favorite spaces. You can see my fall living room here!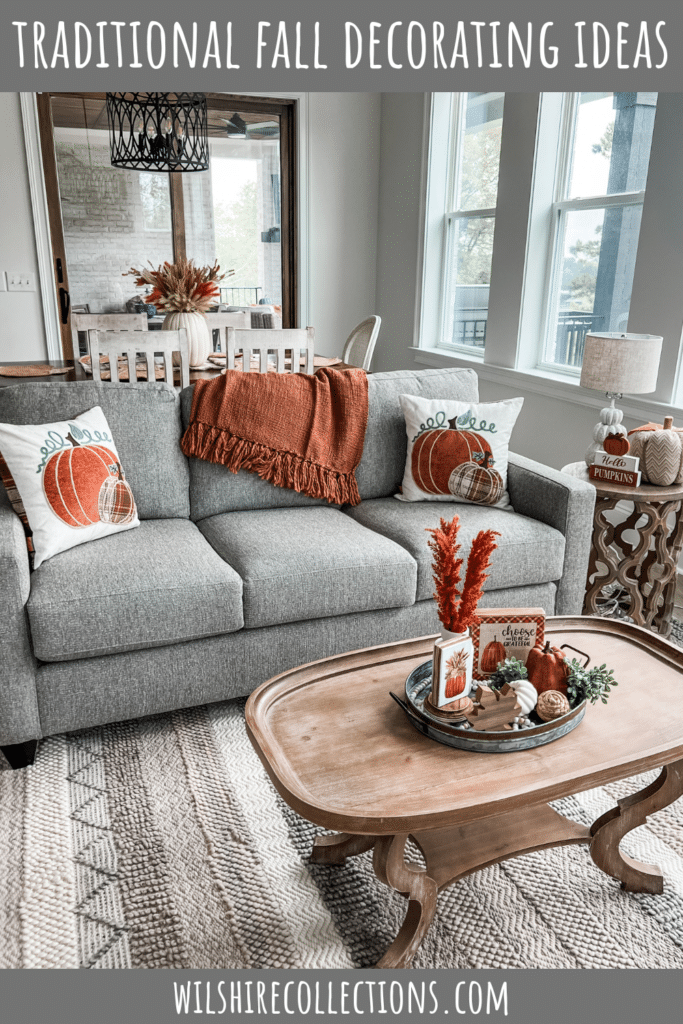 Let's start with one of my favorite parts…THE PILLOWS!! If you don't know, I have recently started a pillow cover club and this is the pillow from September 2023! How CUTE is this?!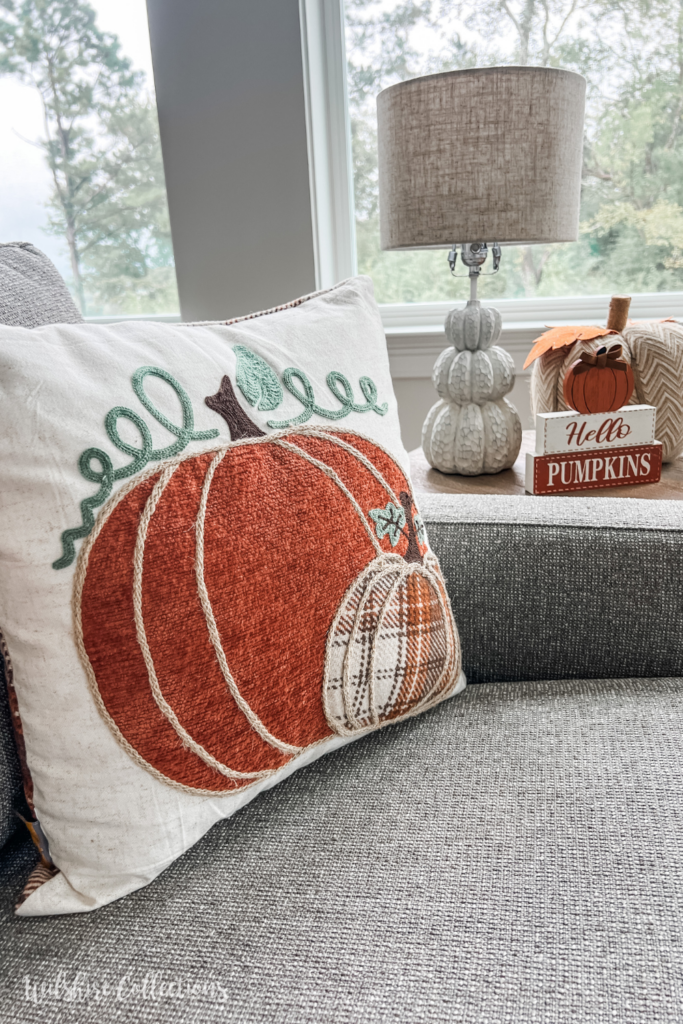 It's truly been a JOY to see the pillows that I have designed and had made in so many of your homes now! Let the pillow obsession fun continue!!
I have one on each end of the couch, with this cute throw from Homegoods in the middle! And PS…even the BACK of the pillows are cute!
On the coffee table, I of course had to decorate a little tray! It would be complete without some printable crafts. Aren't they so cute! Check out my fall printables here!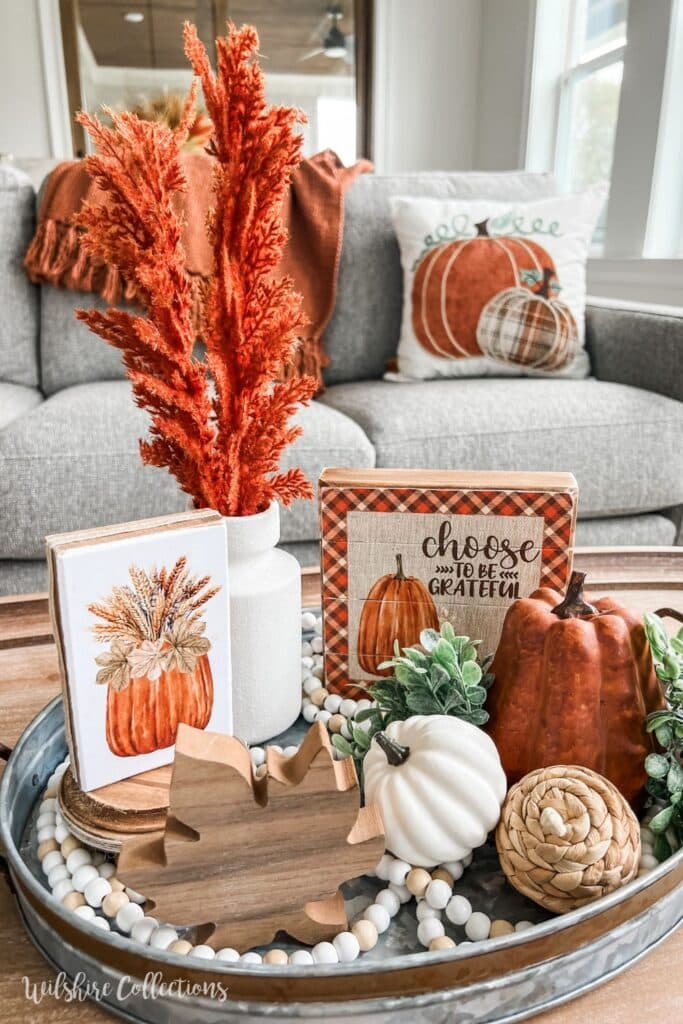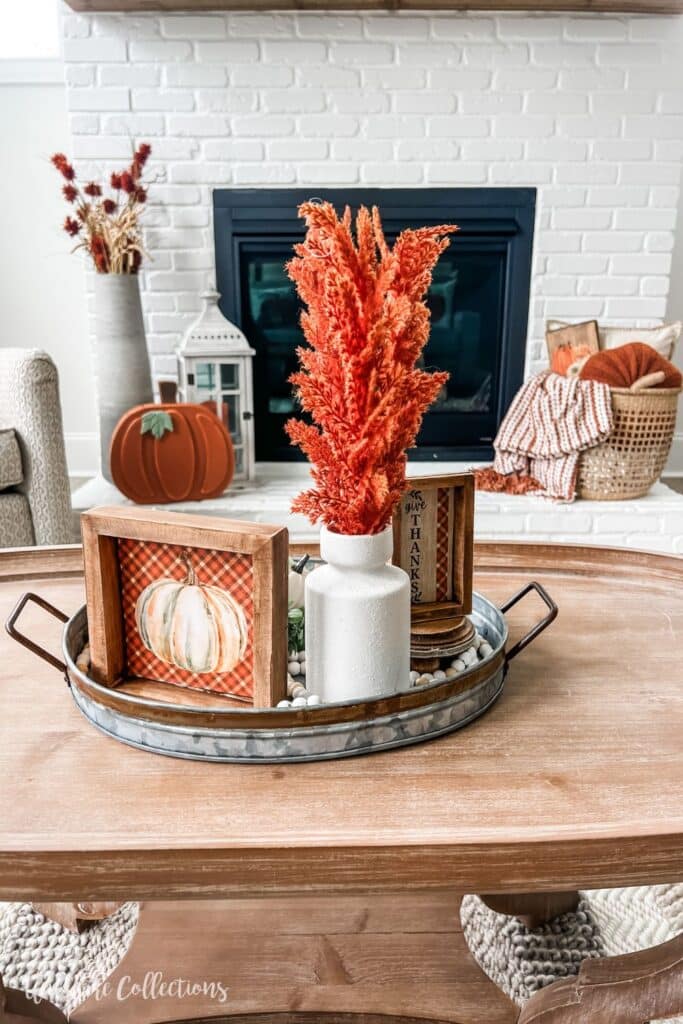 Next up is the fireplace! In our living room we have a TV over the mantel, but in here it's mine oh mine to decorate!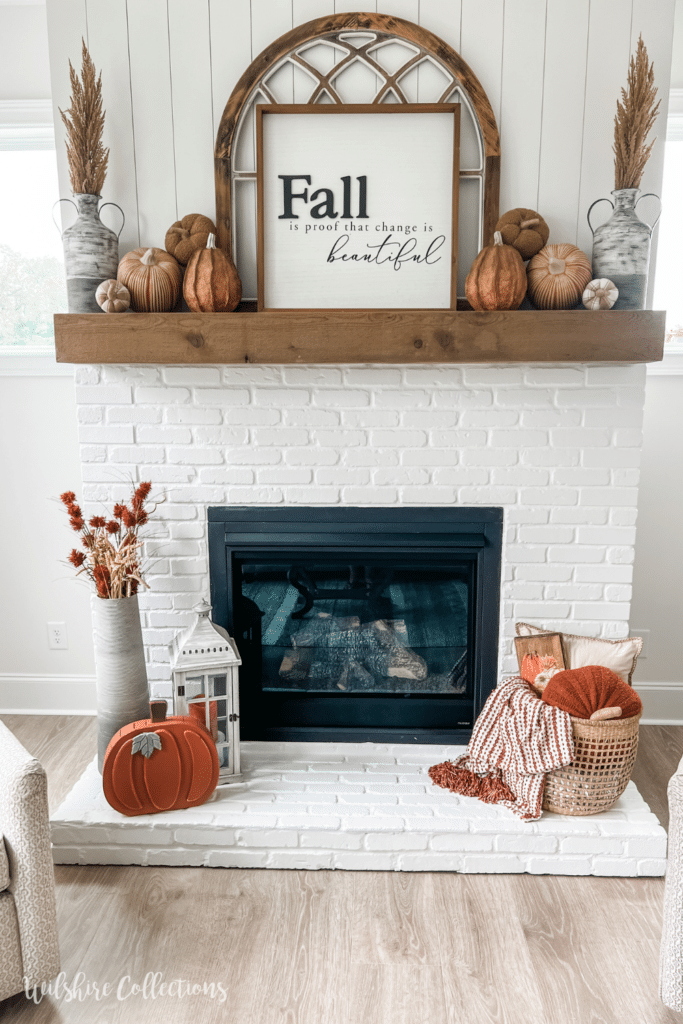 I absolutely love how this basket is styled on the hearth. A blanket, pillow, pumpkin pillow and a little DIY printable sign = perfection!
A vase with fall stems, a pumpkin and lantern from Kirkland's complete the other side!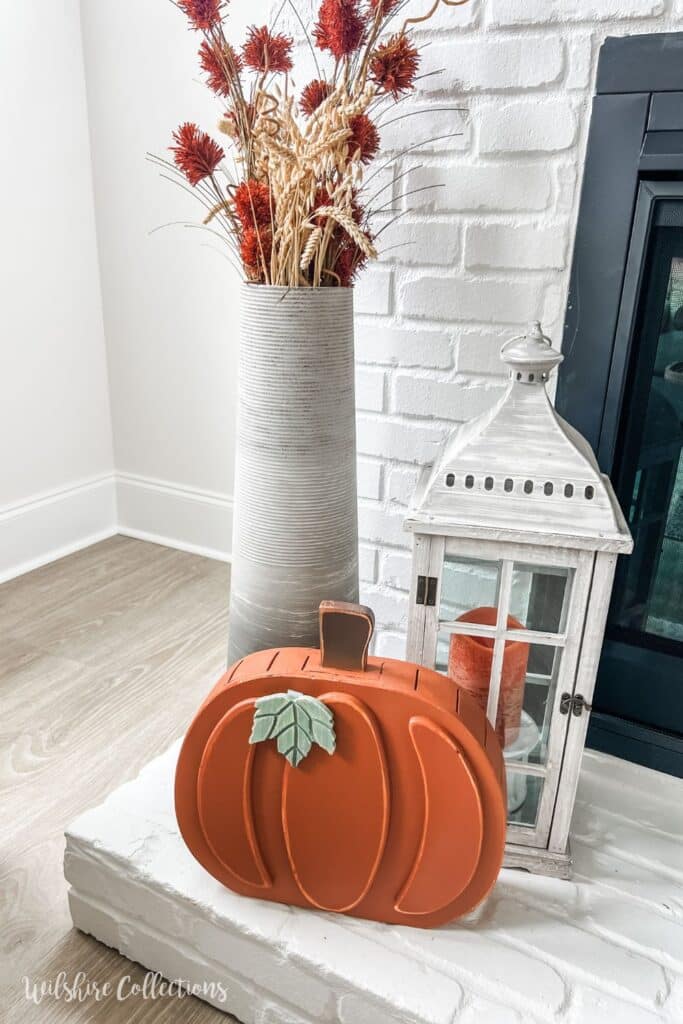 And up top…I used a sign and wooden arch I already had and just added some vases and lots of pumpkins to tie in the traditional fall decorating vibes! (Pumpkins came from Kirkland's this year and years past)
I truly love this space and spend a lot of time in here for sure!
This is also the area where our eat in kitchen table is, so for it I kept it simple with this DIY centerpiece I made last year and some cute placemats from Homegoods!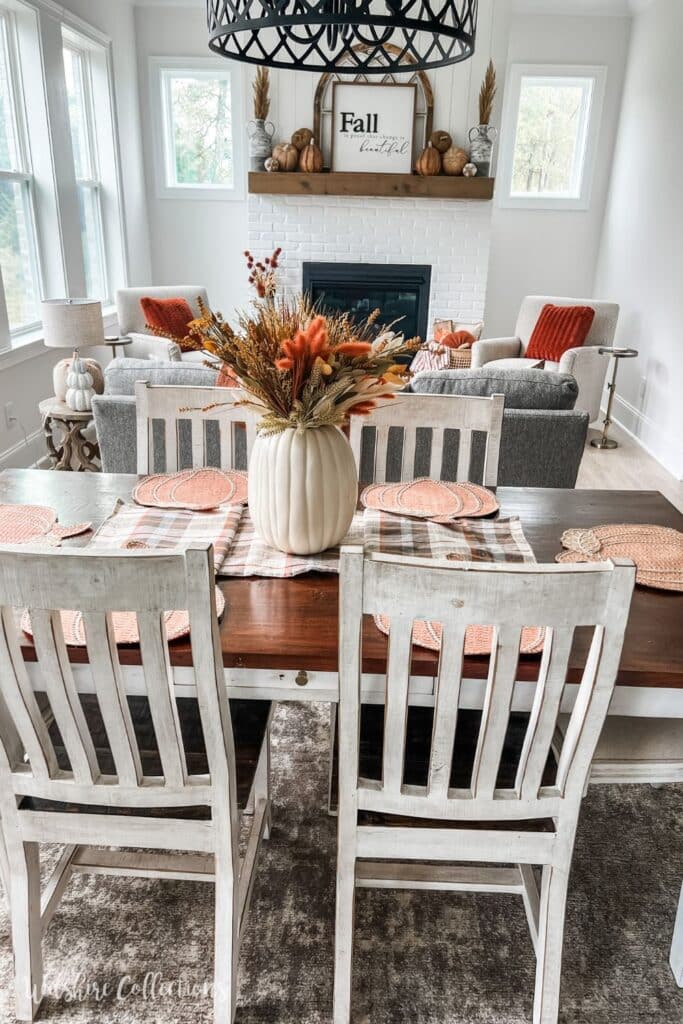 What do you think of this space and all the traditional Fall decorating ideas?! Do you have a favorite spot?
I don't use orange typically in my home, but in the Fall I am HERE FOR IT in certain places and certain ways! You have to do what you love and brings you joy when decorating, and this space brings me joy for sure!
Until next time…
Stacey