It's that "awkward" time of year…am I right?! Christmas is over (cue tears), and we are in that in between stage before the next holiday rolls around and sometimes it's hard to know how to decorate our homes next!
I've got some ideas on how to transition to Winter decor after Christmas that I hope help make the transition easier for you!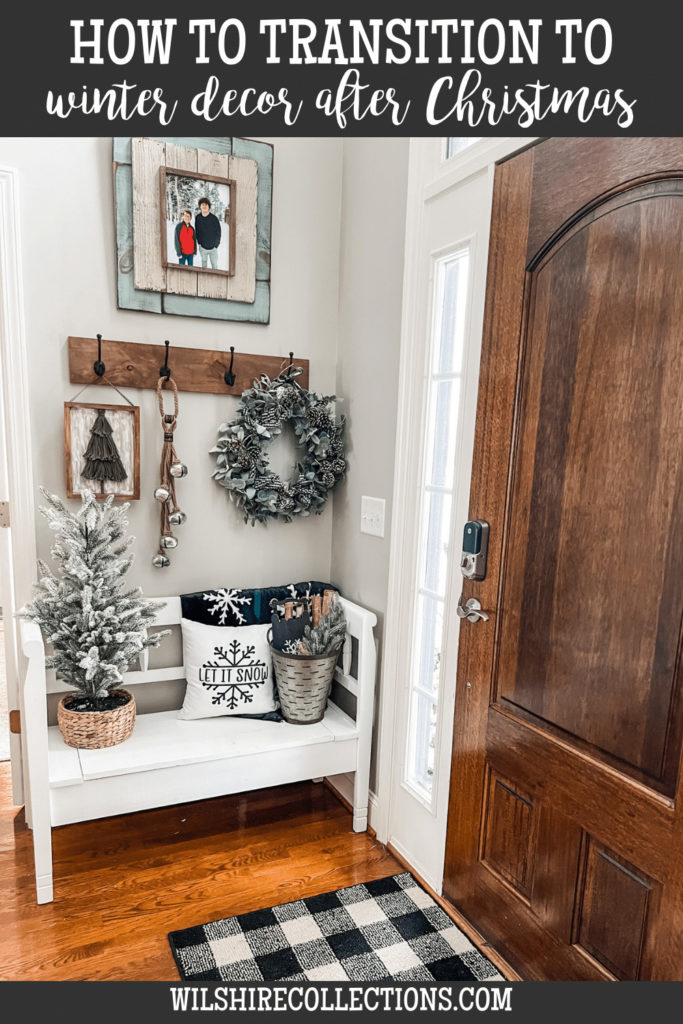 For me, I was ready to go to everyday decor in some parts of my house (pics of that coming soon). BUT, I always love doing a little winter decor as well. So, here are the spots I decided to add some winter touches!
You can get the throw and pillow seen on the bench from my shop here! And the cute printable craft is in my shop here. Everything else is older and from here there and everywhere over the years!
Here are my best tips when you are putting the Christmas away, but want to keep out some winter.
Start a pile of all things that you think might work for Winter…don't pack them up just yet!
Keep things like green or flocked trees, snowmen, snowflakes, neutral decor, whites etc.
Once you have done that and have your pile, start placing the items in the areas of your home where you want to add winter.
Don't forget things like cozy throws, cute pillows, birch logs, etc. All of these things just scream COZY!
Have fun with it and leave the things out that will still bring you joy in the Winter months!
Today was the PERFECT snowy day here to take some pics of these spaces! Bailey is loving it too!
Our back porch is still decorated from Christmas because it flowed PERFECTLY into winter. How pretty is it all snow covered?!
And…if you want to check out my Winter white dining room on the blog, I haven't changed a thing in here either since Christmas because it truly works great all winter long too!
Hope you enjoyed these ideas on how to transition to Winter decor after Christmas! Let me know if you are decorating for Winter anywhere?!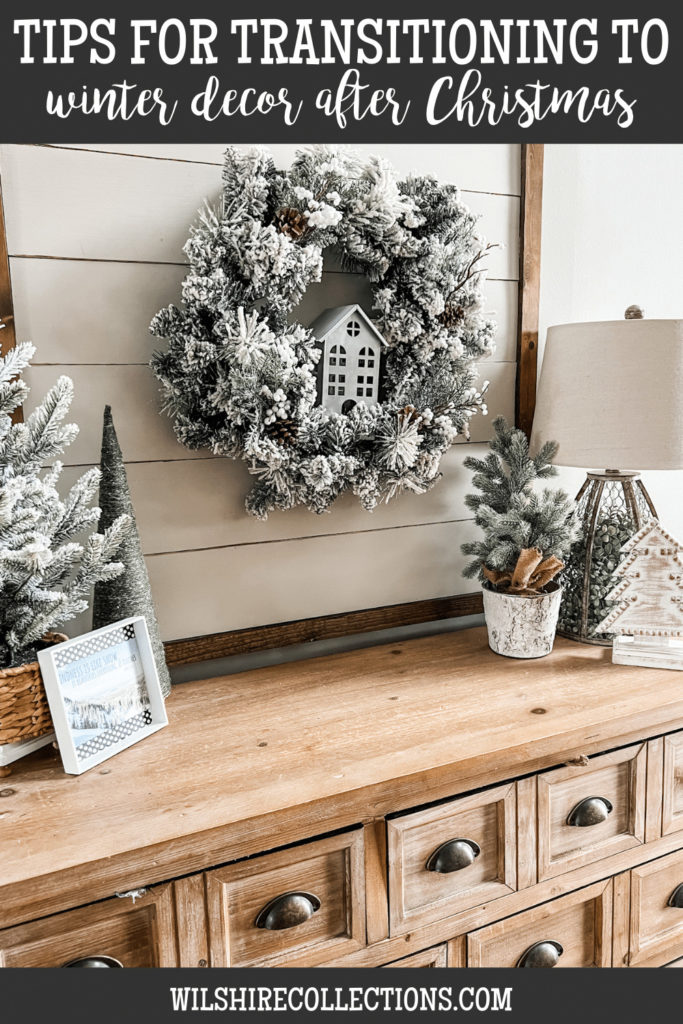 Until next time…
Stacey