When I think of winter I think of cozy! Because lets face it, I would rather be inside and cozy than outside in the cold! So, that's why I want my house to be full of coy winter vibes this time of year!
These winter mantel ideas for a cozy neutral look will have you feeling inspired to leave those little trees out just a tiny bit longer!
PIN THIS FOR LATER!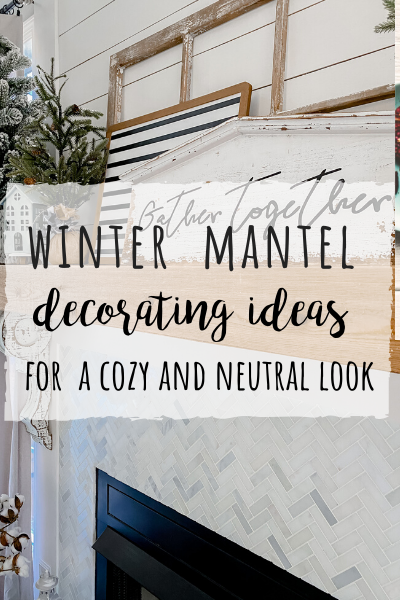 Here's what I knew. I knew I wanted to use greens, whites, natural woods and pops of silver. Doesn't that just sound "wintery?" I knew  I pretty much had everything I needed to complete this look, so as I was packing up Christmas I just made sure to leave out the things I thought could transition easily.
Here is my "pile" of goodies.
Let's talk about the floor first! You know I love decorating down there as much as up top! I moved this little basket that was in my entry way at Christmas in here and put some greenery and birch logs from hobby lobby down in there! You can see the basket DIY here.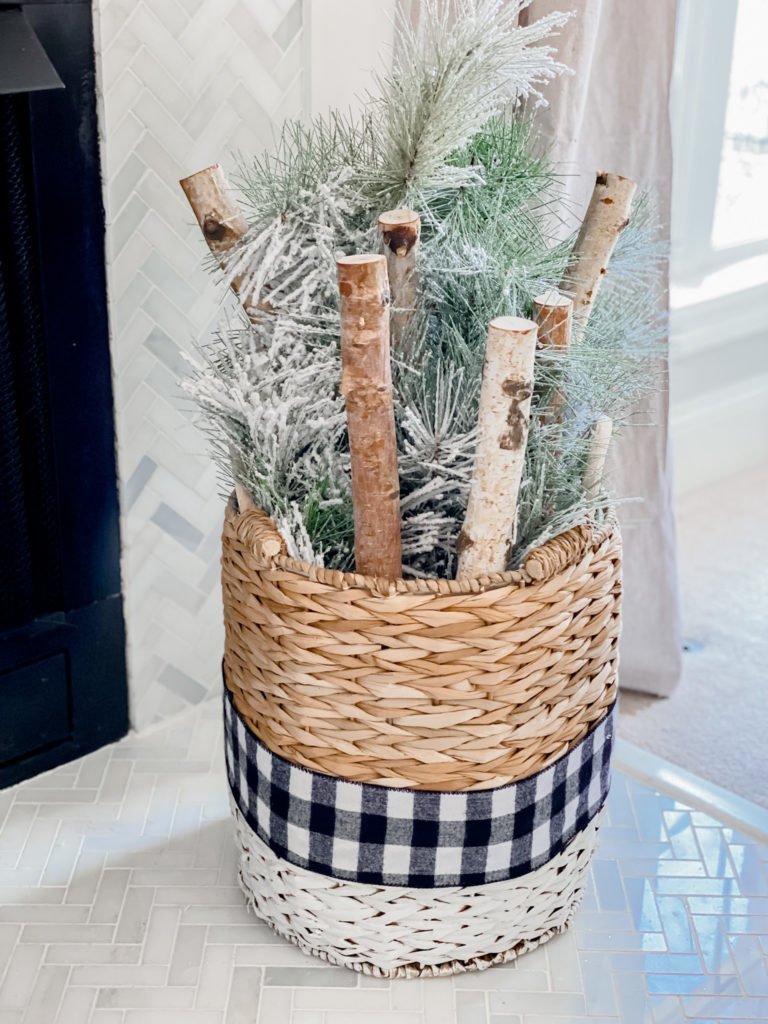 On the other side I put cotton in my big vase, added a lantern and a little basket with a buffalo check pillow and this wood snowflake from AvaBerry Lane on IG.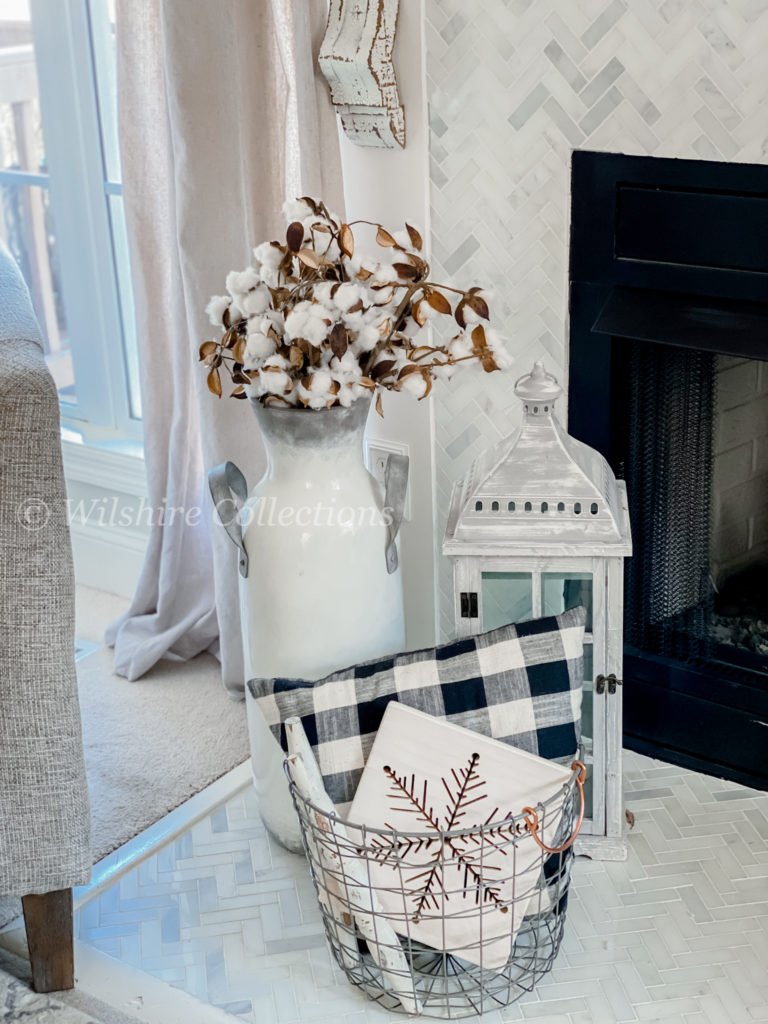 Now for up top of my winter mantel! I knew I wanted to create a layered look in the center for my focal point. I actually did a live in my Decorating Community and we decided on how this was going to look together. We tried several items up there and this is what we ended up with. I LOVE IT! 
Here's a little secret. The stripe sign is from Kirkland's and even though it covered up the cute saying, I love the element it added to the layering. The open window is from Kirkland's and the gather together sign is from hobby lobby.
On the ends of my winter mantel, I kept my 2 big flocked trees from Christmas. They are perfect for winter too! I added these other little trees I had and a little silver house from Target dollar spot. Easy peasy vignette for the ends!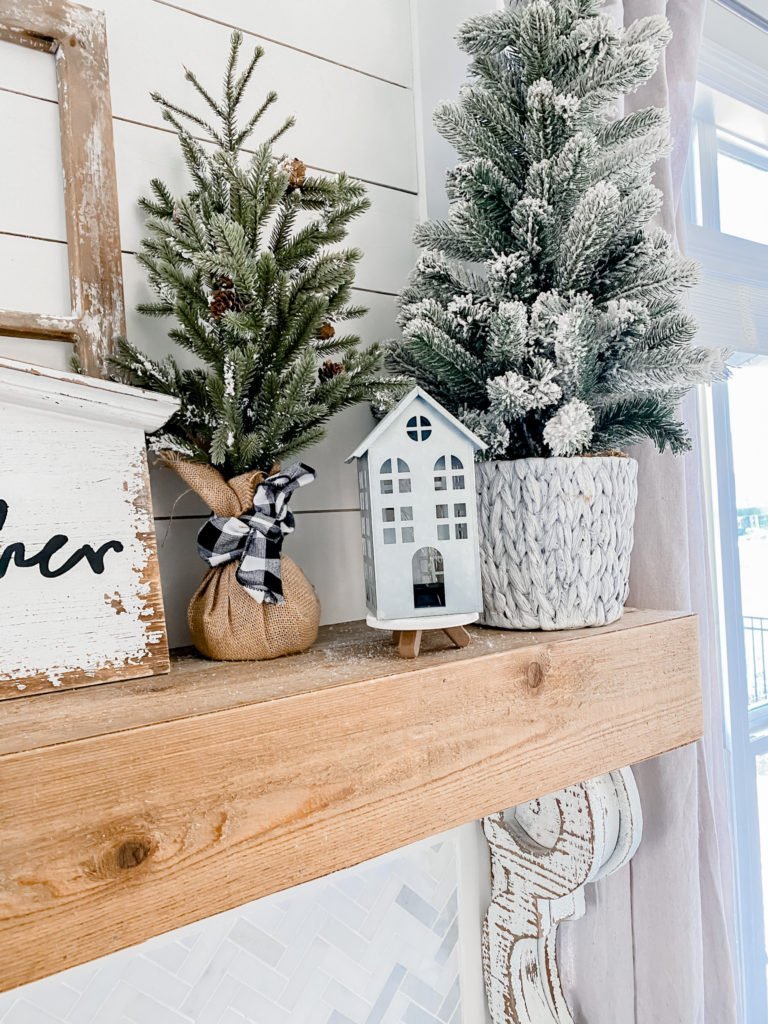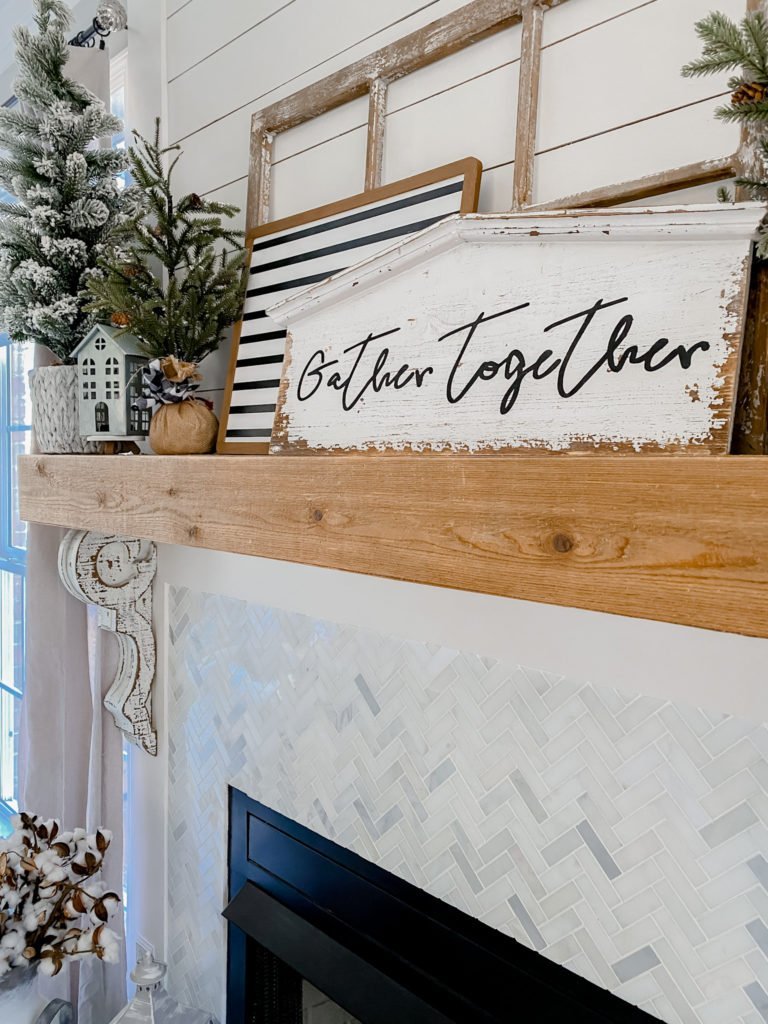 That's all it took you guys and I now have the start to a cozy winter living room! I can't wait to share the whole room with you soon! and YESSSS there will be more buffalo check in this room! Tell me what you think so far?! 
Until next time…
Stacey