If I've said it once, I've said it one million times…everything is cuter with wood beads! Am I right?! I had a little idea that I've never tried before and I'm excited to show you!
These DIY wood bead napkin rings are the perfect way to add a fun touch to your table setting for any season! They are quick and easy too!
That's right…wood bead napkin rings that ANYONE can make! These were so quick and simple to do, so let me break it down for you!
These are the supplies I used.
I cut my floral wire around 10 inches or so and simply strung the beads onto it. (I used 10 for each wood bead napkin ring) If you are using smaller beads you may need more, and if you are using larger beads it may take less. This is just what I used for the 14 mm beads.
Once the wood beads were on there, I simply tied the floral wire into a double knot to secure it and make a full circle. I then just trimmed off the excess wire so it wasn't sticking out.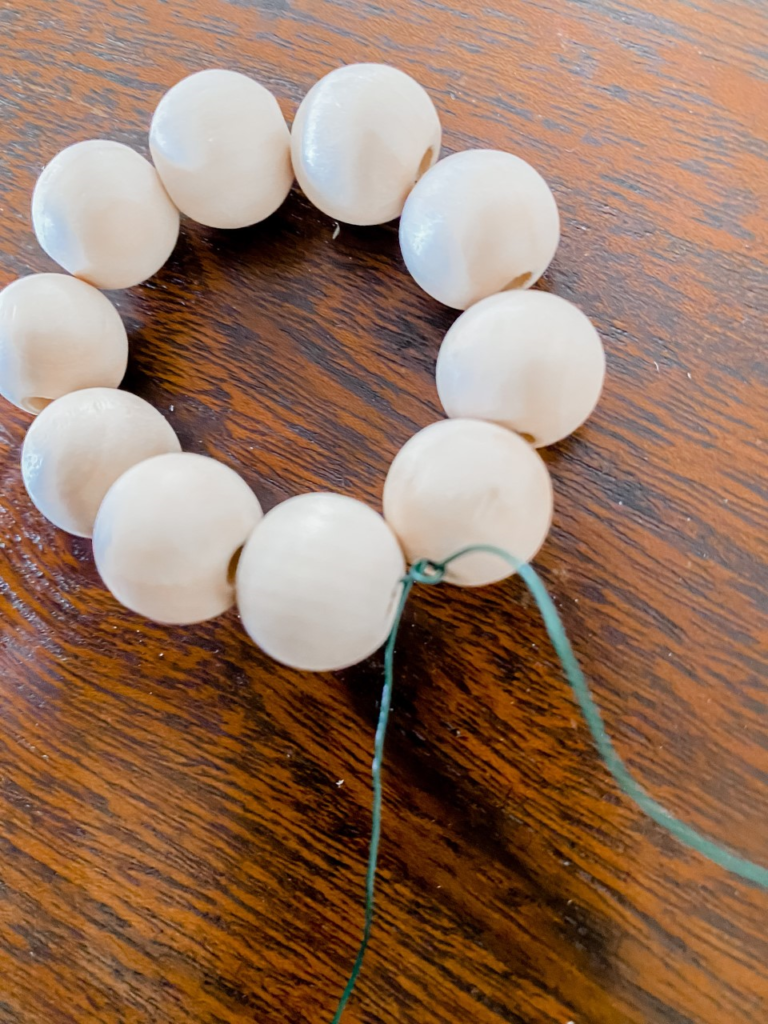 That is literally it, y'all. Slide those cuties onto your napkins and you will instantly take your table setting up a notch!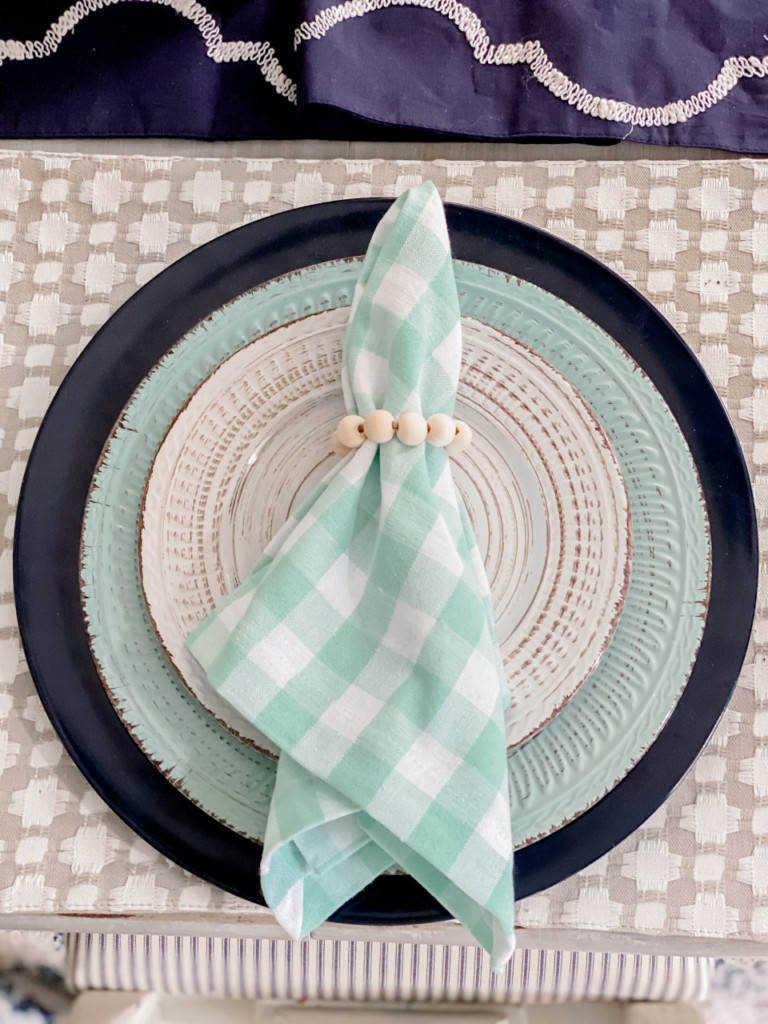 I am working on my Spring table setting now and I can't wait to show you the whole thing soon!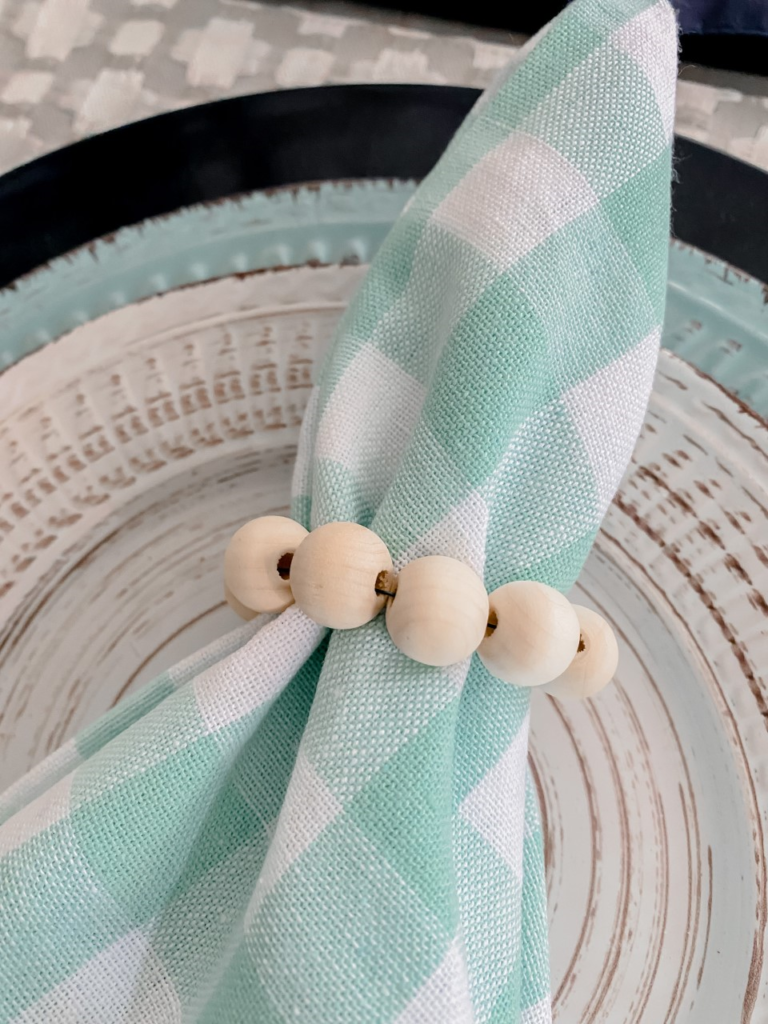 What do you think?! Will you make some of these DIY wood bead napkin rings soon?! I hope you will!
Until next time…
Stacey