In my opinion, these days you can do just about ANYTHING with your seasonal decor! That includes using "non traditional" colors that you love!
These blue Fall decor ideas aren't traditional, but they are beautiful and still give off great Fall vibes!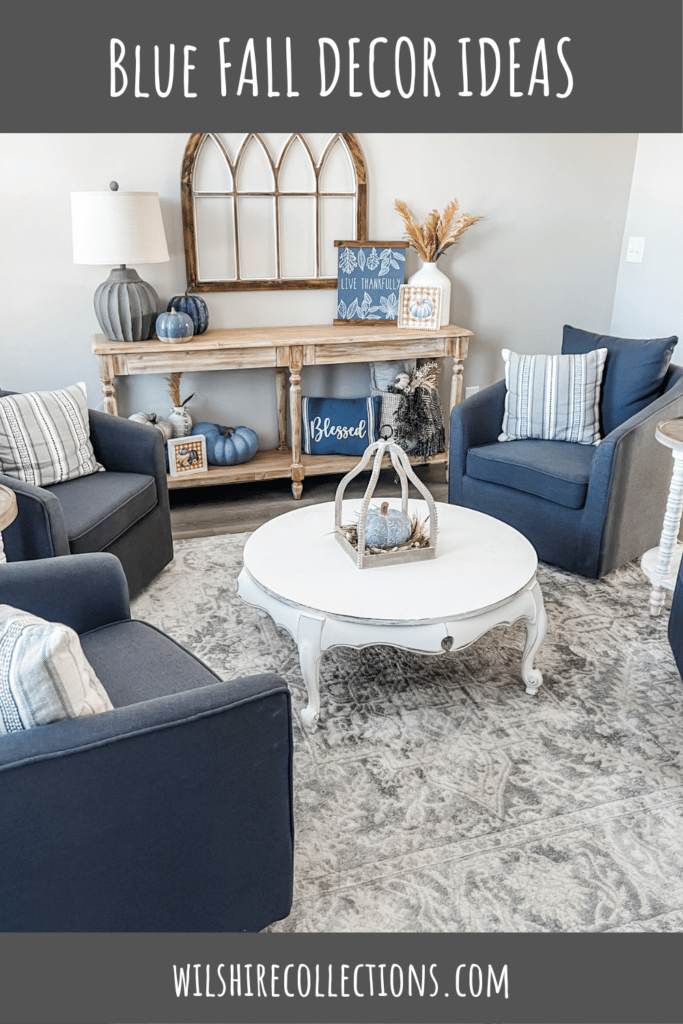 When I saw that "dusty blue" color at Homegoods this season I just KNEW I wanted to use it somewhere. I decided the sitting area at Wilshire place was the perfect spot to bring in some blue.
My backdrop there is so neutral and with the gray chairs, I knew the blue would really be beautiful. AND blue is one of my favorite colors, so I knew it would be something I would love to look at every day.
I kept it pretty simple and started by adding this cute blue pumpkin from HomeGoods to my Kirkland's lantern with a little neutral wreath underneath.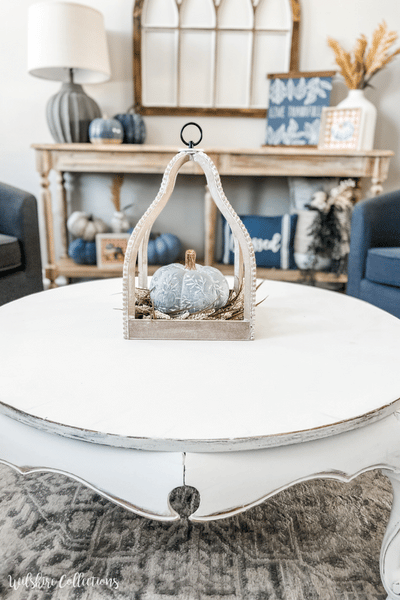 On the long piece from World Market, I did a mixture of store bought and DIY's to bring it all together.
The small pumpkin is from Big Lots and the big one is a DIY from years ago.
I loved this live thankfully sign from Big Lots and it worked perfectly here. And I OF COURSE had to make a sign with one of the new beautiful fall blue printables! (This one can be found in my printable club right now)
Down below, I kept my basket and just added a little pumpkin pick. I also added the new blessed pillow from Big Lots next to it!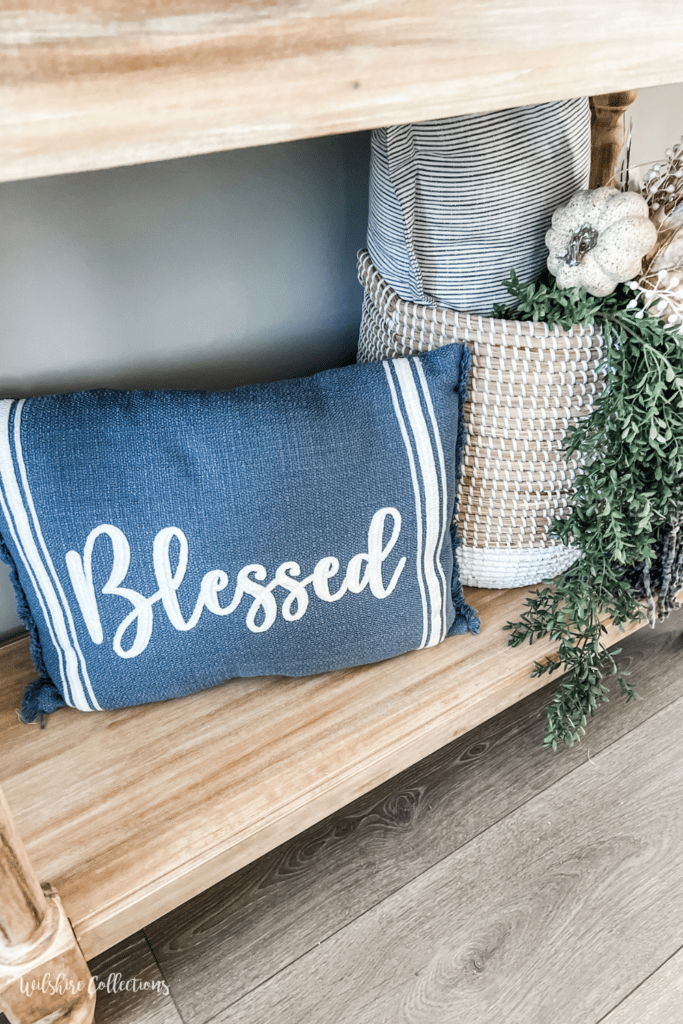 On the other side, I created a little grouping with some pumpkins from Homegoods, a vase I already had and another printable inside my DIY Infinity frame! (Get all the scoop about infinity frames here)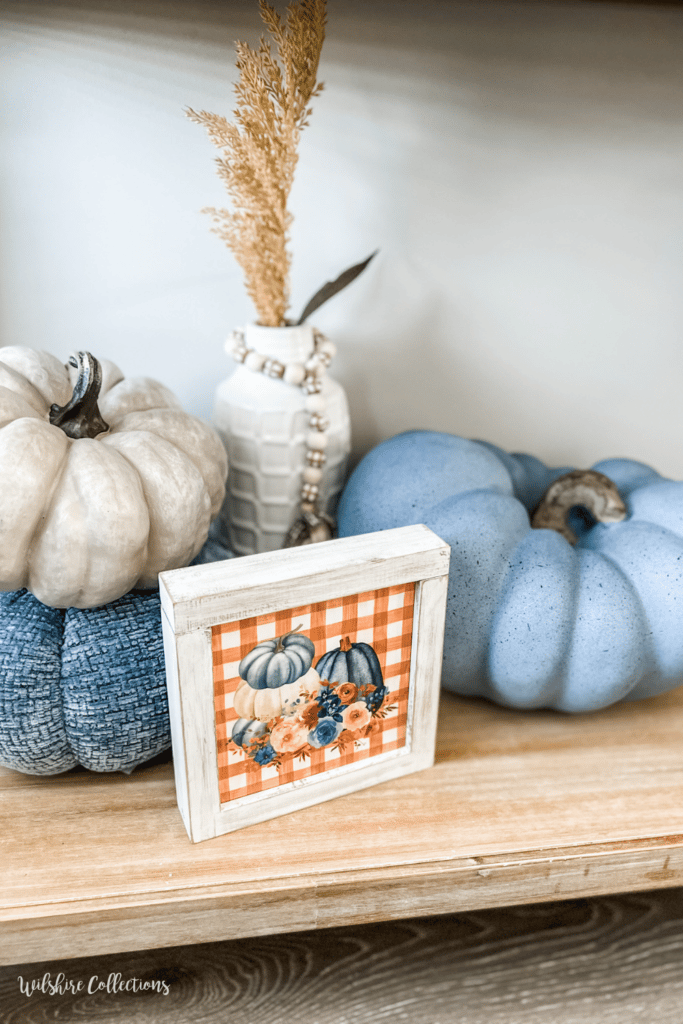 And you may be shocked to know…I DID NOT BUY NEW PILLOWS FOR THE CHAIRS! Lol. See, I do have will power afterall…sometimes 🙂
Last but not least, a couple little printable projects on my desk! I'll be honest, this is my view when I'm working and it truly makes me so happy and provides such a PEACE that I can't explain! Very thankful for this space and these beautiful fall blues!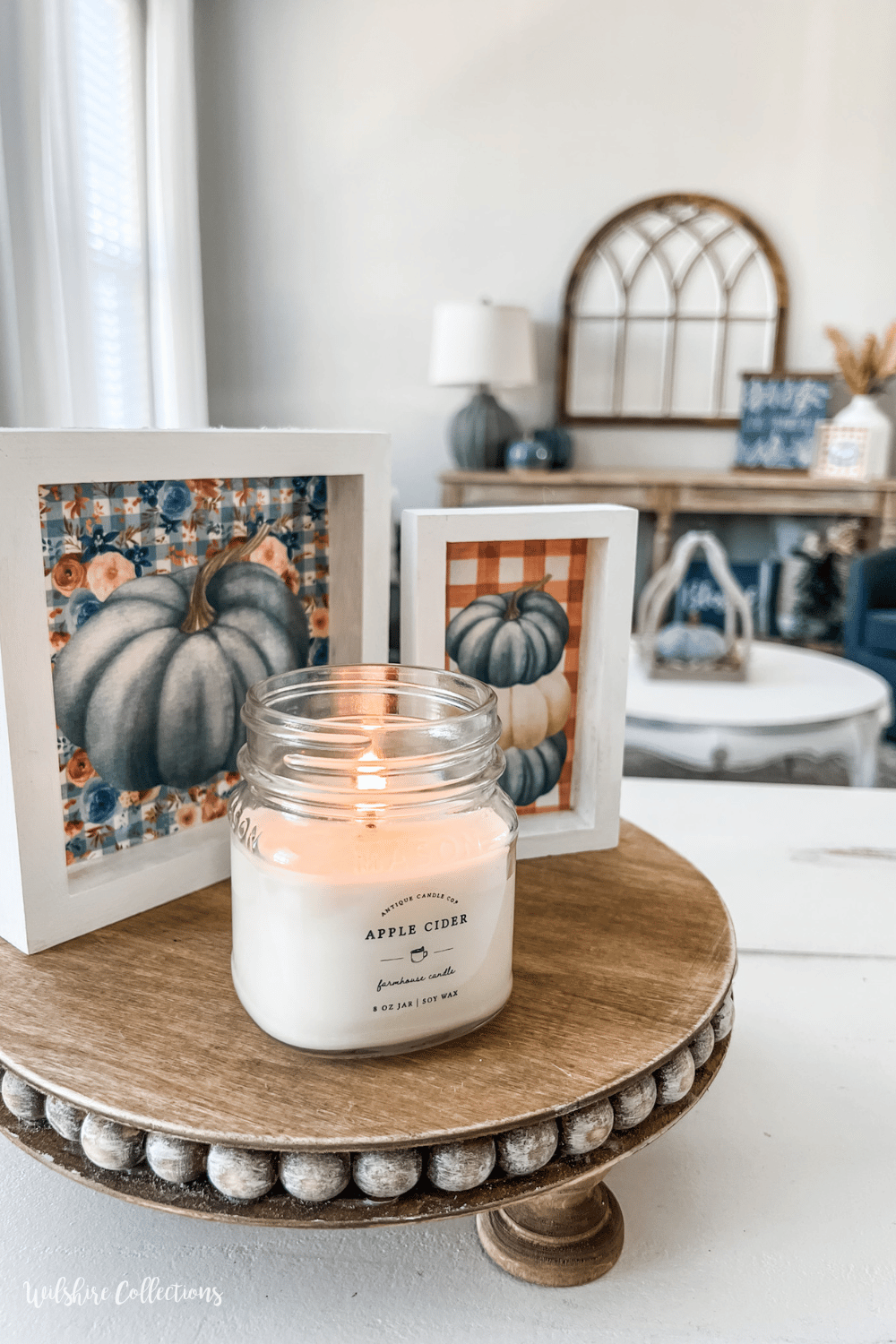 I hope this gave you some great blue fall decor ideas for your own home if that's a color you would like to incorporate in this year too!
Have you ever used blue for Fall? Or another "out of the box" color? I would love to know!
Until next time…
Stacey