You know what we all need? CHEER! We can never have too much of it, especially this time of year!
These cheerful Christmas mantel ideas using red and white will add a fun and festive feel to your home this year!
Since I changed the theme of my tree this year to red and white, it meant I had to make a few changes to the rest of the room too…which I was A-OK with! (See more details on my red and white tree here)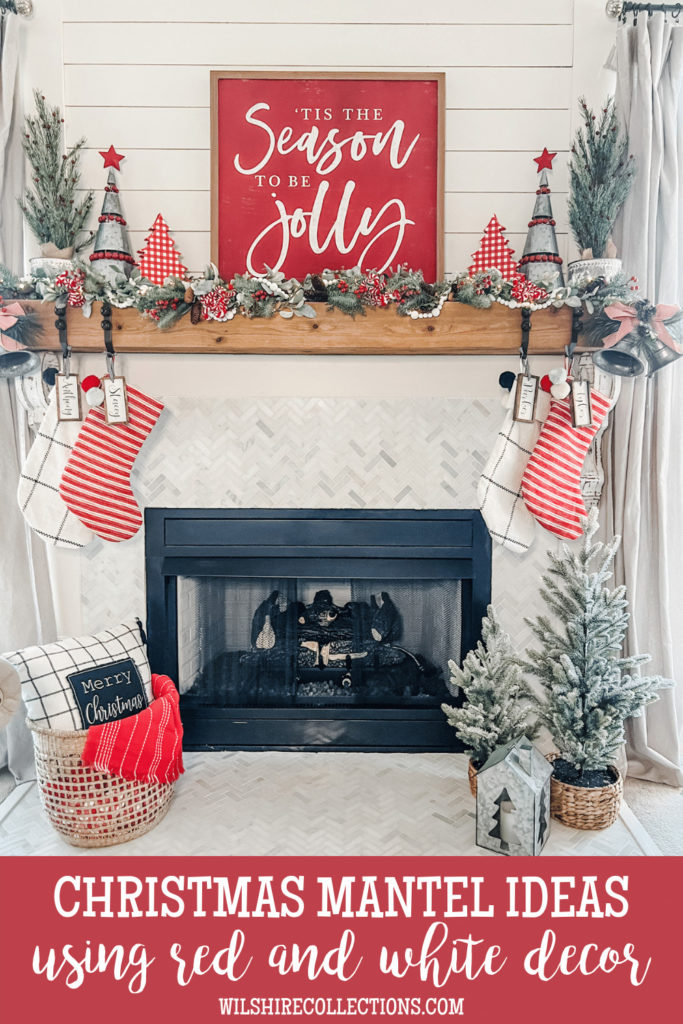 It truly makes me so happy every time I look at this area! The big sign is from Kirkland's a couple years ago, trees on each end Hobby Lobby, metal trees Big lots last year, plaid trees Hobby Lobby (But I covered them with plaid scrapbook paper).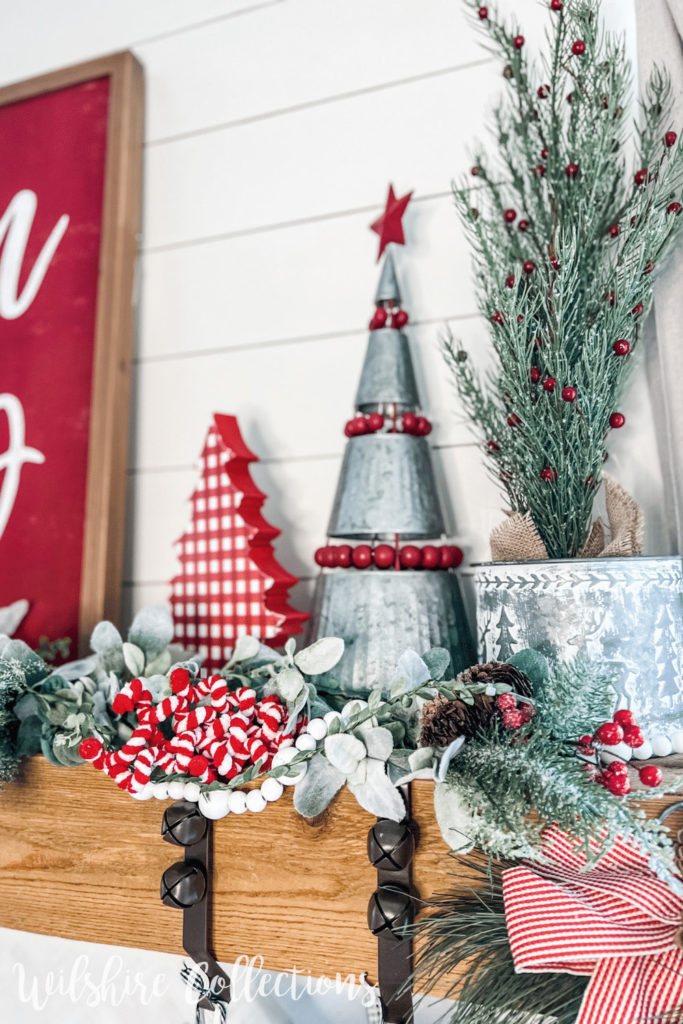 The garland items all came from the Holiday Time collection at Walmart, you can browse what they have online here. You can also see this video I did showing it all even closer!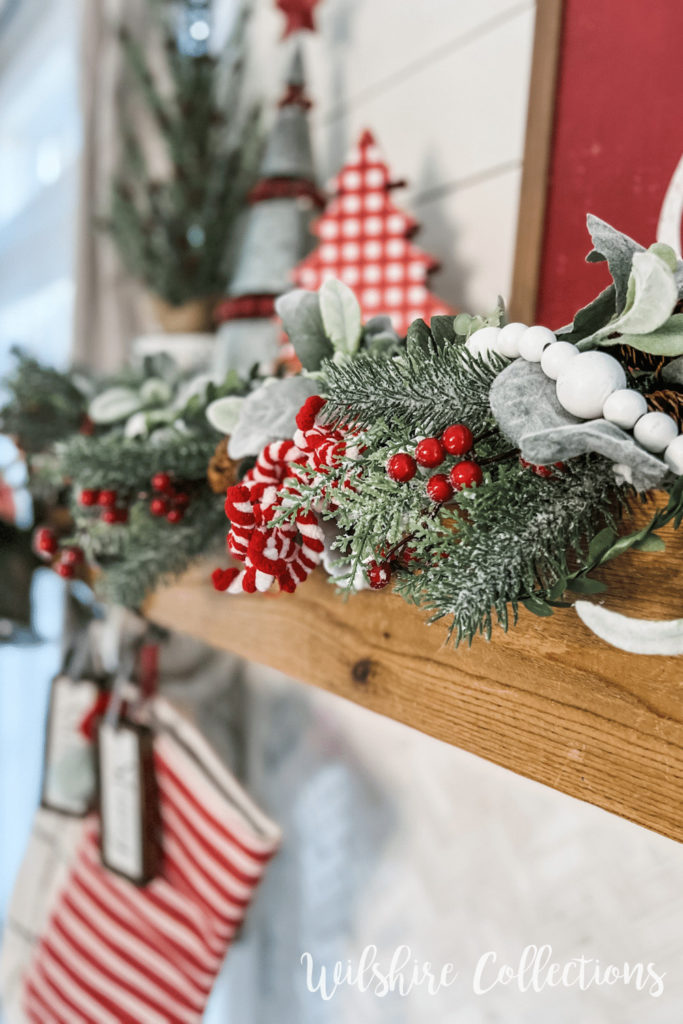 My stockings came from Target this year, and I love the mix and match look! You can find the red stockings and black stockings online here.
The tags came from Painter place Home co and can be found here. And the stocking holders are Hobby Lobby!
Down at the bottom I've got 2 flocked trees from Target last year and a lantern from Old time Pottery. On the other side, a basket with some blankets and a pillow from Big Lots last year!
This view here just might be my favorite of all! If this doesn't scream Christmas cheer, I'm not sure what does!
What do you think of my cheerful Christmas mantel ideas this year?! I hope it puts you in the Christmas spirit and gives you an idea or two for your own home!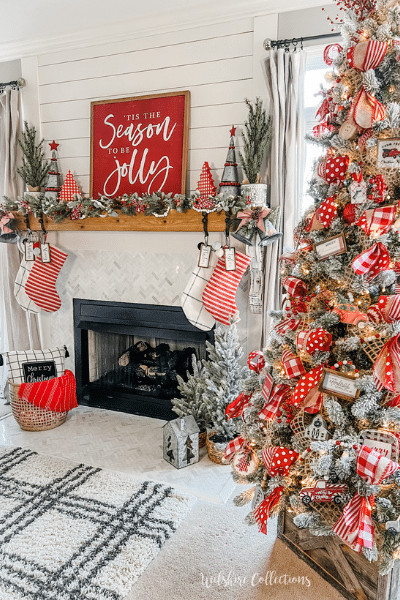 Can't wait to share more Christmas decor ideas with you SOON!
Until next time…
Stacey
This post does contain affiliate links. Please see my full disclosure page for more details!