You know this is one of my FAVORITE little spots in my house to decorate for all the seasons and reasons! Why?! Because it doesn't take much to make it adorable!
Come see my Christmas entry way bench decor this year and get some ideas and inspiration for your own home! Even if it's a different type of space, I think you'll get some good inspiration!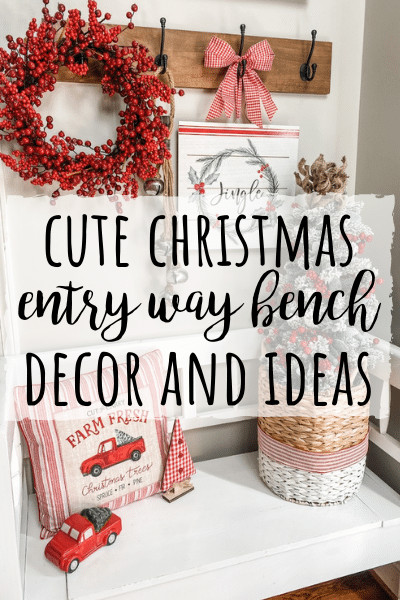 I was pretty excited to change up this little basket a bit this year. You can see HERE what I did to it last year, but this year I put a different little flocked tree in there, and filled it with lambs ear and red berries! Oh- and the cute ticking stripe ribbon from Hobby Lobby!
On the other side, I used a pillow that I got from Kohl's last year, my little tree from Walmart and the truck from Target!
Moving on up, I hung my berry wreath and some bells that I have had for years!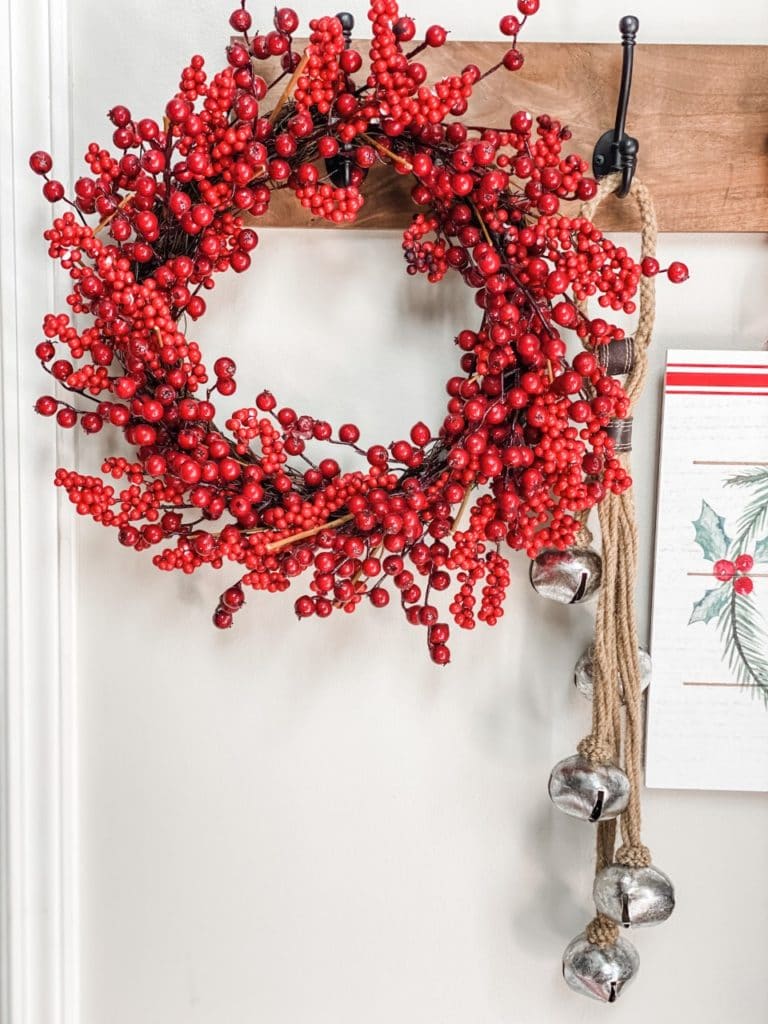 I picked up this Jingle sign from Walmart this year and just added the plaid Hobby Lobby ribbon to hang it. I also made a "Stacey's simple bow" for it- you can see how I did that HERE! How cute is this?!
We can't forget the cute sign above that came from Old Time Pottery last year! It ties the whole space together, don't ya think?!
The bench itself is from Kirland's a few years ago, and the hooks came from Wayfair a long time ago too! I hope this has inspired you, and please let me know what you think?!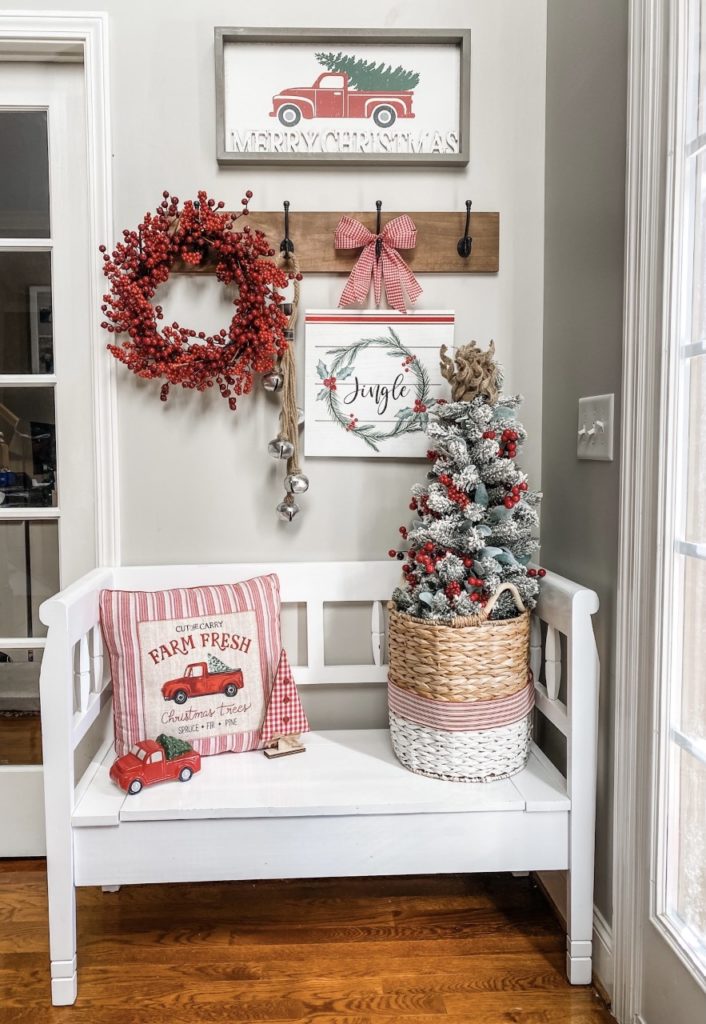 Until next time…
Stacey