Halloween will be here before you know it! Do you decorate for it or like to do a craft or two?!
This DIY Halloween sign will be perfect to add to your Halloween collection, and I love that it's cute and not creepy!
What you will need for this project:
Pumpkin from Dollar Tree (or any wood/cardboard type pumpkin you can find)
Scrapbook paper of choice
Coordinating Ribbon
Paint
Buffalo Check Stickers from Hobby Lobby
Wood Beads
This pumpkin from Dollar Tree originally had a metal word on it, which I easily took off and set to the side to use for another project!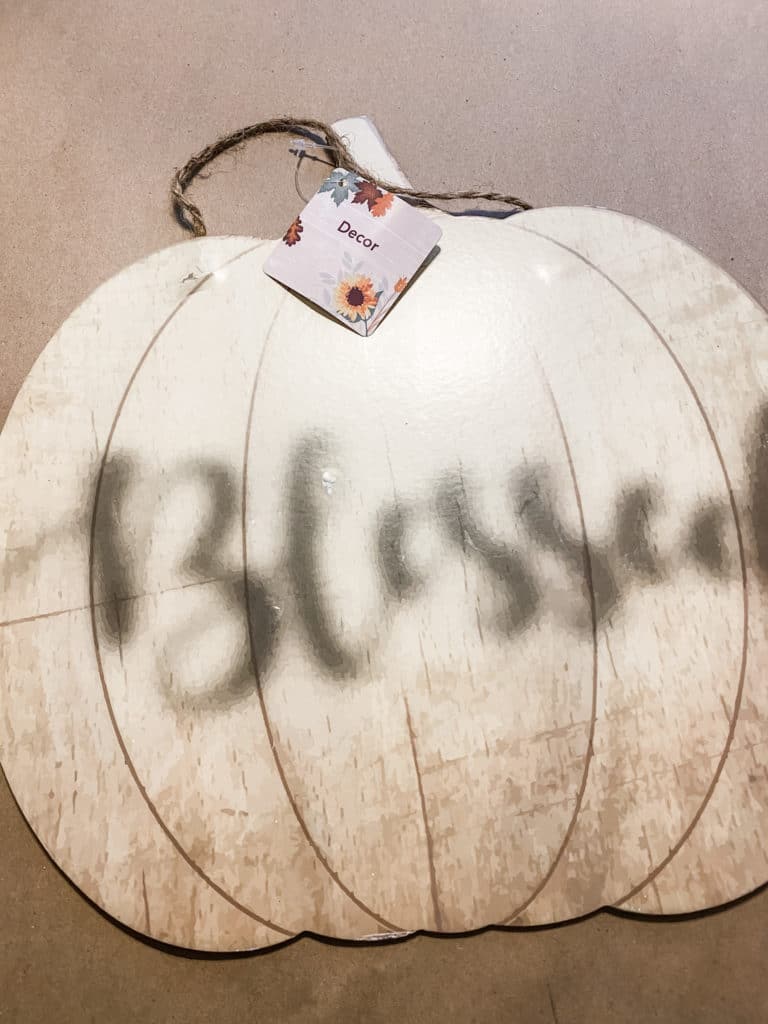 Next I traced my scrapbook paper, so that I could have a strip at the top and a strip at the bottom leaving room in the middle to paint.
Before putting the paper down, I went ahead and painted the middle section with a few coats of white paint.
I then took my mod podge and adhered the scrapbook paper to both the top and bottom!
This is when it started taking shape, but I also decided I wanted to do some fun coordinating ribbons at this point too!
The fun thing about this project is that you could use ANY scrapbook paper and ribbon you want to truly make this your own!
Once that was done I simply added my stickers and spelled out the word BOO! Then, I added one of my simple bows. You can see my tutorial on how I make those here.
Last but not least, it of course needed a bead hanger! Black and white was the perfect choice. I've got a whole post dedicated to my wood bead obsession and it shares all my favorites from Amazon if you want to check it out here.
What do ya think?! Isn't this the cutest (not creepy) little DIY Halloween sign? It's perfect for the small touches I like to add of Halloween around my home!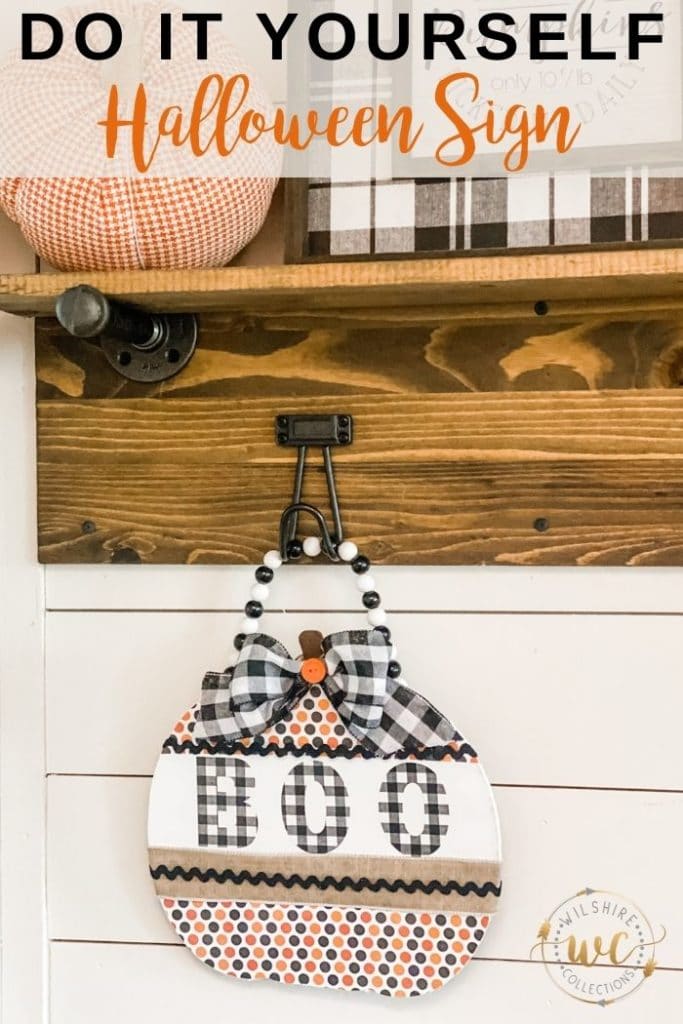 I hope it inspired you and I hope you will give it a try this year too!
Until next time…
Stacey