Do you ever walk down the aisle of a store and something just stops you in your tracks and screams BUY ME?! Happens to me quite a lot. haha! And that's exactly how this DIY began too!
This DIY lemon inspired tobacco basket is truly such a cute and unique piece to add to your home decor! I'll take you through the steps of exactly how I created this cutie and I hope you'll try it too!
I was at Walmart one day in their floral aisle, when I spotted this little tobacco basket for around $9. I immediately said GET IN MY SHOPPING CART! Although at that time, I really didn't know what I would do with it.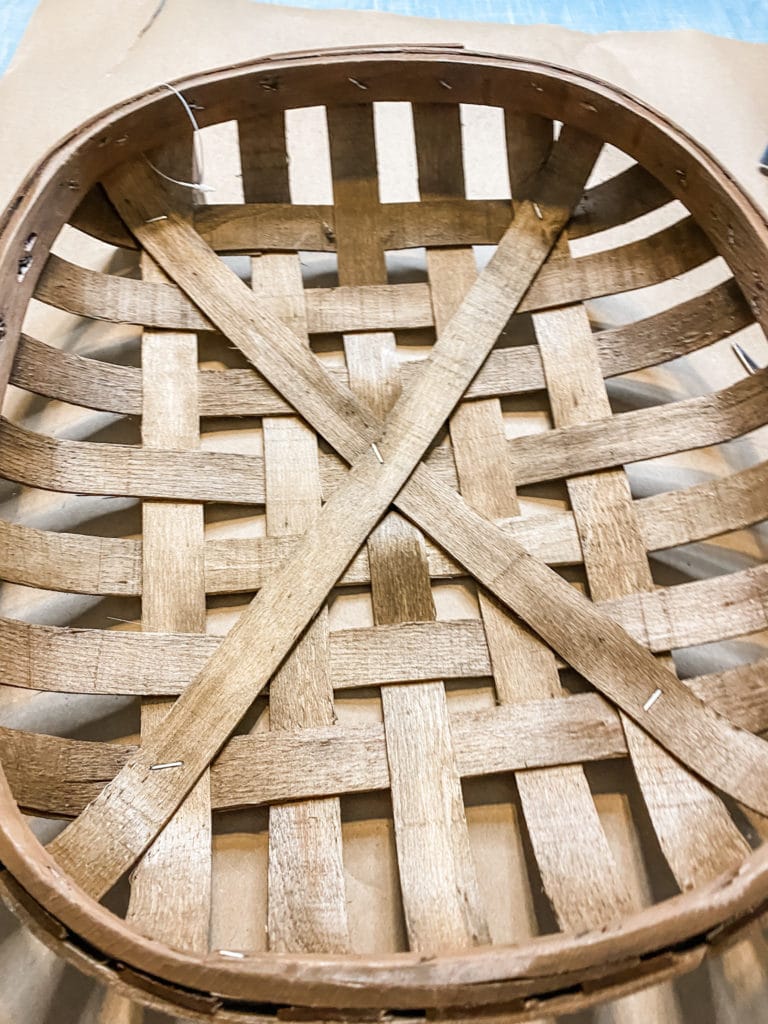 Flash forward a couple of weeks and I got it all set up to do a FB live creating with this piece. Here's what I grabbed. You can get the lemon truck printable here!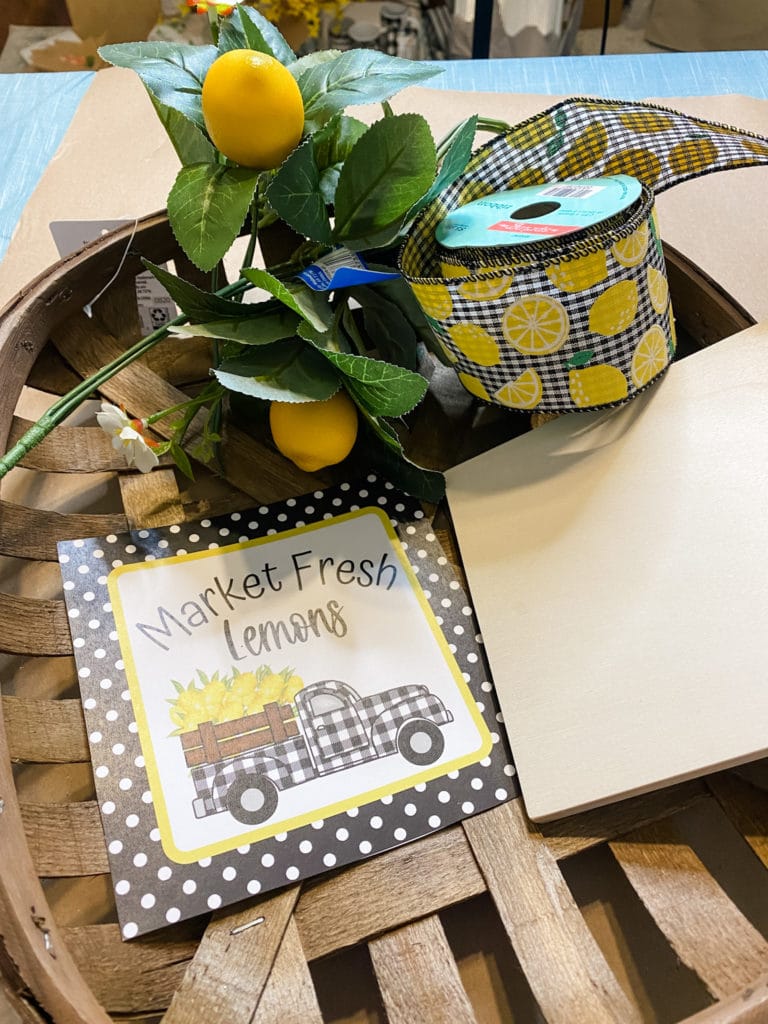 This is the tobacco basket (they call it a woodchip basket) tag for reference.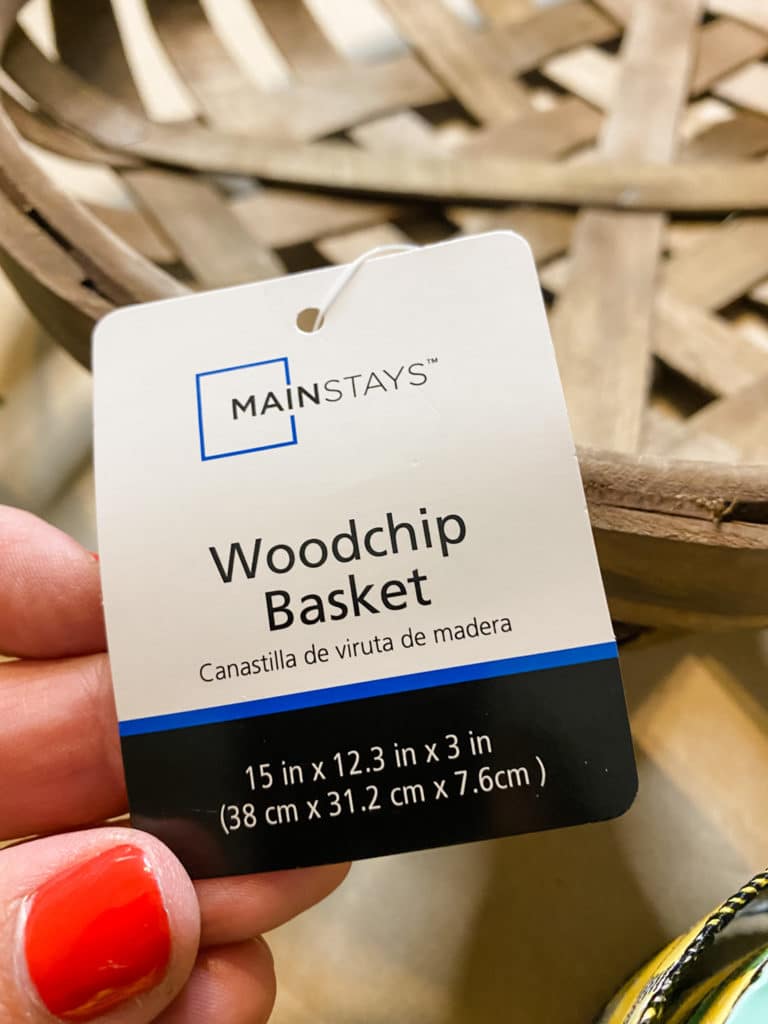 I also knew I wanted to use these little lemon stems that also came from Walmart.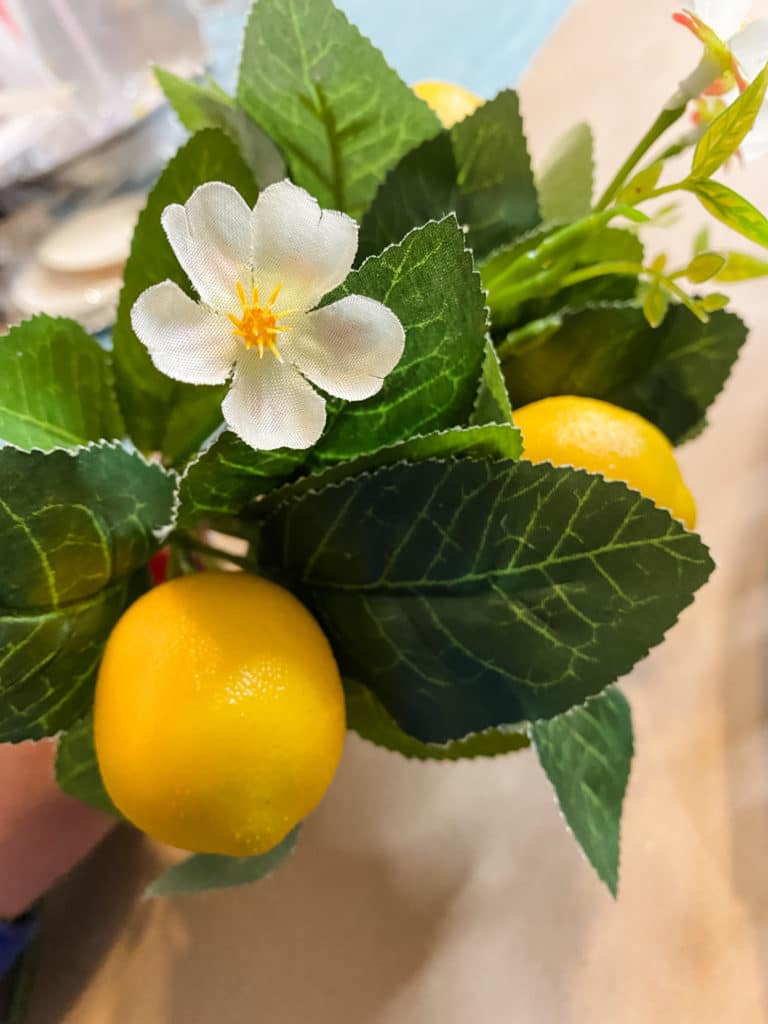 Step 1: I dry brushed the tobacco basket with white paint to brighten it up a bit
Step 2: I took the lemon stems, trimmed them down and attached them up top with floral wire.
Step 3: I used mod podge to adhere my printable to a little block of wood from Walmart.
Step 4: I made one of my simple bows and attached it up top as well. (Ribbon was from Hobby Lobby)
Here I was pretty proud of myself after completing this. Y'all know that making bows and working with "wreath" type projects makes me sweat sometimes. haha! You can see the fb live here for more step by step instructions.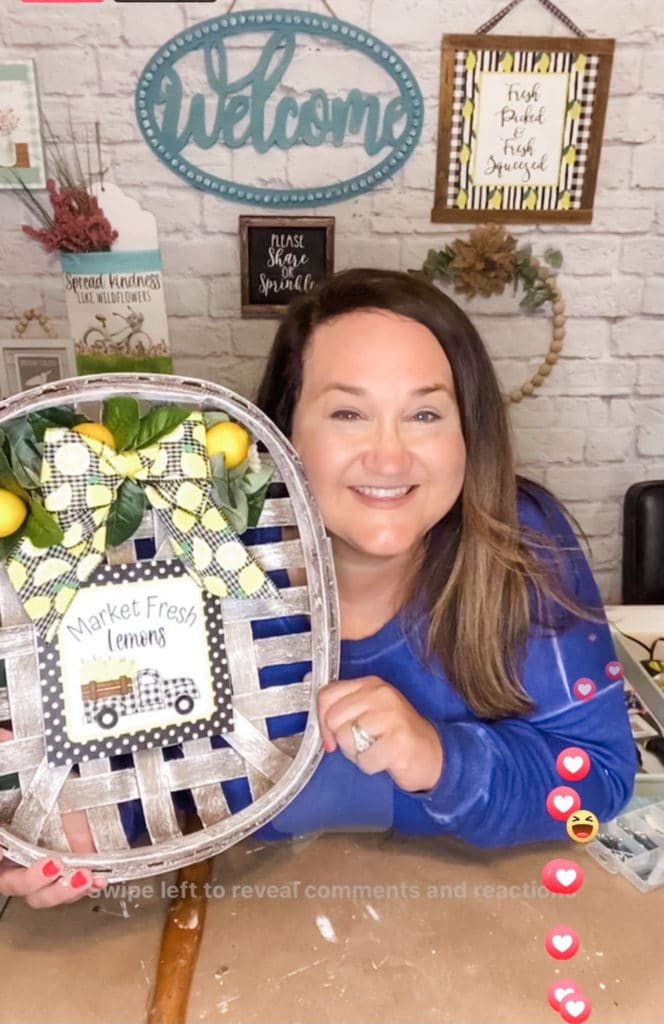 How cute did this DIY lemon inspired tobacco basket turn out though?! I'm pretty in love with it honestly and decided to hang it on my covered back porch!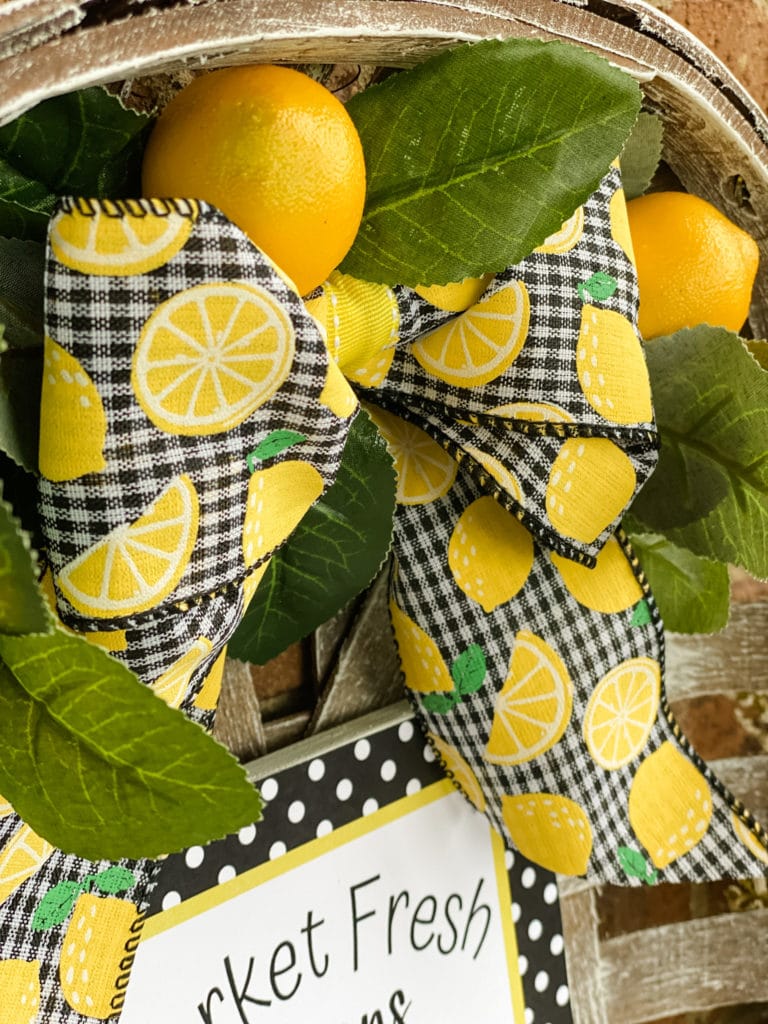 Let me know if you think you'll give this one a try! I hope you will!
Until next time…
Stacey
If you love lemons, you may also want to check these things out!