I love that craft projects can inexpensive but not look that way once you are done with them!
This easy Dollar Tree Christmas craft idea won't break the bank, but it will add so much cuteness to your holiday decor!
Have you seen those wood trees at the Dollar Tree? You know the ones, they are thin and a little flimsy…but they have POTENTIAL!
Here's what you'll need for this project:
Tree (Dollar Tree)
Fabric (any you like, mine came from Hobby Lobby)
Tiny half wood beads (get them on Amazon here)
Mod podge (iron and parchment paper if you want to do the iron method seen here)
Super glue
Green yarn for a bow
Wood piece for stand (mine is from Dollar Tree)
This Dollar Tree Christmas craft is truly simply! Just lay your tree down on the fabric and trace out the shape of your tree. Get some good fabric cutting scissors and cut it out!
Next, paint or stain your trunk brown. Then you are going to want to put a coat of mod podge all over the tree. For a super smooth finish, I let it dry a bit and then put my parchment paper down and ironed it on.
Once that was done, I simply placed my little beads all over the tree to figure out where I wanted them to go. Then I grabbed my super glue and attached them. It worked great!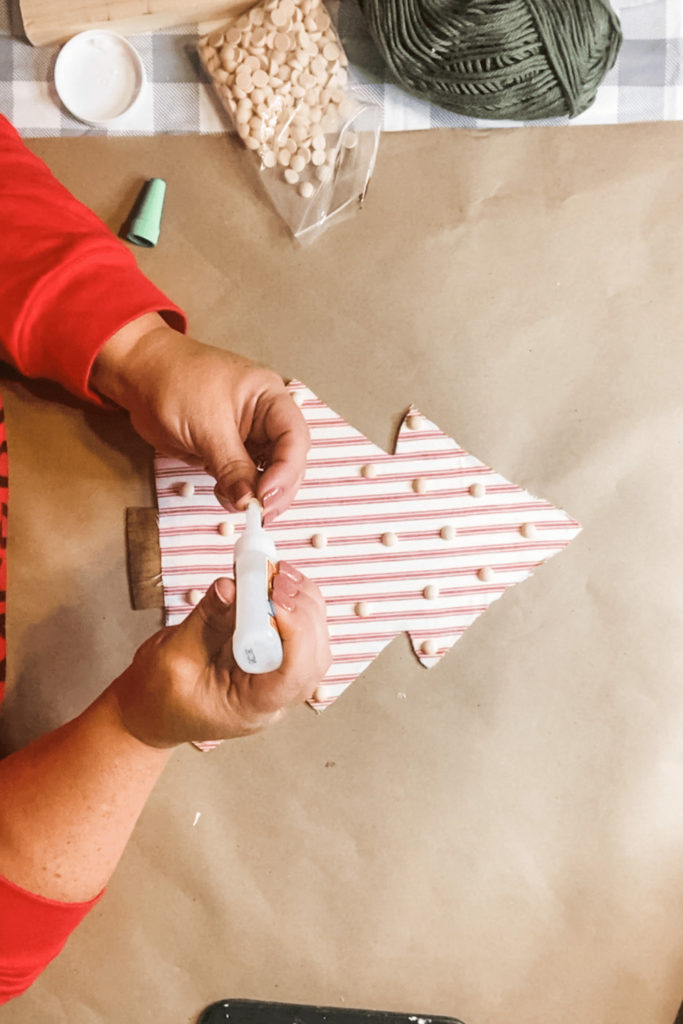 I also made a small little bow with some green yarn and hot glued it to the top. This is the same yarn I used in this Tassel tree project seen here!
Last but not least, I glued this piece of wood to the back that I picked up from Dollar Tree. I wanted mine to be able to stand alone, but you could of course always hang yours too!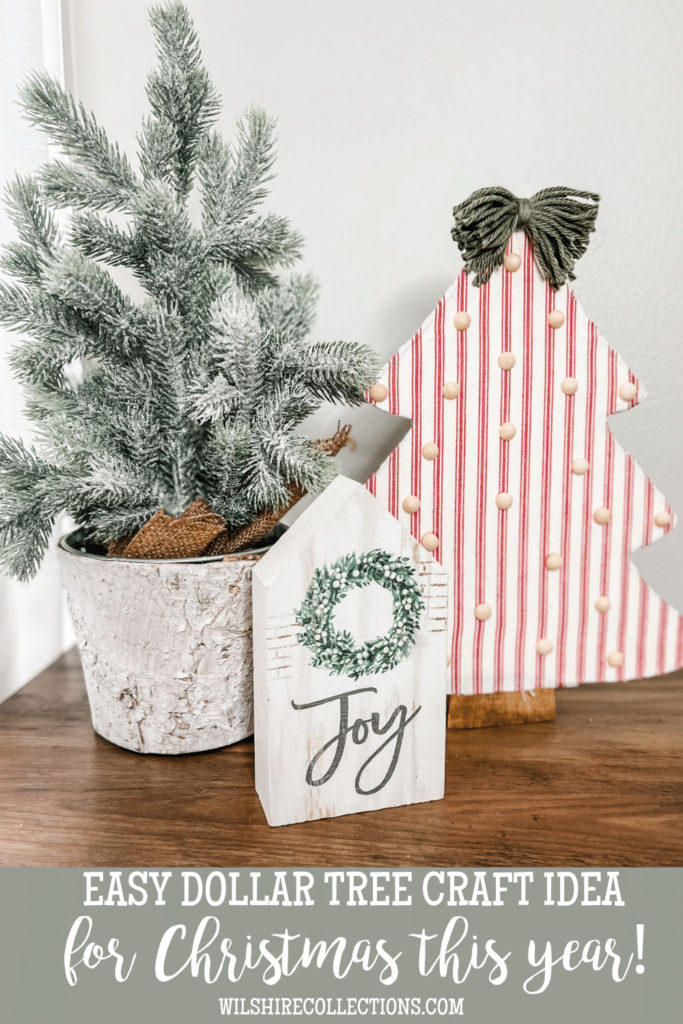 What do you think?! Will you be adding this to your Christmas craft list? Hope it inspired you!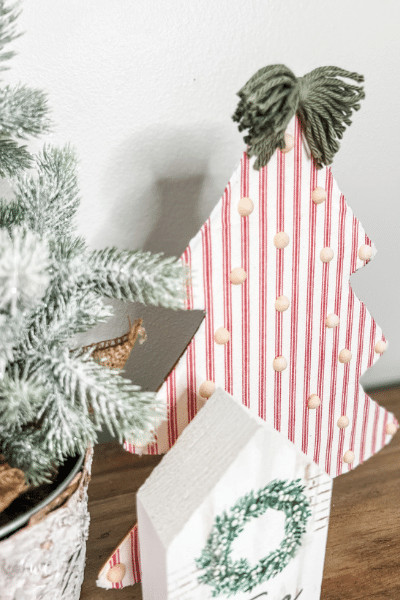 Until next time…
Stacey