Need some inspiration for your living room this Christmas?! I'm here for ya and I'm excited to finally show you this whole room!
This festive Christmas living room decor using red and white will give you ideas for your own home this holiday season!
Let's just get right to it. As you know, I did my tree in red and white this year. You can read my red and white Christmas tree blog post here to find out more. And you can get all the details and sources for my Christmas fireplace in this post here.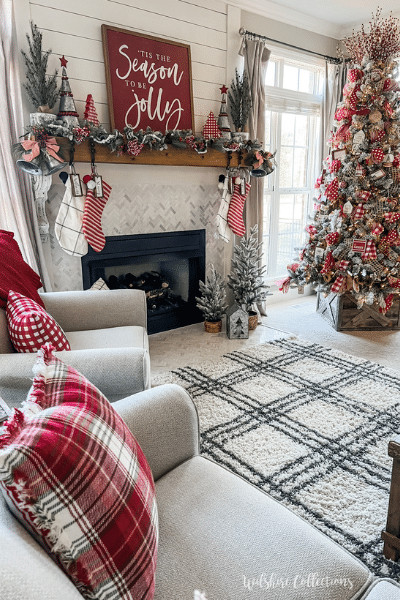 Some of you may know that we also recently got a new couch and oversized chair. (It came from a local Nashville store called Sprintz) We truly love it and it makes the room look so much brighter and cleaner.
I of course had to load it up with those cute pillows I found at Marshall's this year! And the one on my chair can be found in my shop here.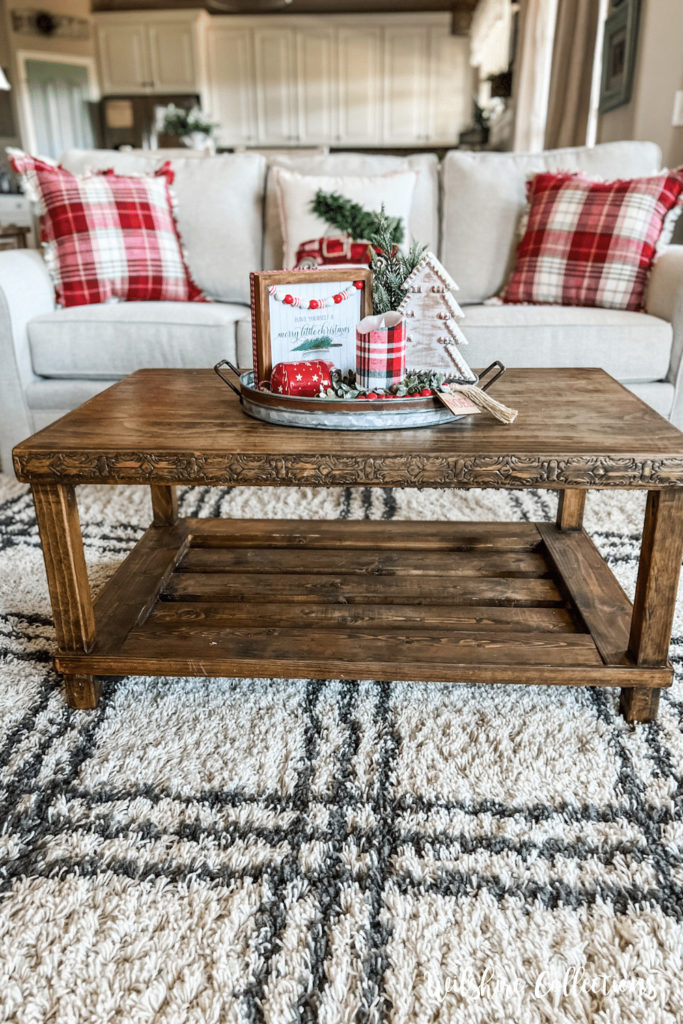 Y'all know I love a cute tray! I loved using a printable craft and some items from my decor at your door box in this one!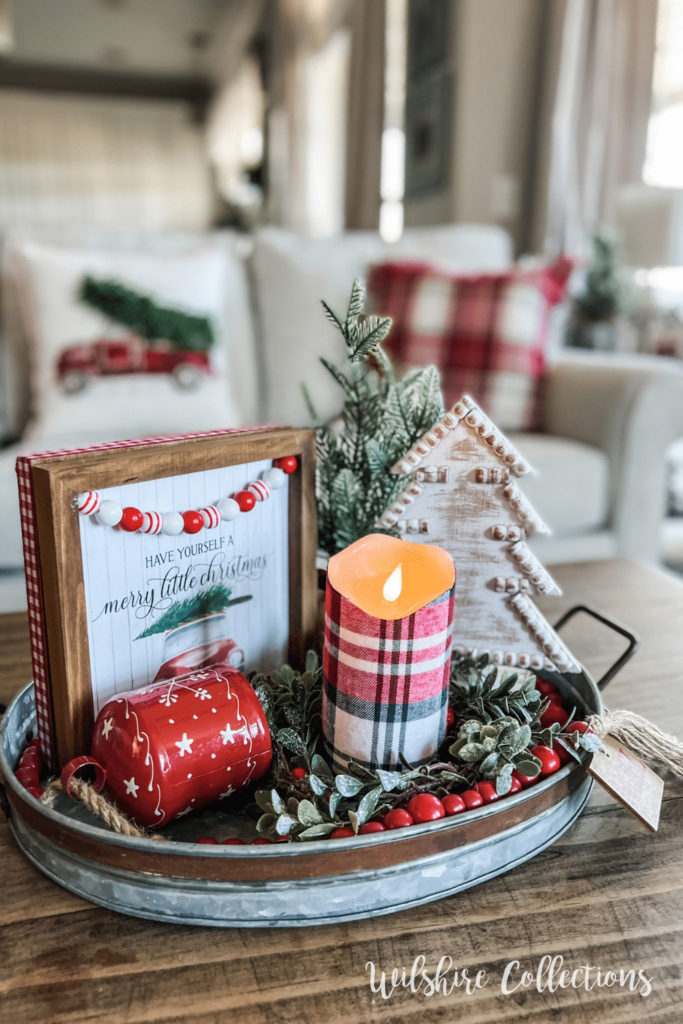 We can't forget my little shelves on my media console. Always a favorite spot to decorate. A combo of DIY's and things I have bought here and there over the years!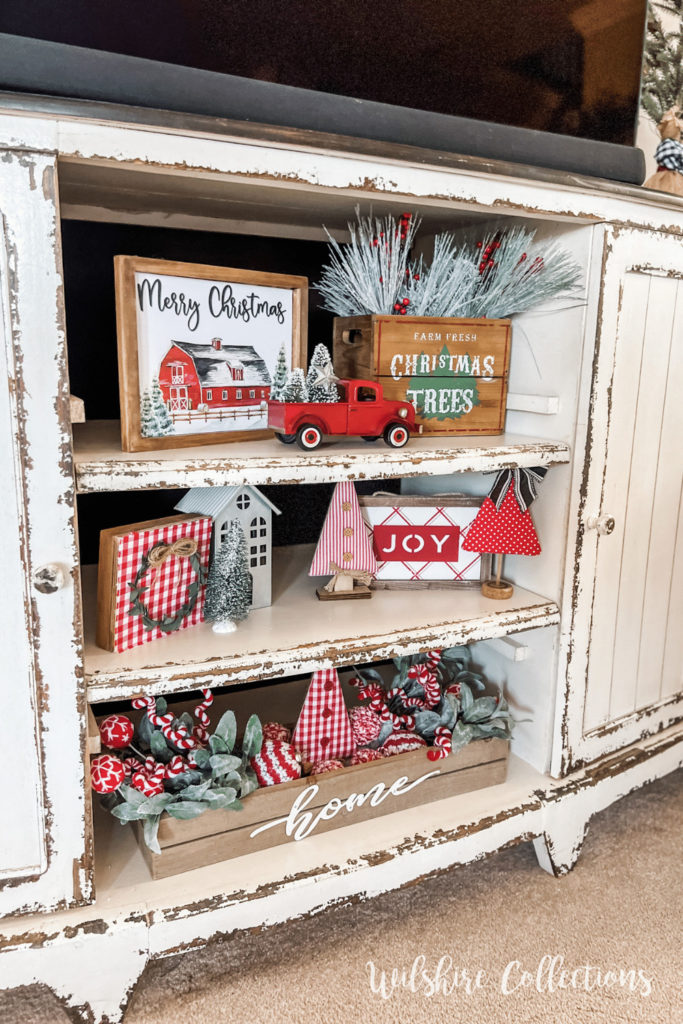 What do you think of my festive Christmas living room decor? I will tell you this, it is the most CHEERFUL one I've had yet…and it just might be my favorite to date!
PIN THIS SO YOU CAN SAVE IT FOR LATER!!
I smile every time I'm in here and that's what it's all about! Do what makes YOU happy, especially at the holidays! I hope you got some inspiration and some ideas. What colors are you doing in your living room this year? Happy decorating and happy holidays!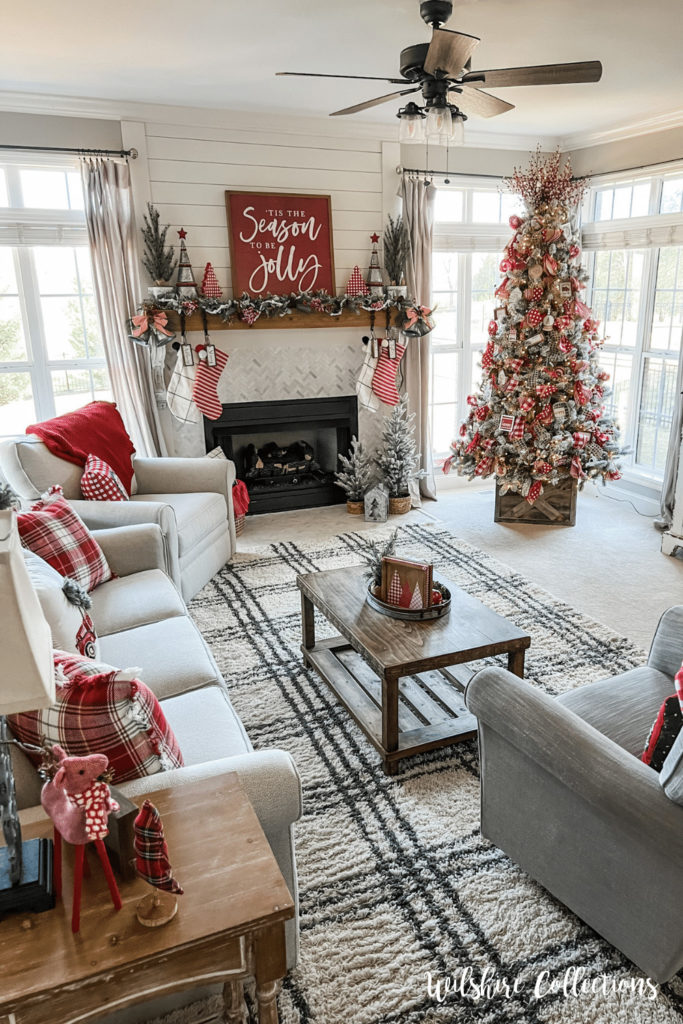 Until next time…
Stacey