After the holidays, I was not only ready to get my living room back to everyday decor…but I was also ready to take it back to basics and keep it simple yet cute!
These simple decorating ideas are perfect for any time of year! You don't have to jam pack a room full to make a statement!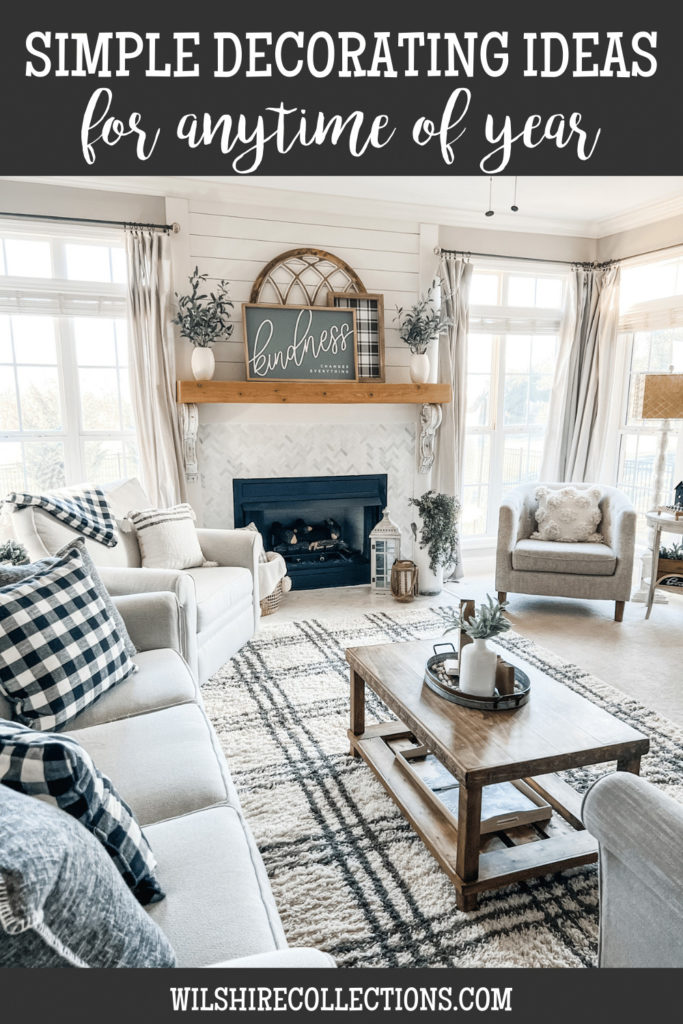 Let's start with the fireplace, which is always a favorite spot to decorate! I got this kindness sign from Kirkland's this year, and thought it looked so cute layered with my arch from there and this plaid DIY I did at Christmas time.
I kept it super simple, and just did some matching vases with greenery (from Target a couple years ago) on each. Then a few cuties down at the bottom that I already had on hand and that was truly all I needed.
You know for me, my true love is black and white decor and buffalo check/plaids. So, it just made sense that I did this in this room right now because it brings me JOY! Here are some more pics!
One thing we added was this ladder next to the TV. It had actually been in our downstairs bathroom with towels for years, but I decided to move it in here and add blankets and I just LOVE it! (And how about those cute lamps from Kirkland's that Anthony and the boys got me for Christmas?!)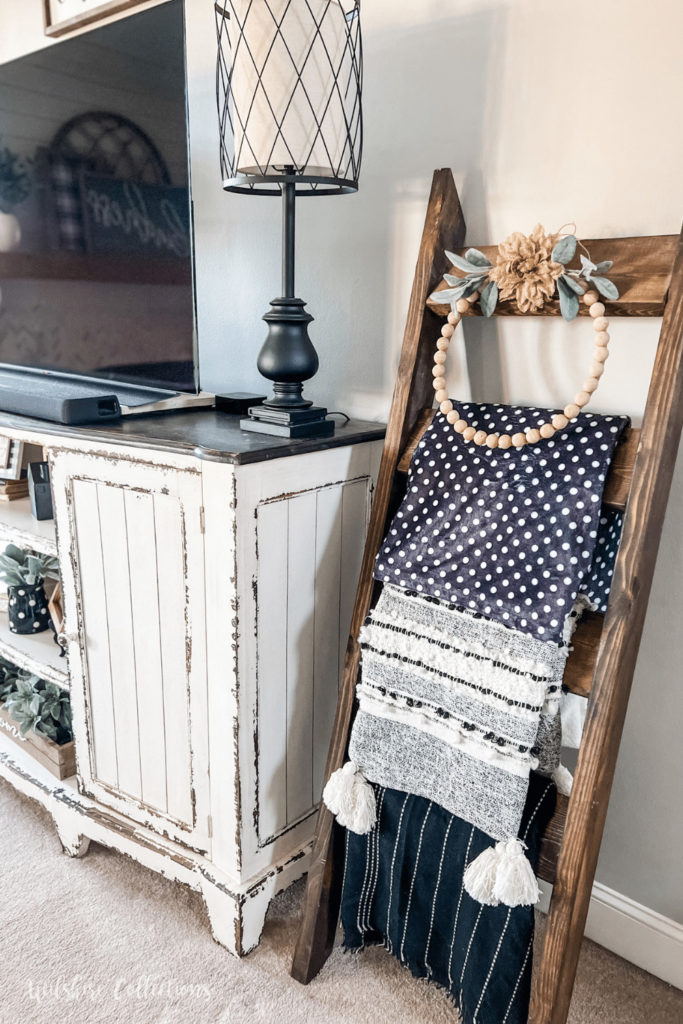 How cute is it?! The polka dot one is in my shop here and the other 2 are Homegoods and Target. DIY wood bead wreath can be seen on the blog here.
Sometimes "shopping your home" and moving things from room to room makes a WORLD of difference!
You know one of my home decor goals this year was to add more pictures around my home of my family, so I loved incorporating some of those into the room too.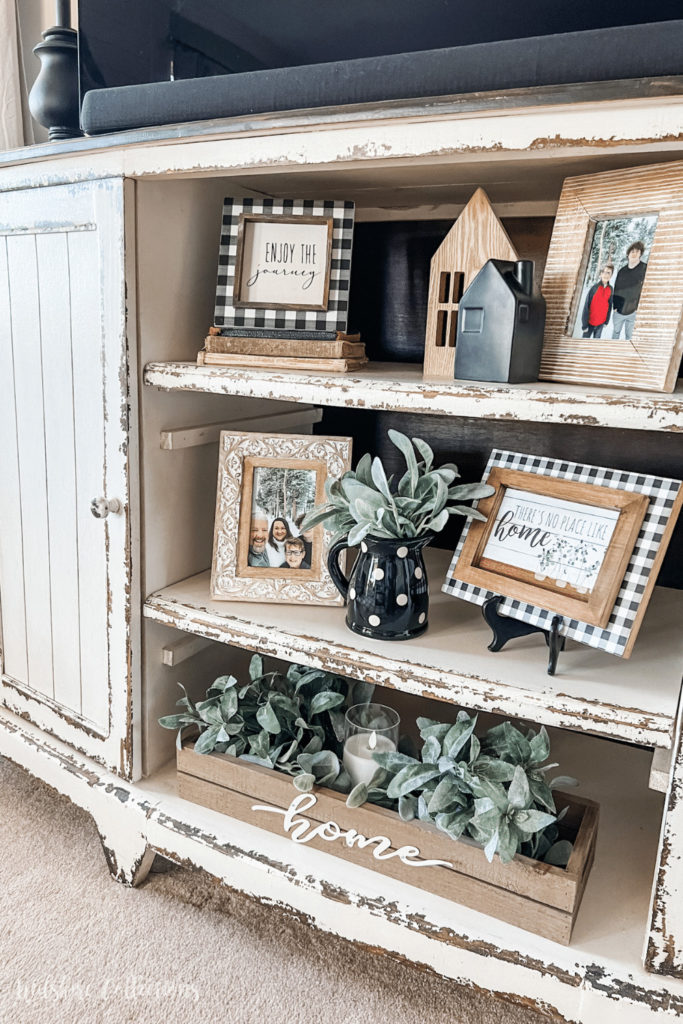 I tell you what, I am SO happy with this room right now. It feels fresh, clean and just perfect to me!
I hope these simple decorating ideas inspired you to "take it back to basics" and just truly enjoy some of your favorite everyday decor pieces in your home for a while!
The seasons are SO FUN and are truly my jam, but gosh I am loving this too!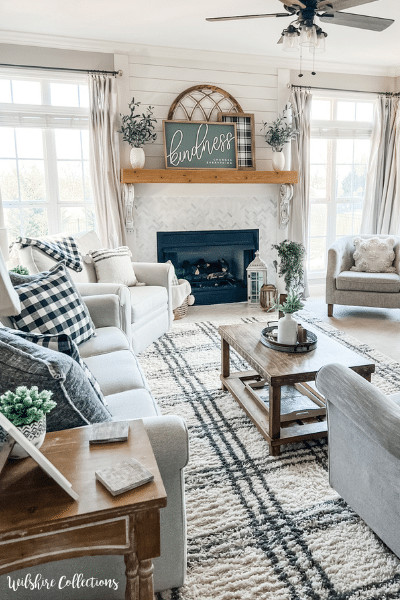 Stay tuned my friends…because I've got something SO FUN up my sleeve that I can't wait to tell you more about soon! MY PILLOW OBSESSED DECORATING HEART CAN NOT WAIT!!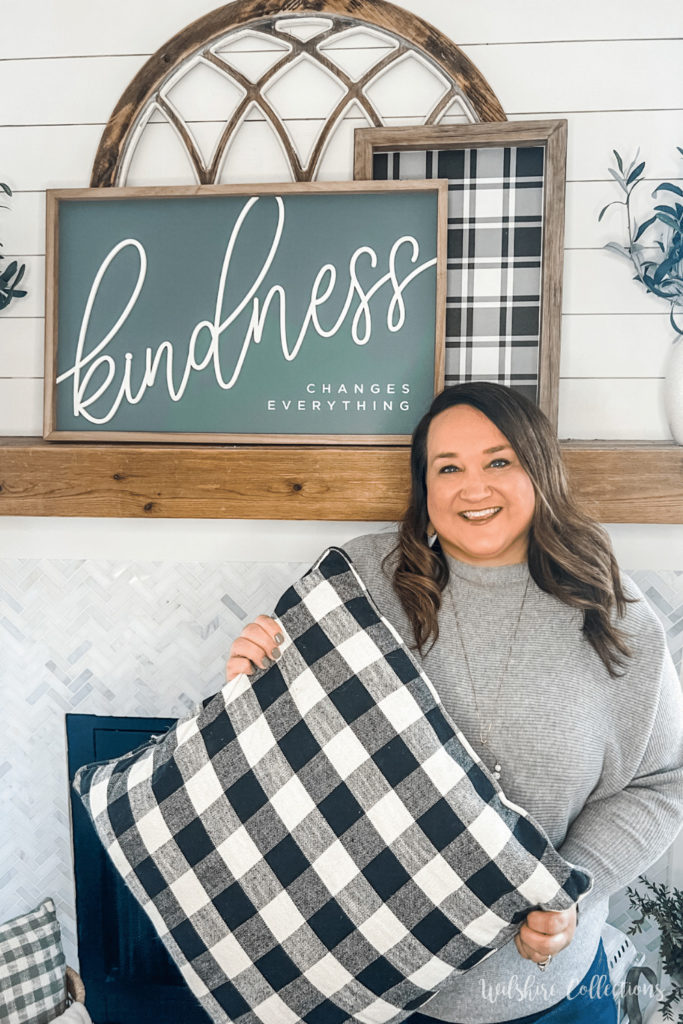 Until next time…
Stacey