I'll admit, I've never really had a kitchen island that I could truly style the way I wanted to….until now! Wilshire place has the perfect island for so many things!
These simple kitchen island decorating ideas are too cute and truly add so much to the look of the island and the entire kitchen!
It all started with these amazing bar stools from Target! You know I have dreams of having my boys eat cereal at an island, so since I don't have one at home (yet)…my cereal dreams are coming true here!
One thing I added right away was a cute little riser from Target dollar spot that I styled with my soaps, a candle and a little lemon. I also made this DIY cutting board version below of this that you can see here.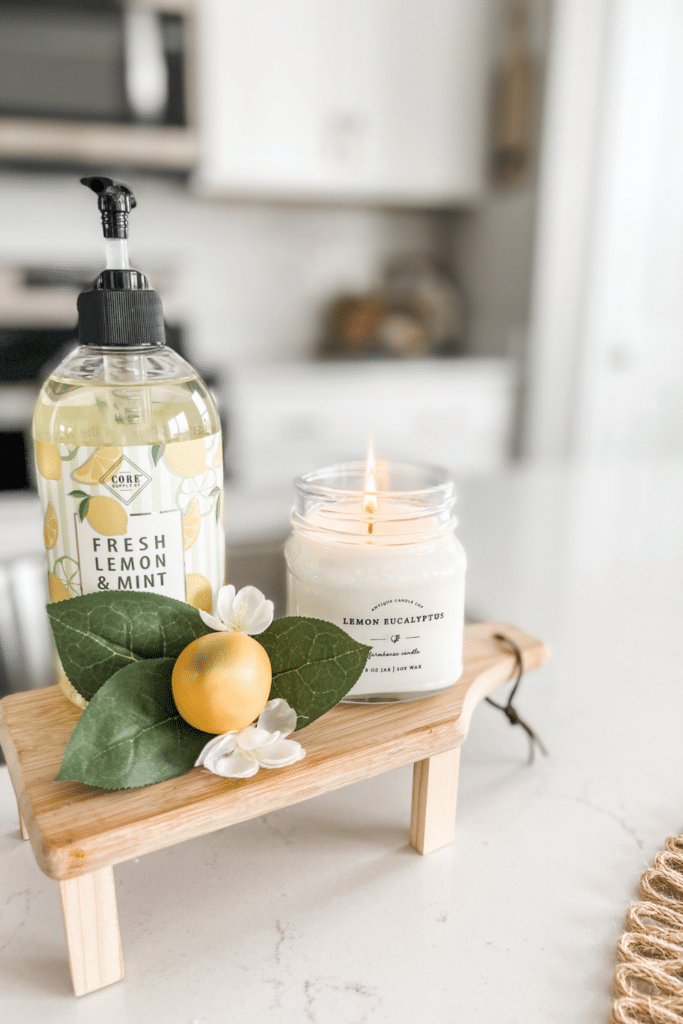 I knew that I wanted to "style it up cute" with a place setting, and after I walked by this cuteness from Target several times it finally yelled PUT ME IN YOUR SHOPPING CART!! So…I did! lol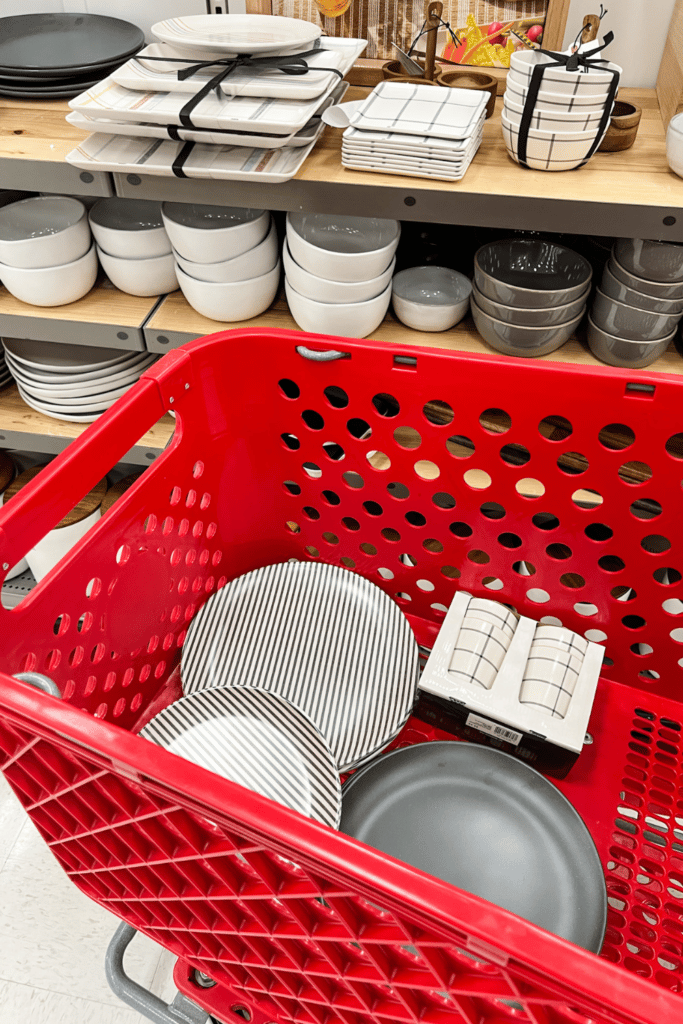 The key to ANY type of table setting is to create those layers! I'll link as much of this below as I can for you.
Placemat, big plate, small plate, napkin, napkin ring and I added the cute cups too!
Perfect thing about this is that was all melamine so it was SUPER affordable too!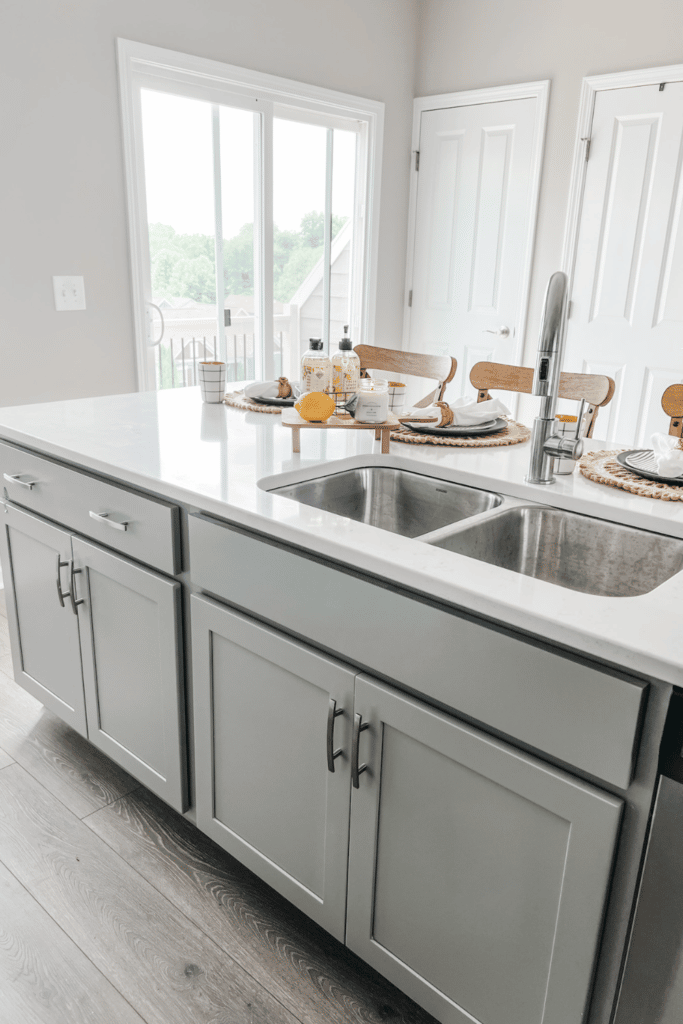 I realize that it's not practical to have an island (or even a table sometimes) set all the time if you use it a lot. But, I hope you'll use these ideas for inspiration for when you have guests or anytime you just feel like "getting fancy!"
A simple table setting alone can add SO much to your island or tables!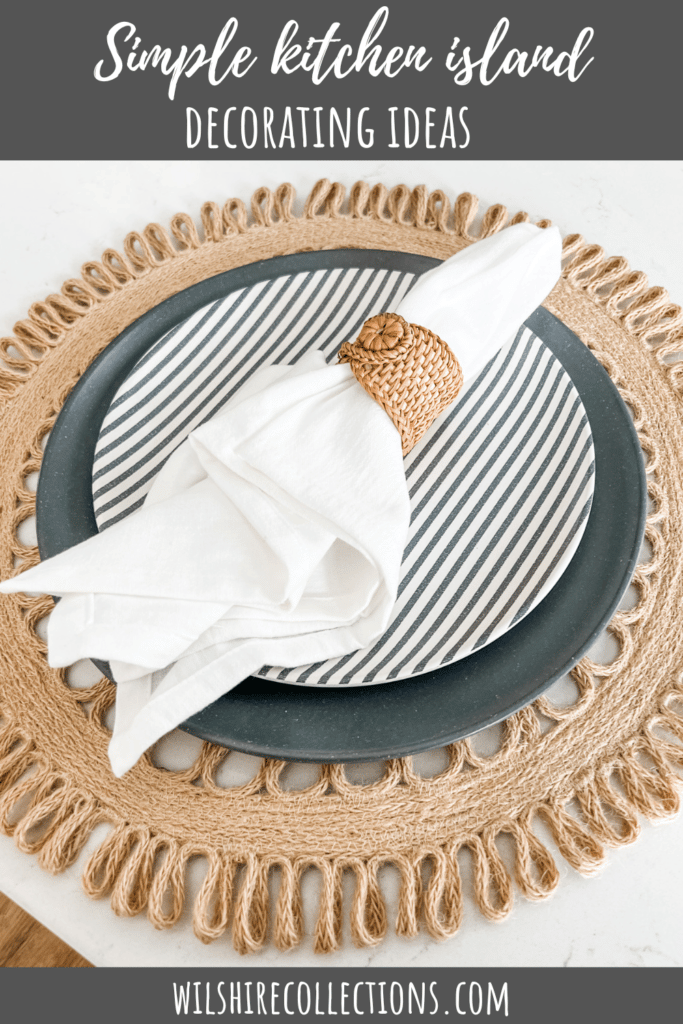 Until next time…
Stacey