It's time for another cute, easy and affordable DIY! Valentine's style!
This Valentine's DIY picture frame is super cute and can be made in just a matter of minutes for only a few dollars! Win, win!
Here are the supplies I'm using for this Valentine's DIY!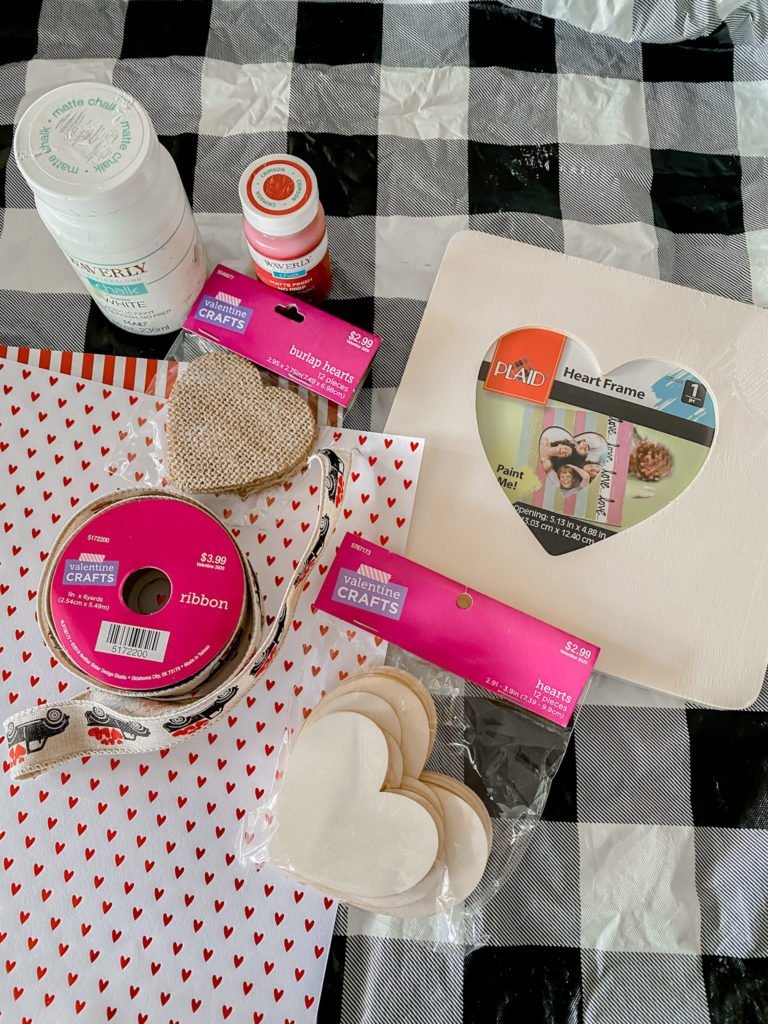 I picked up this little wooden heart picture frame from Walmart, but I have heard that some Dollar Trees have these as well!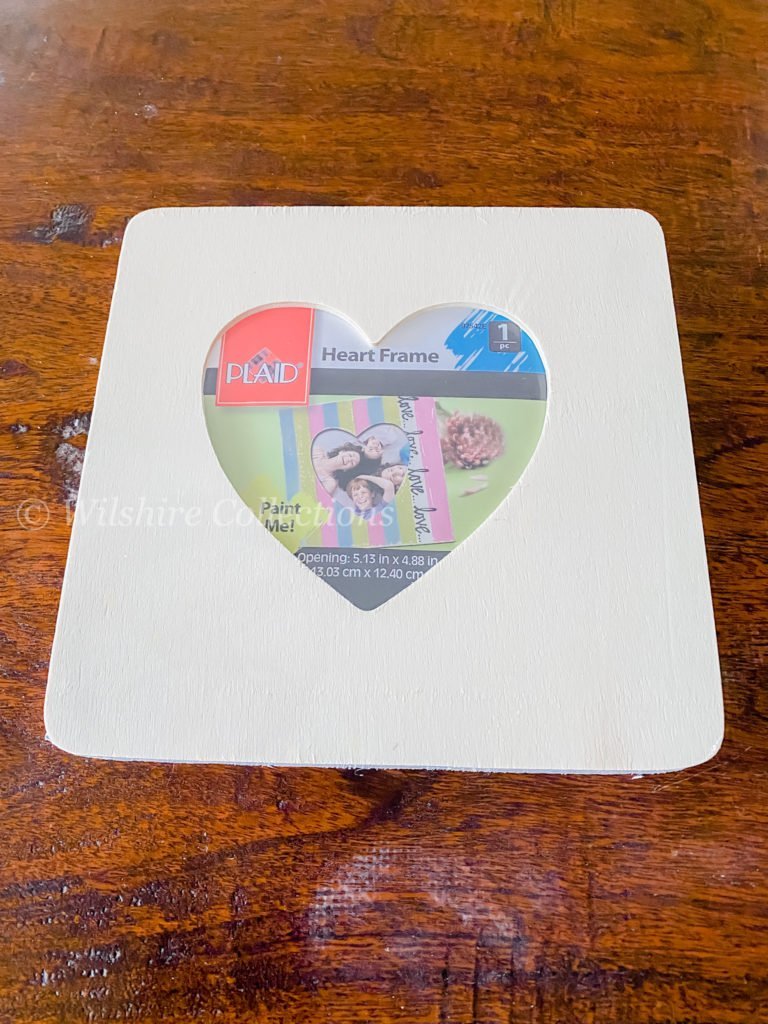 The first thing I did was simply paint it red. I used Waverly chalk paint in the color crimson, but you can use any craft paint you have on hand for this!
Next I traced out the heart onto some scrapbook paper from Hobby Lobby and cut it out. I took one of these little burlap hearts (also from hobby lobby) and used mod podge to attach it and layer it. Set it to the side and let it dry.
I had gotten this cute little ribbon from Hobby Lobby and thought it would be perfect to use at the top and bottom, so I simply cut a couple of strips a little longer so they would wrap around and I attached them to the back with hot glue making sure it was snug and secure.  Then I added one little drop of hot glue to the front under the middle of the ribbon as well.
I had these wood hearts from Hobby Lobby, so I picked a couple of sizes that would look cute layered up together and I again traced them and attached coordinating scrapbook papers to them with mod podge. I used hot glue to adhere the 2 hearts together AND to adhere it right on to the frame.
We have 4 people in my little family, so I loved the idea of using 4 hearts here. Maybe you could even tailor it to add the number of hearts for members of your family?! Either way, get creative with it and make it your own!
What do you think of the final result?! Looks pretty cute next to my little truck from Kohl's too, don't ya think?!
I hope you've been inspired to get your crafting on!
Until next time…
Stacey
Be sure and check out this cute Valentine's DIY too!