Well, it is the 999th day of January and we are still going strong into Winter. haha! Sometimes January can feel like a long month, can't it?! I've got some winter décor going on to keep the inside cozy even if it's cold outside!
These winter centerpiece ideas are easy to do and will give your tables a cute and cozy look. Come take a look at what I've done!
First winter centerpiece idea is using a dough bowl! You know I love styling this little guy, mostly because it's SO easy to do and leaves a cute result! 
You can see it for fall here and Christmas here. This one is from Hobby Lobby and I painted it white when I got it, but any dough bowl or tray will work for this.
I filled the bottom with lambs ear garland and just added a birch candle to the middle and some little "picks" that I had leftover from Christmas. Lastly, I added a few birch pieces to complete the look. Isn't it cute?!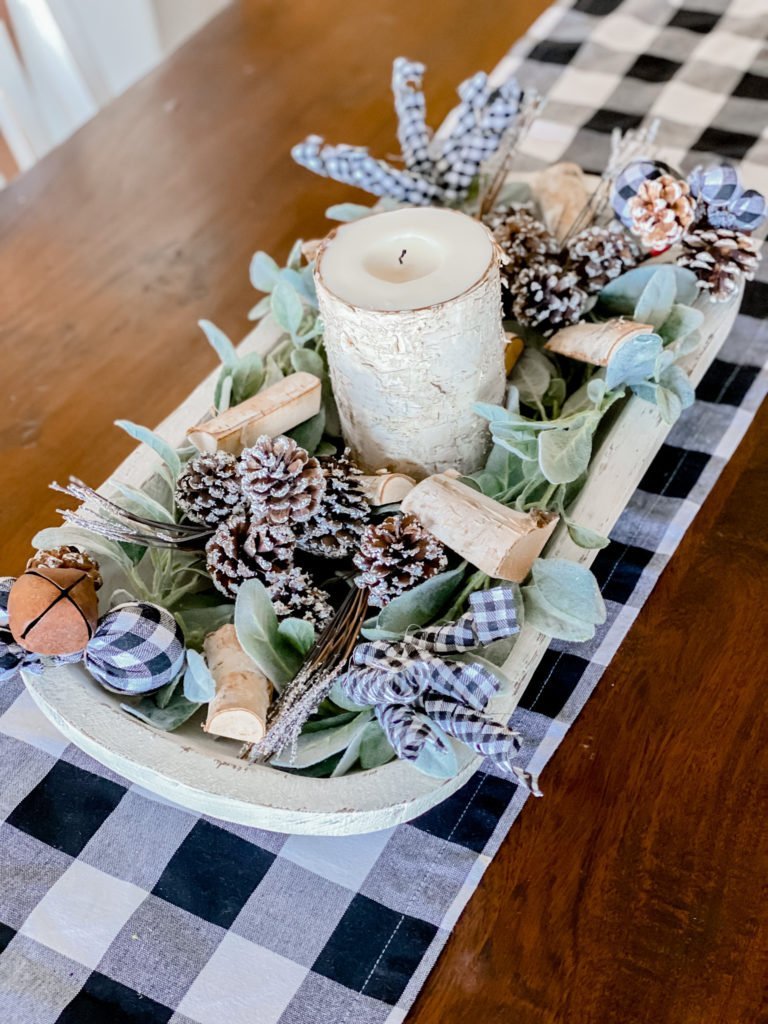 You can see the full video I did on this HERE!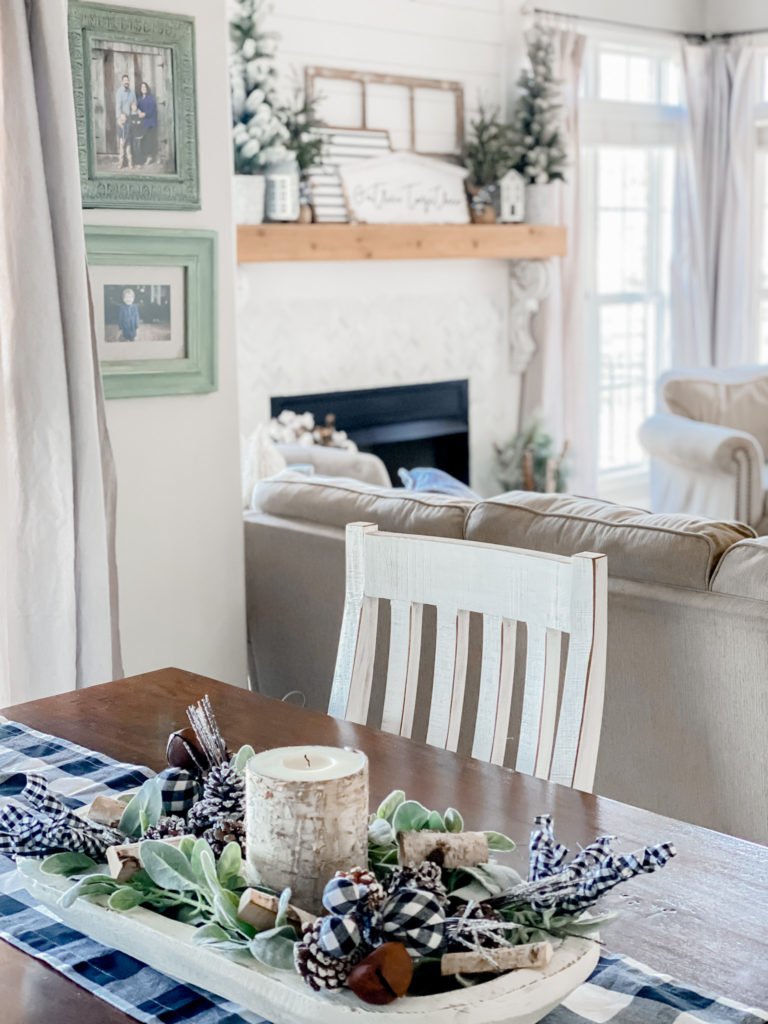 Next up is my dining room. I decided to leave the tree up since it was all very neutral and could move on into Winter, so the only thing I did in this room was remove the things that screamed "Christmas." It wasn't much and didn't take much tweaking.
For my centerpiece in here, I left it just like at Christmas only I added a little cotton to the end and took away the reindeer that was here. I love the combo of the lambs ear with the silver and wood. 
I hope this gave you a couple of good ideas if you are wanting some cute winter centerpiece ideas for your tables!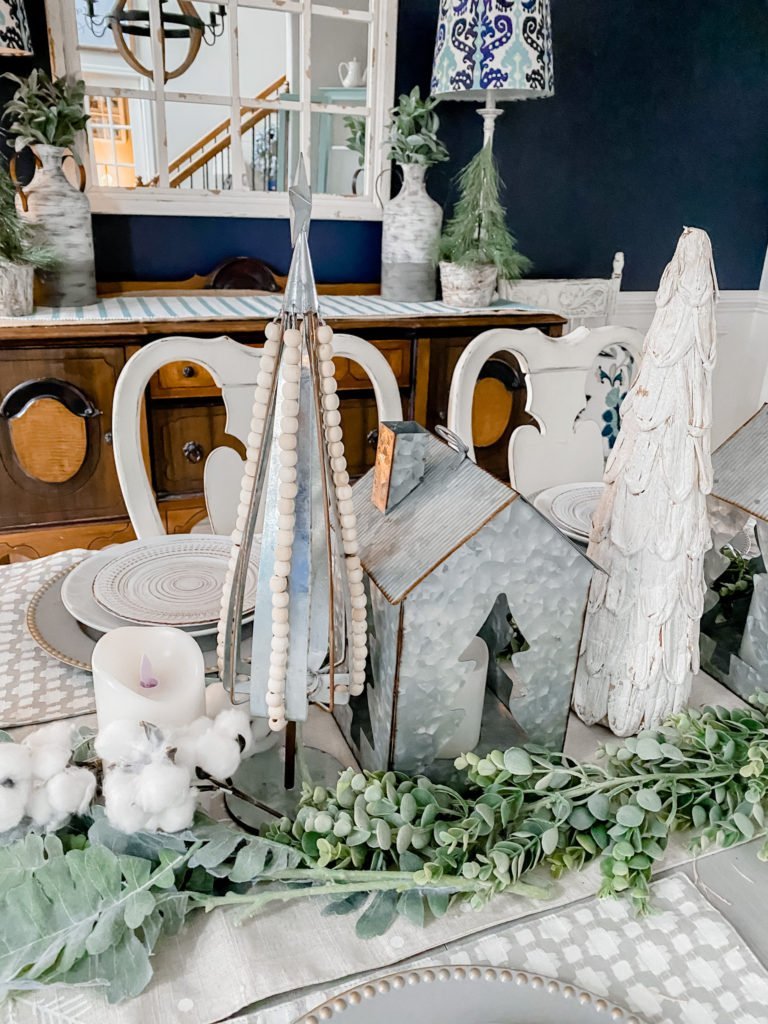 Until next time…
Stacey
Be sure and check out my winter living room here