I've known ever since we did my craft room/office makeover that I wanted a wood feature wall behind me where I do my lives, and I had my eye on something pretty specific for this project. We finally got around to making it happen and I can't wait to show you!
This wood accent wall using peel and stick planks was so easy to install and the look is fabulous! These are real pieces of thin wood!
We went with Stikwood for the wood planks because I had heard great things about them from some people I follow on Instagram. I ordered their sample pack first so I could decide what color I wanted to use. Since my cabinets are white, I went with the color Sienna (which is a light wood color).
You may remember always seeing me live with my "brick wall" behind me?! Well, spoiler alert…it was just a photo backdrop from Amazon and while it served it's purpose, I was glad to see it go!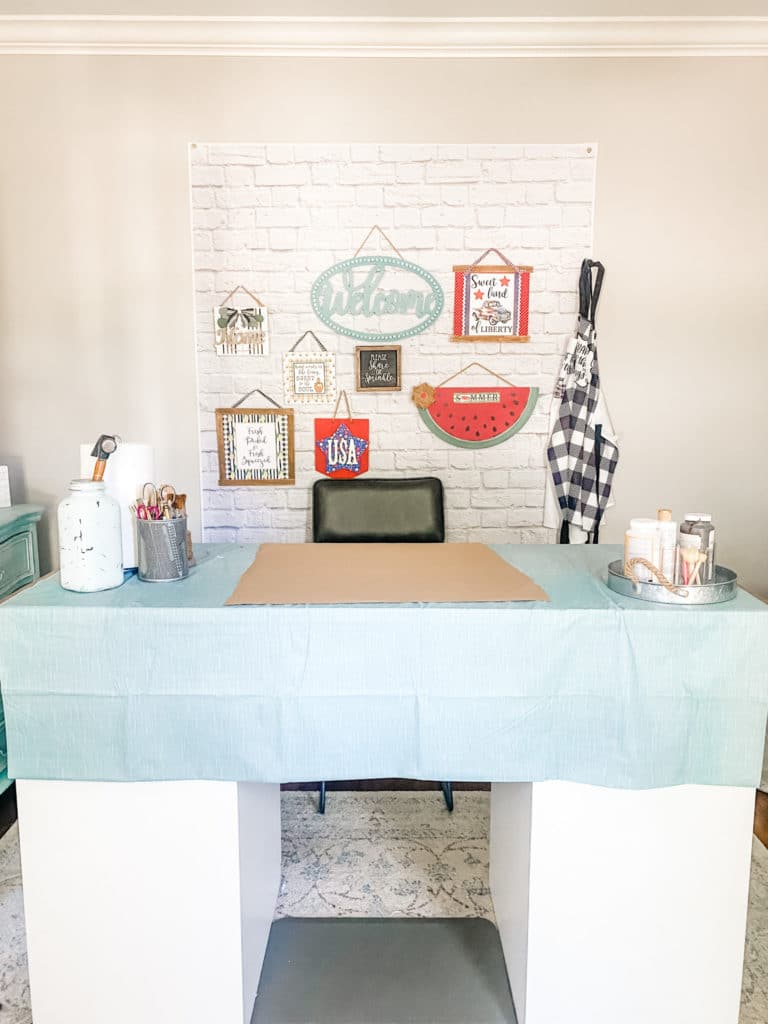 Tyler helped us open the boxes and sort the sizes. I LOVED how they came in different lengths to make it look like a true wood wall.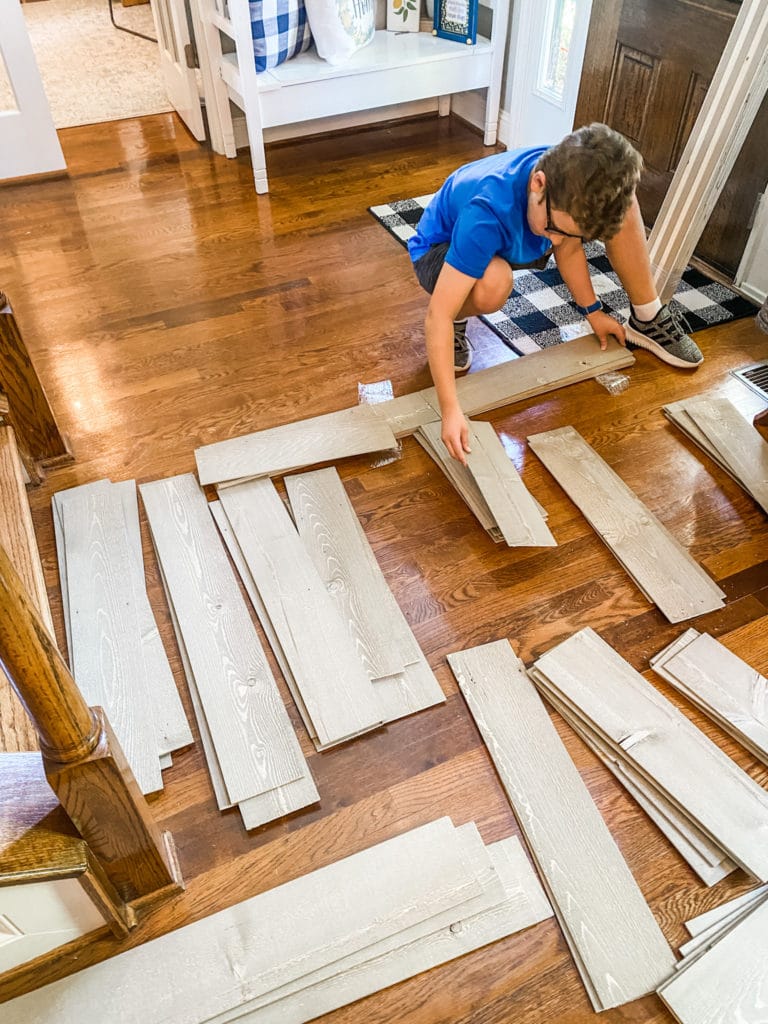 We got everything taken down, cleaned off our wall and got to work. All the instructions on how to know how much wood to order and how to install it are on the Stikwood website. We just followed what they said to do!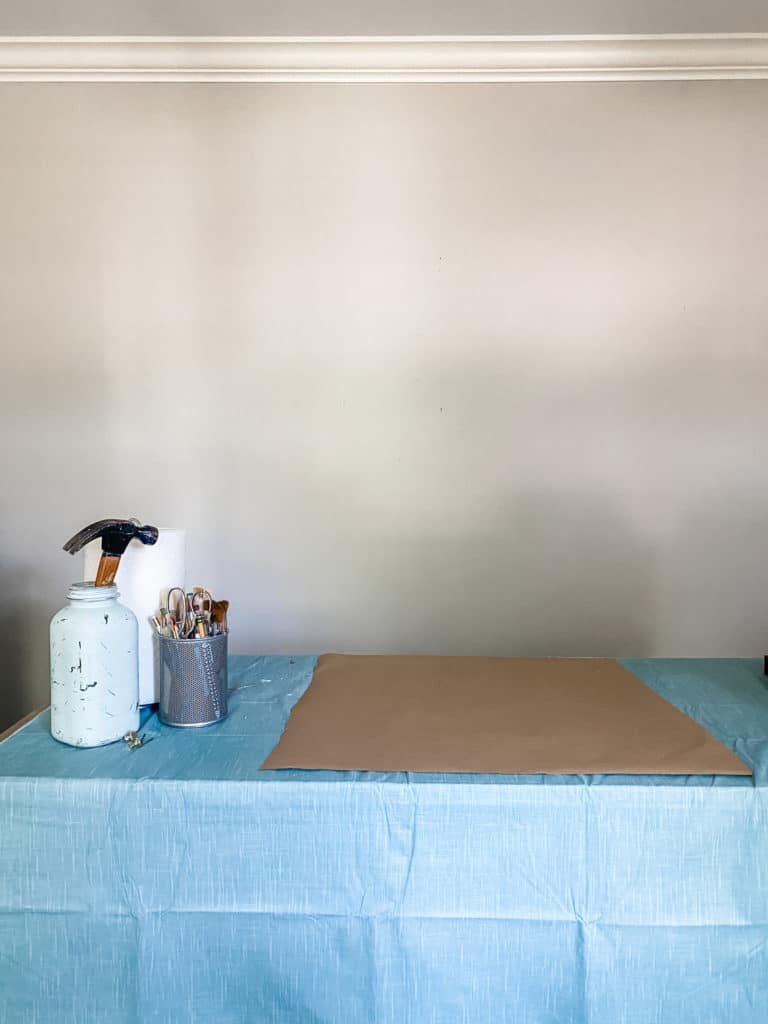 This is what the back looked like when you peeled off the paper over the sticky adhesive.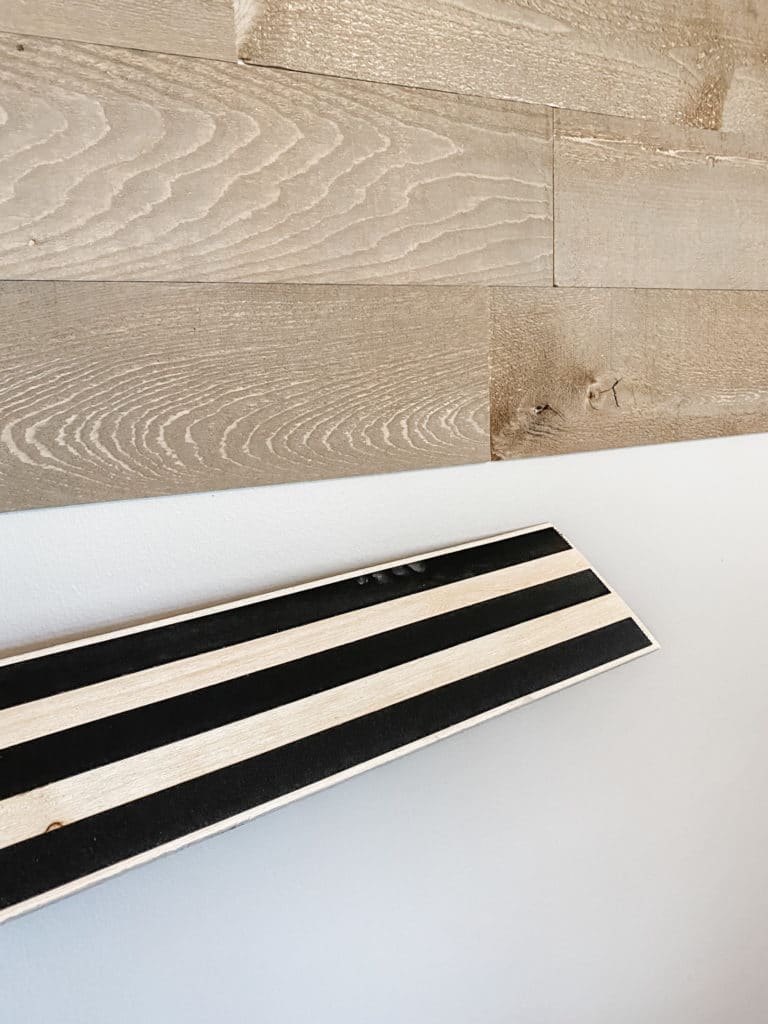 You do have to have a saw to cut pieces to fit when you get to the ends and they don't fit exact. I of course left the measuring and cutting to Anthony…he's handy like that!
It started coming together very quickly and I knew I was going to love it! We just made sure we staggered all the pieces alternating big and small, so the "seams" wouldn't line up.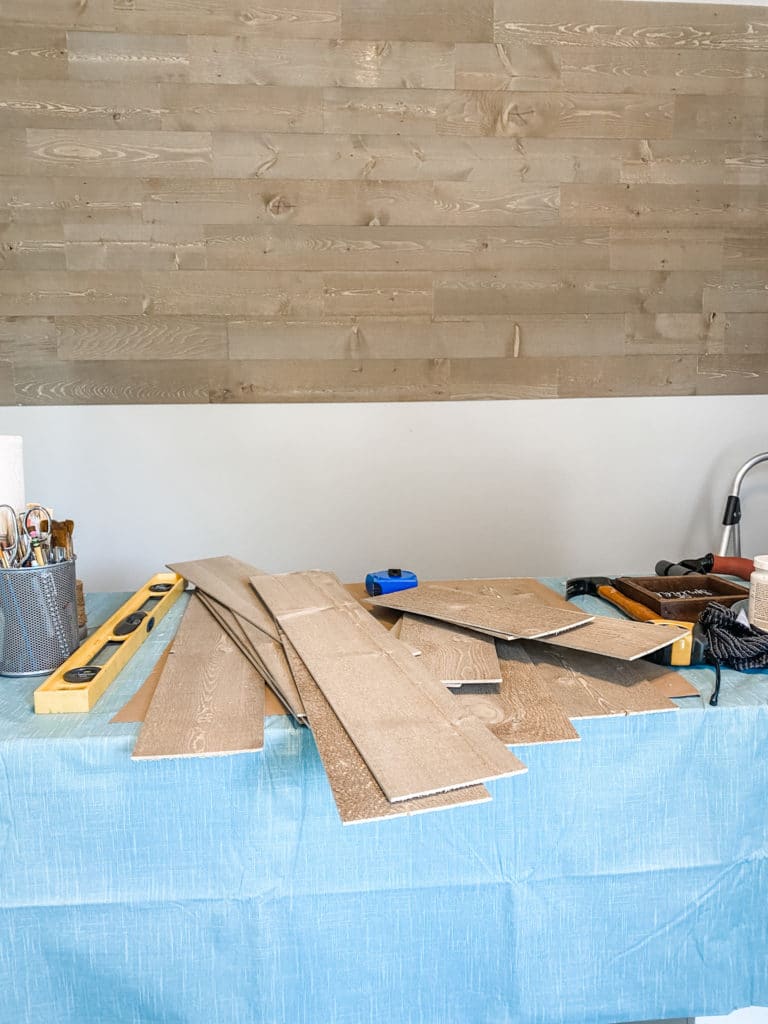 The hardest part (for Anthony haha) was at the bottom and around the outlet, because those did of course have to be cut to size. BUT…soooo worth it in my opinion!
Here's the end result. What do ya think?! I am in LOVE!!!
I need to hang some stuff back up on the wall, but for now I am enjoying looking at it just as is! This has truly become my DREAM craft room/office…aka Stacey's Studio!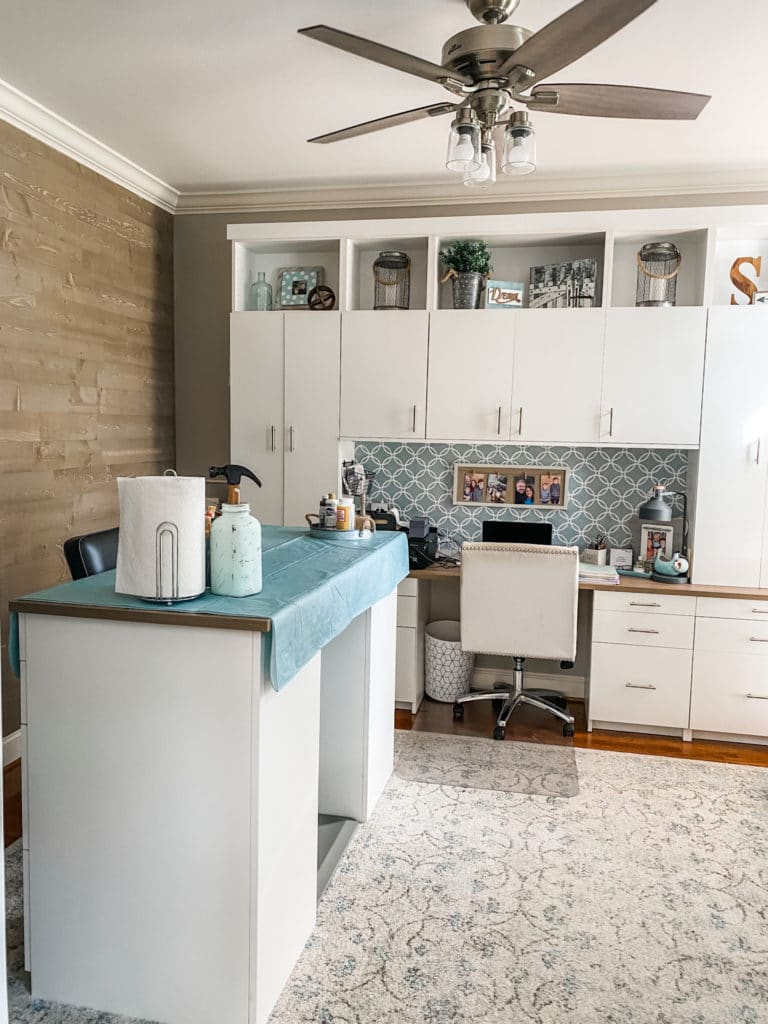 Do you have a wall in your house you would love to try this on?! I would love to know! And how about this before and after?! SUCH A DIFFERENCE!!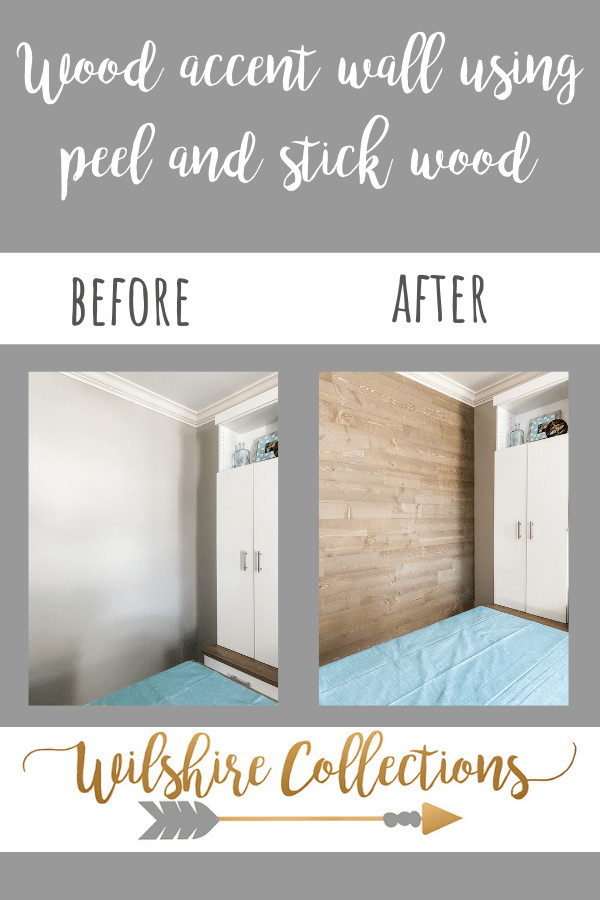 Until next time…
Stacey